It is time for wanderlust Wednesday and we are visiting one of my favourite areas the Languedoc region as we are off exploring Beziers with the help of FWS vendor Susie Lawrence Photography, who specialises in capturing wonderful weddings in the area. If you missed any of the wanderlust series from last year, you can catch up here.
Exploring Beziers and Languedoc region
Vineyards, garrigues, gorges, beaches, medieval cities and villages… this wild and spectacularly beautiful place has it all. About seven years ago we came here on holiday and fell in love with the landscape, the climate and of course the wine! We've spent our summers based in the Haut Languedoc ever since and there's nowhere on earth that I'm happier.
Walking or cycling are the main attractions for many visitors. One of the key pilgrim routes to Santiago de Compostella goes right through St Gervais-sur-Mare, which is where we have our house, and takes in many of the sights like the lovely Mare river valley. Going by horseback is also a great way to enjoy the hills and the incredible views.
It's pretty hot from about May to September so cooling off is all-important and there's no shortage of options. The rivers and lakes are perfect for swimming and paddling. Some of the gorges are particularly fun to spend a day sunbathing and canyoning. The Gorges d'Heric is one of the best.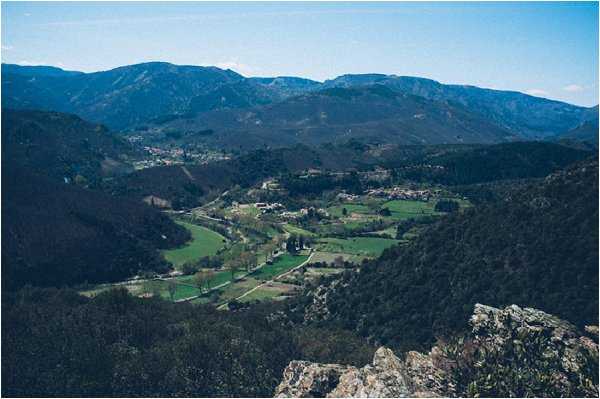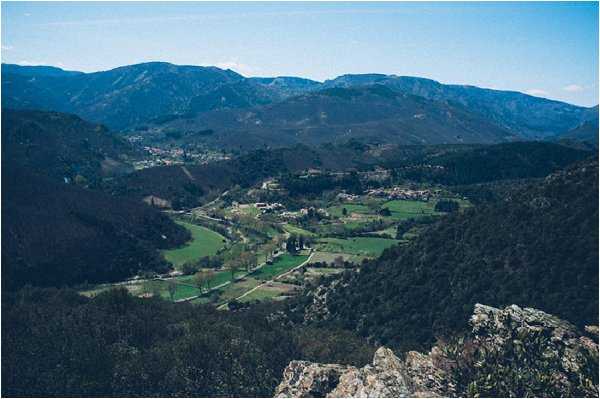 Or to combine enjoying the peace of the river with some thrills, you can hire a canoe and take to the rapids at on the Herault or the Orb rivers. Roquebrun has a lovely beach on the river and you can hire canoes that take in a glorious 12 kilometr stretch of river. The lake at Salagou is perfect for sailing or windsurfing and is surrounding by an unusual red rocky landscape. There are also gorges like our favourite on the Heric river where clear water cascades between pools.
Then of course there's the sea. The beach at Serignan is our usual hang-out as on top of the miles of perfect sand, there's a great beach bar and restaurant during the summer. Or, if you fancy shedding all your clothes completely the famous nudist beach at Adge might be your cup of tea!
The coastal town of Sete has a series of highly entertaining water jousting festivals on its canals throughout the year. We have spent many happy hours watching as successive young men battle to knock each other off the prows of their brightly coloured boats.
For honeymooners a leisurely cruise, stroll or bike ride along the romantic Canal du Midi takes in many vineyards and villages and you can end up in the lovely city of Beziers where there's plenty of shopping and sights to keep you busy for a day.
Among many other excursions worth a drive is the picturesque town of St Guilhem le Desert. Overlooking the Herault, it's narrow streets and lined with lovely shops and there's a historic church on the lovely main square, which is dominated by a huge ancient tree. St Guilhem is also the location for the famous cave Grotte de Clamouse, where the stalagtites and stalagmites are huge! The bottom of the river gorge opens out at the bottom at the Pont de Diable bridge which overlooks another gorgeous river beach.
If you fancy a bit of pampering, the area has several famous spa towns where you can take to the healing waters, including Avene and Lamalou les Bains. Pesetas is a gorgeous old town with many beautiful old buildings and there's a fantastic food and drink festival there every Friday during August. A little bit further away but within easy driving distance is Carcassonne – a must-see fairytale medieval cite for anyone visiting the Languedoc for the first time and worth going to for the Bastille Day fireworks if you're there in July. Montpellier is close by and is a vibrant cosmopolitan city with great shops and restaurants. Both Carcassonne and Montpellier have airports serving the budget airlines and the even more convenient airport at Beziers has flights from Manchester and Bristol. I'd really recommend hiring a car to make the most of all there is to see and do.
There are many options for accommodation from camping to high end luxury. In St Gervais-sur-Mare we have a very highly regarded restaurant, l'Ortensia which has lovely rooms too. And Herepian, which is a little further down the valley towards the sea, has a converted convent, Le Couvent d'Herepian, a lovely little quirkly place for a honeymoon stay.
Whatever you do, taking the time to stop and taste at some of the many vineyards has to be a highlight of any trip to this area. The knowledge, the pride and the hospitality of the wine makers is legendary. And somehow, it always tastes best when it's drunk where it's made. Sante!
Other places to visit:
Domaine de Ribaute – chateau with gites
Chateau St Pierre de Serjac – chateau with gites
Auberge de l'Abbaye – restaurant
L'Ocre Rouge – restaurant in Herepian
Mediterranean gardens, Roquebrun
Snapshot of Exploring Beziers and Languedoc region