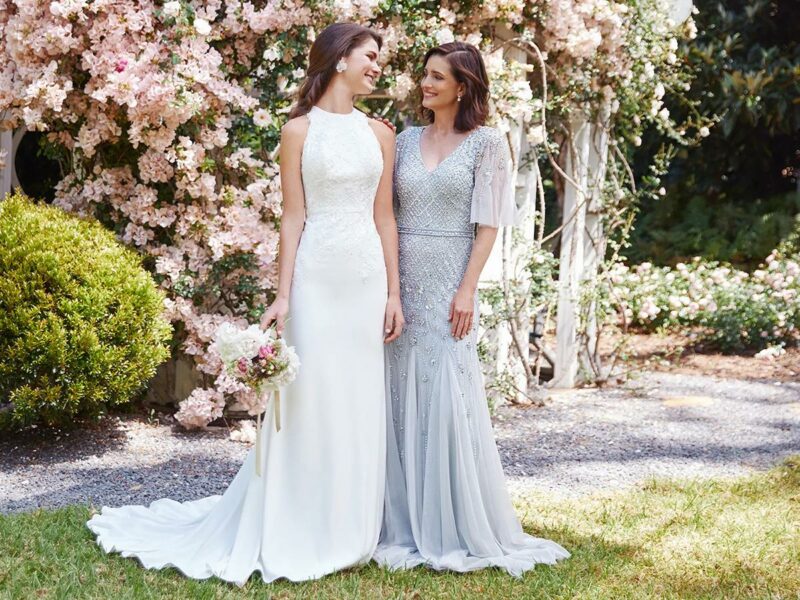 How do I find the perfect mother of the bride dress?
The mother of the bride plays an important supportive role in most weddings. If your daughter has set a date for the big day, you'll want to start looking at mother of the bride dresses ASAP. This way, you'll have plenty of time to find an outfit that is comfortable and stylish so you can enjoy the ceremony without any stress.
Although you won't have to make quite as many fashion decisions as the bride herself, you'll still have a lot of choices to make to ensure you get the right dress. Here is a guide to help you find the perfect dress for the mother of the bride.
Types of Mother of the Bride Dresses
The biggest thing to remember is to keep the engaged couple the center of attention. Therefore, it's usually a good idea to forego the ultra-short, lavish, or sheer dresses. Of course, that doesn't mean you have to sacrifice your style! There are still many mother of the bride dress types to choose from, so there's no need to feel limited when it comes to picking one.
Who makes good mother of the bride dresses?
Choosing a designer dress can be expensive, but it can be a great way to look pulled together on the big day. As part of the wedding party, you're going to be doing a lot of running around before the ceremony, including taking pictures and helping with last-minute arrangements. Wearing a nice designer dress can keep you looking calm and collected even when things are hectic. These high-end dresses won't just look amazing either; they'll be expertly crafted to last for many years to come. Some popular dress designers you may want to consider include Mac Duggal, Gina Bacconi, Rene Ruiz and Max Mara.
If you can't afford a designer mother of the bride dress, don't worry, there are a few options for you to choose a beautiful dress for an affordable price. You can have a look at these brands JJ's House, Azaszie or Reiss as they design perfect mother-of-the-brides dresses for reasonable prices.
Should the mother of the bride wear a short or long dress?
Another consideration is the length of your mother of the bride dress. One of the most common cuts for mother-of-the-bride dresses is tea length. A tea-length dress is one that falls just above the ankles. Its longer hem makes it a classic choice for mothers because it isn't too showy. If you prefer another length, you can consider a dress that reaches the floor for the evening party or one which has a hemline that falls at (or just below) knee level.
No matter which length you choose, be sure to try your dress on with the same shoes you'll be wearing to the wedding. This way, you won't discover at the last minute that your shoes make the mother of the bride dress appear shorter than you'd like. You'll also want to ensure your shoes are high enough that you don't trip over a longer hem.
What color is the mother of the bride supposed to wear?
One of the most fun parts of choosing a dress to wear to your daughter's wedding is selecting its colour. Often, the mother of the bride will wear a shade that flatters the bridesmaids' dresses, although it isn't always the exact same hue. You can also choose a shade that complements your complexion and hair colour.
Navy is a traditional choice since it's so versatile, but rose gold mother-of-the-bride dresses have grown in popularity in recent years, too. Keep in mind that it is almost always frowned upon to wear white or similar colours like cream, ivory, champagne, etc.
Floral prints are another really good option as there's no prettier pattern for a spring/summer wedding and can match some of the colours in the wedding party and decoration.
Various Fits for Mother of the Bride Dresses
Like other members of the wedding party, the mother of the bride will be taking many photos throughout the day. Wearing a dress made from a soft, lightweight fabric that fits your body type well will help you feel comfortable all day long.
If you have a smaller frame, explore petite options to prevent your dress from looking too bulky. Women who have a larger frame may want to consider slimming, plus-size mother-of-the-bride dresses for a flattering look. Don't forget that alterations are always a possibility. If you try on a mother of the bride dress that you love but it isn't the exact fit you want, you can take the garment to a professional tailor to achieve a perfect look.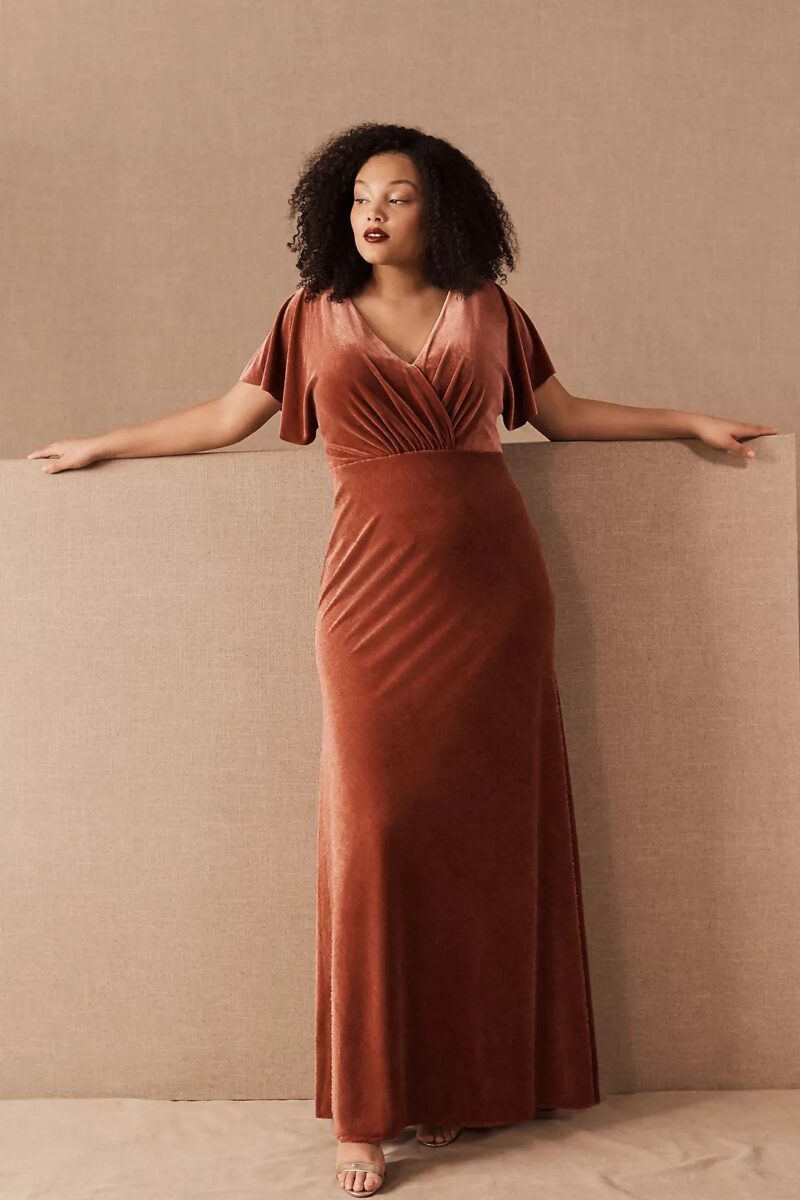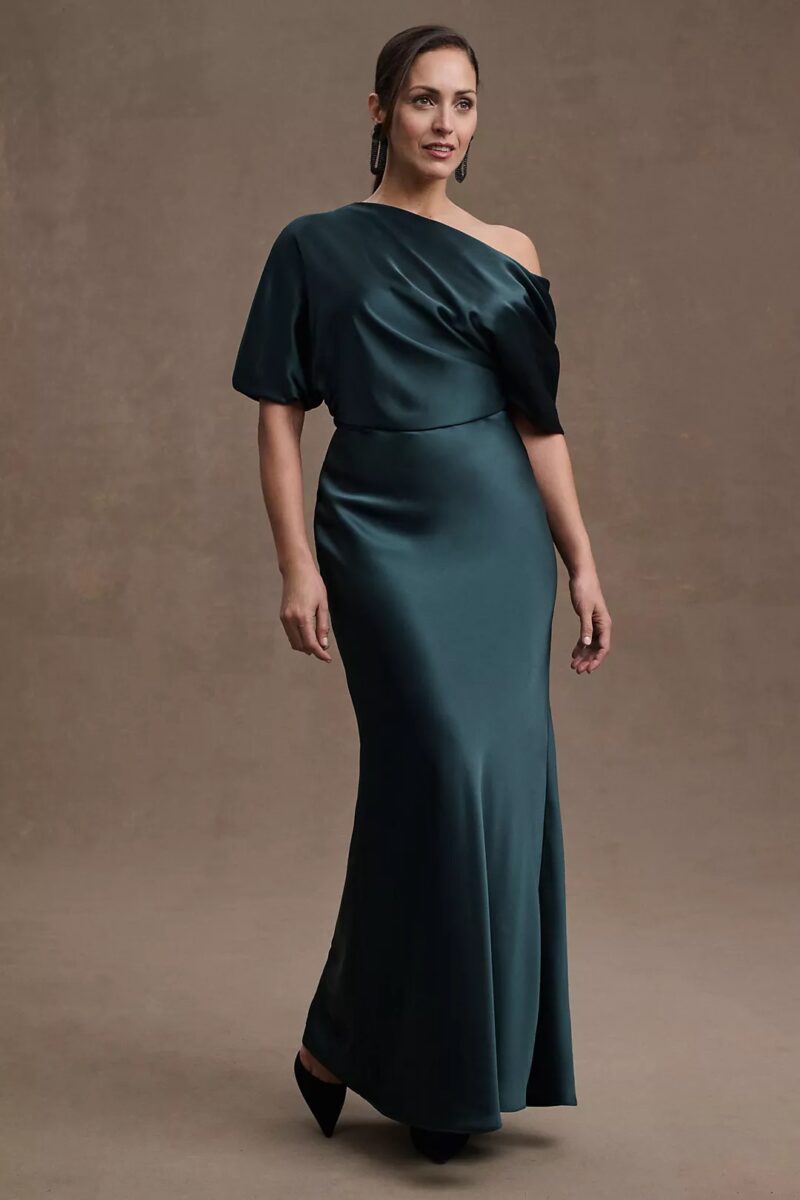 Conclusion
As the mother of the bride, you are part of the wedding celebration, too! Wear an outfit that helps you feel relaxed and lovely all night long as you celebrate your child's life-changing day. Whether you're helping set up last-minute decorations or hitting the dance floor during the reception, you'll feel great and look stunning in the right mother-of-the-bride dress!
Related articles