How to choose a Destination Wedding Photographer
I am so thrilled to welcome our brand new resident Photography Expert Claire Penn!  Claire is an international photographer and amongst her many accomplishments Claire was named 'Top 30 Rising Stars of Wedding Photography' by the acclaimed Rangefinder magazine.  Claire is joining the FWS Team to provide expert advice to guide you on all matters relating to your wedding photography.
So I am delighted to hand over to Claire:
So you have decided to get married in France and frankly, who can blame you. I was fortunate enough to spend a month every summer travelling around France when I was growing up so it holds a very special place in my heart. The pace of life, the countryside, rolling hills and vineyards, fairy tale chateau, incredible beaches, the food, the wine and of course Paris, one of the most romantic cities on earth.
Once your venue and/or wedding planner is booked the next big thing on your to-do list could be to find THE dress or if music is important to you then maybe you are in search of the perfect band… but I would (predictably) suggest that if your wedding photography is a high priority then you need to be booking a photographer as soon as you have a date and a venue. Most decent photographers are booked up to a year in advance, sometimes more, particularly for the summer months. I've had a few couples book me before they've even booked the venue, one girl actually has me on standby IF her boyfriend proposes and another doesn't even have a boyfriend yet!
Some would say your wedding photography is one of the most important decisions you will make regarding your wedding… it's the one tangible thing you are left with afterwards which will help you to relive the day again and again (apart from your new husband/wife).  Ultimately it depends on your priorities as a couple, and of course, your budget.
So here are my tips for finding the perfect photographer for YOU.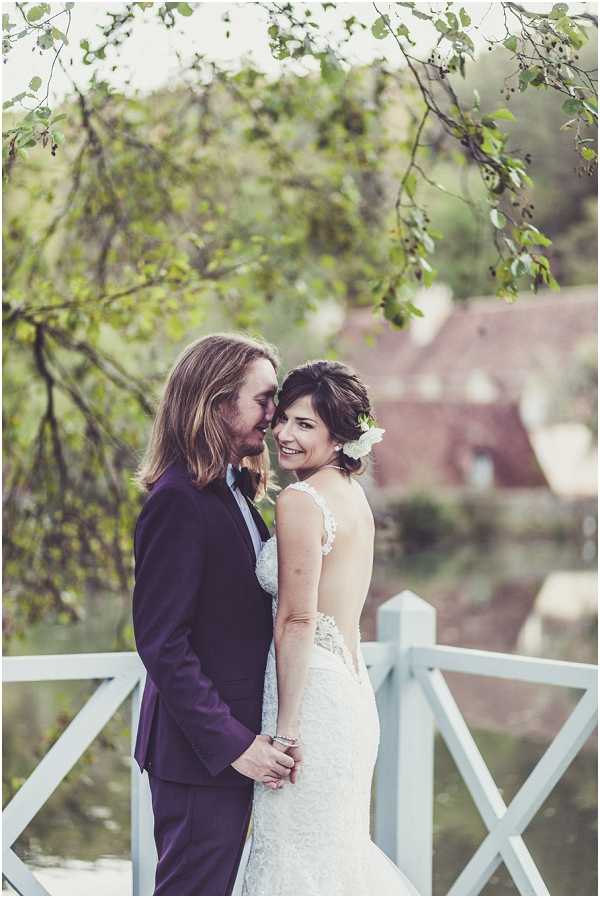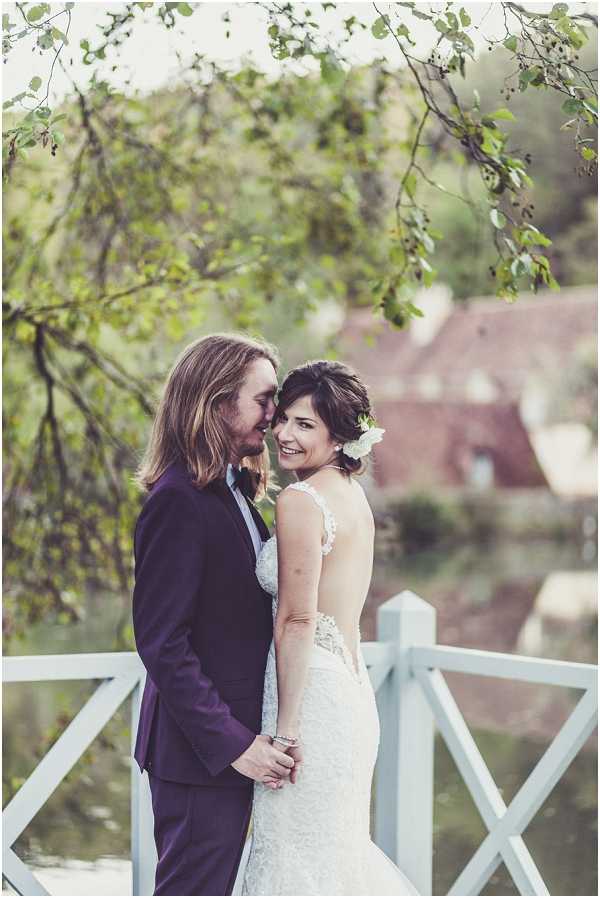 LOCAL VS 'DESTINATION' WEDDING PHOTOGRAPHER
Your first decision is really whether to look for a local photographer in France or whether to bring someone out with you. There are pros and cons for each… the local photographer will probably speak French, they probably won't charge any additional expenses if they live nearby, they may have a good knowledge of the local area and they may have photographed a wedding at your venue before.
On the flipside they may speak only limited English making communication tricky, you could lose out if the exchange rate changes dramatically and they may be so used to working at your venue that they simply go into auto-pilot.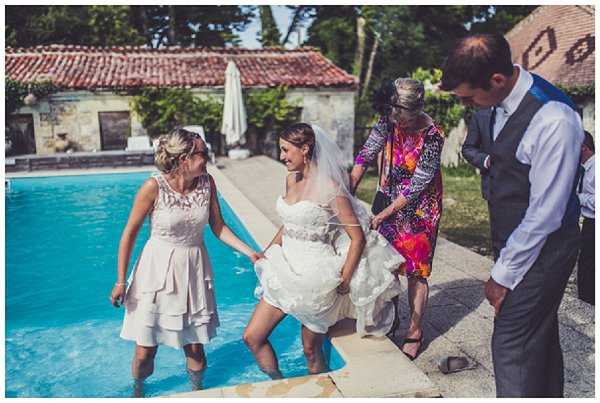 A destination wedding photographer won't need to see the venue beforehand as they are used to travelling wherever they need to be and working in new locations (that said, they will also usually arrive at least one full day before the wedding so may visit the venue then), they probably speak your language and chances are if you are considering this option it's because you already love their work and style of photography.
Of course they may not know the local area, potentially don't speak French and there will almost certainly be expenses to pay on top of the wedding photography package. The extras are usually: return flights, transfers/car hire and accommodation plus sometimes a per day charge to cover meals. However it's worth noting that some photographers will quote an all-inclusive package and others may negotiate if your wedding is somewhere they really want to shoot. Which leads nicely on to…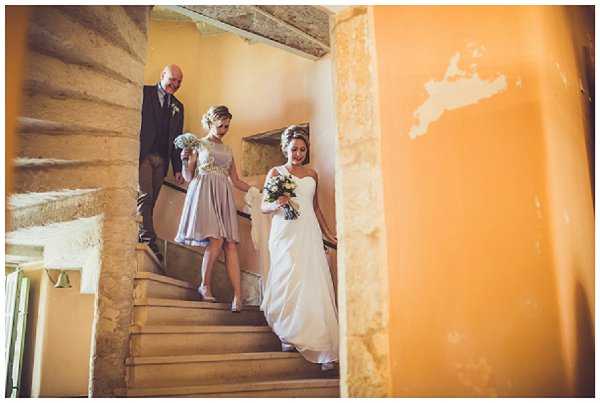 BUDGET
Wedding photography prices can vary greatly. Expensive doesn't always guarantee quality and cheaper doesn't always mean inexperienced – that said, you will generally pay more for an established, well regarded and experienced wedding photographer. The more weddings a photographer has done the better equipped they will be to deal with anything a wedding day throws at them! They will be well prepared with back up gear, fully insured, calm under pressure, able to adapt and have the ability to anticipate moments ahead of time. It comes naturally to them after years of shooting weddings and this is often what you are paying for. A safe pair of hands.
My advice would always be to spend the most you can afford on your wedding photography. And whilst you might start out with a figure in mind, be prepared to spend more if you find the perfect photographer. Many brides have a maximum budget in mind for their dress but then find THE ONE and the entire wedding budget gets blown out of the water! On the other end of the scale I have had couples spend over 25% of their entire wedding budget on photography and then cut back elsewhere.   It's all about priorities.
 STYLE
Choose a photographer whose work you LOVE. It's really that simple.
Does their work really stand out? Have you lost many a lunch hour poring over a particular photographer's blog? Are you looking at the photography and not just the actual wedding in the shots? Are the images free from 'fads' (overly strong editing or cheesy gimmicks that will mean your photos look dated even before your first anniversary rolls around!)? Can you imagine yourselves and your friends/family in the type of shots you see on their website?
There are so many words banded around to describe the various styles of photography… reportage/documentary/ photojournalistic (nothing set up, the photographer shoots what is going on around them); traditional/classic/timeless (a bit like your parents wedding photos! – directed, more formal); fine art (romantic, creative, each photograph is intended to be a work of art); vintage (often to do with the editing style, made to look like old photographs with warm tones); alternative/quirky (creative and fun, non-traditional weddings on the whole); editorial (modern, fashion inspired, similar to magazine style shots).
It's a minefield. Even for those IN the industry! And many photographers are a combination of two or more styles – I have a documentary approach primarily but with a handful of relaxed group shots and some lightly directed (not posed!), natural couple shots.
So rather that searching for a specific type of wedding photography, just find photographs you love and then look at the photographer's website to see how they describe their work and their approach. That and their portfolio should give you an idea of their individual style.
A good starting point for your search is right here on French Wedding Style of course! Look around at photographers work on this and other wedding blogs that fit the style of wedding you are having, do a Google image search, Google web search 'your venue name wedding photography' and even ask the venue for a list of recommended photographers (although this is not always reliable as some venues charge suppliers to be on there). Last but not least get on Instagram (search those hashtags!) and Pinterest. Top tip: Once you have chosen a photographer, don't send them a board filled with 'must have' shots that you love, taken by other photographers – we are delicate flowers and don't like to be asked to 'emulate' someone else's work. Trust your photographer to get the best shots on the day!
Let's face it – it's a pretty big decision and a big investment. But you are going to be looking at your wedding photos for years to come, maybe passing them on to your children and even grandchildren… like all those treasured old faded photographs you probably have somewhere of your parents or your grandparents wedding day. It is so important that you LOVE them and as I said earlier, I believe it is worth spending as much as you can to get amazing photographs. You have one day, one chance to get it right.
FRIENDS?
Last but certainly not least as this is a biggie I think. And it goes without saying really, but your photographer is going to be with you for your entire wedding day. You are going to want that person to be friendly and calm, not a control freak who bosses your guests around. It really will make it that much more relaxed and fun (and result in better photos) if you get on like, well… friends! You need to have some sort of connection, get on easily with them and most importantly you need to be on the same wavelength as far as your vision for the wedding and the photography goes.
You should be able to get a sense of who they are and what they are like initially from their website, Facebook page and maybe even Instagram so do a little stalking! Once you have made contact (and if they are available) most photographers will offer a Skype session, maybe a meet up if you live nearby or a good old fashioned chat on the phone.
They should put you at ease, answer any questions you have and above all be friendly and ENTHUSIASTIC. If they love what they do it will be obvious when you talk to them and you'll see it in their work!
Once you have all the information you need it's decision time. Go with your gut. Bonne chance!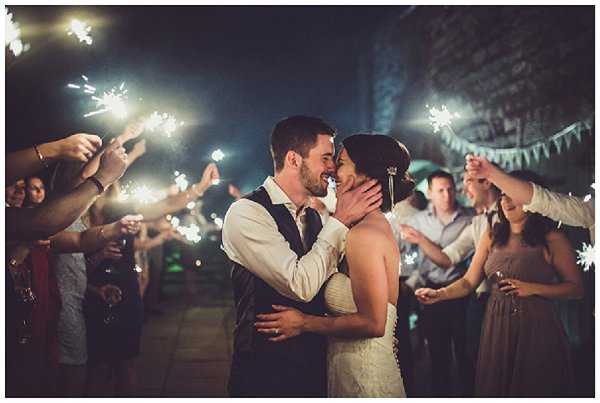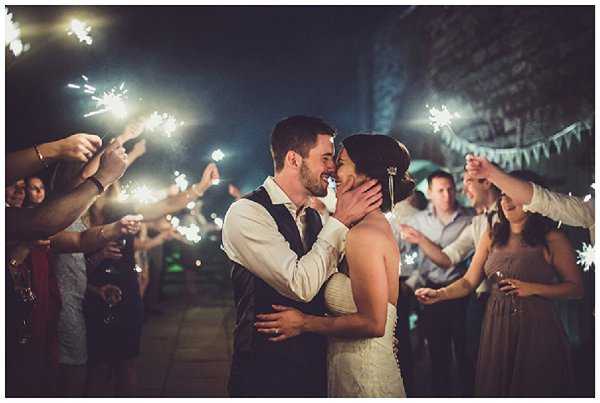 To find out more about Claire Penn, her services and portfolio visit her website www.clairepenn.com