No matter what your wedding budget is, it is so easy to set a budget, start planning, fall in love with elements and blow your budget ( I know that I did!).  But don't fear as our resident wedding planning expert Fabienne Slater owner of Elian Concept Weddings and Events and member of UK Alliance of Wedding Planners – is here to share her 10 Ways to Wow a Wedding Without Blowing the Budget.
Fabienne: I recently gave a talk on this topic to brides at Waddesdon Manor, a magnificent Loire style Chateau at the heart of the English countryside and thought it would be of interest to destination brides.
What is a wow wedding? Is it visual? Is it about exclusivity or luxury? Is it about entertainment/fun? Or is it about 'the surprise', emotion or exuberance?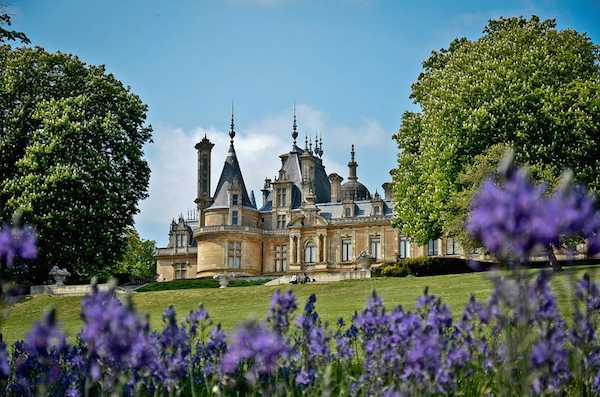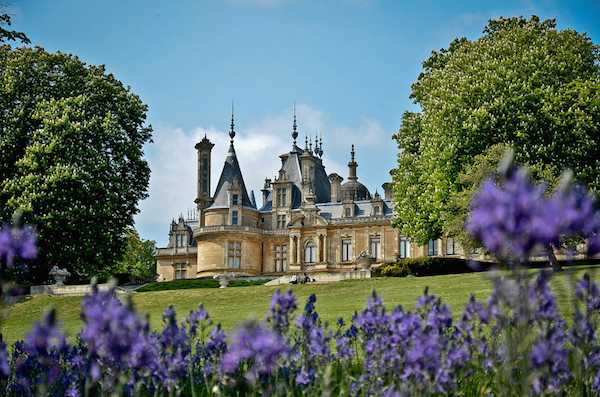 Waddesdon Manor – Photo credits: Mark Sisley Photography
There is of course not one answer to this question as it varies from one person to another. For some it will be filling the room with flowers, for others an unusual venue or a five-course dinner. Without overspending, it will be hard to cater for everybody's vision of a 'wow' wedding. So let's look at how it can be achieved with a few tips: some to do with planning and some to do with styling.
1-Budget and control
In my opinion, the first thing to have a wow wedding without blowing the budget is to define your budget. Work it out as early as possible and keep a close eye on it. You can be flexible of course but it is also recommended to have a reserve for the unexpected.
2-Vision and Focus
Envision your dream wedding and decide what is important to you and what would be your "wow" factors–location, food, drink, music, decoration, having fun, romance etc. If the budget is restricted, you can't have it all, so knowing your priorities makes for easier choices. It also means a wedding true to you. Splurge on this rather than spending evenly on everything, especially on things you don't want but feel you have to have.
3-Off peak
Choose an off peak season and/or a mid week date. You will make significant savings that could allow extra spending on things that are important to you.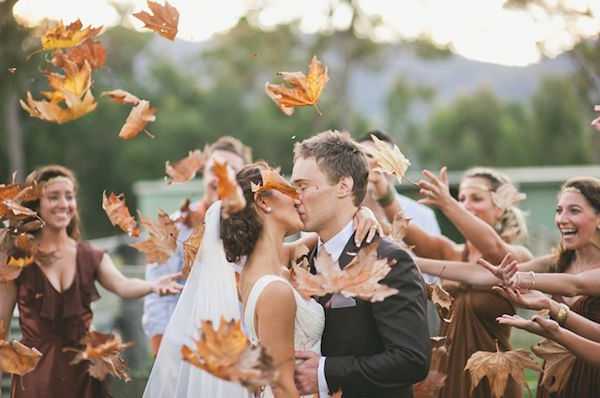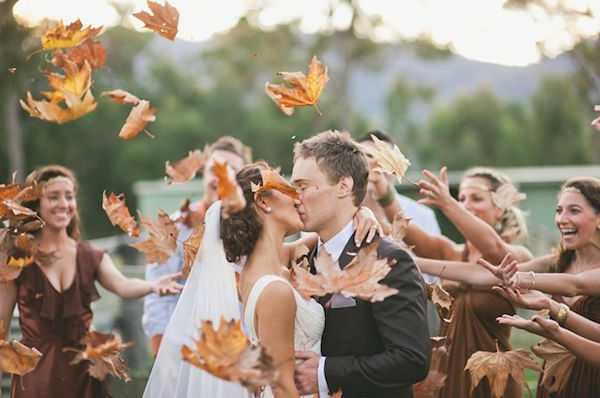 Off-peak autumn wedding-Photo credit: Lara Hotz
4-Guests
An extensive guest list can really put a strain on a wedding budget. It is understandable to want as many people as possible to witness your happy day, but be realistic when you draft your list. Shorten it if you can't afford to cater for everybody the way you wish.
How to create your guest list-Source: Perfect Wedding Guide
5-Venue
Choose an outstanding venue, whether it is for its location, its architectural or garden features, its heritage, its uniqueness or quirkiness. It does not have to be a historical building, although Waddesdon Manor is a perfect example. A beautiful venue (whether modern like the Gerkin in London, historical like Waddesdon, natural like a beach or unusual like a tent in the woods) will not need much styling and decoration to wow your guests. Each one for their unique reasons are fantastic backgrounds to create a memorable day.
Wedding at The Dairy-Waddesdon. Photo credits: Mark Sisley Photography
6-Flowers
Choose seasonal flowers. You will be able to have more and make a bigger visual impact. Ask your florist which in-season blooms are available in your area.
Surprise your guests with unusual flowers. Lilies, roses, peonies, hydrangeas or gypsophila are the most seen.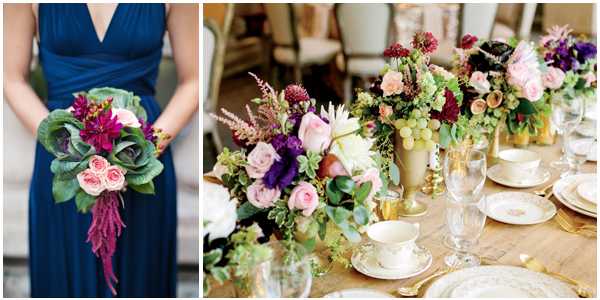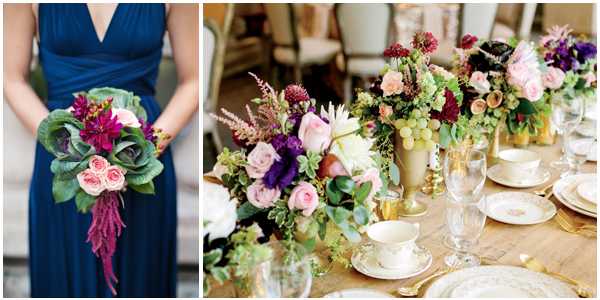 Unusual bridal bouquet and table flower arrangement-source: The Knot [left] [right]
Use foliage in abundance. It is more suited to a "natural" style, though lush greenery can also create a dramatic and luxurious look. I am not suggesting ivy. There are plenty of other types of greenery that are gorgeous and will not stretch the budget. Eucalyptus is a perfect example.
Foliage centre pieces-Sources: Once Wed [left] Pocketful of dreams [right]
7-Table setting
Forget the plain white tablecloth, white china, the venue's basic tableware and amaze your guests with coloured linen or no linen (providing the tables are suitable) with decorated or coloured china and glasses. And who said they have to be the same across all the tables? Different designs in a matching style (to keep some unity) are likely to have an impact.
Mix and match coloured tableware-Photo source
Have a sweet-heart table and splurge on decoration for 2 place-settings rather than a top table of 8 or more.
Sweetheart tables-Photo sources: Wedding Chicks [left] Fab you Bliss [right]
8-Lights
Go wild on lighting. Use tea lights, candlelights and fairy lights in profusion. The more the better to create a romantic atmosphere and give that special magical feel. A little tip: buy them in the Christmas sale. Recently lighting letters have made a noticeable entrance on the wedding scenery and they, too, are awesome and would impress your guests.
Wedding lighting-Photo source: Style me Pretty
9-Recycle
Reuse things as much as possible on the day. Ceremony decorations, flowers and lights can be moved to the reception room to enhance the cake table or the evening bar. If you have hired fancy chairs for the ceremony they can be used for the dinner (or the other way round).
10-Fireworks
It is a brilliant way to get the party going. It is not as expensive as you may think as it does not have to last very long to be entertaining and striking.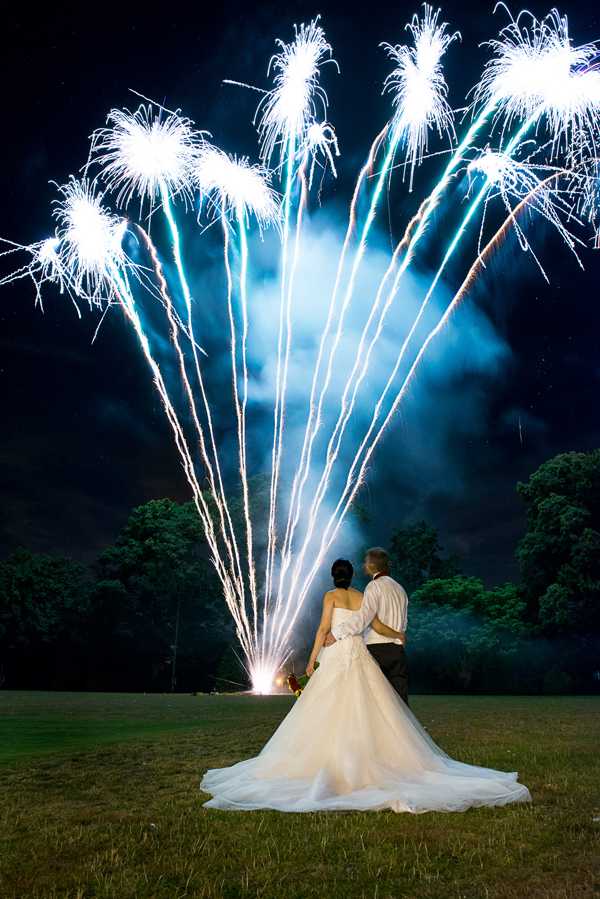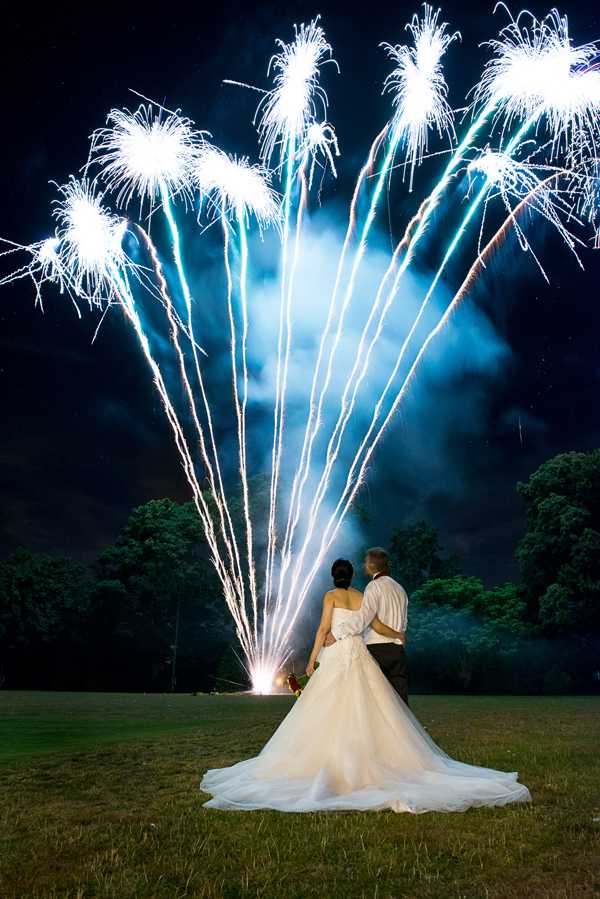 Wedding fireworks. Photo credits: Mark Sisley Photography
Remember these are only a few ideas to inspire you. You can pick and choose (though budget and priorities are essentials) or find your own way based on your story and your vision.
Fabienne is owner of Elian Concept Weddings and Events, who is a bi-lingual wedding planner who is available for weddings throughout France.  For more information visit: www.elianconceptweddings.com