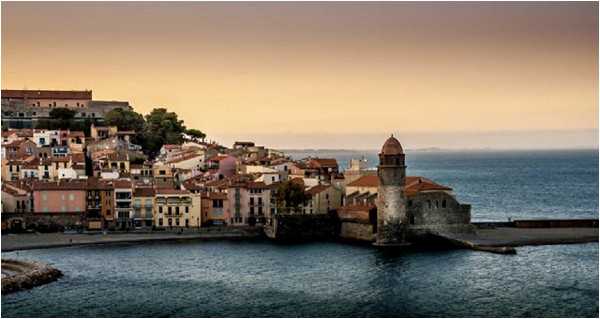 It has been a while since we've felt the spirit of wanderlust calling, which is exactly what we are doing today with the help of local wedding planner Anna Walmsley Weddings & Events, who is taking us on a tour of Collioure in France.
Collioure France
Provence may hog the limelight when it comes to the south of France but it has some less showy rivals which have just as much to offer for those looking for a romantic retreat. On the Mediterranean coast near the Spanish border you will find a seaside town which has all the charm of Provence but remains something of a hidden gem. Collioure, on the Côte Vermeille, is a town which steals the hearts of many visitors the minute they lay eyes on it.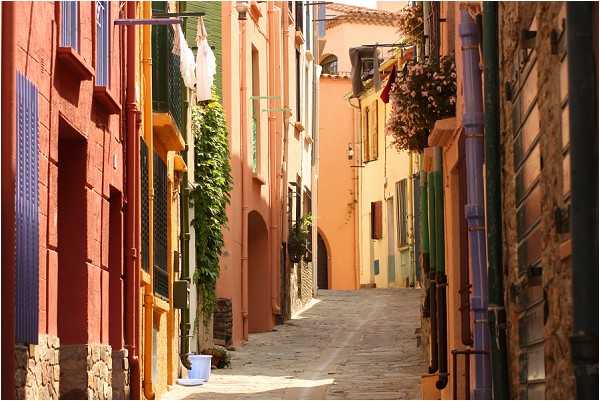 The drive in to the town is breathtaking, whichever direction you are coming from. Collioure is located at the point where the Pyreneen foothills meet the sea and the scenery around is as stunning as that combination suggests. Steep vineyards tumble down towards rocky inlets and the turquoise waters of the Mediterranean.
Although most of us associate Catalonia with Spain, this is also Catalan country and the locals definitely want you to know it! Street signs are in both French and Catalan, the gold and red horizontal striped Catalan flag can be seen everywhere and Spanish accents infuse much of the food here. It makes for a rich cultural heritage to explore.
It is very easy to while away a day wandering the cobbled streets of Collioure, a warren of pretty streets flanked by traditional shuttered houses and one-off boutiques, art studios, cafés and restaurants. Market days are Wednesdays and Sundays and you will find stalls selling all manner of culinary delights. Of course no trip to Collioure is complete without sampling the local white anchovies – far more delicious than their brown cousins in my view.
When it's time for a pit stop there are tons of eateries to choose from in town. For the best food and service head away from the seafront where the waiters can be decidedly snooty and find some of the little gems tucked away in the back streets such as La Cuisine-Comptoir. Here you can feast on tapas in a relaxed environment, or Can Pla, dependable and no-nonsense French cooking. If you want to treat yourself and/or a loved one plump for Le 5ième Péché, where Asian influences meet French in the capable hands of Japanese chef, Masashi Iijima, or Le Neptune which offers more traditional French cuisine with a terraced garden and views across to the old port.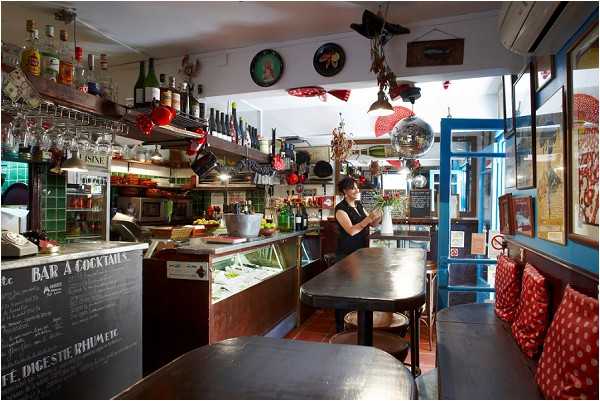 If you're feeling lazy, there are four little beaches in Collioure where sun worshippers gather to bask in the sun admiring the town's iconic church, Eglise Notre-Dame-des-Anges. The building formerly doubled up as a lighthouse and is now the subject of a gazillion paintings and photos. It's worth a look inside the church to admire the handiwork of Catalan sculptor, Joseph Sunyer, who has created one of the Roussillon's finest baroque altarpieces. Go armed with some euro coins to put in the slots to light up the interior.
Another building which dominates the town is the Château Royal which stands majestically above the town centre. Parts of the castle were built by the Knights Templar in the 13th century when the building was a residence of the Kings of Mallorca who ruled the region at the time. The moody and imposing structure has been a strategic fortress, changing hands several times over the centuries as borders have shifted.
More recently the castle was used to house refugees from the Spanish civil war and as a prison for enemies of occupied France in the Second World War. Now it hosts music concerts (mostly classical) throughout the year and is also home to a fabulous Christmas market when the building's sad past is forgotten as the town gets festive with camel and pony rides for kids, live music, entertainment and a whole host of stalls selling artisan produced food, crafts, bespoke jewellery and other gift ideas.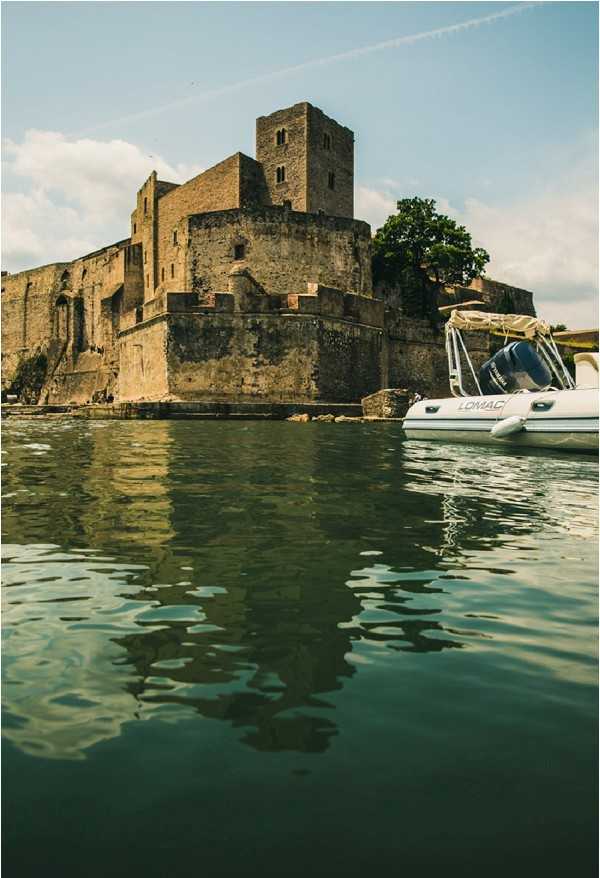 Art and Collioure go together like weddings and cake! Strolling along the sea front you will see painters galore trying to capture the beauty of the town, which has provided inspiration for generations of artists including Derain, Picasso and Matisse. Two art trails might give you some structure to your wanderings.
The Fauvism trail allows you to see reproductions of paintings by the greats in the actual locations where they were painted. Guided tours can be arranged on request at the tourist office. Similarly, the Mackintosh trail showcases reproductions of works by Scottish designer, architect and artist, Charles Rennie Mackintosh, who spent his last years in Collioure and neighbouring Port Vendres.
The more actively minded can walk to the port via a coastal path which heads south out of Collioure. Port Vendres is the hard-working little brother to picture-postcard pretty Collioure and a great place to watch the boats bring in the day's catch.
You can sample just-out-the-sea fishy delights at the fish market's brand new oyster bar (La Criée) which boasts panoramic views of the port. Alternatively, if you head along the path leading north out of Collioure towards Argelès you will reach the sandy beach of Le Racou in less than an hour. Your efforts will be rewarded with a gorgeous sandy beach, crystal clear water and a laid-back vibe.
There are some lovely places to stay in Collioure whether you're coming for an amorous weekend, a mini honeymoon or even to get married here. Le Relais des Trois Mas will get the romantic juices flowing with its pool cut into the hillside and views looking back towards Collioure. You can eat like a king here too at the Michelin-starred restaurant, La Balette.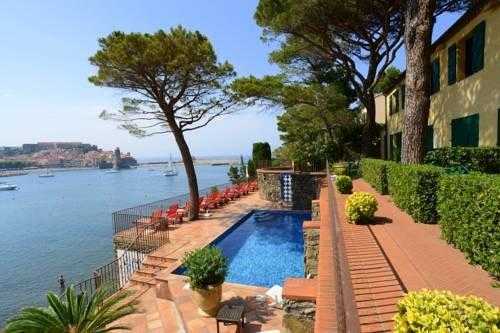 La Casa Païral is a family run hotel in the town centre with pretty gardens and a heated pool or why not try Les Templiers, something of a Collioure institution. The hotel has a popular bar which has a stunning array of artwork, reputedly donated by penniless artists offering their paintings in exchange for a room in the hotel!
A visit to Collioure will be a magical experience of discovery to a little-known corner of France which has an awful lot to offer, whatever your budget. If you'd like to find out more, why not contact me?
Photos taken by Andrew Padgett
Snapshot of Visiting Collioure France