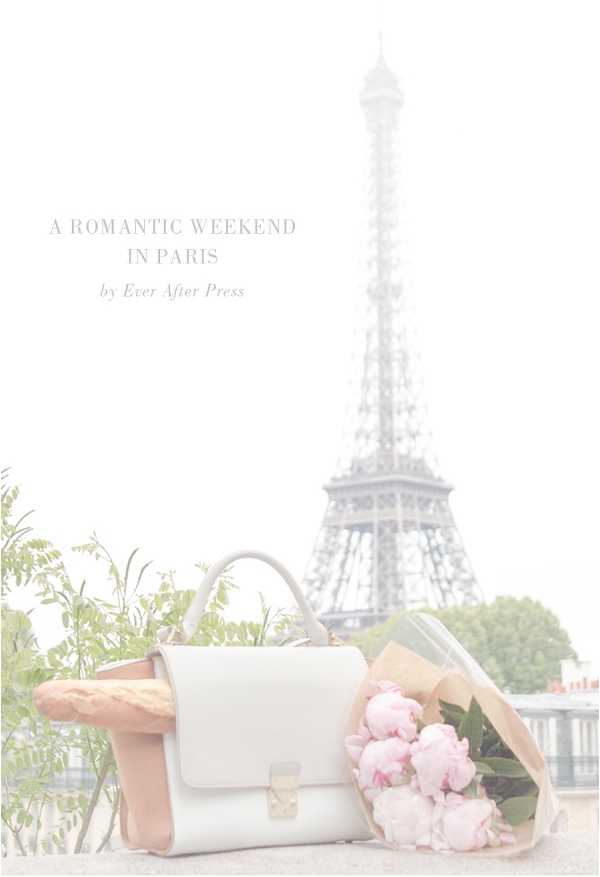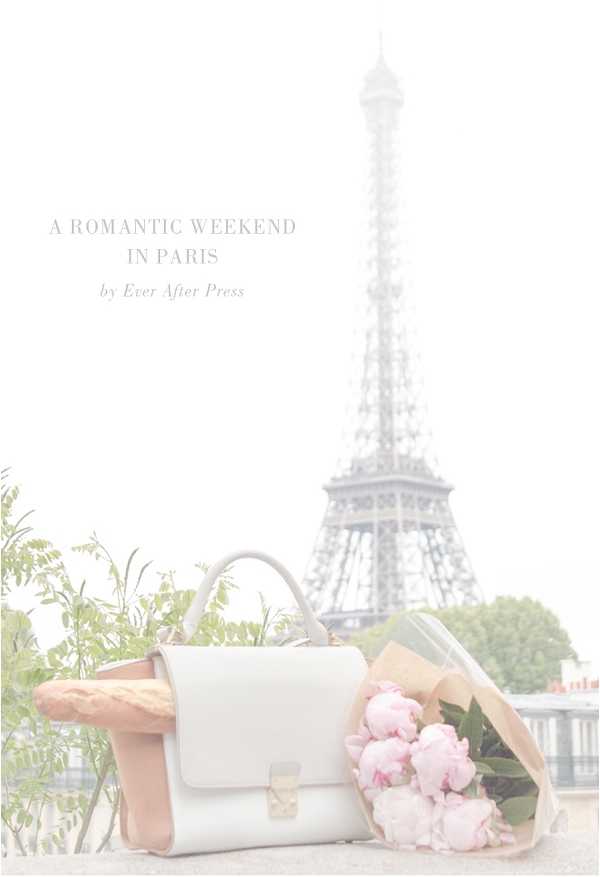 What could be more exciting than a romantic weekend in Paris?  This is exactly what Editor Monique did for her 5th Wedding Anniversary and it could not have been more special. If you are planning a trip to Paris then we have a treat for you today as expat in Paris Emily, gives us her inside guide to the best places to visit on a romantic weekend in Paris.
Emily is the designer behind Ever After Press, a wedding stationery and design studio based in Paris, France. Emily met her husband James in Dubai and lived there for seven happy years before relocating to London and then to Paris.  Emily says: " Week by week, I have been pleasantly surprised by how lovely it is to live here. I didn't really settle in London, and as Paris is so close, I didn't think it would be that different as a place to live: I was wrong.
One of the most striking differences for me day to day is how pretty I find Paris, the architecture is beautiful and very inspiring, from scrollwork on the Haussmann buildings to the pretty signage above patisserie windows. The Instagram community here is also lovely, and has made me feel more at home here than I did in London.
I have so many ideas for the future, and am working on some new invitation suites for the coming year, as well as on other creative projects, so I hope that this is just the start for Ever After Press."
Let's hand over to Emily to act as our Guide around Paris!
Emily:  "I've been lucky enough to live in Paris for almost a year now and am currently enjoying my first Parisian Spring, so I am by no means an expert on Paris itineraries, but when I was asked to write a post on my favourite romantic places in Paris, I started thinking about what my must do list would  include if I was only visiting for a romantic weekend.
There are far too many lovely places to visit to list here, and there is too much listed here to do in one weekend, but hopefully that just means an excuse to visit again soon. I hope you might find this guide useful if you are in the process of planning a weekend in Paris. As with most places in Northern Europe, Paris is a very seasonal place, so I have made the following suggestions based on a Spring/Summer visit. After writing this guide, I realised that it's quite food-centric, but hopefully all the walking around Paris will mean you have enough of an appetite to sample many of the delicious things Paris has to offer!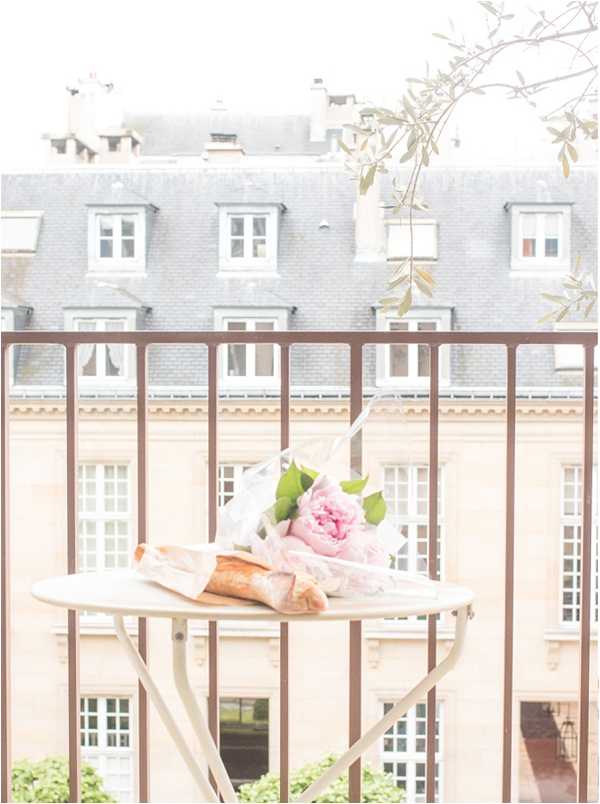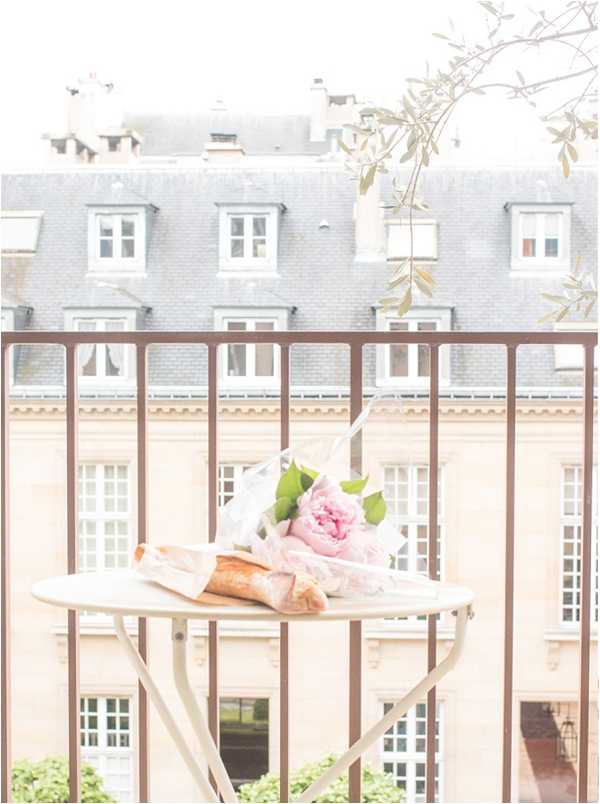 1. First things first: A late start
I'm not much of an early riser so whether you have popped over on a Friday night Eurostar from London or travelled from further afield, a lie in with the object of your affections is a must do for me at the start of any romantic weekend.
If your significant other is that way inclined, he/she can always pop out to pick up fresh croissants and pain au chocolat (or choco-amande, my personal favourite) from a local boulangerie, or you can head out for breakfast later on to any of the great cafes popping up all around Paris at the moment. A few to try for breakfast and coffee are HolyBelly, Coutume, Claus, Fondation, Telescope and Cafe Kitsune.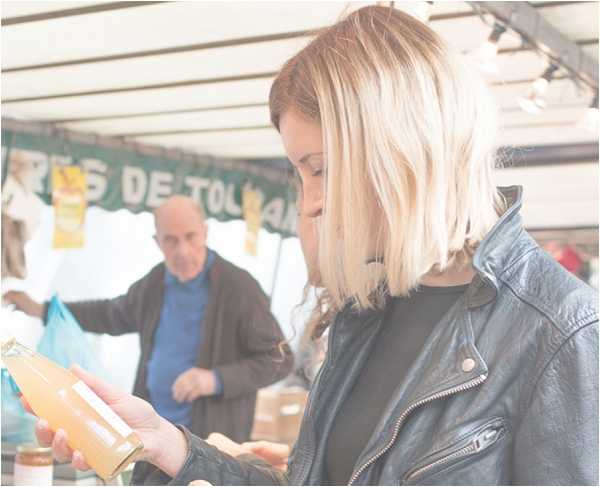 2. Shopping at a French Market
I love going to my local French market in the mornings at the weekend and picking up the fresh produce we need for the week, practicing my rusty schoolgirl French and buying peonies when they are in season. I live in the 16th arrondissement so I like to go to the market on Avenue du Président-Wilson, but there are so many all over Paris.
The array of different colours and shapes of vegetables available (and meat…brain anyone)?! are really inspiring if you are into cooking and we love to try to pick up ingredients that we haven't used before, like different varieties of mushrooms, and then see what we can come up with. Later in the day, a visit to an antiques market is also super fun, I love searching for pretty French vintage finds for my apartment – at the moment I'm hoping to start to build up a set of mismatched silver cutlery.
3. Geeking out at a museum
My favourite museum in Paris is the Palais de Tokyo. I love modern art and the installations there are always thoughtfully curated and interesting, from clingfilm tunnels on the ceiling that you can climb through, to ridiculously lifelike robots. The Rodin Museum, as well as its gardens should also make up part of any romantic visit to Paris and the Picasso museum is worth seeing. Another, slightly odd, favourite of mine is La Musee de la Chasse et de la Nature in the Marais.
It's a very small and not that well known museum/gallery combining modern art with a stuffed animal collection and a small room dedicated to unicorns and other mythical horned animals. The Frank Gehry designed Louis Vuitton Fondation in the beautiful Bois de Bologne is also worth a visit if you have time, for the architecture alone. A bus runs every 15 minutes from the Arc de Triomphe.
4. Montmartre
No trip to Paris is complete without a visit to Montmartre and I like to wander up through Rue de Martyrs in the 9th towards the Sacre Coeur. Rue de Martyrs has a lovely village feel and don't forget to try a couple of the unbelievably good chou from Popellini, and stop in at L'Objet qui Parle for the best selection of vintage finds.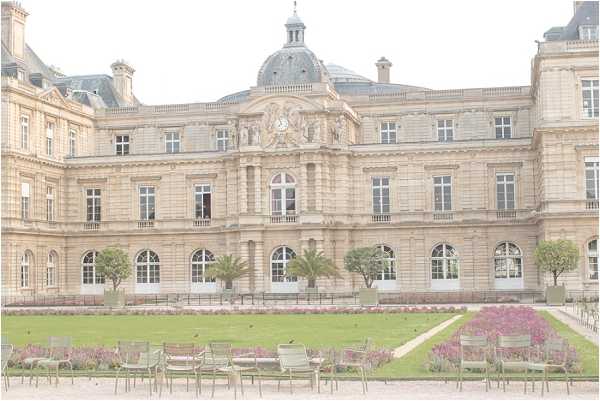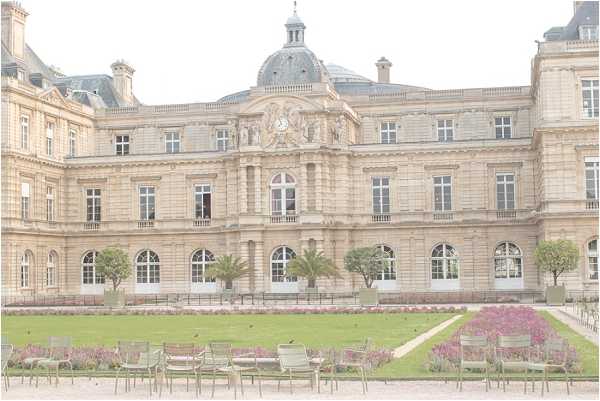 5. Gardens and Patisseries
There are so many beautiful gardens in Paris, and whilst the Tuileries is worth a visit (especially during Fashion Week), my favourite two gardens in Paris are the Jardin du Luxembourg and the gardens of the Palais Royale. After strolling around the Jardins du Luxembourg you can relax in one of the green reclining chairs that are scattered around and watch the world go by.
You can follow this up with a wander around St Germain and stop off for a drink on the terrace of Cafe de Flor or Les Deux Magots, or pop into Laduree for a macaron. Laduree also offer very fun macaron making classes which I was lucky enough to try recently and would highly recommend. I love Laduree on the Champs-Elysees too, and whilst in the 6th Pierre Herme's macarons are also very much worth trying, for his modern flavour combinations, as well as his Madame Gla Gla sorbet macaron sandwiches in the Summer!
The patisserie selection at Laduree is always beyond amazing, I love the decadence of the Rose St Honore, but my current favourite is definitely their Tarte Framboise Passion. It's definitely worth trying a few until your find your favourite 🙂
6. Shopping
Shopping is definitely a key part of any weekend in Paris, and the best place to head to is the Marais. If you are visiting in January or June the annual sales (les soldes) are on. French brands I like to check out are APC, Sandro, and Maje for clothes, Merci, Dipthyque and Astier de Villatte for homewares and the most beautiful luxury candles. After shopping you can wander through the falafel shops on Rue de Rosiers and relax in the beautiful place de Vosges, stopping in for a macaron or eclair at Carette if you've worked up an appetite. Maison Plisson is also a great new place to stop for lunch.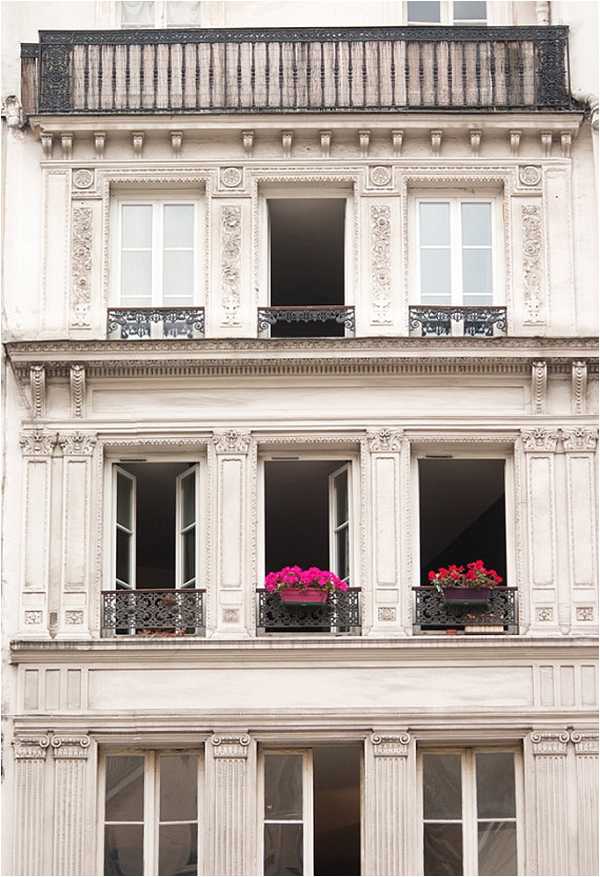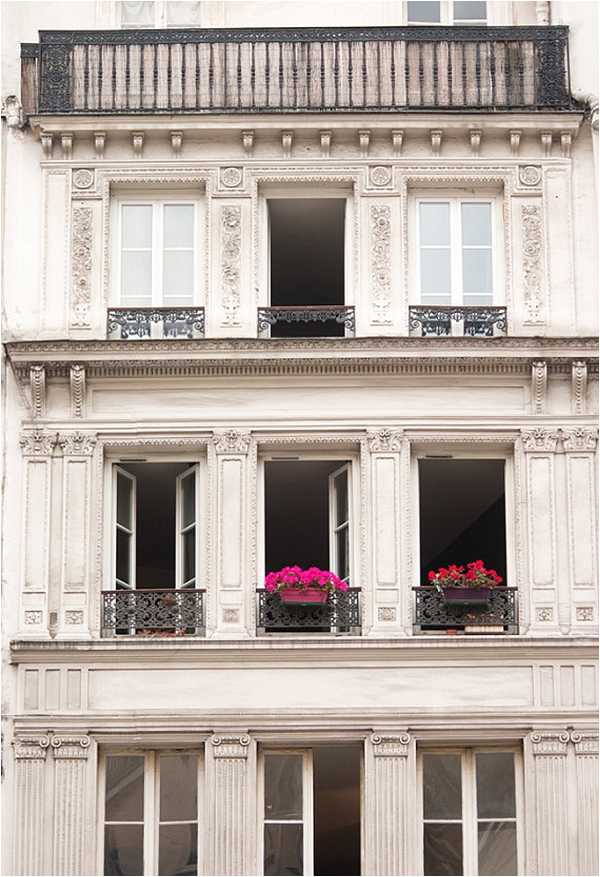 7. Art, fashion and chocolat chaud
If you decide to visit the Louvre, it's also worth visiting the Tuileries gardens, wandering along Rue de Rivoli and stopping in for the best hot chocolate at Angelina, visiting the designer shops on Rue de Faubourg Saint Honore, (there is always huge queue outside Louboutin) and cute little passageways like the Village Royal in the 8th for Dior and Chanel. Don't forget to look up all around Paris and take in the beautiful Haussman architecture – one of my favourite things about Paris.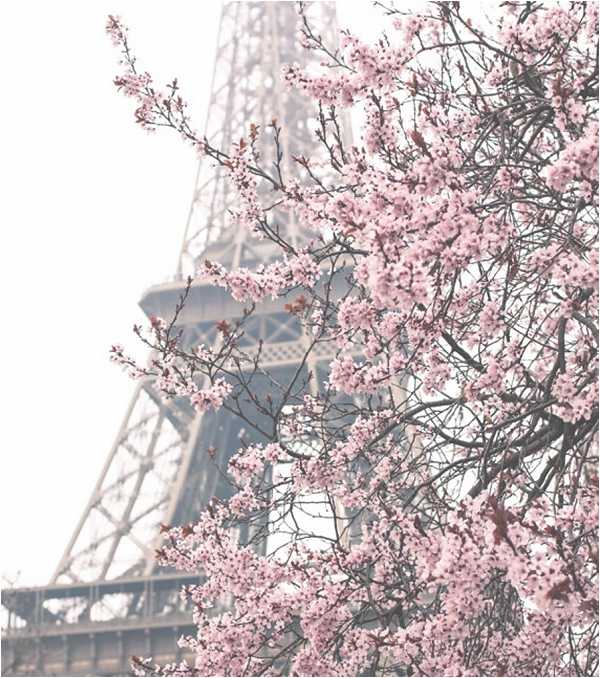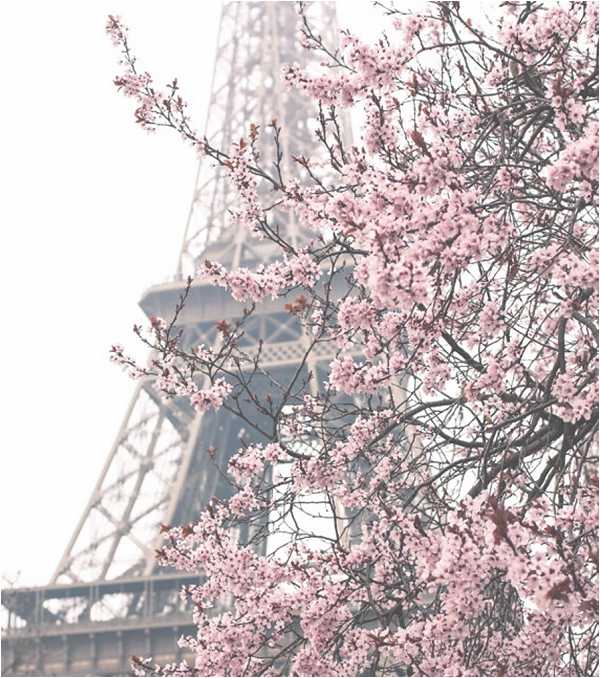 8 Picnic at Champs de Mar
If you are lucky enough to visit Paris during the Spring cherry blossom season, make sure you make time for a walk through Champs de Mar and a picnic with a view of the Eiffel Tower with your love. What could be more romantic than that? You can follow it up with champagne in an outdoor terrace or somewhere like the new Ralph Lauren cafe, or a roof terrace with a view like Le Perchoir.
9. A walk along the Seine and Canal St Martin
After a walk along the Seine, picking out the prettiest bridges, you might like to head to Canal St Martin. If you know London, I sometimes explain this area as being a bit like the Shoreditch part of Paris, although that doesn't really explain it properly as the cities are so very different. Canal St Martin is definitely a bit more alternative than some of the more conservative parts of Paris. Worth checking out are Le Comptoir General, Le Pavilion des Canaux, Ten Belles, Liberte and Du Pain et Des Idees. It's also a great spot to grab some cheese and wine for an informal picnic by the canal.
10. A romantic dinner
For dinner in Paris I think you have two options when visiting – either going for the classic French Bistro or something which is a bit more modern, whilst still French. Current great more modern places to check out in Paris are Ellsworth, Verjus, Clamato, Septime, Hotel Amour, Les Chouettes and Le Dauphin.
For something more traditional, I have tried and enjoyed Paul Bert, La Fontaine de Mars and there is also an adorable square in the 2nd called Rue des Petits Peres with a lovely bar called Bar du Moulins that does very informal food but has a lovely atmosphere, and Le Scossa in Place Victor Hugo in the 16th is my favourite local hangout and is pretty with excellent food. Definitely try the Mandarin Spritz if you go there!
Enjoy!!
All imagery by the ridiculously talented Rebecca Plotnick, available to purchase here.