Hi folks, we are ending the week on a high with the fifteenth edition of our wedding guides… Your destination wedding in the Midi-Pyrenees. If you're not familiar with this area it is to be found in south west France with Toulouse as its capital city and the Pyrenees mountains as the regions southern border.
The region's capital city, Toulouse, is by far the largest city in the region (and the fourth largest in France) and is a city with unique architecture that has become known as The Pink City (la Ville Rose) due to the colour of the stone used in many of it's buildings.
So now it's time to discover this well loved region…
We love everything about this summery romantic wedding at Chateau de Mauriac in the Midi-Pyrenees region of Southern France. Kylie and Jordy chose Chateau de Mauriac as their venue as it was original, intimate and romantic and offered them the opportunity to hold the outdoor wedding of their dreams!
One thing about this wedding that stands out to us is the party, there can be no doubt about what a fantastic time everyone had as the pictures are just brilliant and looking through you can almost hear the laughing, cheering and music. If you're one for partying into the wee small hours or just a lover of music we have a selection of Midi-Pyrenees entertainment for you to contact and see if they can fulfill your entertainment needs.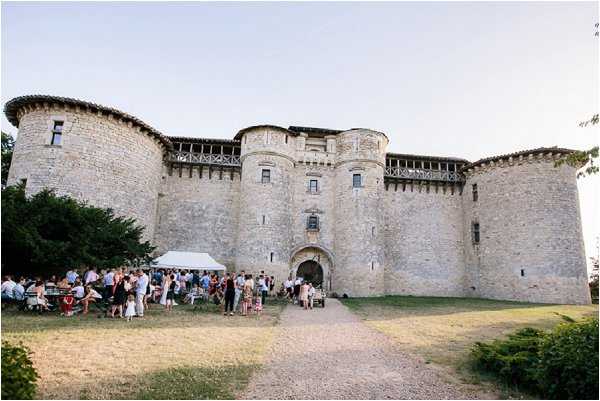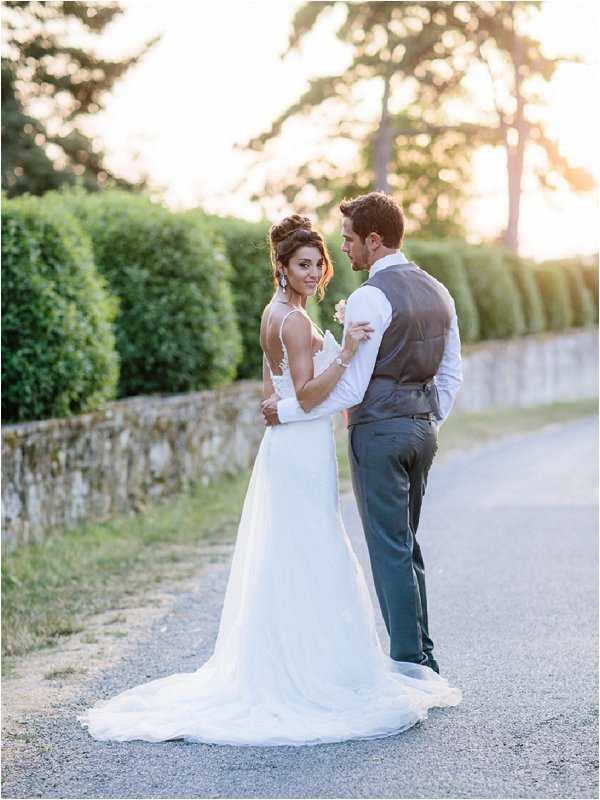 Our next piece of destination wedding inspiration takes us to an old abbey in the grounds of a gorgeous and rustic French Chateau…
Laura & James got married in the south west of France at Domaine du Beyssac which is an old abbey in the grounds of a rustic French Chateau found hidden at the end of a little lane flanked with trees. This wonderful venue is in heavenly settings, surrounded by fields with views of the Pyrenees and oozes serenity and beauty.
Laura & James are an Irish couple who are based in Melbourne and as they were living on the other side of the world and didn't really speak French, they contacted Clementine Ward from Awardweddings to help them organise their wedding. Together they chose a team of local suppliers to benefit from the best prices and give an authentic experience to their guests who were coming from all over the world.
If you feel like you may struggle in planning your own destination wedding why not have a look through our list of Midi-Pyrenees wedding planners.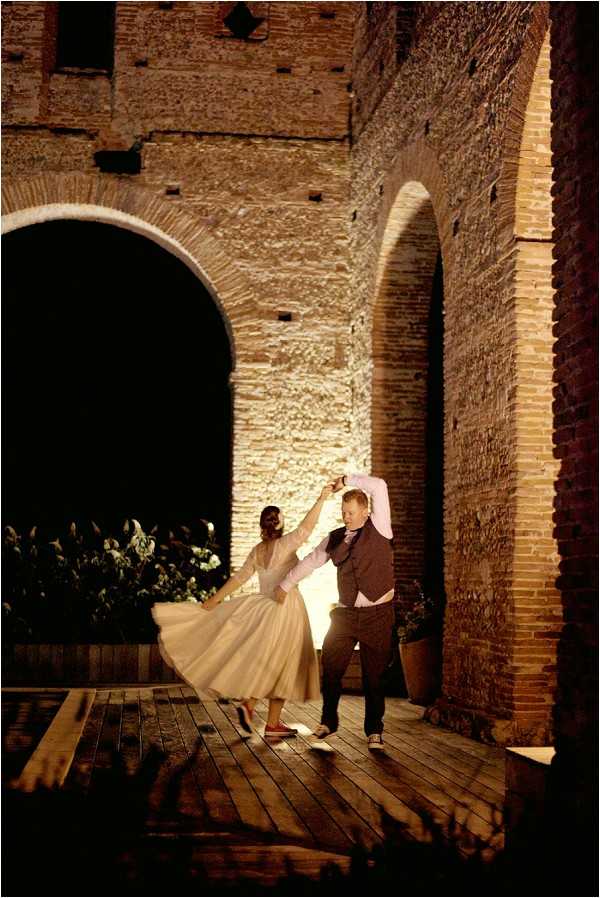 Next up we have an elegant Chateau wedding in the South West of France…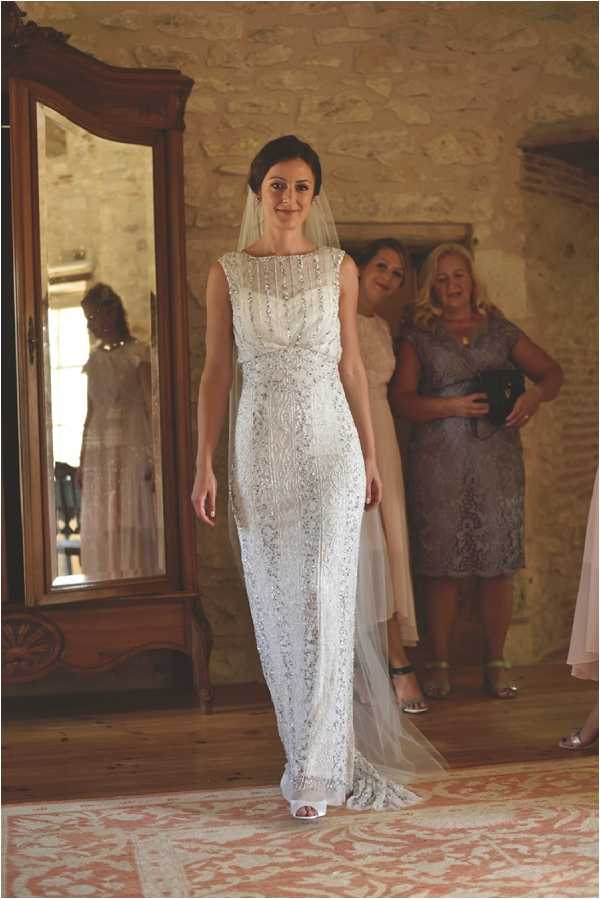 Lumi and Michael tied the knot at the wonderful Chateau de Puyssentut in Gers part of the Midi-Pyrenees region. The chateau had been recently renovated by the English owners to a high standard and was able to accommodate all of Lumi and Michael's guests.
We just love the rustic yet elegant feel of their wedding, they chose decorations that were elegant and really suited a venue that didn't need much adding to it as it was naturally beautiful. Their use of simple wooden tables embellished with delicate flowers and candles shows that less really is more.
If you're planning your wedding theme why not carry this through to your outfits and wedding day style (even your guests could join in) and have a chat with some Midi-Pyrenees hair and makeup artists and see what ideas they can offer you.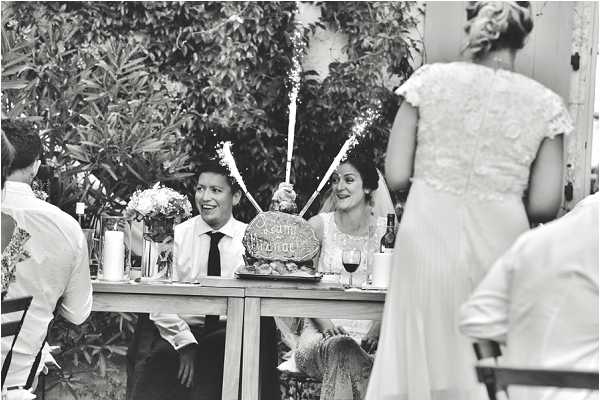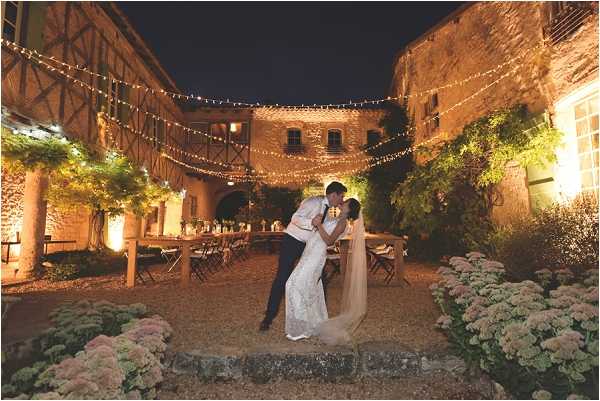 Following on from that elegant wedding we have a romantic outdoor celebration in Gers for you…
Chateau de Lartigolle is a beautifully renovated 18th Century estate set in the Gers area of the Midi-Pyrenees in South West France where Rowan and Susannah enjoyed their romantic wedding. It was a wonderfully relaxed affair with all their friends and family incorporating a large outdoor blessing and reception during the gorgeous French summer on the Chateau lawn overlooking a stunning valley.
One of the great advantages of a destination wedding in France is that you can plan for spending the vast majority of your wedding day enjoying the lovely weather which is what Rowan and Susannah did. After holding their blessing they headed to the Chateau's terrace to enjoy Champagne, seafood and everyone's company before heading to the Chateau's main courtyard for their outdoor wedding breakfast.
Doesn't the idea of having your whole wedding day outside just sound fantastic? If you agree with us you need to take a look at our directory of Midi-Pyrenees wedding venues and find the perfect venue for your outdoor wedding.
From a lovely outdoor event we thought we'd share with you a wedding inspired by royalty…
In this royalty inspired wedding our bride opted to not try on any wedding dresses prior to visiting the French dressmaker who had made her mothers wedding dress twenty years earlier as she knew exactly what she wanted… a Kate Middleton inspired wedding dress, I'm sure you'll agree ladies it's hard not to be inspired by this regal gown!
Deciding not to have the assistance of a wedding planner our bride and groom had full trust in their friends and family to help them plan their special day, which we're sure you will agree from the images worked perfectly, aside from the brides mother and best friend forgetting the bouquet that is. Ooops!
Our bride also had some advice about hiring a videographer: "My second best advice is to hire a videographer. Pictures and films are so important, don't limit yourself with it. It's priceless to being able to watch our wedding film. It makes us cry every time!". If you're considering a videographer to capture your destination wedding then head over to our page of Midi-Pyrenees videographers for some recommendations.
Our final stop takes up into the mountains of Tarn…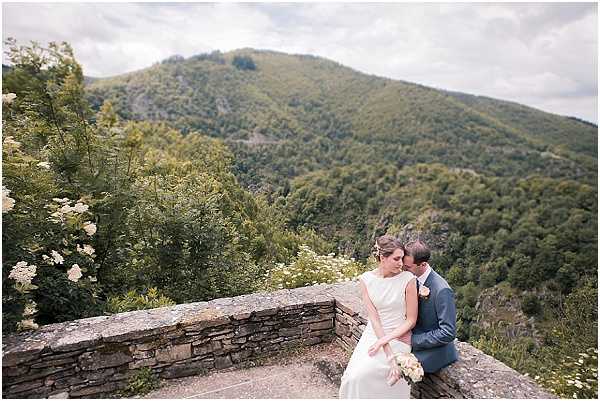 This wedding in Tarn France simply oozes romance. The ceremony decoration has been kept simple, focusing on the floral decals to bring an additional air of romance to the wedding celebrations and our brides gorgeous BCBG Max Azria wedding dress adds a touch of Chanel style to this lovely affair.
Our lovely couple started their planning a year in advance as they wanted a headache free day which is certainly what they achieved by selecting wedding vendors who they believed matched their vision. Our bride said this worked perfectly for them and they were not disappointed. They especially loved their photographer!
If you're trying to pin down the right photographer for your big day why not peruse our list of Midi-Pyrenees wedding photographers and see who matches your tastes and needs?
So our time here in the Midi-Pyrenees region of southern France is now up. We hope you have enjoyed our little inspirational stroll through this vast region and that you may now be considering your own destination wedding in the Midi-Pyrenees. If that is the case and you are unsure where to begin then just sit back, relax, grab a pen and paper and look through our directory of Midi-Pyrenees wedding vendors here. We have recommendations for everything from celebrants through to photographers to help ease the pressure of destination wedding planning.
We here at FWS wish you good luck with your own destination wedding planning and hope to feature your gorgeous wedding on our blog in the near future!