It is real wedding Wednesday and today the blog pages are filed with a romantic wedding in Tarn France.  The mountain setting for today's real wedding is Vénès to the north east of Toulouse in the Midi Pyrenees region, all captured by Matt Guegan Photogaphy.
The wedding has a mixture of romantic yet chic styling, with the brides BCBG Max Azria wedding dress adding a touch of Chanel style to the proceedings. The ceremony decoration has been kept simple, focusing on the floral decals to bring an additional air of romance to the wedding celebrations.
The beautiful bride takes us through their love story: "I am from northern France, and my husband from the south. Naturally we met in Paris, the city of Love, and first kissed on romantic Place des Vosges…And it was love at first sight. The want to get married was growing in me, but he was not so sure about it… And we soon had our little boy, the greatest gift of our lives, so my plans got a little forgotten. 
Unfortunately, our boy got very seriously ill and we were terrified to loose him on 2 occasions. We went through hard times together as a couple, and we were able to support each other and eventually our love grew even stronger. This ordeal has impacted us, and he decided to finally get married so that I could have his name, and somehow to protect us. He proposed during our 10th anniversary on a surprise holiday, and it was just perfect.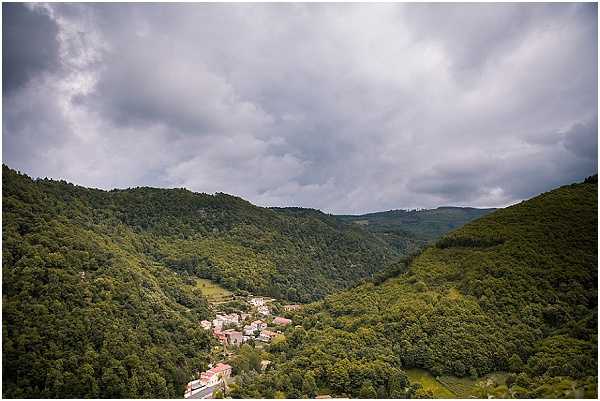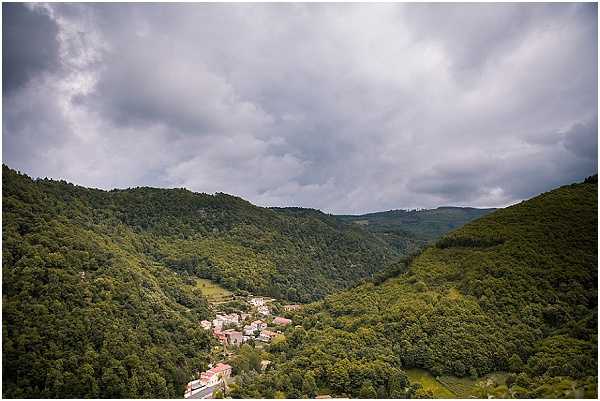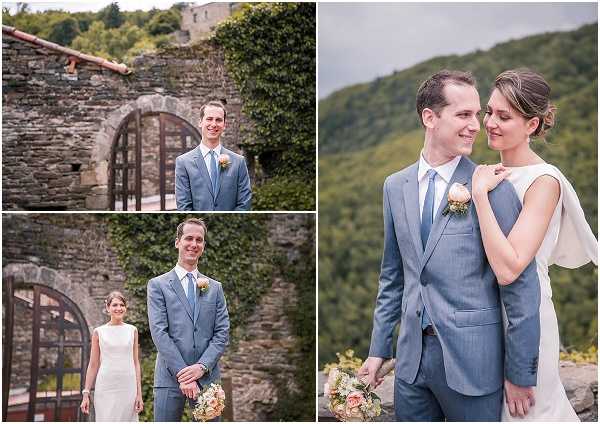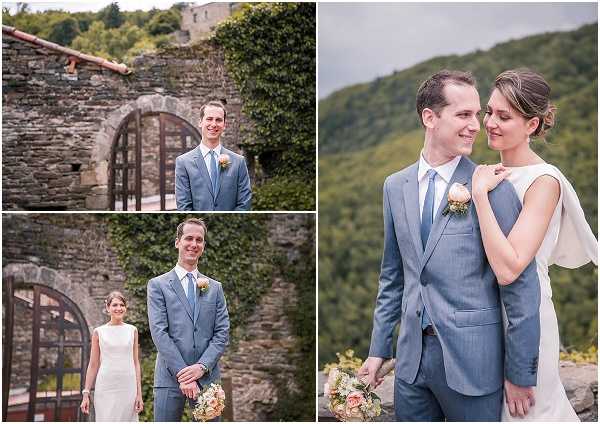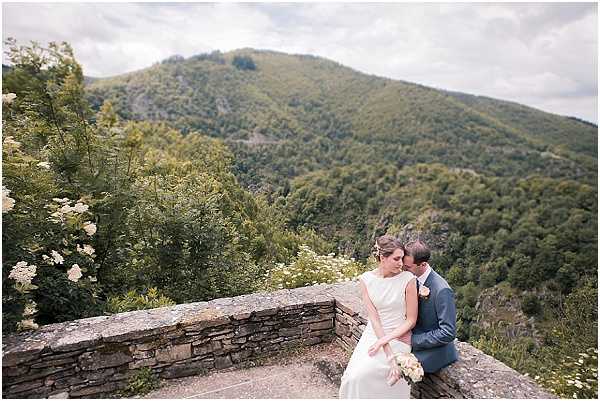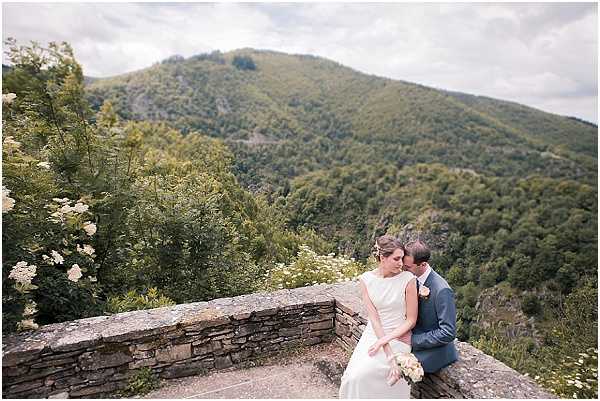 As for a lot of weddings, preparation started a year in advance. A year to realize that planning a wedding is a full time job. One thing was sure, we wanted it nice and simple, with no  headache but full of surprises. And that's how it was. From first seeing my husband (and my bouquet) in a beautiful spot in the mountains, to the beautiful speeches during the ceremony, the surprise oriental dance of my sister and the amazingly emotional traditional songs by a chorus during dinner…  This whole day was magic and filled with emotions.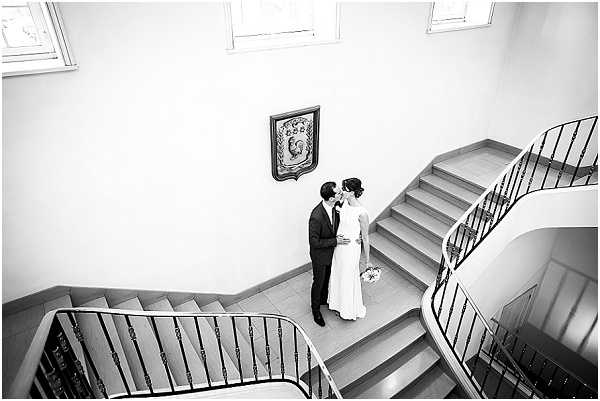 We picked each supplier according to our tastes, and the feelings we had with each one of them. And we haven't been disappointed a bit, as they have done an amazing work, giving us wonderful memories.  Memories we can cherish thanks to the incredible work of our photographer !"


Wedding Suppliers:
Flowers : Capucine, Maitre Artisant, Champion de France, Mazamet || Caterer : Stéphane Martin, Castres ||  Cake : Jean-François Castagné, meilleur ouvrier de France, Mazamet  || Photography : Matt Guegan, Paris || Venue : La maison de Pierre, Vénès || Couple shots location : Hautpoul, Mazamet || Hair jewelry : DIY  || Dress : BCBG Max Azria || Shoes : Mellow Yellow  || Grooms Outfit:  Burberry || Shirt : Tailored Swann & Oscar || Shoes : Dior