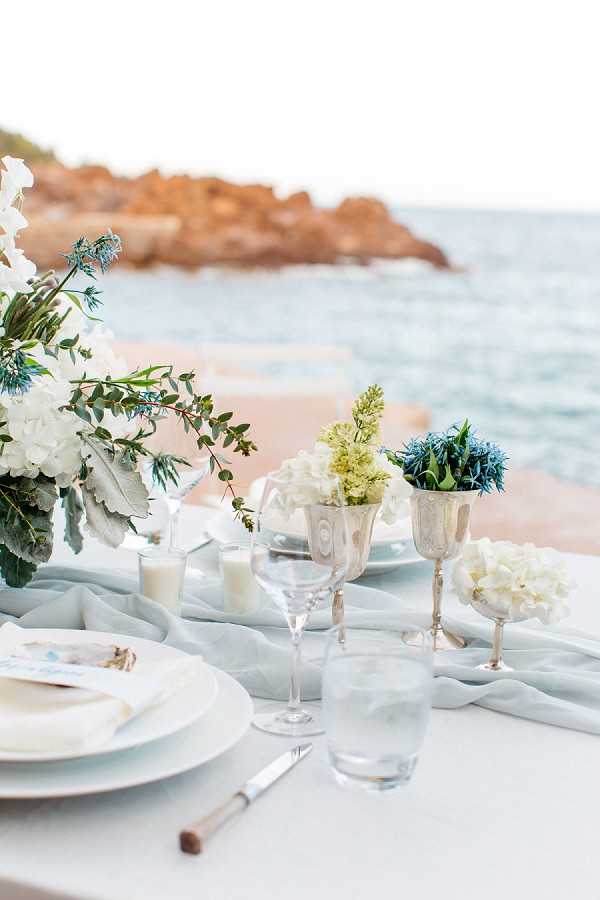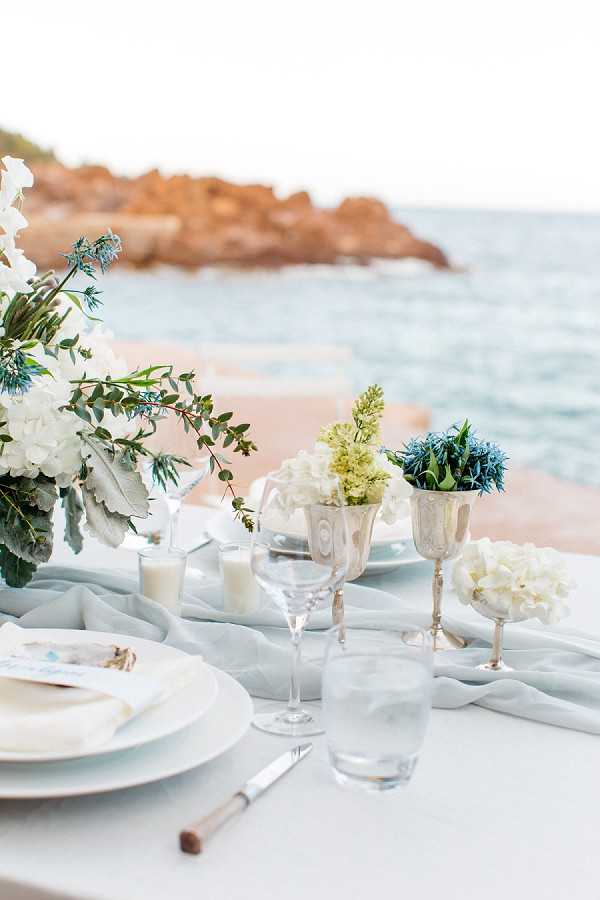 On this autumnal Tuesday we've decided to brightening up your day as we look at a selection of areas for a perfect beach wedding in France. We're sure all our readers are aware of the plethora of romantic Chateaux, rustic farmhouses and chic 5 star hotels or maybe in your new home after you see a collection of house plans but have any of you ever thought about having your ceremony on the beach?
In todays post we want to help you feel the sand between your toes and imagine the sea gently lapping against the shore as you share your wedding vows with each other on one of France's many majestic beaches.
So, without further ado, imagine sunning yourself on the beach as we prepare to go paddling in Brittany…
We're starting our post of perfect beach weddings in France with Caroline and Romain's stylish springtime Brittany wedding which we're sure you'll agree takes full advantage of the gorgeous location near Quimper in Brittany.
France has a world famous coastline and taking advantage of this for your nuptials will certainly leave a lasting impression with you and your guests. From glorious sunshine, fantastic sea views to the beautiful clean sand beneath your feet you couldn't wish for a better location to express your love.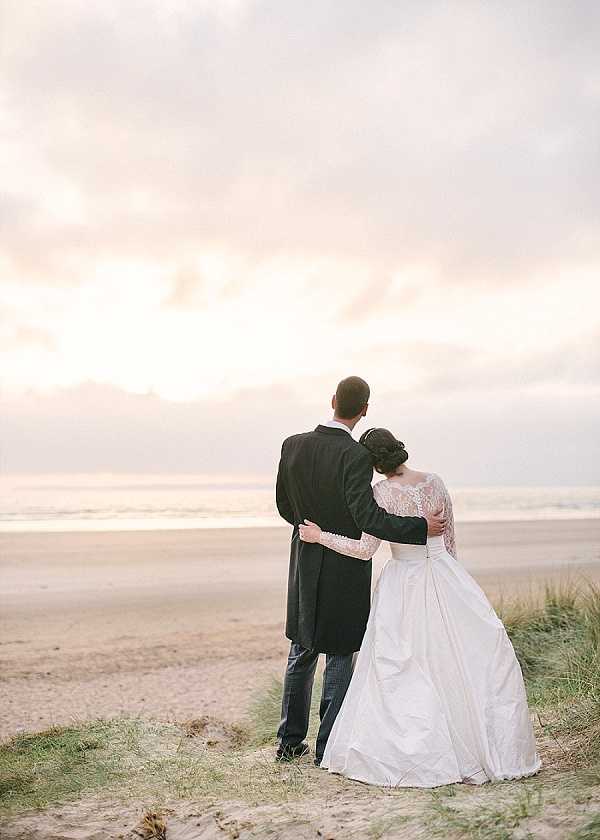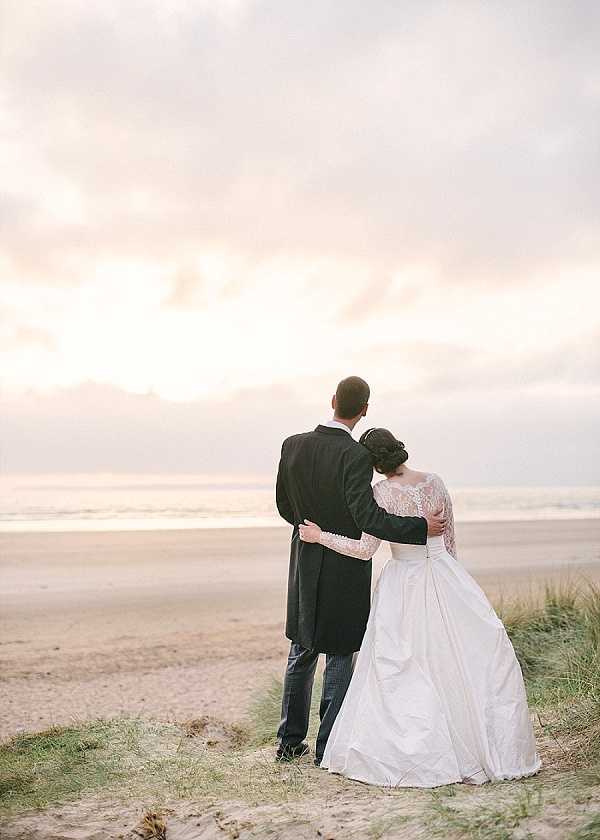 From the beaches of Brittany were heading south to France's western coast to visit a secret of the French…
Les Sables-d'Olonne is situated on the western coast of France in the Vendée department between La Rochelle and Nantes. This seaside town has a beautiful 3km stretch of fine sandy beach looking out across the bay which is a perfect place to hold your wedding ceremony or couple portraits.
You have a choice of two airports to fly into near Les Sables-d'Olonne, Nantes (Just over an hour away) or La Rochelle (Roughly an hour and a half away), both airports can be accessed from most major UK airports, making it perfect for your destination wedding.

Time to brush the sand off your toes and roll up those beach towels now as we head up to Normandy…
The Mont St Michel is an island just 600 meters off the Normandy coast at the southern end of the Manche department and close to the Normandy/Brittany border. It is famous for it's monastery and is one of France's most recognisable landmarks.
Being off the coast of northern France means getting to this area is pretty easy for you and your guests due to the many ferry ports on the northern coast of France. Your dream of a beach wedding in France is just a short ferry crossing away so you and your guests will be enjoying the wonderful French coastline in no time at all!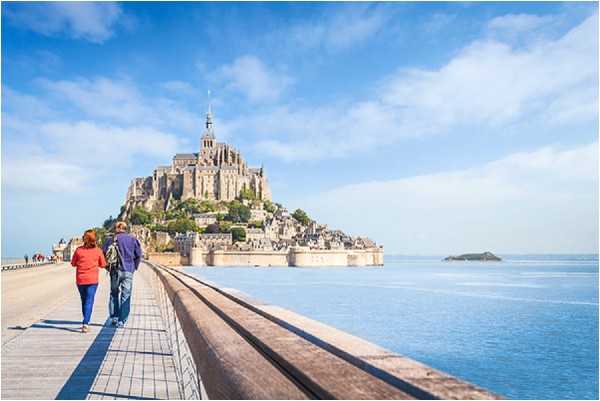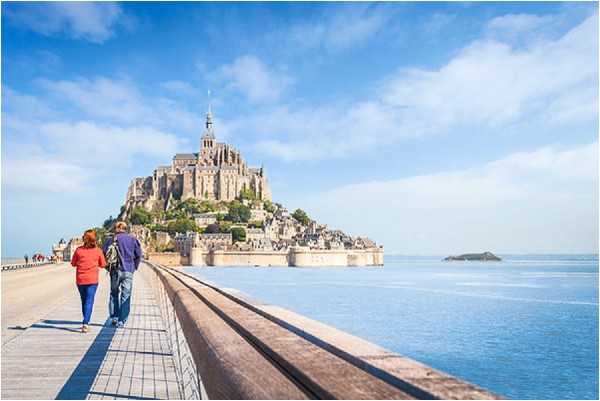 We couldn't talk about a perfect beach wedding in France without stopping off at the famous Côte d'Azur coastline…
The famous Mediterranean coast of southeastern France includes many glamorous beach resorts such as Saint-Tropez, Cannes and the beautiful Cap Ferrat! With so many venues to choose from we are excited to showcase the stunning Tiara Miramar Beach Hotel & Spa in this dreamy alfresco Côte d'Azur wedding inspiration shoot.
If your thinking of a beach side wedding ceremony we can't think of any better place than the beautiful French riviera, with it's stunning azur blue waters and wonderful white sandy beaches this area of France certainly ticks all the boxes for a beach wedding!
Our final stop takes us a little further afield to the French Antilles….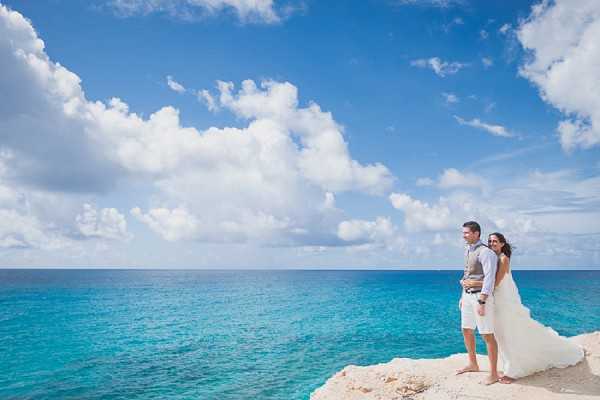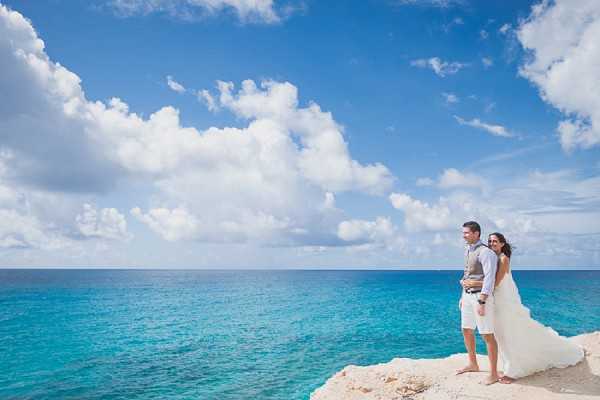 For our final spot of inspiration we thought we'd introduce you to a part of France that not many of our readers will have heard of and that area is the spectacular Caribbean islands of the French Antilles which is showcased beautifully in this tropical destination French Antilles wedding.
We're sure our readers will agree that a beach wedding here certainly would be perfect on all levels. This breathtaking island is spectacular to say the least, and there are plenty of Wedding houses for rent in the area a well. Just imagine your wedding ceremony taking place on the shores of this Caribbean island, an intimate moment with your closest family and friends, what amazing memories you would all make here!
We certainly hope we have been able to provide you with inspiration to plan your perfect beach wedding in France with our 5 beaches for your perfect beach wedding in France. All this talk of beach-side ceremonies has got us itching to book next years summer holiday! Are you thinking of planning your very own beach wedding if so we'd love to hear your plans in the comments section below.