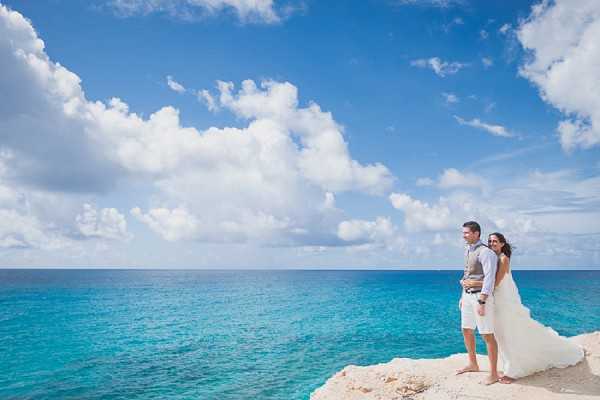 Are you ready for a tropical island experience this lovely Wednesday morning?! We are heading off with FWS vendor WildRoses for a French Antilles Wedding. This stunning island is breathtaking to say the least. The crystal blue water and white sand of Mullet Bay is encouraging us to book our summer holiday!
Imagine your wedding ceremony taking place on the shores of this Caribbean island, an intimate moment with your closest family and friends, imagine the memories you'd all make!
WildRoses headed to the French Antilles with his newly married bride and groom who wanted a photo shoot in paradise and that is certainly what was achieved…
"At the end of our wedding party, we told Thiebauld that we would not stay there!! Living in the Caribbean, we wanted a photo shoot on our adoptive island. Blue sky, white sand, turquoise water, a photographer as shifted as us, the combination promised to be explosive!"
"It's November, and like most honeymooners, the dress and costume are stowed away in the closet for a few months now. Not for us!!!
At St-Martin, it is 32 degrees, a radiant sun, breathtaking landscapes, we make a phone call to our favourite photographer to take his plane ticket, that he picks up the wedding dress in France and that it takes us 7000km further!"
"Meanwhile, we are looking for the perfect places to impress Thiebauld but on an Island Tour we find that he has other ideas in mind… Climb up a hill, underwater photos, pass under a pontoon, surrender with a drone… The painting was posed, all that remained was to play out the scene."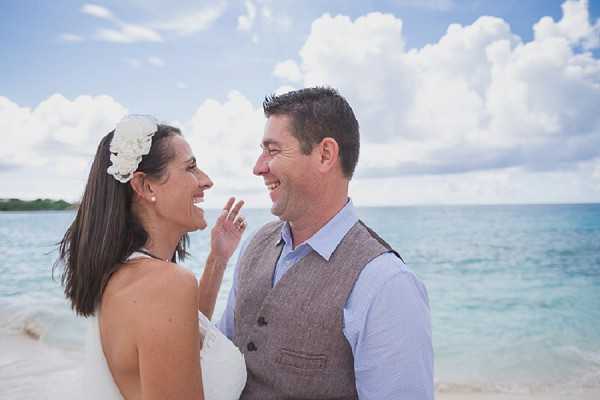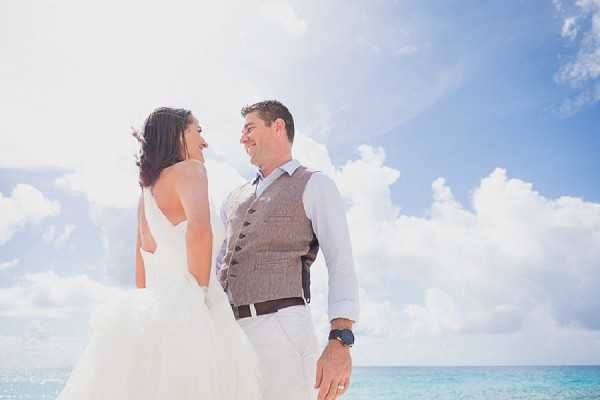 "We choose the perfect day for the weather. Head to a deserted beach at the other end of the island. We start gently the Day After with photos in the spirit of the wedding then everything accelerates, the drone is launched, we run in the sand, we lie like explorers stranded on a desert island, climbing a coconut tree. Then on a tree, we push, we kiss, we laugh, we get wet by a small shower, in short the routine of a Day After."
A few words from WildRoses: "Once the wedding season in France was over, I was quick to join them for a wonderful morning in different beautiful places of this beautiful island of the French Antilles. We started the session on the white sand of Mullet Bay, with a sublime water color, then went to walk in the districts of Marigot to finish on the beach of Grand-Case (in the water). A tour of the island, with always extraordinary colors where the blues of the sky echo those of the sea."
"The lights in the Caribbean are just magical, we enjoyed ourselves!
Getting gorgeous pictures from your wedding is something essential. Getting amazing memories from your honeymoon or from a day after luxuriant place is just pure joy! Being able to keep and share all the magic of the sun, the sand, the warm water and a precious time for love and fun. Thats why I love to fly with my couples to amazing places, share and create with them unforgettable memories. I always have my passport ready to fly away!"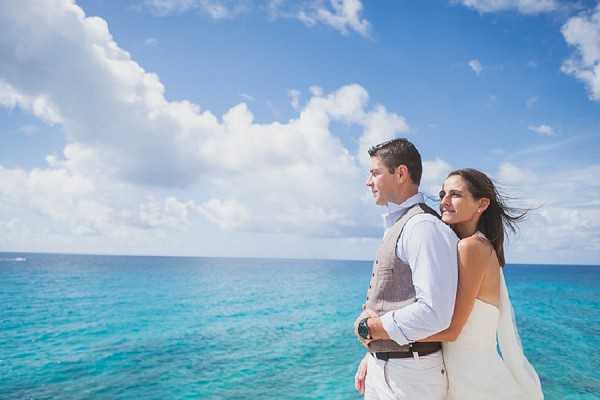 What a way to spend the day after their wedding day!

Why not check out our blog post 'How will you spend the day after your wedding day?'
"You've said I Do, you've laughed, cried, eaten canapes while mingling with your guests, drank champagne, toasted to happily ever after and danced the night away, so why not spend the next day just as you please. Here are just a few ideas of how to enjoy the day after your wedding day…" Read more here
Tropical Destination French Antilles Wedding Snapshot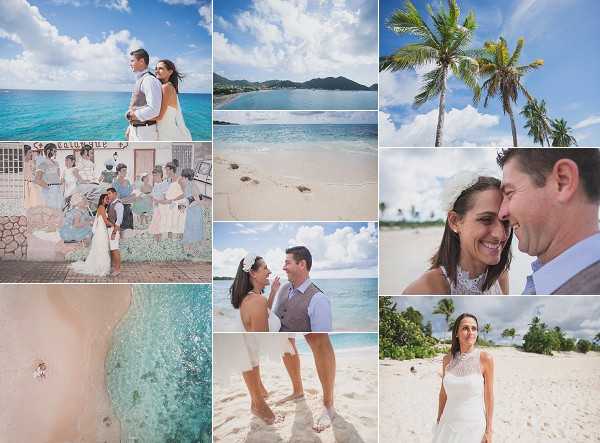 Wedding Vendors
Photographer: WildRoses
Save
Save