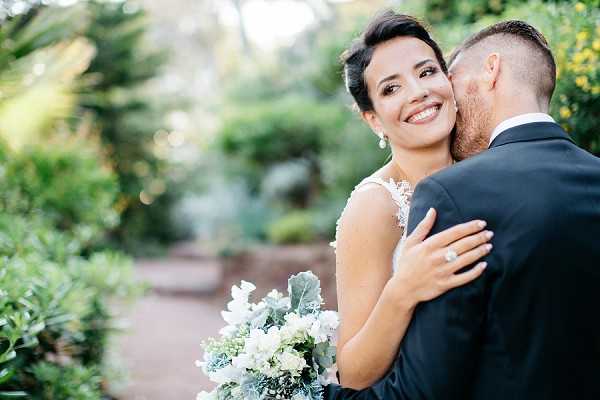 Hello lovelies, we have a gorgeous treat for you… today we are whisking you off to the Tiara Miramar Beach Hotel & Spa for a Dreamy Alfresco Côte d'Azur Wedding Inspiration Shoot.
We must agree with Tony Gigov that the French Riviera is captivating to say the least, The Côte d'Azur and its breathtaking landscape is one of our favourite destinations here at FWS, you cannot deny the beauty which lies around each corner. You only need to visit this magical coast once to be taken in by its charm. The light here is just divine too and brings back memories from our trips to California.
The famous Mediterranean coast of southeastern France includes many glamorous beach resorts such as Saint-Tropez, Cannes and the beautiful Cap Ferrat! With so many venues to choose from we are excited to show case the stunning Tiara Miramar Beach Hotel & Spa.
Not only is every detail perfect, Tony Gigov has capture the moment wonderfully. "International wedding photographer, Tony Gigov is based in the heart of Europe – Vienna, Austria. His inspiring work has been commissioned worldwide, featured in wedding magazine publications and international wedding inspiration blogs. Combining authentic emotions with natural settings, his style can be described as ethereal, yet timeless."
"Along your journey there will be places that will grab you more than others."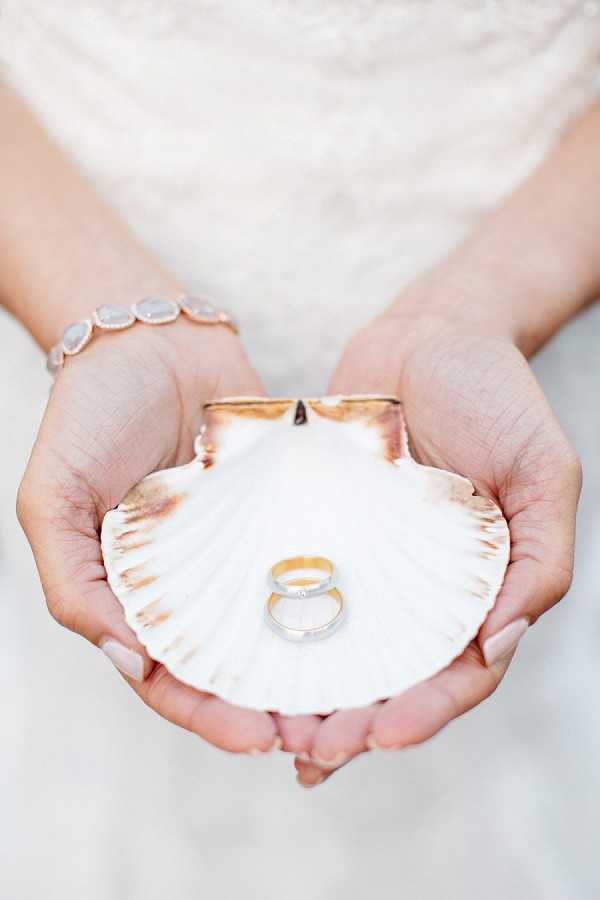 "When I first visited the French Riviera some years ago my heart was immediately captivated by the scenery, the flair and the colours of the region."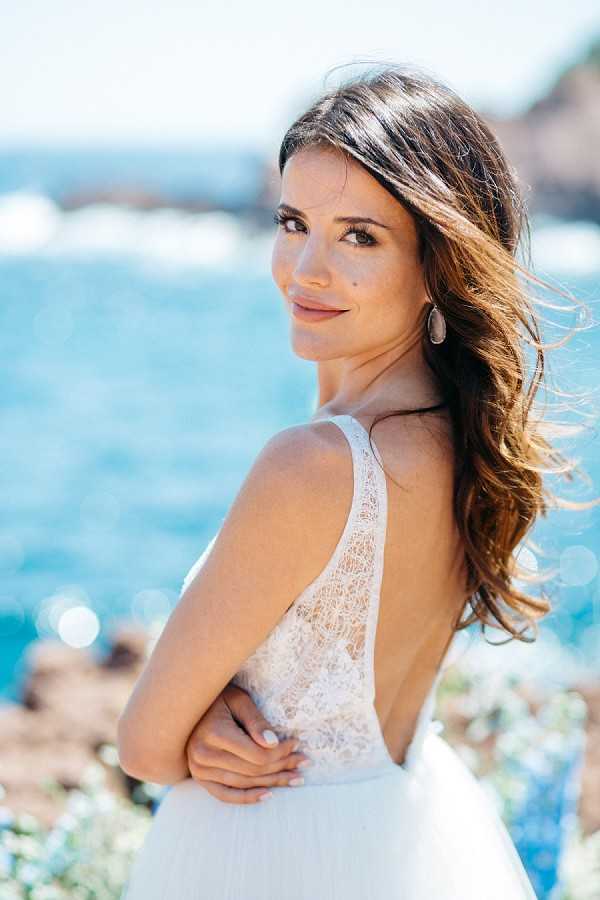 Our beautiful bride wore a tulle and lace ceremony dress from Anna Kara. We adore tulle skirts here at French wedding Style so Anna Kara's creation is just perfection!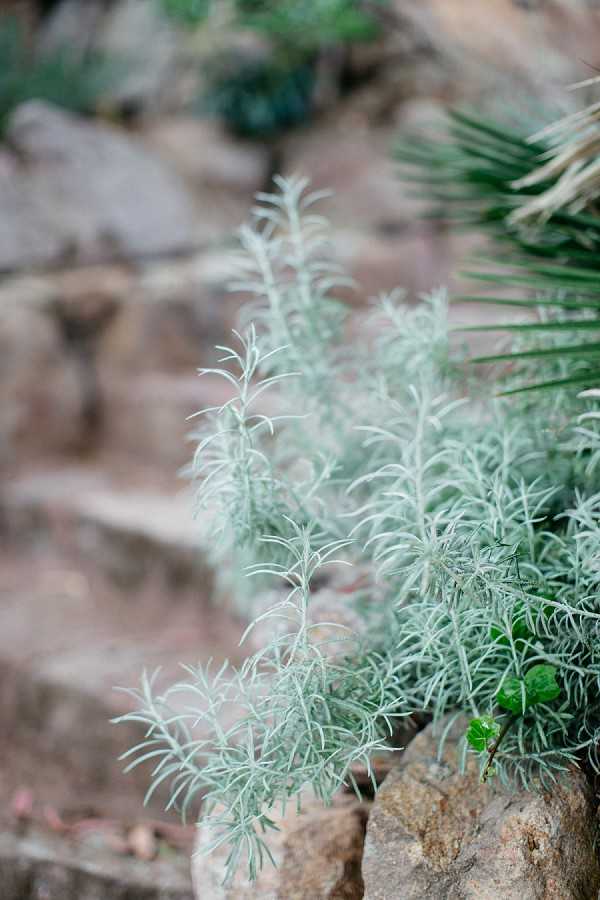 "Just like a pearl in a shell, surrounded by the blue waters of the Cote d'Azur stands the Tiara Miramar Hotel – an exquisitely elegant location, perfectly suited for an intimately scaled wedding."
Just because one dress is never enough our bride also wore a lace reception dress from Rosa Clara, with its stunning lace detailing it's the perfect touch of glamour.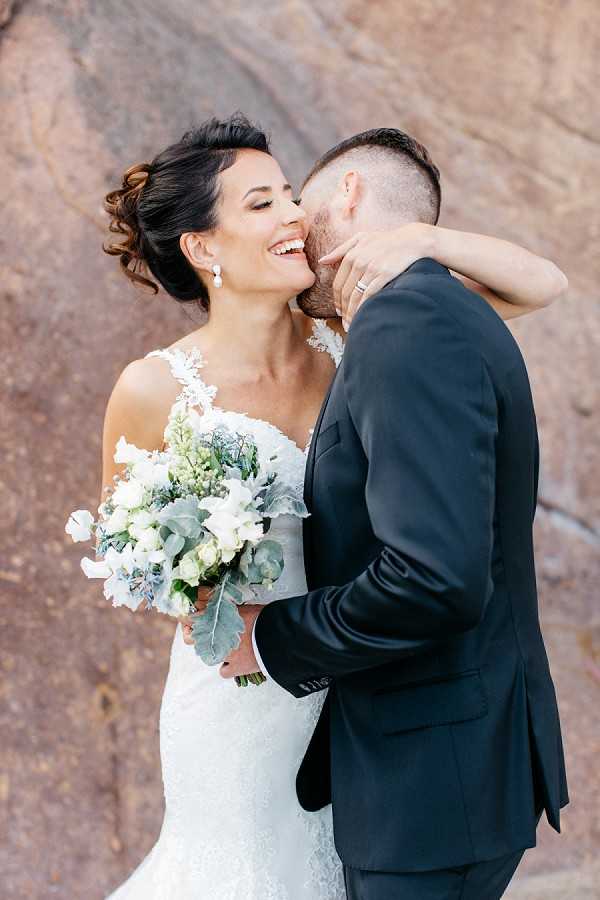 A few timeless jewellery pieces by the Köchert family in Vienna compliment our brides elegant look.
"It's a hidden gem, nature paired with exclusive beach front views became the catalyst for this wedding inspiration shoot."
"The dichotomy of red rocks surrounding the hotel and invigoratingly crisp blue waters of the sea provided the ideal backdrop for our team of enthused vendors to collaborate our efforts – a simple yet elegant wedding design by Vera Lipnik"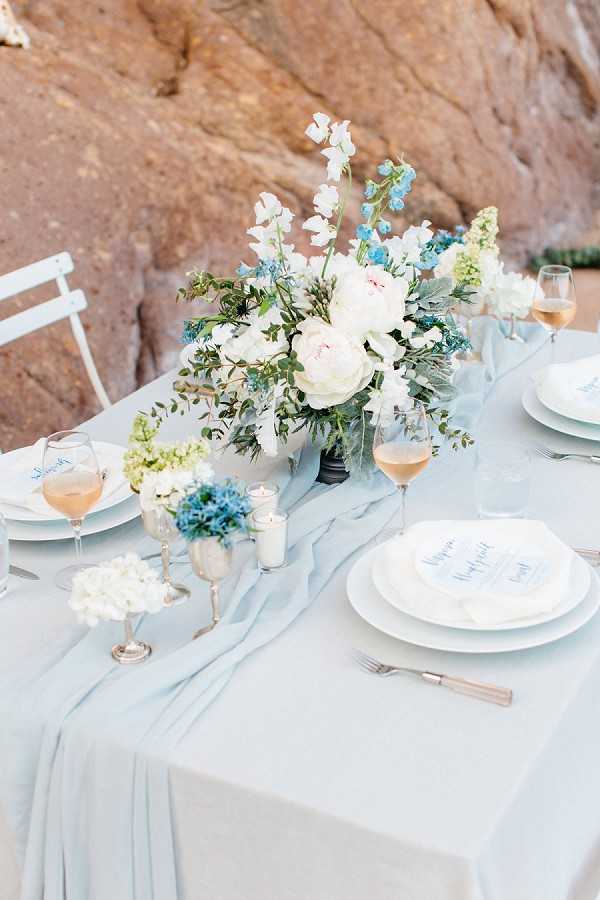 The florist team of Miss Rose created exquisite floral creations from the bridal bouquet to the beautiful table setting, we adore the colour palette and feel it doesn't take anything away from the setting but compliments its surroundings perfectly adding a touch of elegance.
Throughout the shoot is an understated blue and white calligraphy stationary set designed by the very talented Nicnillas Ink.
Dreamy certainly wasn't an understatement!! For even more stunning venue inspiration visit our wedding venues in France selection.
Dreamy Alfresco Côte d'Azur Wedding Inspiration Snapshot
Wedding Vendors
Venue: Tiara Miramar Beach Hotel & Spa Côte d'Azur | Organiser:Edisa Shahini |  Planner: Vera Lipnik | Brides Dress: Anna Kara | Brides Dress: Rosa Clara from Steinecker Wien | Florist: Miss Rose by Perrine | Make Up: Kelly McClain | Photographer: Tony Gigov | Stationery: Nicnillas Ink | Jewelry: A.E. Köchert, Vienna
Save
Save
Save
Save