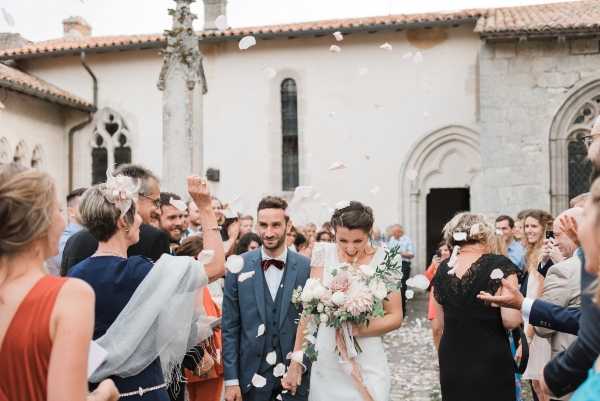 Image by Alyna Photographe from Burgundy wedding at Chateau de Hattonchatel
As part of The Study here at FWS we are discussing how to become a wedding planner with the expertise of Bernadette Chapman from UKAWP…
Have you always dreamed about "how to become a wedding planner" and running your own business?
Perhaps whilst planning your wedding you enjoyed it so much you have decided to make a career change and start a wedding planning business?
But what is it like to be a professional wedding planner, organising multiple weddings for clients? In this blog post leading wedding planner trainer Bernadette Chapman from the UK Alliance of Wedding Planners gives some key advice on how you can launch as an independent wedding planner.
What is the role of a wedding planner?
The key purpose of a wedding planner is to offer support and guidance to couples with their wedding. This could be organising the wedding from start to finish, or simply managing the day itself. If you look back to the struggles with your own wedding, were there certain areas you feel in hindsight a wedding planner could have helped you?
Bridal bouquet image by Authentic Love Photography from Château de Lignan gatsby inspired photo shoot.
Some of the tasks a wedding planner is involved with:
Sourcing the dream venue
Recommending fabulous and trusted wedding suppliers
Creating the wedding design
Negotiating with suppliers to get the best price
Handling paperwork and keeping track of all contracts, budget and supplier payments
Producing the schedule and sending to key suppliers
Project managing the day itself
Photo credits: clockwise from top: Mark Sisley Photography, Melting Pot Pictures, NGS From Meet the experts: Fabienne Slater from Elian Concept Weddings & Events
Anyone that has planned their own wedding will know you have to be organised to ensure every task has been completed prior to your wedding day. Multiply that feeling by 10 or more weddings a year and you will have an idea of how organised you need to be as a wedding planner.
Do you need to be qualified?
The wedding industry is not regulated and as such you do not need any qualifications to launch as a wedding planner. However, to give yourself a greater chance as possible you may wish to enroll in a reputable wedding planning and wedding business course. Ensure you learn from a credible expert who knows the ins and outs of wedding planning. This also gives you extra kudos when displaying the training badge on your website.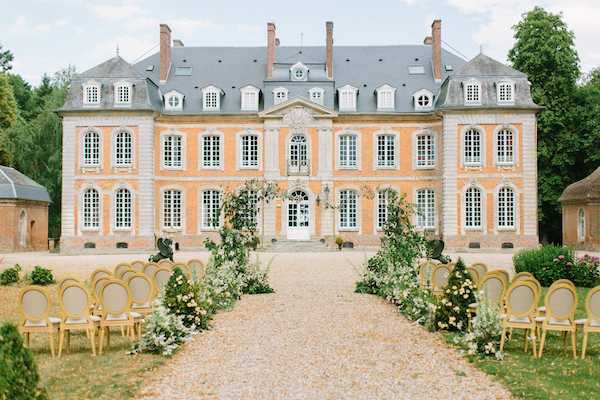 Image by Melanie Sioux from 10 reasons for getting married in France from UK
Initial Steps to get your business launched
1. Identify the type of planner you will be. Logistical, design led, destination?
2. Identify who your ideal client is. Instead of trying to market to every client, you want to market to the ones right for you. This is because wedding planning is a niche sector. So just who are your clients? Spend time getting this right and seek advice from consultants to help you if necessary.
3. Choose your company name. Purchase the domain name and register all social media accounts. You want all of these to have continuity.
4. Start your business legally, so register the name, tell the tax man
5. Hire a designer to create your brand identity for you (logo, fonts, colours)
6. Either build your own website or hire a designer to do this for you. There is no need to spend thousands on your first website. But it does need to reflect you and the clients you are targeting. Ensure you have good quality images
7. Devise your services and appropriate price brackets for each service
8. Have a 1 year and 3 year plan for your business. Know your financial targets and profit margins for each service.
9. Create a marketing strategy for your business and start posting on your blog and social media. Build personal connections with others in the industry by attending networking events and interacting in facebook groups
10. Have business templates in place (onboarding, contracts, invoices)
Image by Fanny Tiara from Top tips for the newly engaged
Market Research
Research into planners in your area. What services do they offer and what prices do they charge? What is their USP? How can YOU be different? How can you stand out from them? How can you pitch your business differently?
Understand Your Profit Margins
Really think about your pricing and take into account any costs, i.e telephone, broadband, travel, stationery & your time. If you are serious about becoming a wedding planner and not approaching this as a hobby then ensure your price reflects your time, experience and knowledge.
Be Confident
A successful wedding planner is confident and knowledgeable. You should never say "I don't know" when asked a question. Remember you are being paid for your experience and knowledge; clients should have faith in you at all times. Your confidence will be one of the deciding factors whether you are hired so the more knowledge you gain the more confident you will become.
Image by Erika Gerdemark from Organising a marquee wedding in France 
Where will you get clients
In most cases, clients will either find you through your website and/or social media. Or it will be a personal recommendation from a supplier or venue. Think about where you can highlight your experience. For example, long term UKAWP member Fabienne – owner of Elian Concept Weddings and Events has been a guest writer for French Wedding Style for many years and has written many articles for us. Clients, therefore, trust her credibility and knowledge.