Hello FWS readers, it's nearly Christmas and that means many more couples are looking to the reason for getting married in France from UK.  So we've invited back resident expert Fabienne – owner of Elian Concept Weddings and Events who is going to share 10 reasons for getting married in France from UK.
The festive season is upon us and as it is one of the most popular times of the year to propose, some of you may find a surprise marriage proposal amongst your Christmas gifts. Or you may have been recently engaged and you are thinking about getting married abroad. Why not France?
A year ago, I shared a hefty list of the A to Z reasons to get married in France and it is worth having a look.
But for those of you short of time in the rush of Christmas gift and food shopping, I have shortlisted the top ten reasons you should consider France to hold your nuptials.
It is a country of plenty: plenty of contrasts, plenty of food and drinks, plenty to see and do, therefore plenty to satisfy the savviest bride and groom to be.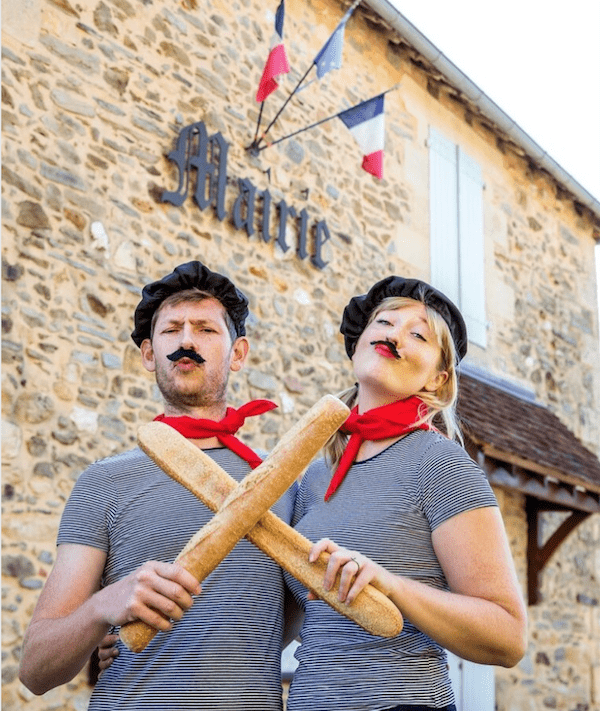 Image:  Lydia Taylor Jones
1- The most diverse locations
France is a big country made of many regions, each with its own style and charm, offering very different sceneries to suit all tastes: from bucolic countryside to beautiful beaches or jaw dropping mountains, quirky villages to picturesque market towns or big cities, sunflowers fields here, vineyards or lavender fields there, a multitude of diverse landscapes and backdrops for a picture perfect wedding. If you need some insights to help you find your ideal location in France, see here.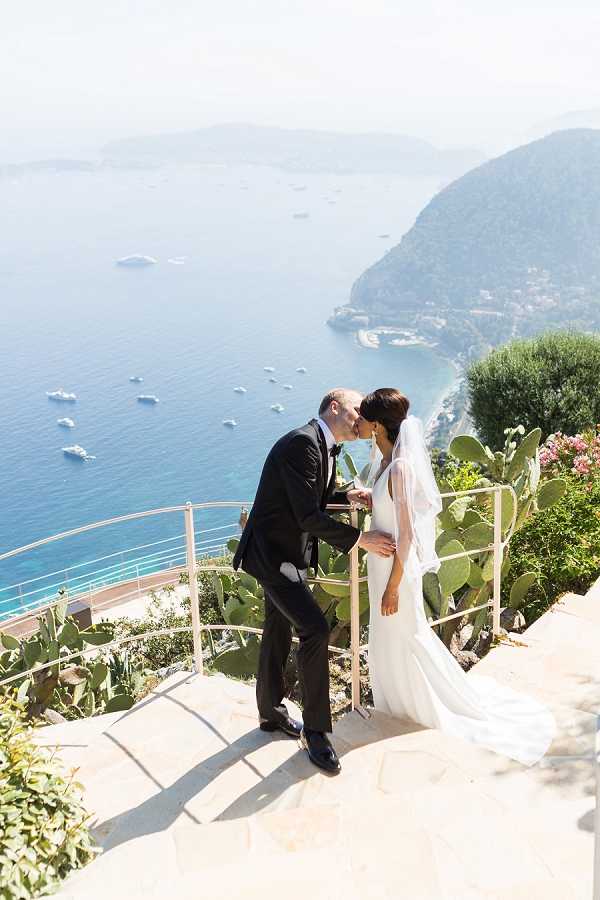 Image: Les Studio Love Story
Image: Magic Flight Studio
2- A wide range of wedding venues
Rich of culture and history, France offers an impressive amount of fantastic wedding venues, from fairy-tale chateaux to private country houses or heritage monuments, even entire villages. Furthermore, luxury villas, large resorts and boutique hotels are in the French portfolio along with dramatic woodlands, parks and gardens for outdoor events. Thus, whether you are looking for a big affair, a more intimate celebration or an elopement, there will be the right venue for you. So much in fact, that doing some homework is highly recommended before you start looking, as you will be spoilt for choice.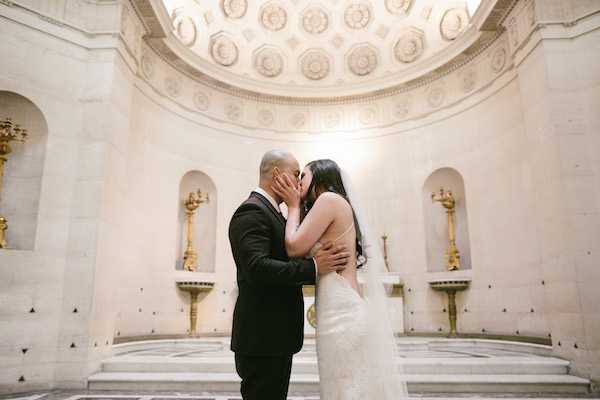 Image: Brant Smith Photography
Image:  Les Studio Love Story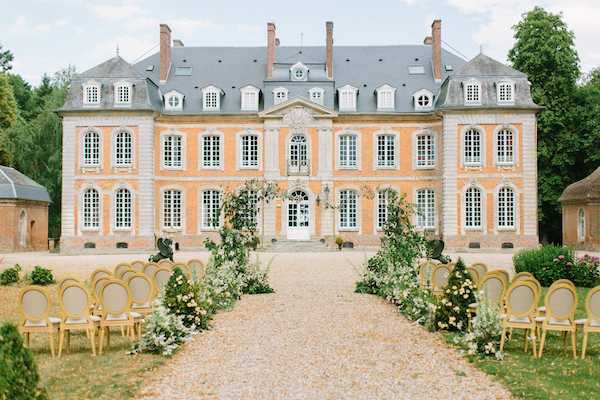 Image:  Chateau de Carsix by Melanie Sioux
3- Culinary excellence and unrivalled drink varieties
France is famous for its food and wines, which are both important aspects of French life. You will never go hungry there, on the contrary! Fine dining, or more rustic style, extensive choices of wines of all types and spirits; whether you select a five-course menu with foie-gras, cheese and the famous croquembouche (traditional French wedding cake), or a more local and seasonal feast, you are assured to please your guest's taste buds. Again with a multitude of regions, come a multitude of different food specialities and wines, and it is worth researching the area you have chosen or let your caterer guides your choices. If they are local, they can create a regional menu or add regional touches, which will make your wedding food extra special.
Image:  Erika Gerdemark
4- Delightful climate and all season wedding options
The weather in France is as varied as the regions and from North to South, West to East, you will experience variation of high and low temperatures and the proportion of sunny versus rainy days will differ greatly, in particular in mid and winter seasons. However, generally, all regions of France enjoy warm and sunny summer months. In the Southern regions of course these days will start earlier in the year and will end later, extending the potential wedding season from Spring to Autumn. Taking advantage of the beautiful mountain resorts or the Mediterranean climate of the French Riviera, means that a winter wedding can be considered as a great alternative to the traditional wedding season -and potentially offering budget savings for the later.
Image: Sarah-Jane Ethan
Image: Air Snap
5-Fantastic settings for outdoor weddings
Indeed one of the biggest attractions of France is the scope for an outdoor wedding. All reasons previously mentioned makes this possible. If you dream of an outdoor wedding, look no further. Ceremony, cocktail party, dinner and even dancing can be organised outside. Not all year round of course, and depending of the regions you may have to compromise a little, but if this is your most cherish desire, there will always be a place or a solution to make it come true.
Image:Wild Connections Photography
Image:Sarah-Jane Ethan
6-Unforgettable guest experience
France is a fantastic place to welcome your guests. It is a favourite holiday destination so being invited to a wedding in France is likely to enchant them. Most will jump at the chance to extend their stay beyond the wedding itself.
The country also offers so many different ideas to entertain your guests in pre or post wedding activities, i.e. cultural visits, wine tasting, river cruise, markets to name but a few. Each region will have its own points of interest to be discovered.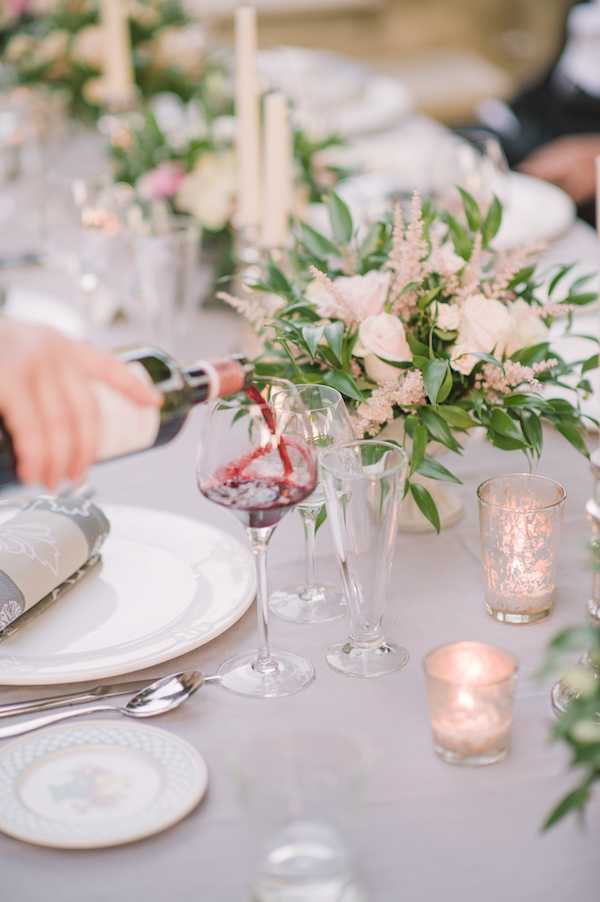 Image: Boheme Moon Photography
7-The country of romance
With Paris, well known as the city of Love and French, rightly or wrongly, the language of love, romance is part of the French culture. Fairy-tale castles, stunning countryside views, or the magical scenery of the mountains in winter inspire the most romantic celebrations. The luxury of a hilltop villa overlooking the sea, the rustic chic atmosphere of a Chateau in the Dordogne, a cosy chalet in the Alps, a private yacht of the River Seine are some of the perfect settings you can envisage to share your love story with family and friends.8- A certain 'Je-ne-sais-quoi' and French wedding traditions
Image: Lydia Taylor Jones
8- A certain 'Je-ne-sais-quoi' and French wedding traditions
What is it that attracts people to France, I must admit I don't know. Is it the elegant atmosphere, the slower pace way of life, a more relaxed approach to problems? It is difficult to define. One thing is certain, though, it will make for a truly special day.
To make it even more unique, you can surprise your guests by including some traditional French wedding customs, such as the Champagne tower or the Croquembouche. As for food and drinks, there are regional traditions, which would add a special touch to your day. For more ideas check my 10 French wedding traditions post.
Image:  Studio Cabrelli
9-English speaking services
As previously stated, France is a sought after holiday destination, and in the most touristic regions, potential wedding suppliers will speak English, if only a little. It is even truer in the most popular wedding locations, i.e. Paris, Provence, and the Dordogne, where you will be able to work with established English speaking vendors. Where it is not the case, or if you find it difficult to deal with French suppliers, there are bilingual wedding planners across the country, which expertise is to organise weddings in France and they will help not only with the language, but anything else in relation to planning a French wedding.
Image:  Boheme Moon Photography
10-It's easy to get married in France
Ok, that is if you are not bothered about getting legally married there. There is a residency requirement in order to do that, so unless one of you is living in France, or has spent at least 40 days before the wedding day, you will have your legal ceremony in your country and a symbolic one in France. It's all the better, because official marriage have to take place at the Mairie (town hall), in a very unattractive room and with a boring ceremony. For creating your own, there is no restriction, any location you wish, any vows you choose to exchange, any décor you envision!
It is also easy to get to France, from anywhere in the world,  to Paris of course, but other major cities have International airports and once there, there are great travel links within the country.
Image: Lydia Taylor Jones
I will conclude this post with my congratulations to all the newly engaged and with more help for those who will chose France for their destination wedding, in my Guide to Getting Married in France
FABIENNE IS OWNER OF ELIAN CONCEPT WEDDINGS AND EVENTS, WHO IS A BI-LINGUAL WEDDING PLANNER AND IS AVAILABLE FOR WEDDINGS THROUGHOUT FRANCE.  FOR MORE INFORMATION VISIT: WWW.ELIANCONCEPTWEDDINGS.COM
Top Photo credit: Les Studio Love Story