Morning lovelies, we hope your week is going great! To get us in the party mood for the coming weekend we have for you a very glamorous Château de Lignan gatsby inspired photo shoot, submitted by FWS Vendor and resident planner Elian Concept Weddings & Events.
Today's shoot was held at Château de Lignan which lies in the heart of Languedoc-Roussillon, a region renowned for its cuisine and historic sites, just a short distance from the Canal du Midi and the vineyards of Saint-Chinian and Faugères.
We do love all things vintage here at French Wedding Style so this gorgeous Gatsby inspired photo shoot was a real treat with its wonderful details that perfectly represent the roaring 20's which inspired Julie of Authentic Love Photography to organise this styled shoot.
"In recent years, 'Gatsby' has become a favourite style for weddings. Julie, photographer at Authentic Love Photography in the South of France is passionate about history and completely in love with the roaring 20's period, which for her evokes in no particular order: Parties, Jazz, Art Deco style, Montmartre, Charleston, Josephine Baker, Cabarets, Mistinguette, Coco Channel and frivolousness."
"For a long time, Julie had this styled shoot in mind and it eventually started to take shape as she met the right partners to make it a reality. With a tip of the hat to Scott Fitzgerald's book she recreated an authentic 1920's ambiance, glamorous, elegant and so 'French chic'. She wanted to revive the wedding that Jay Gatsby could have offered to Daisy Buchanan if she had accepted to marry him."
"The team around Julie was made up of talented and creative wedding vendors as passionate as her for the period. It was obvious for them all that the location of such a wedding should be 'grand' and chic to reflect Gatsby's wealth. The magnificent Château de Lignan near Beziers in the Languedoc region, with its splendid Orangery and outstanding park fitted the bill perfectly.
For even more authenticity, Ambiance Chic Location used beautiful vintage tableware to dress the table: Golden plated China, crystal glasses, silver cutlery and Art Deco vases. The decoration would have been tasteful, dreamlike and elegant with no ostentation and it's with most talent that Gisele from Couturiere de la Fleur had chosen soft, pastel shades to create a romantic and graceful bouquet for the bride with anemones, roses and eucalyptus. The ceremony area was defined by a glorious arch of flowers embellished with diamante garlands and two superb Medicis vases."
"Of course the wedding gown is the quintessence of glamour and elegance. Carefully selected by Blanc Poudré, Vega from Rosa Clara is a fabulously flattering beaded silk tulle dress, perfectly suited for the theme. Accessorised with pretty lace gloves and a Tiffany inspired diadem similar to the one worn by Daisy in Baz Luhrman's movie."
"Effortlessly in tune with his bride, the groom wears a tuxedo dinner suit and black bow tie. Sandra acting as the celebrant, looks like she has come straight out of a 1920's period picture, with her long blush pink dress, finger waves short hair and jewellery. To further enhance the scene, guests are dressed with Charleston style outfits and dazzling vintage accessories."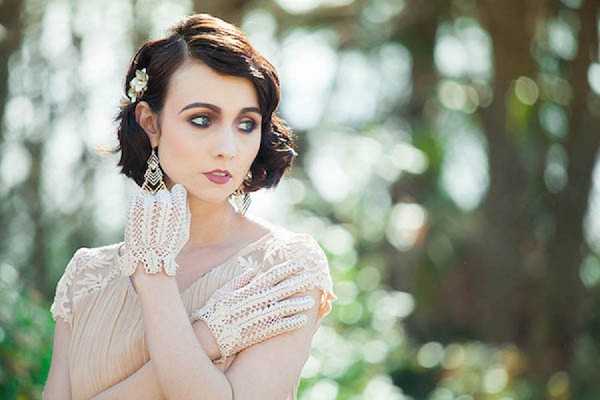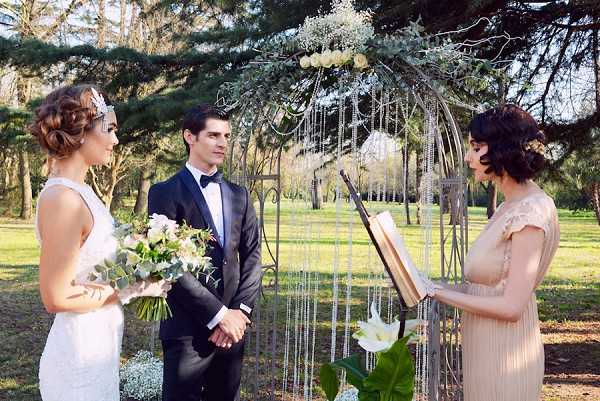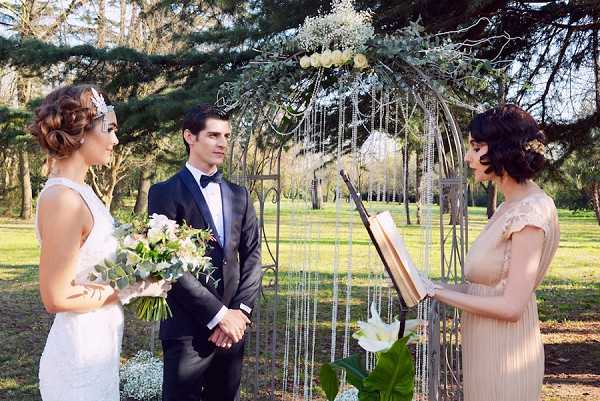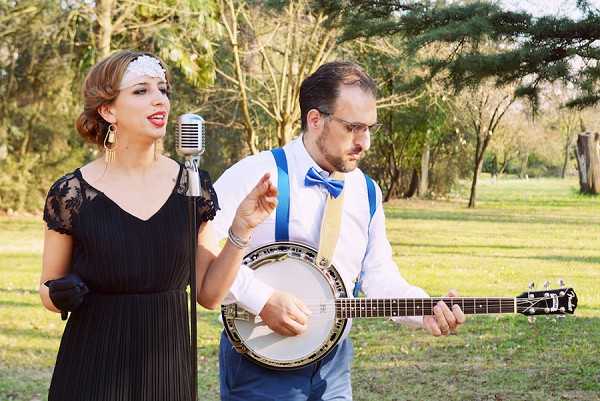 "The stationery style was purposely very graphic, with its geometrical shapes softened by pastel tones. Often, 'Gatsby' inspired style displays black and gold colours, but Frederique from Les Petits Papiers du Bonheur worked on a subtler, yet sophisticated Art-Deco shades, pale pink and mint green with only touches of gold here and there."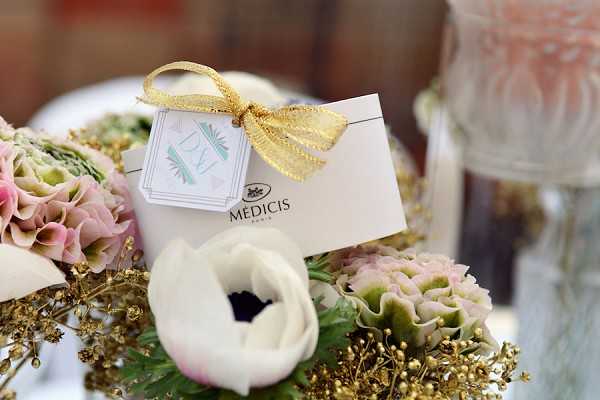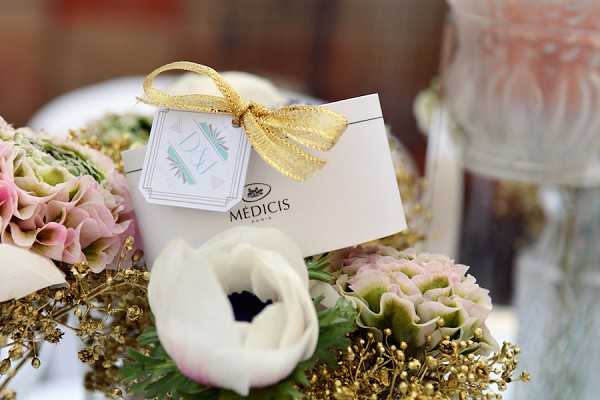 "Another must-have to illustrate The Great Gatsby era's festive taste: A sweet table is tempting the guests with desserts that could have been served at the time, a delicious strawberry wedding cake, adorned with ranunculus, anemones and hellebores, a beautiful sculpture made of vanilla madeleines, passion fruit cupcakes, coffee and speculoo macarons, rose flavoured meringues and dragées."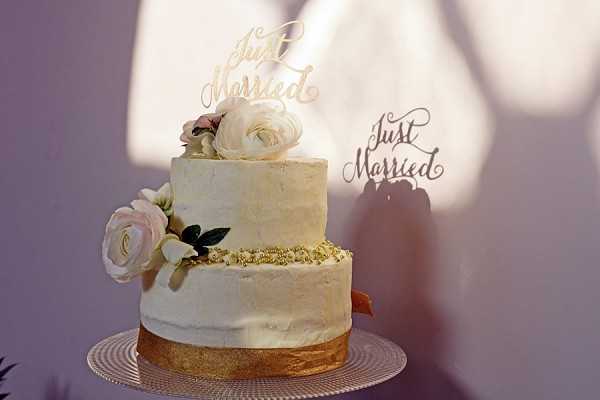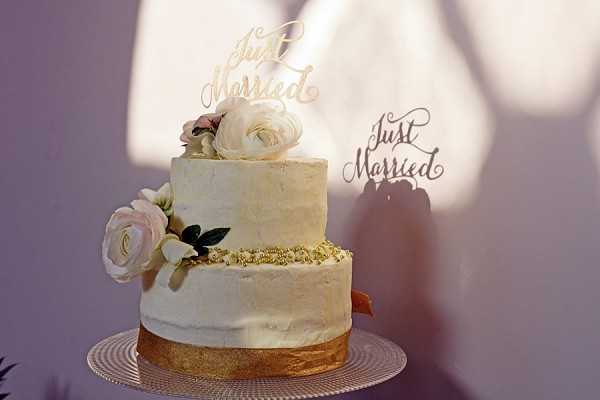 "Julie's attention to detail went as far as choosing dishes and cocktails from the period to compose the menu and fill the 'Prohibition' bar. A special mention goes to 'Absinthe', also known as the green fairy. It was a highly alcoholic drink trendy amongst artists in the late 19th and early 20th century, with a reputation of being dangerously addictive and psychoactive."
"No wedding is complete without Champagne and especially in the roaring 1920's. For this reason, Joanna from Champ-Factory designed a fantastic Champagne bar for the shoot. A toast from the wedded couple and the party can start! The 'Prohibition' bar was an interesting reference offering typical cocktails from the period, such as the French 75, the Sidecar, gin and absinthe amongst others."
"The bright-yellow Duesenberg driven by Gatsby plays a key role in Fitzgerald's novel. Here a green convertible Morgan Tourer makes an appropriate substitute."
Haven't had enough of the glamour? Then check out this fabulous destination wedding in Burgundy full of old world elegance and style.
Chateau de Lignan Gatsby Inspired Photo Shoot Snapshot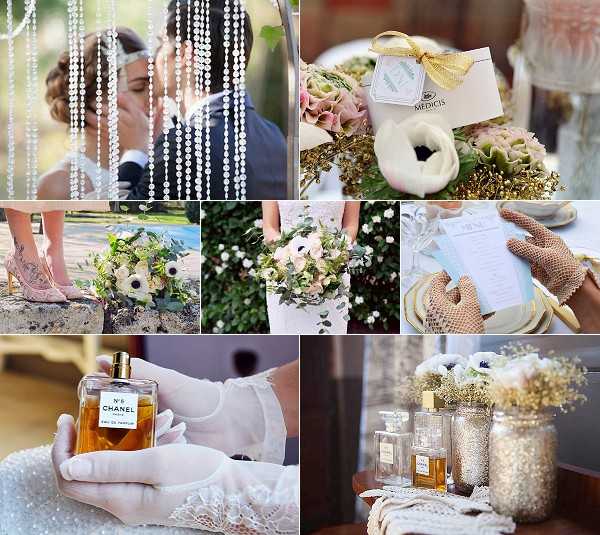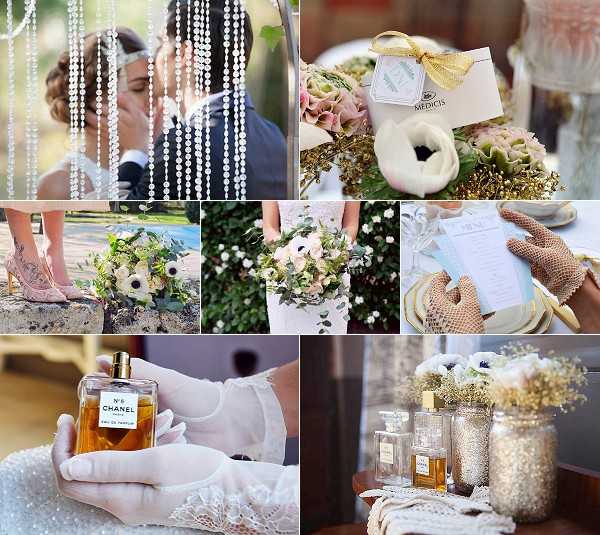 Wedding Vendors
Venue: Château de Lignan | Photography and creative design: Authentic Love Photography by Julie Derache | Second shooter: Jaroslaw (Colibri Studio) | Floral design: Couturiere de la Fleur | Decoration: Ambiance Chic Location | Bridal dress: Blanc Poudré – Vega by Rosa Clara | Groom and singer suits: Maestro | Charleston dresses: Chic & Cheap Concept Store | Make up: Teva Quesada | Hair: Au Boudoir | Wedding rings: Antipodes | Shoes: Blanc Poudré et Maestro | Cakes: Clara Jung | Favours (dragées): Le Palais des Dragées | Stationery: Les Petits Papiers du Bonheur | Champagne: Champ Factory | Wedding Planner: Mariella | Chair covers: DAD 30 | Musicians: Alice & Lo | Videography: Ce jour unique | Classic car: Roland Polge | Editorial advisor: Fabienne Slater from Elian Concept Weddings & Events
Save
Save
Save
Save
Save
Save
Save
Save