I feel like more a fabulous female version of Lloyd Grossman when I do wedding venue in France, I love looking behind the exterior and finding out more about these beautiful venues, their history and what they can offer you for your wedding day.
Today's wedding venue Chateau de la Cazine certainly doesn't disappoint!  The Chateau's tag line is "you don't need a royal budget to be a princess for the day" and it certainly isn't difficult to see how you could feel like a princess Chateau Cazine.
Nestled into the outskirts of the picturesque town of La Souterraine in South West France, the Chateau is stepped in romance originally being constructed in the late 1800's as a lavish wedding gift from the owner to his wife. The surrounding area of La Creuse is known locally as "The Land of a Thousand Lakes".
French Wedding Style Blog – Photography © Chateau de la Cazine
Today the style of the Château has been splendidly finished by the team of designers who have managed to conserve the original spirit of the building.  From room colours to furnishing, the Chateau is every bit the dream wedding castle complimented with modern facilities and accessories to give a unique and sophisticated appearance.
In the heart of the Limousin countryside, the room offer a sumptuous panoramic views over the estate, arboretum and rolling landscape.  The surrounding lakes and arboretum are a beautiful backdrop of ever changing colours throughout the seasons, and Chateau de la Cazine is a magnificent wedding venue throughout the year. Set in the extensive grounds, the estate also plays home to a historically rich 16th century turreted chateau.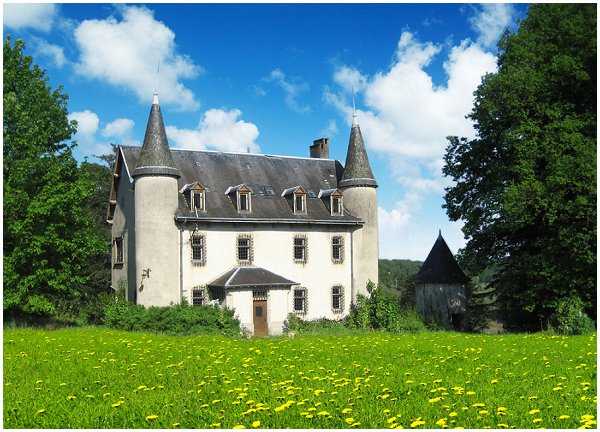 With elegance, style and luxury in abundance at Chateau de la Cazine, the Chateau can also pride itself on its cuisine, having recently been included in the Michelin dining guide. The on site Michelin rated Head Chef has compiled an indulgent selection of menus for you to choose from for your wedding meal.  Prepared  to an exacting standard using the freshest local, seasonal produce and exquisitely presented.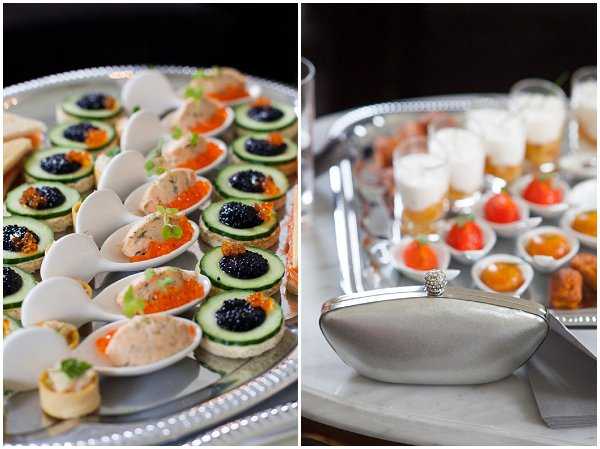 The local produce even extends to their very own Chateau de la Cazine signature champagne  Cuvée de la Cazine, that can be served to your guests following the ceremony either inside the magnificent Chateau or on the terrace or main lawn enjoying the views.
The experienced staff at Chateau de la Cazine are dedicated to providing you with your dream wedding and wedding cake, so whether you are looking for a magnificent French croquembouche wedding cake, traditional British/US cake or a wedding cake of cheese tower, the Chateau can accommodate your wishes.
Whether you are looking for delicately perfumed seasonal bouquets or extravagant, more weighty blooms, your floral choices are unique to you. Chateau de la Cazine work closely with you and a local, well reputed florist who is able to supply a range of beautiful blooms tailored to your individual taste and style.
A bridal bouquet, 3 bridesmaid's bouquets and 6 buttonholes are included as part of your wedding package, as are an abundance of floral displays which will flow throughout the Château, providing beautiful table centerpieces and striking decoration for your wedding ceremony.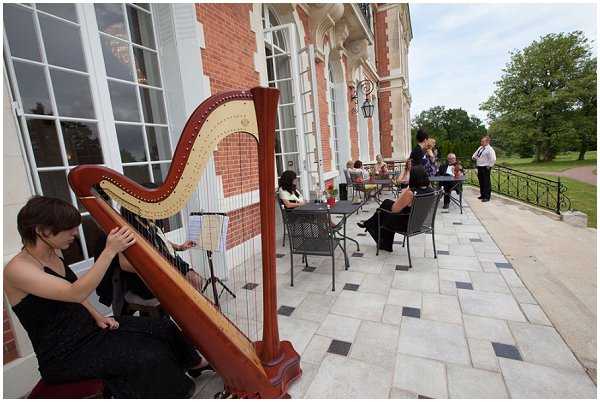 If you are falling in love with the South West of France wedding venue, the wedding package includes:
Exclusive use of the château for an entire weekend
Michelin rated dining
Six course wedding menu
Everything included in the wedding package (luxury accommodation for up to 37, honeymoon suite, fine dining, ceremony, flowers, toasting champagne
100 guests – 19,000 euros for full wedding package
If Chateau de la Cazine is on your shortlist of wedding venues in France, find out more on http://chateaudelacazine.fr/en/weddings.php