The rise in popularity of period dramas such as Downtown Abbey and Boardwalk Empire are being translated into wedding dress inspiration as seen on the runways of New York Bridal Market.  However, if you have haven't got the budget for an  Ivory silk and tulle dress by Inga Nataya Couture, then consider vintage and era pieces that can create the same sense of period style.
As the name suggests one such online shop that is full of beautiful era inspired pieces is Wardrobe Shop including a range of  authentic recreations of  Empire Style Dresses from the 1920's, 30's and 40's by California based designer Nataya.
Nataya's pieces carry a delicious blend of Belle Epoque, Baroque and oriental elements. From Anne Hathaway to Katie Holmes, some of the world's most distinguished women have shined in Nataya outfits. Dressed in sophisticated details yet light, feminine, and translucent, Nataya's creations are flared with artsy, bohemian comfort. Her sensual signature lies on timeless looks of wearable art and combines the latest trend of coloured wedding dresses.
French Wedding Style Blog – Photography © – Wardrobe Shop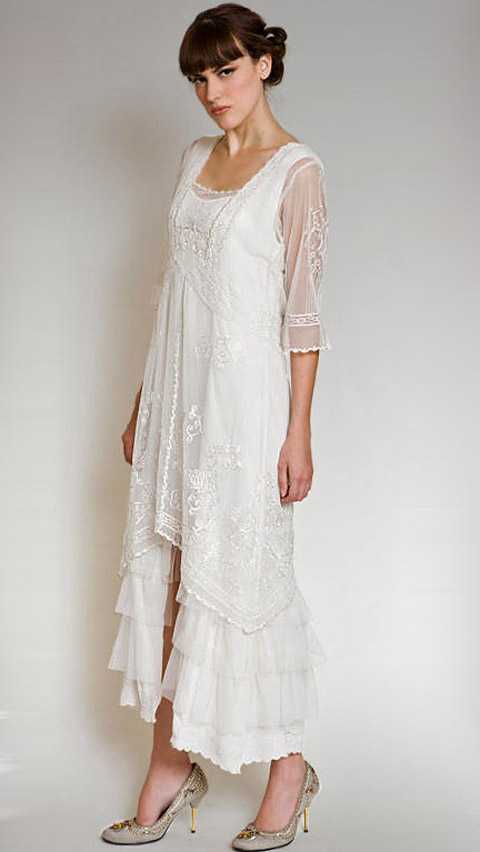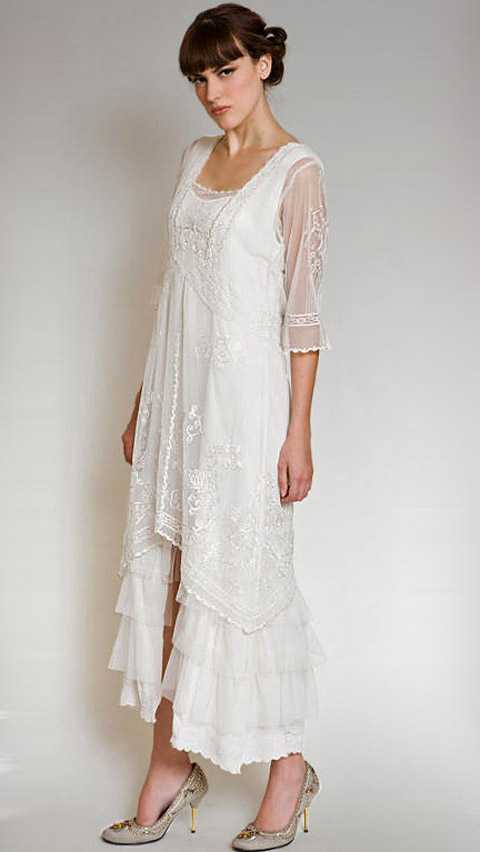 Gorgeous Vintage Titanic Tea Party Dress in Ivory by Nataya . This one is a different version of "original" Titanic dress made up of multiple layers. Featuring a 1920's and 1930's era of romance.
The new victorian style empire dress with ½ sheer sleeves and ties in the back. With plentiful 1920s and 1930 soutache embroidery, victorian lace throughout with layers upon layers over a cotton slip and a satin bottom. It is the quintessintial bride to be dress and is available in ivory.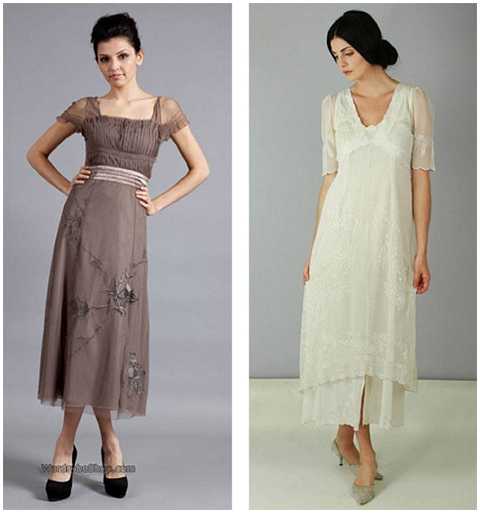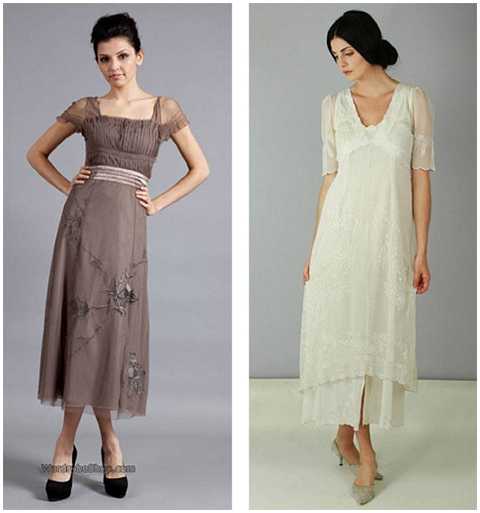 In addition to the ivory version of the new victorian style empire dress on the right, one of the newest Nataya's styles is the Ash Pleated Fairy Nataya Tulle Dress left.  With a gethered bust line and embroided skirt this would be a wonderful bridesmaid dress for a rustic period styled wedding.
If you are looking for a non white or ivory wedding dress, the pearl tea wedding dress has a soft and feminine style with sheath overlay that is just calling out for a parasol to complete the outfit.
If you have a bohemian/ rustic wedding style in mind the Nataya Ivory Dress has a fitted sweetheart spagetti strap neckline, fitted to excentuate the waiste and then drapping fabric to complete the boho wedding dress look.
Wardrobe has a vast array of period/ era and vintage recreations and affordable prices so be sure to visit their website Wardrobe Shop
Have fun laptop shopping