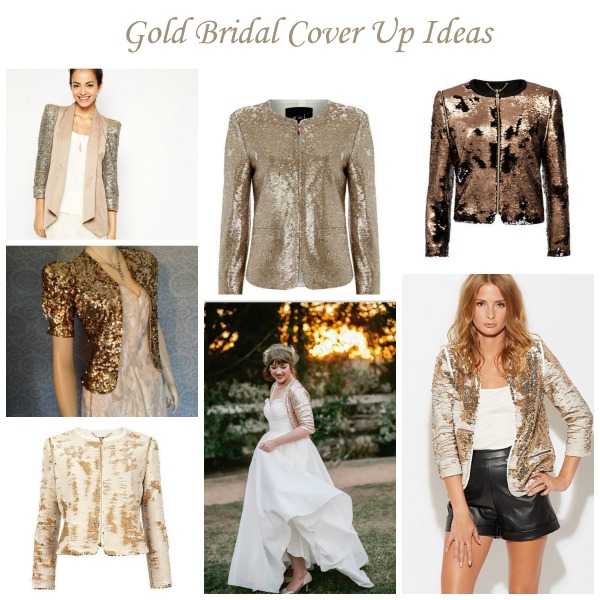 No matter what bridal style you are considering for your big day, as it gets a little colder having an option to cover up is essential.  There are many cover up options available on the market, but today I am going to look at the sparkly, gold and fabulous cover ups for that bride who wants to shine!
There are a number of options available online, but be sure to check out your local thrift store, charity shop and vintage fayre for one off hidden gems.
My selection of gold bridal cover up today fits a variety of budgets:
The Traffic People Blazer at ASOS is perfect to just add a little bit of glitz to your bridal ensemble.  With nude body panels it adds just a hint of glam and would also be fabulous post wedding over jeans!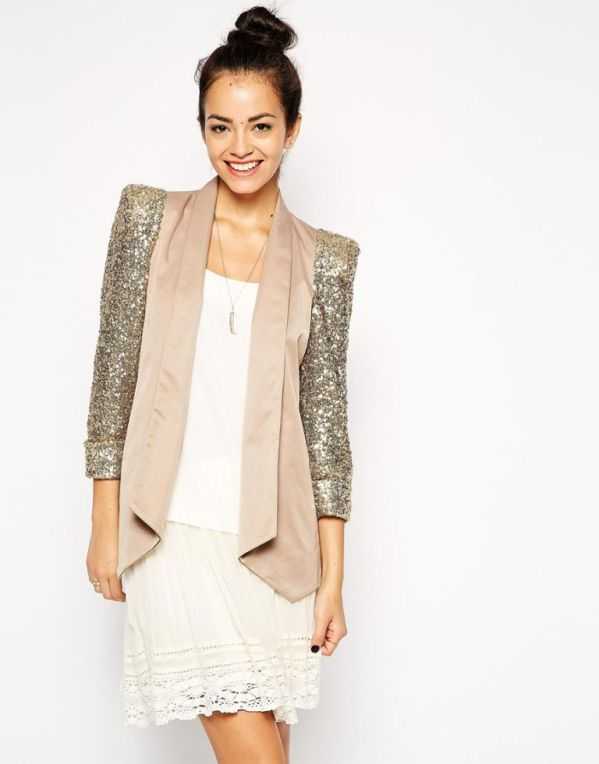 The UK reality TV star turned fashion designer Millie Mackintosh has recently launched her own clothing label and her gold sequin jacket will definitely add that wow factor to your bridal outfit.
Next up is the first of two Ted Baker Jackets.  This Ted Baker one is my favourite with a Rock Chick edge that would go perfectly over a Rime Arodaky wedding dress.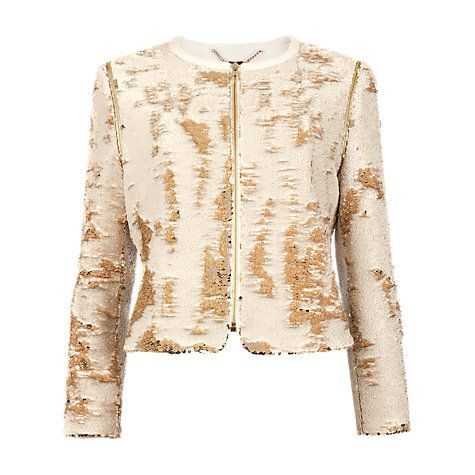 The next all over sequin jacket from Oui has a Channel -esqe quality about it that is the ultimate in bridal luxury at a good price.
The second Teb Baker jacket might be more bronze than gold, but if you are wearing black on your wedding day, this would be an amazing accessory!
And some of the very best Etsy finds:
Starting off with a 1930's sequined bolero jacket that is French from Unforgettable Vintage. I particularly love how this nips in at the  and would be perfect over a fitted dress.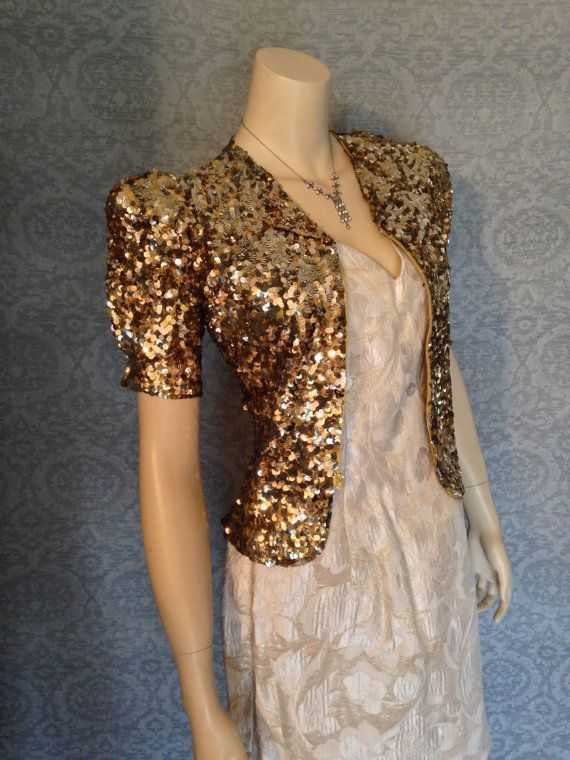 This cropped bridal gold bolero via Etsy is a great price and just adds a little gold style to your dress.  It is in a light champagne colour so will match ivory and pure white wedding dresses.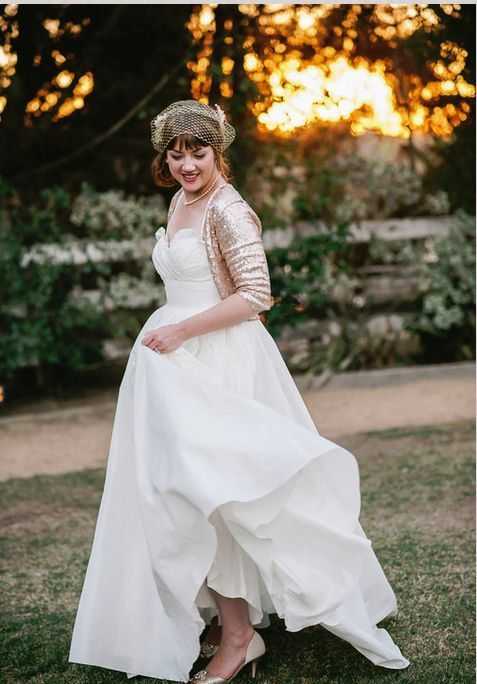 You can find the links for all of the items by clicking the picture of finding the link in the paragraph.
Happy Shopping!