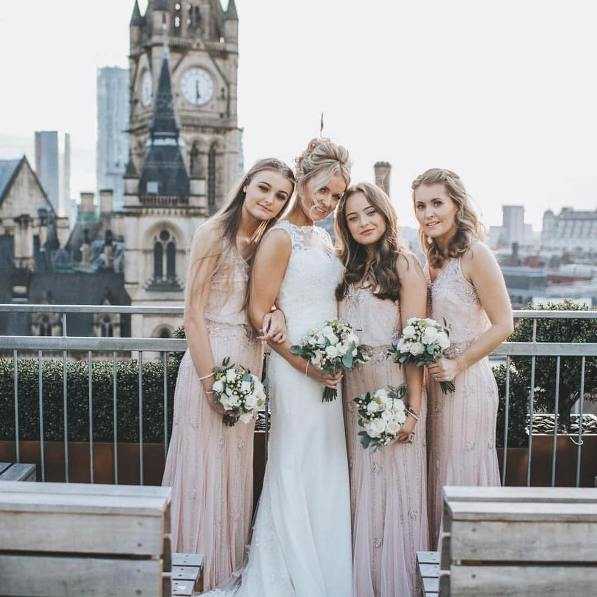 You have been named a bride and then the hunt has begun to find the perfect bridesmaid dresses. You have been given the colour theme by the bride and now it is down to you to find the perfect dress. There are so many options that SilkFred are here to help you do exactly that, and over to SilkFred….
We have some beautiful bridesmaids dresses that are sure to aid you in your search for the perfect dress.
Picking a bridesmaid dress for a wedding is never easy. In years past it was traditionally the bride's job to choose. However, there has been increased popularity in brides allowing their bridesmaids to choose their own dresses based around a chosen colour.
This is ideal for the bridesmaid as there is much more choice on the market, with stunning dresses being sold in multiple different colours. If you are looking for the perfect blush coloured bridesmaids dress, then you are spoilt for choice, as this colour has become very popular in recent months. One of the stand out dresses in this colour is the Angela Blush One Shoulder Maxi Dress. This figure-hugging dress is perfect for the main wedding as well as the reception.
To make this dress stand out, pair with bold earrings and simple makeup – let the dress be the centre of attention. This neutral tone works perfectly for both  winter and summer weddings, making it the perfect all-round bridesmaids dress.
Another blush coloured bridesmaid dress that is perfect for any wedding is the Alexis Blush Multi Way Bridesmaid dress. This versatile design can be worn either over the shoulder, with small sleeves or even as a halter neck design. It can also be adjusted between the wedding and the reception to give the illusion of having more than one dress for the event. This is the perfect choice for a bridesmaid as the neutral tone lends itself well to a wide range of accessories and makeup looks.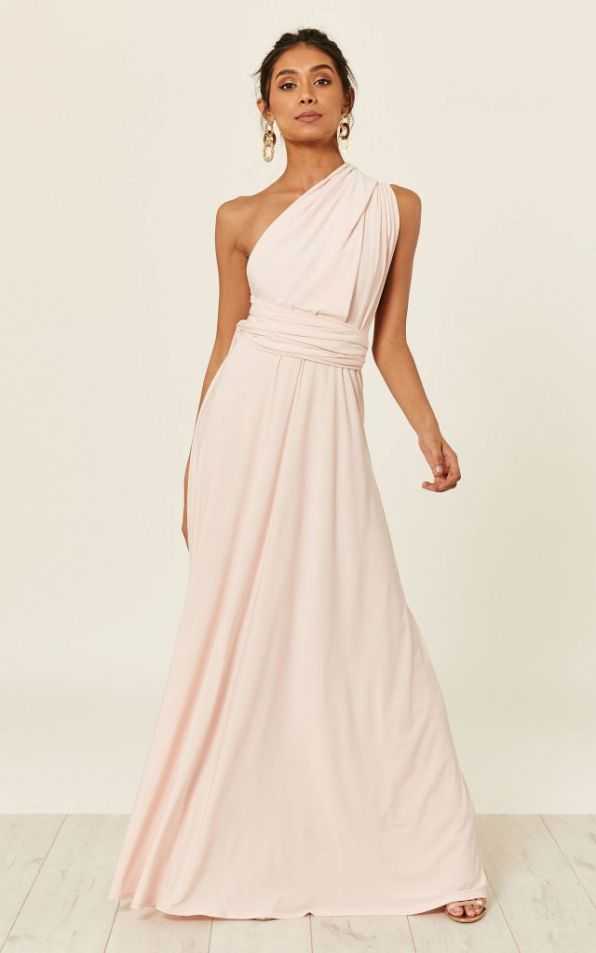 This versatile design allows you to fit your accessories to the colour of the bouquet or other details that the bride has chosen. This colour will also blend in nicely, allowing you to accompany the bride down the aisle without taking attention away from her.
The final dress that is perfect for a bridesmaid is the Keeva Maxi Bridesmaid Dress in the colour nude. This stunning dress not only provides a flattering silhouette, but the embellished fabric creates an eye-catching overall look. The strappy design and flowy material are perfect for a location wedding or  a wedding in the height of summer.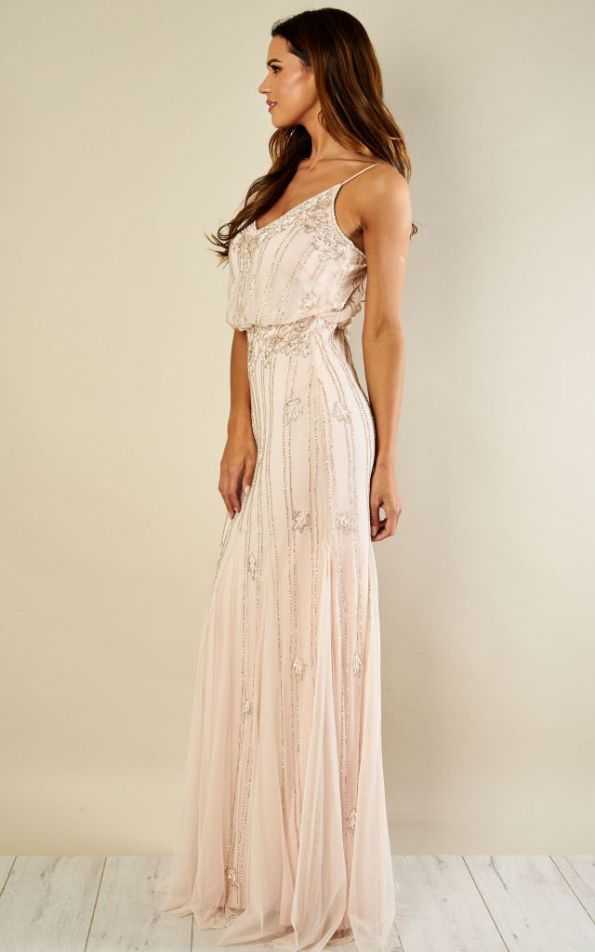 Whatever the colour theme is that you're sticking to, you can be sure to find a number of dresses on the market that will flatter your body type perfectly, allowing you to feel confident and comfortable all day long.
This post was written by an affiliate of Frenchweddingstyle