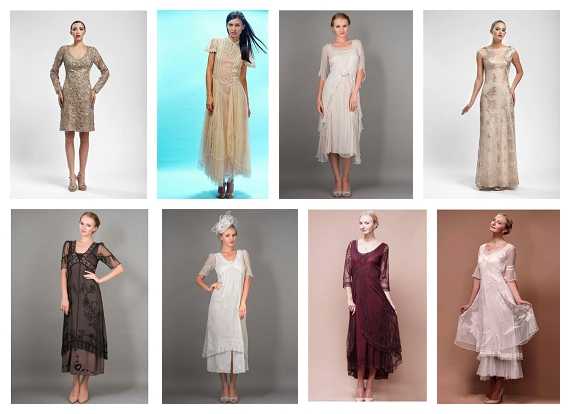 With the return of Downton Abbey back on our screens, what better reason is there to take the opportunity to look at the trend of vintage style wedding dresses for your big day.  Vintage style weddings are now more a fashion than a trend and certainly one that you can still see on the runways at New York Bridal Market and others around the world.
And what better day to indulge in a spot of retail therapy that a Saturday, so I am going to be looking at some of my favourite vintage style wedding dress trends.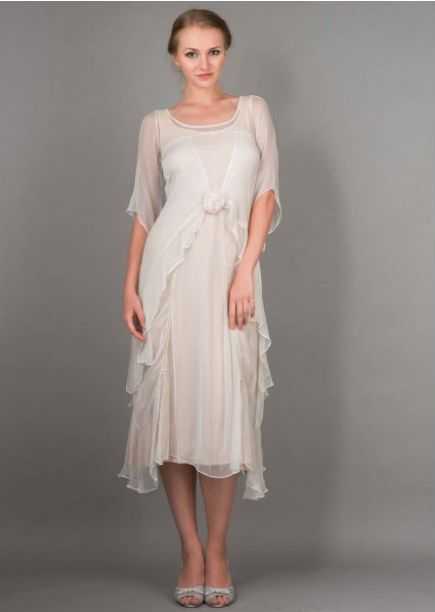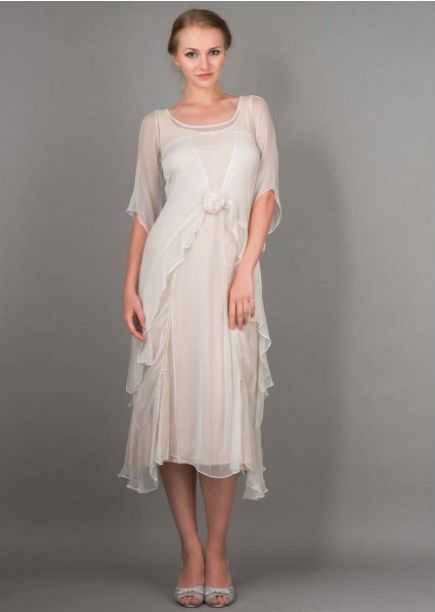 Great Gatsby is a wonderful trend to look to for inspiration when it comes to your wedding dress and the Great Gatsby dress by Nataya offers an etherial airy look.   It's not only comfortable, but also adjusts beautifully to any body shape. The Dress is comprised of a supple chiffon upper and cotton voil underdress. The off-center rose brings this beauty life and the corset back removes the need for a tailor.
$229.00 BUY NOW
Oh I love the Titanic story as it set sail from my home town.   So what better inspiration for a vintage style wedding day.  Introducing New Vintage Titanic Tea Party Dress in Ivory by Nataya, a  new addition to the Nataya line of dresses well deserving of the Titanic name. Still boasting a beautiful Victorian style with an empire waist and 1/2 length sheer sleeves. The beautiful 1920s and 1930 soutache embroidery is bountiful, and you will find victorian lace throughout throughout the multiple layers of the dress. All the beauty…
$208.00 BUY NOW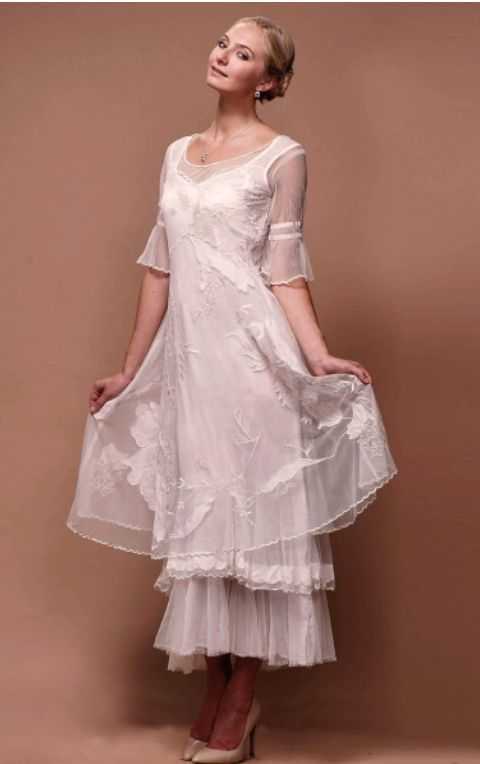 Continuing on with my Titanic theme is the Titanic Tiered Vintage Wedding Dress in Ivory by Nataya.  This is for a true period yet classic bridal look.  The ankle length dress with its tulle layers and sleeves is a flirty 1920s style wedding dress which features an exquisitely embroidered tulle net overlay and empire waist to flatter your figure.
$299.00 BUY NOW
Changing era completely now as we head into the Edwardian period.  Whilst the picture above could be on a better background, I am loving the delicate lace Edwardian Victoria Wedding Dress in Butter by Nataya.   With a soft butter tulle overlay a precious peach bodice, the asymmetrical hemline and keyhole neckline are truly heavenly. This ankle length maxi dress is perfect as an Edwardian style wedding dress or any occasion that calls for a 1920s classic piece.
$1350.00 BUY NOW
And what about those ladies who don't want a traditional white period wedding dress, but something a little more unusual.
Chic and elegant what is not to love about  Beaded Soutache Long Sleeve Sheath Dress in Beige by Sue Wong.  It is all glamor and whether for a wedding, reception dress or as a guest, all eyes will be on you when you put on this alluring dress with its glistening embroidery, full length sleeves and delightful V-neck.
$199.00 BUY NOW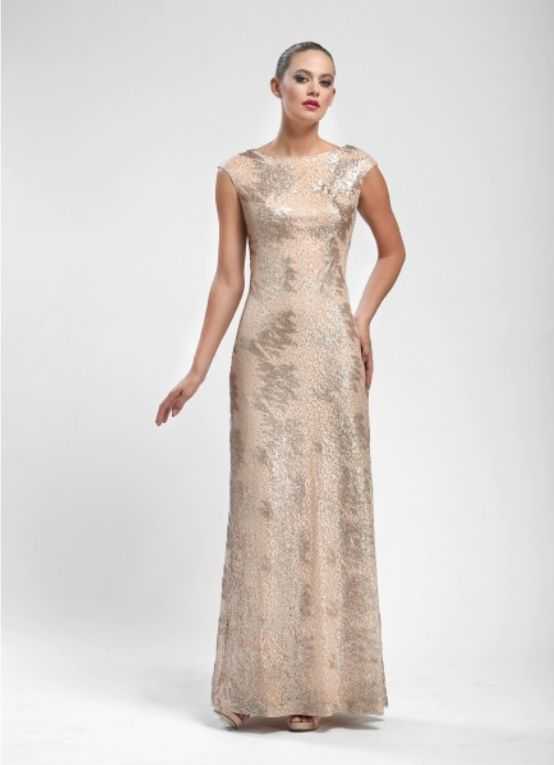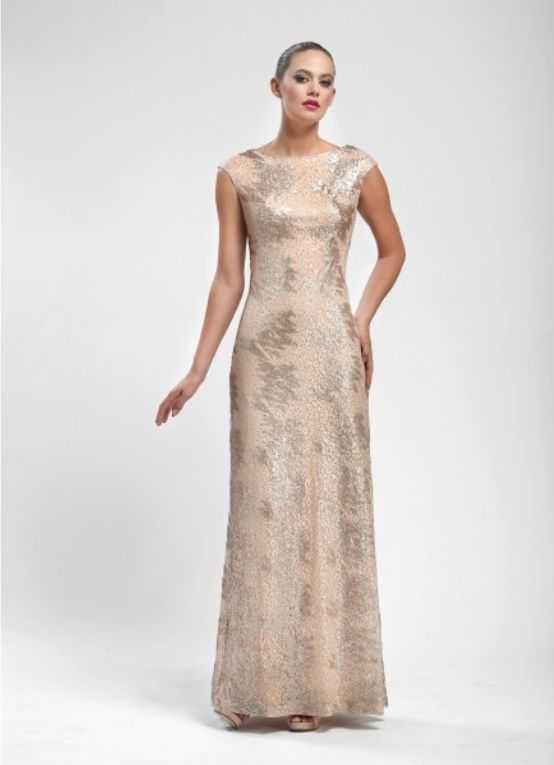 This next dress is perfect for attending a French Riviera wedding as a guest or even for the pre wedding rehearsal meal. The Metallic Lace Overlay Ball Gown in Blush by Sue Wong, is floor-length Metallic Lace Overlay Ball Gown. It is a shimmering, detailed work of art composed of lace overlay and satin. With cap sleeves and a portrait neckline, you will be the center of attention in this exceptional gown.
$199.00 BUY NOW
Wedding Guests
If you are the mother of the bride I am swooning at this wonderful Black/ Coco version of the New Vintage Titanic Tea Party Dress.  It is perfect for the chicest of wedding to a garden celebration.
$208.00 BUY NOW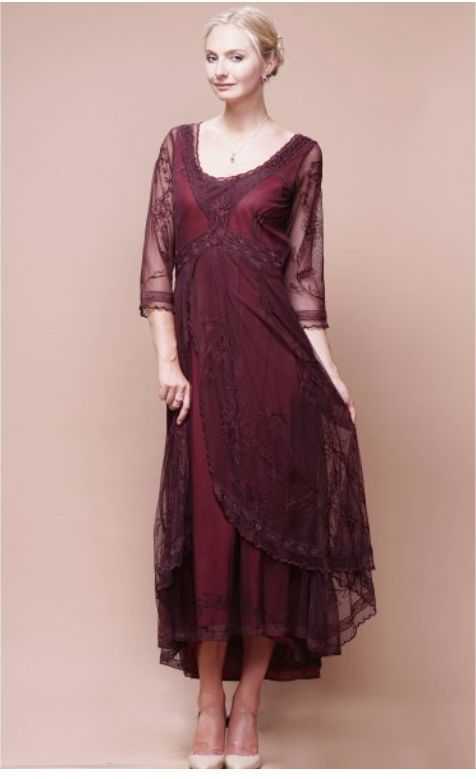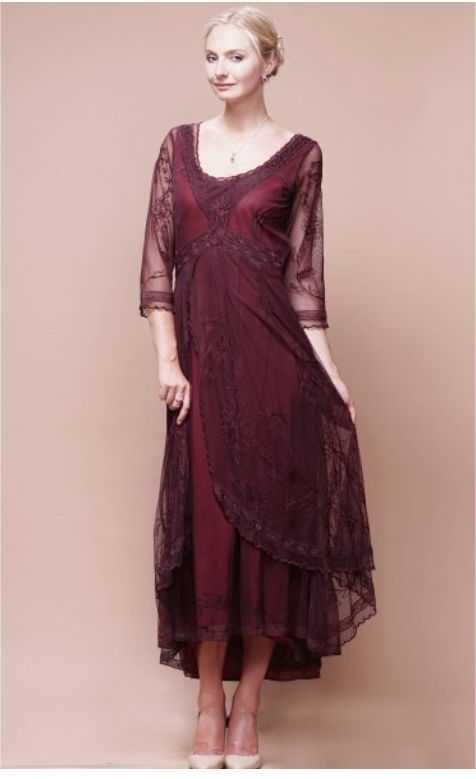 As fall is fast approaching, how perfect is this ruby red Downton Abbey Tea Party Gown, you will be wowing the guests at your daughters wedding in this one.
$252.00 BUY NOW