Happy Thursday lovelies, on the blog today we are whisking you away to the iconic city of lights for a third year wedding anniversary in Paris where today's couple Shelby and Erik decided to celebrate their love with an epic twenty eight day European trip.
Their trip brought them to the utterly romantic city of Paris where they chose Alicia Yarrish Photography to take them on a little Parisian photographic tour to help them record the memories of their third wedding anniversary together. Their photo shoot took them to the Louvre and of course the Eiffel Tower where Alicia Yarrish Photography expertly took advantage of Shelby's dance experience to capture some beautiful individual couple portraits as you will see below.
We shall now hand things over to Alicia who will be walking us through this wedding anniversary in Paris…
"On their 28 day Europe trip, Shelby, and Erik knew they wanted photographs at a place synonymous with romance and elegance – Paris. We primarily shot at the Louvre, but of course, had to head to the Eiffel Tower."
"Shelby is a photographers daughter and knows the value of photography. Erik says he "married into photography sessions". These two were such a joy to get to know and photograph! Shelby was also a dancer growing up and it shows. Her effortless poses and awareness of the lines of her body exemplify Paris and its architecture."
"Shelby and Erik celebrated their 3rd wedding anniversary in a big way – a 28 day Europe trip with major stops such as London, Paris, Berlin, Prague, Florence, Barcelona, and more! Their goal during their extended trip? Live like locals and really experience the cultures they were visiting. With only a few short days in each city they knew this would be a difficult, but worthwhile task."
"In one of Shelby's very first emails to me she said hiring a photographer was the most touristy thing she could convince Erik to do while in Europe. I was incredibly happy to let her know that 'tourist' is exactly the opposite of what I'm all about for my couples."
"Fast forward to their anniversary experience date. We had planned the perfect locations for their relationship and trip – the Louvre and the Eiffel Tower. Both of these locations fit so well for Shelby and Erik."
"Shelby grew up a dancer and now has a pilates studio all the while holding a great interest and degree in fashion. Erik is passionate about teaching and loves history. Between Shelby knowing her lines and angles from her dance and pilates background, and Erik loving the architecture and history the two locations were the perfect match."
"On their session day, they could not have had a less touristy experience. The Paris weather had other plans and didn't show it's normal sunny Summer self. Paris weather is unpredictable and seriously, the city is stunning in the rain. It was perfectly authentic and the photographs reflect just that. Hours later, a few unexpected stops, two beautiful locations, and a whole lot of laughs and exchanged stories later Shelby and Erik not only have beautiful photographs but memories I know we will all be smiling on years from now."
"Happy 3rd anniversary Shelby and Erik! Thank you for the honour of celebrating with you!"
For even more inspiration for your wedding anniversary in Paris check out this chic Parisian anniversary session courtesy of Marie Film Photographer.
Third Year Wedding Anniversary in Paris Snapshot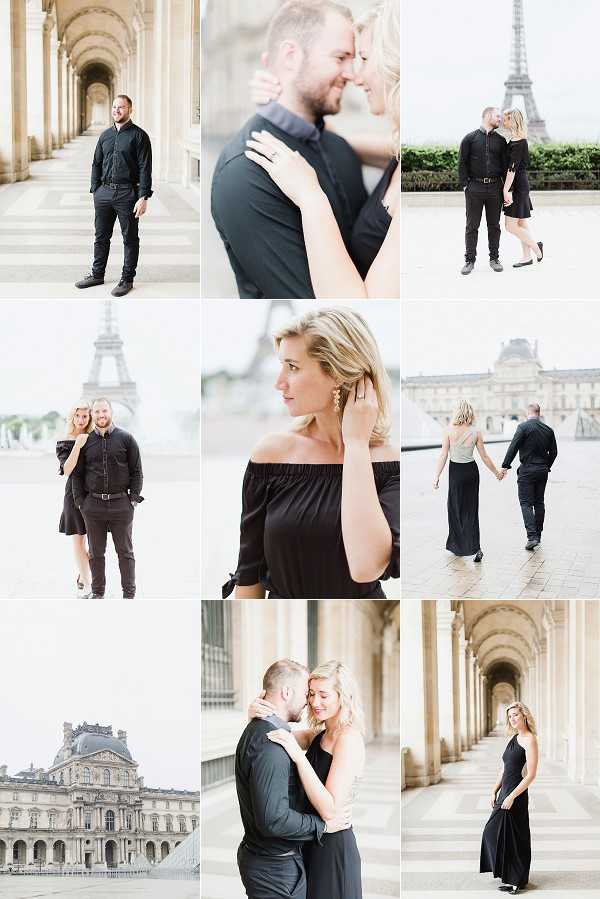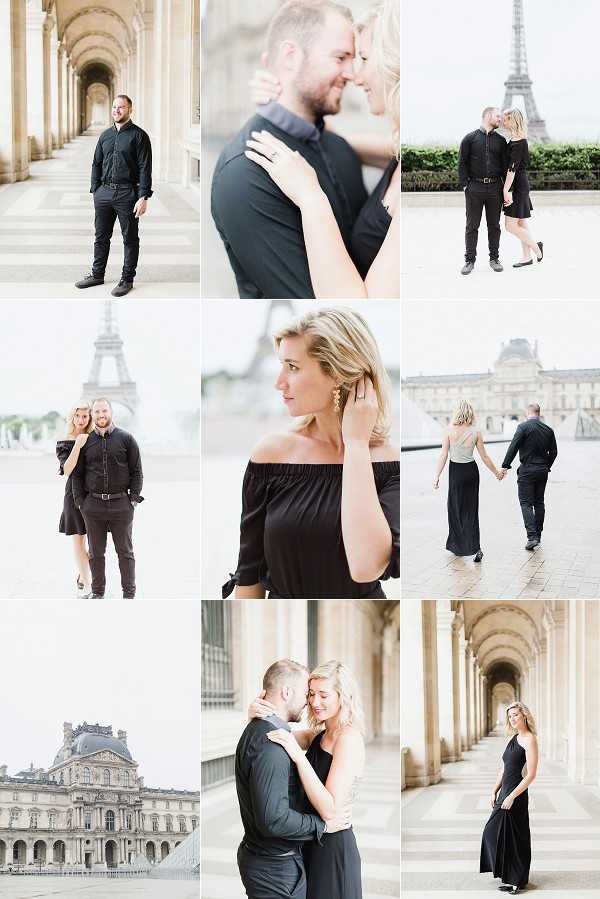 Wedding Vendors
Photographer: Alicia Yarrish Photography