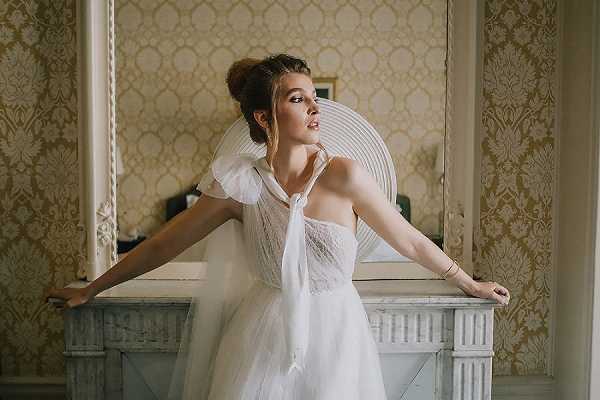 "Paris is always a good idea" – Audrey Hepburn – that's why we've decided to take you on a trip to the city of love for today's Chic Anniversary Session in Paris! Our bride and groom opted to celebrate their first year wedding anniversary in style so they commissioned the help of wedding planner A&A Event who helped them plan the perfect celebration.
For the backdrop to their romantic anniversary session in Paris they chose Westminster Hotel Paris which perfectly suited their timeless style. Kateryna looked uber chic in her Veronika Jeanvie gown with accessories from Krasnova Modiste.
We'll now pass you over to photographer Oleksandra Zheinova who will be walking us through Kateryna and David's Anniversary Session in Paris…
Kateryna and David met in Paris a few years ago. Their love story started as a long distance relationship, but one year ago these two hearts have finally merged under the roof of Parisian city hall. K&D didn't do a big bright wedding then but one year later they began to dream about a little warm evening with the family and of course about a photo session, which would show their love for one another and tell the entire world about what their story.
At the beginning of the planning, Kateryna and David wanted a stylish photo shoot. After many hours of discussion, we've arrived at the idea to blend classic wedding and vintage styles. It was important for us that our couple could be inspired by the photo shoot, that they felt comfortable to dip into their first-year relationship romance. It was exactly the location that helped Kateryna and David to feel those vibes. Once the team discovered Westminster Hotel Paris was the place where K&D said each other those very significant words, we started to plan the elopement there in a heartbeat.
A hotel room turned out to be an ideal decision. Natural side light and the rooms warm decor created an intimate atmosphere.
The idea to mix classic and vintage styles let the planner and the couple enough freedom to choose vendors. We decided on a classic suit for David,  a beautiful calligraphy stationery suite and a pop of colour from the flowers. Regarding Kateryna's look, we were trying to select all the details in vintage style, that balanced the image so well. A hat as the main accessory brought to Kateryna's look charisma and playfulness, also it made the whole look a bit more modern. That is a perfect decision for brides who don't want to wear a veil but find the role of such an accessory very important.
In case you are still looking for ideas on how to celebrate your occasion, try to dip into your love story because all the great insights are exactly there. It's possible to create dozens of concepts but they would not be about your couple. Remember to weave your couples love story into your plans.
Have you considered spending your anniversary in Paris?
If so check out this romantic love story engagement session for inspiration.
Chic Anniversary Session in Paris Snapshot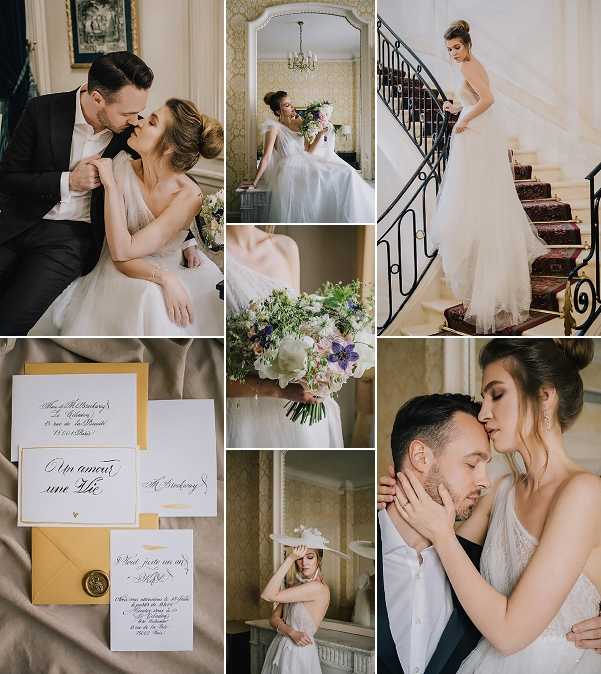 Wedding Vendors
Photographer Oleksandra Zheinova | Planner A&A Event | Florist Le Fancy Deco | Wedding Dress Veronika Jeanvie | Accessories Krasnova Modiste | Hair and Make Up Katya Zozulia | Stationery L'esprit des lettres | Grooms Outfit Blandin & Delloye | Venue Le Celadon/Westminster Hotel Paris