For us at French Wedding Style it's just yet another day in Paris. For this beautiful couple, it's their First Anniversary Shoot in Paris. Coming all the way over from America to their dream destination.
Février Photography led the couple to the best places for the best view to make the best pictures. The couple looks so happy together. But Février can tell you more about their amazing day.
Leilani and Joseph are a couple from America. Leilani told me that this was the first time she went to Paris, and it the city they had been dreaming of coming for so long. The couple wanted the most memorable moments captured in romantic places in Paris for their first anniversary. The couple wanted a set of anniversary photos featuring a mix of famous and local spots in Paris. I selected three main locations for their photoshoot. The first was the Eiffel Tower. It's the symbol of love and is also the symbol of Paris. This is a must-have location for whoever is in love.
The second site is the Alexander III Bridge, a symbol of European architecture with a broad view of the Seine river.
The last place is a very local area which is not so popular with tourists. It is Chatelet, one of the oldest neighborhoods in Paris. We finish the session at Rue Montorgueil, a true local spot for Parisians.
Leilani and Joseph, both work in the fashion industry, so they found no difficulty choosing outfits for the photoshoot. Leilani opted for a sexy backless dress full of charm. Joseph chose the Gucci fashion follows. The highlight of his outfit is are Gucci leather lace-up shoes with spikes.
First Anniversary Shoot in Paris Snapshot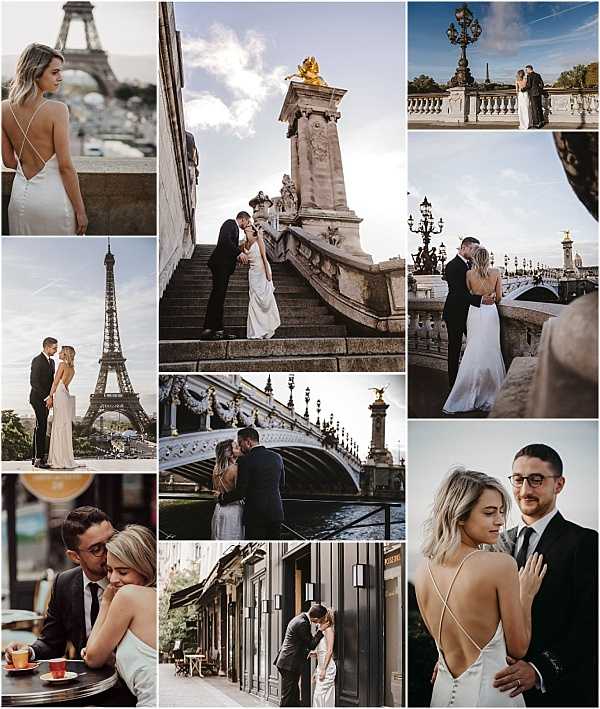 Vendors