Hello lovelies, we hope your week is going fantastic! We are just a little in love with today's romantic love story engagement session Paris. It just screams romance from start to finish. If you're looking for outfit inspiration for your engagement shoot then look no further than our bride and groom to-be Chun Chen and Yoyo.
Chun Chen wore a floaty pastel pink Taobao dress with a pair of delicate nude heels from STACCATO. While Yoyo looked dapper in his Zara inspired outfit, we love his baby blue Uniqlo trousers, they look so great together.
They enjoyed a stroll around Paris, taking in all the attractions and beauty Paris has to offer. When they visit Paris this pair love to walk the historic streets taking pictures so they could think of no better representation of their love.
Anya Kernes Photography captured their love story perfectly and will be walking us through their autumn afternoon engagement session Paris…
"This shoot took place during October, when autumn leaves were just starting to fall in Paris. I met Yoyo and Chun Chen that day for the first time but felt like I've known them for a while because of our communication in preparation for their session."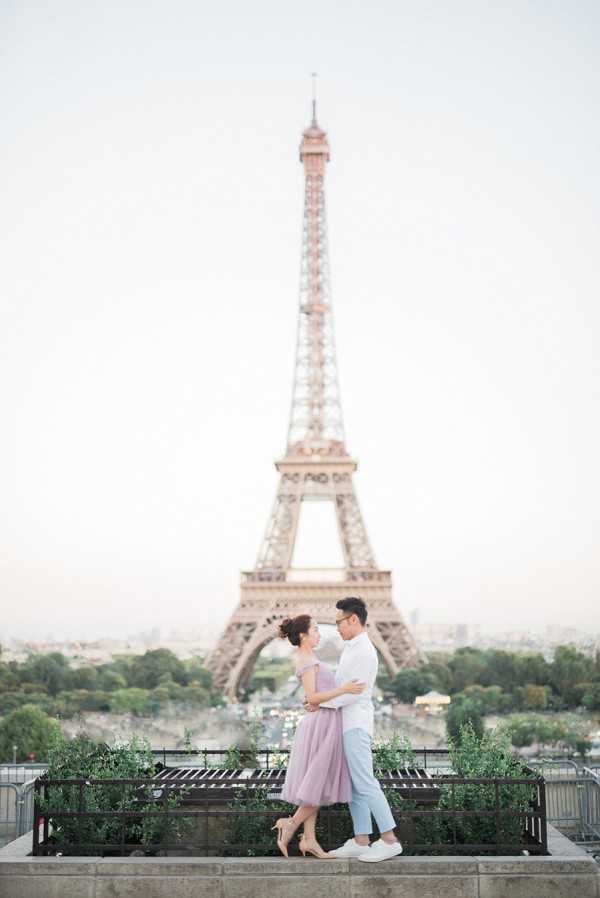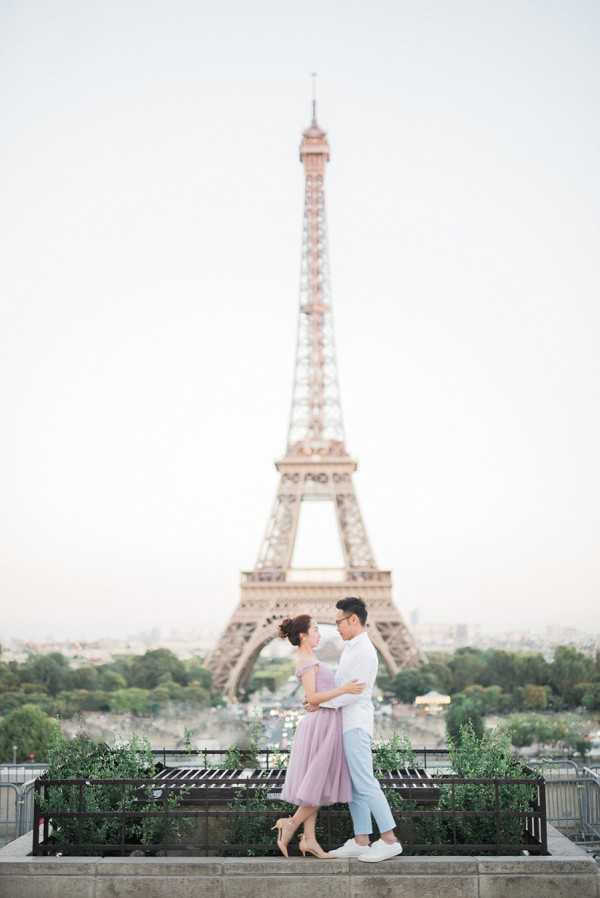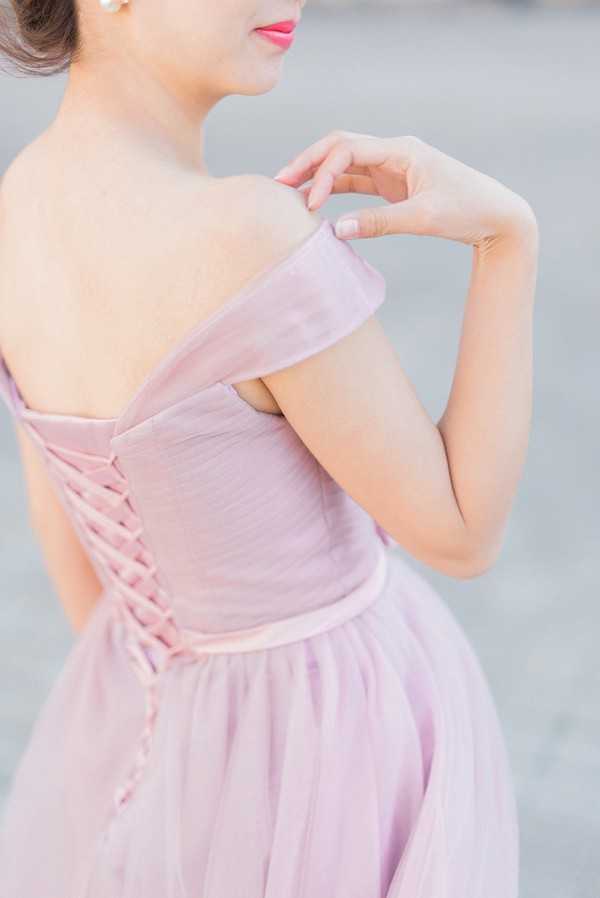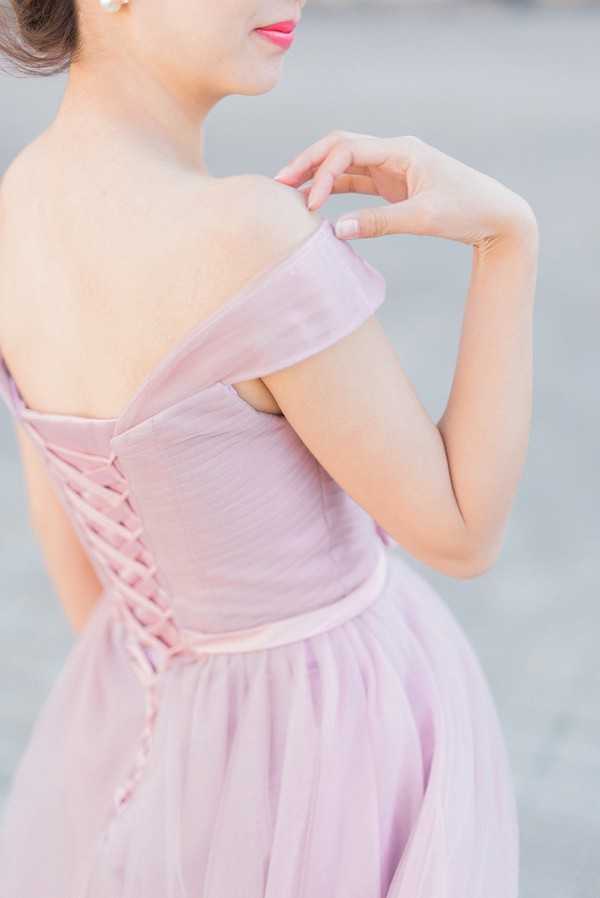 "We wondered around Le Palais Royal, Musee du Louvre, Champs-Élysées and finished their engagement shoot in the historic Trocadero with the view of the Eiffel Tower. I am so thankful that Yoyo and Chun Chen let me tag along with them and capture all the heart fluttering beauty during their sweetest Parisian date! I could hardly handle this much romance!"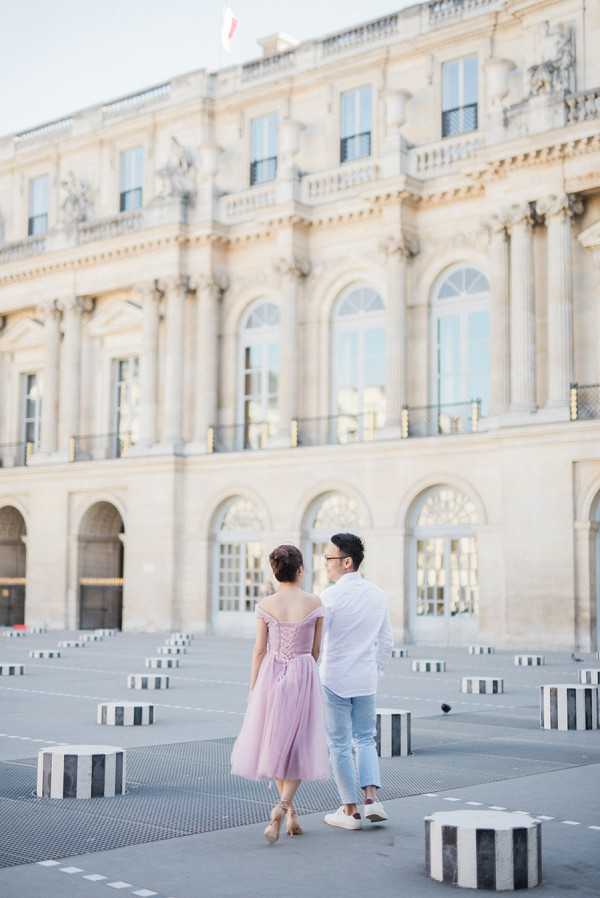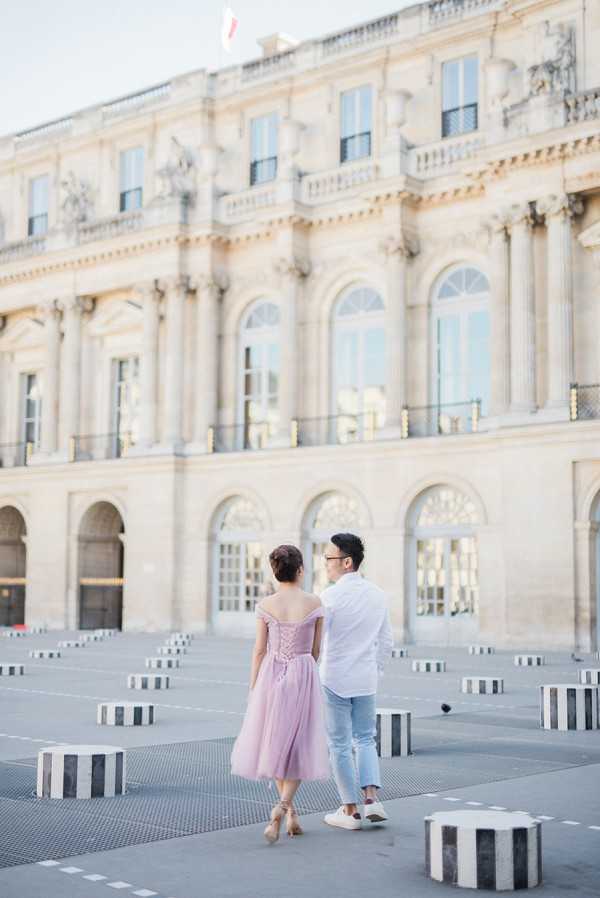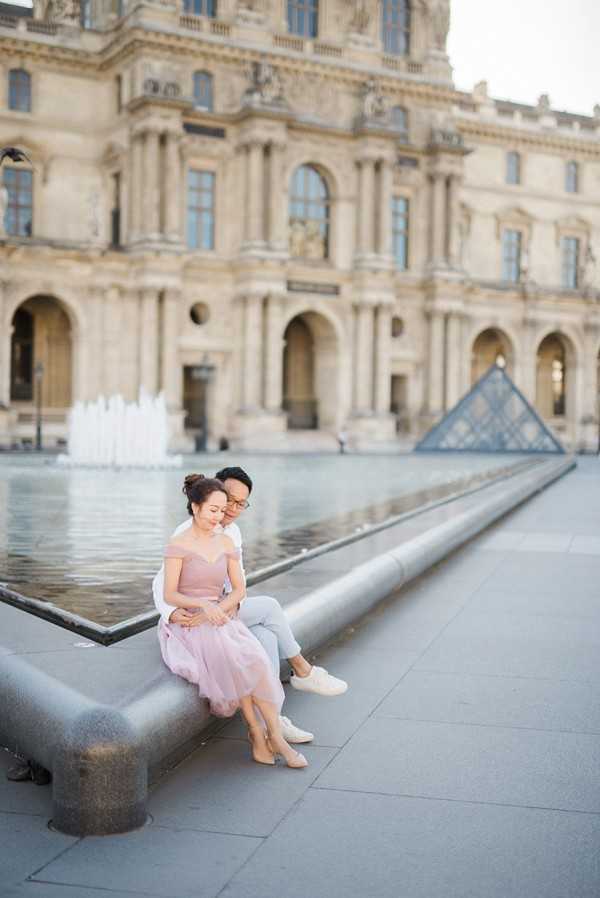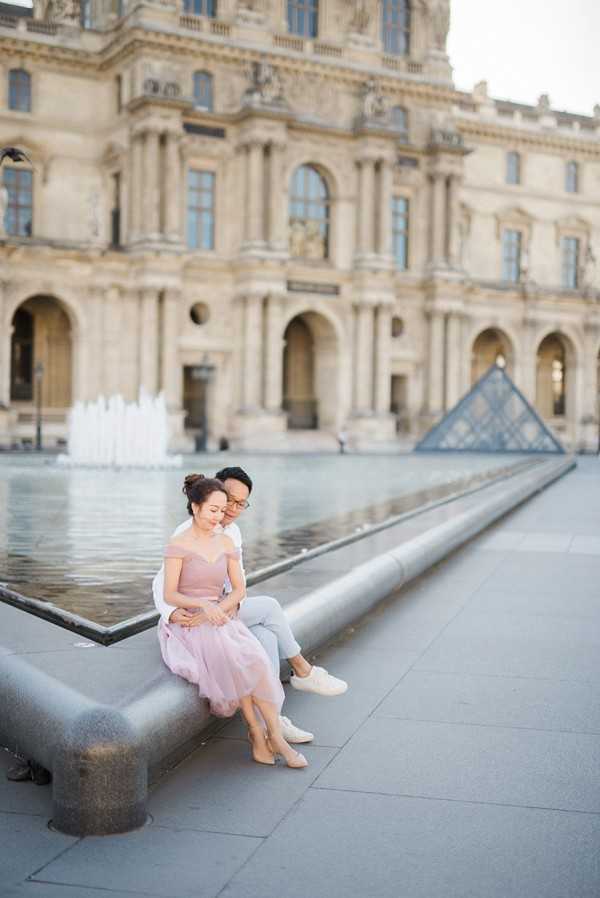 Their love story (from the bride to be)…
"We all believe in fate. My husband and I first met in a French restaurant with lots of beautiful lights. Everything was so romantic and from then on we started dating. I still remember the first time he held my hand. Maybe from that moment I have decided to concomitant life with him in the future. And now we plan to marry this April in Taiwan."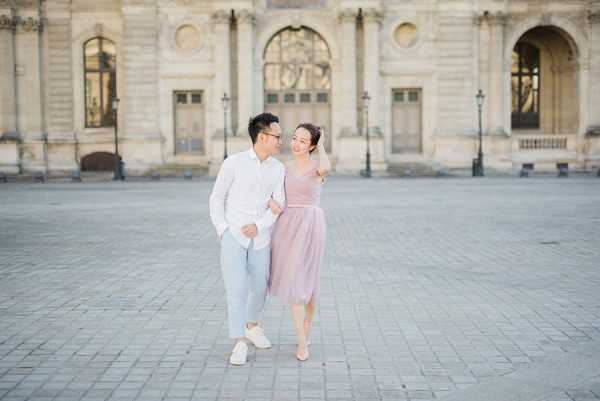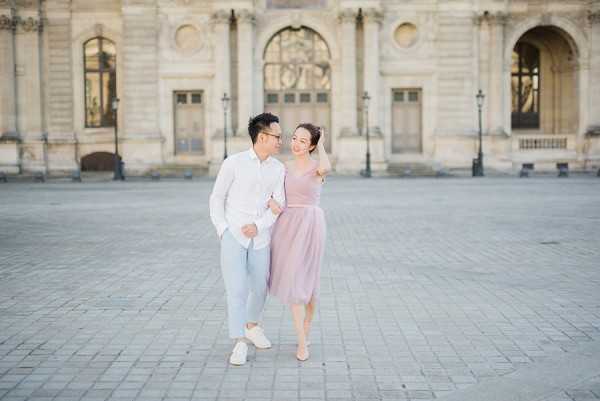 "My husband studied in Paris for two years, and it was the perfect place to come visit for such a special occasion."
"While in Paris, we love walking around the city taking pictures together. One of our favourite places to visit is the Tuileries Garden, which was one of the places we went to during our engagement session. We had so many wonderful pictures in Paris and all need to thank Anya."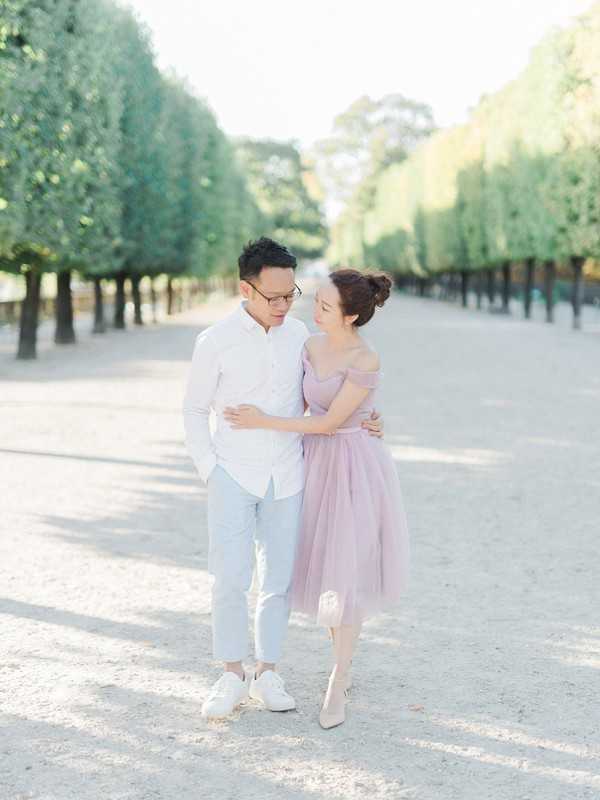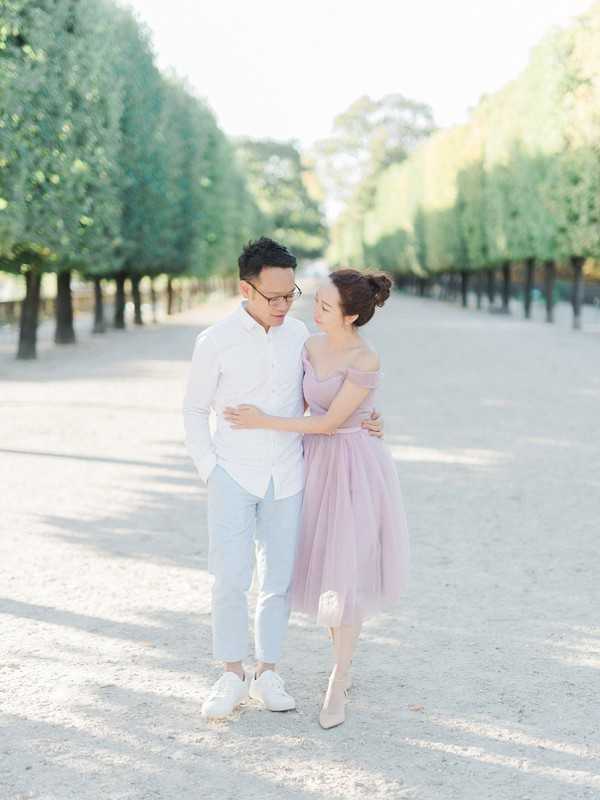 Such a beautiful Paris date don't you agree?
We wish Yoyo and Chun Chen a beautiful wedding this month in Taiwan and a life time of happiness as man and wife from all of us here at French Wedding Style.
For even more stunning Paris engagement shoot ideas check out this idyllic rainy engagement shoot in Paris!
Romantic Love Story Engagement Session Paris Snapshot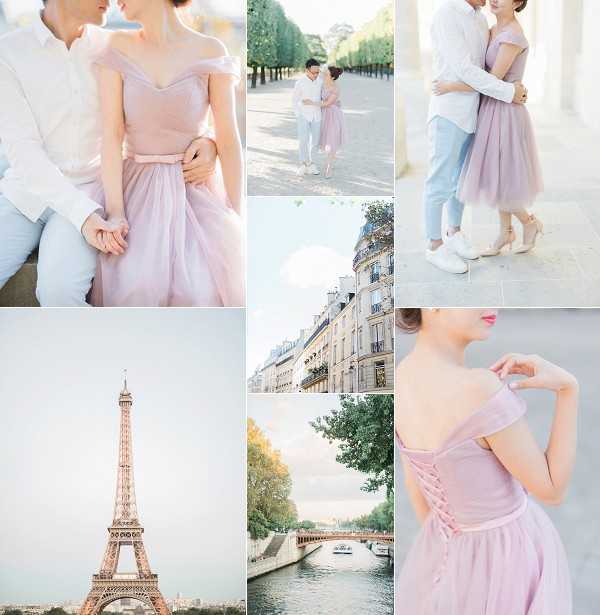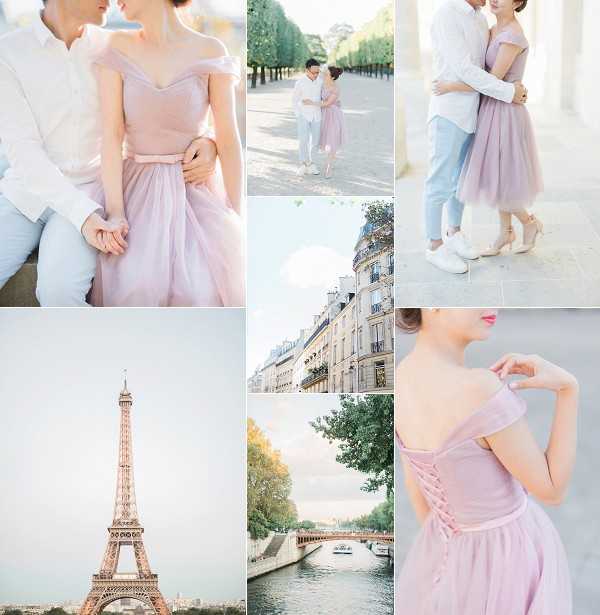 Wedding Vendors
Photographer: Anya Kernes Photography | Brides Dress: Taobao | Shoes: STACCATO | Grooms Outfit (Shirt & Shoes): Zara | Grooms Outfit (Trousers): Uniqlo
Save
Save