Real weddings are one of the highlights for me writing French Wedding Style, being allowed that sneaky peak into the couples wedding day, seeing their emotions and watching and reading as they celebrate with friends and family.  But what about one of the most important and invisible guests at a wedding, the photographer what is the experience of a photographers wedding day?
Sponsor Susie Lawrence shares her experiences, which had me smiling and welling up as I imagined her as the invisible guest.
Susie: "I wake up with butterflies the morning of every wedding I shoot. But I know the bride and groom will be nervous too, much more nervous than me, and my excitement for them and for the day ahead builds as I drive to the venue.
When I get to the location, whether it's the place the bride is getting ready, the place of the ceremony or where the reception will be held, the first thing I usually do is have a look around, even if it's somewhere I know well.  I love discovering all the things that make that couple's wedding special, from the flowers and favours to the friends and relatives who are chatting and getting ready. I'll start shooting what I find straight away, thinking in particular about images that set the scene for the whole set and all the time looking out for lovely spots to use and for where the best light is.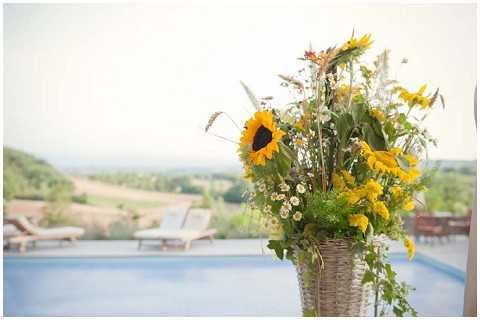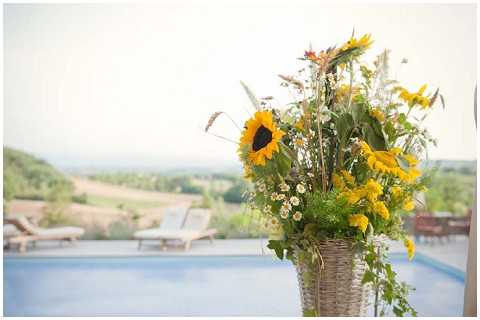 I love saying hello to the bride, witnessing her preparations and seeing her transformation. Sometimes she is beside herself with terror, sometimes she is calm and serene and sometimes she is giddy as a kipper. All these moods are normal to me and it's one of my favourite parts of the day, sharing those intimate moments as the time to get married approaches.  It's a strange but lovely situation to feel like a close friend or one of the family while also knowing that you are almost invisible and barely noticed. If there's time and the bride is relaxed, we'll take some dreamy portraits at this point.
Almost always, the tempo changes a little just before the ceremony is due to start. More and more people arrive to see the bride and if nerves haven't already set in, putting the dress on almost always sets them off. Capturing the raw emotions as they happen becomes my job and the style becomes a little more reportage.  I'll go over to where the groom is waiting for her to arrive and document how he's feeling and the guests arriving too.
The ceremony itself can be stressful, though a lot less so when it's an outdoor French wedding than a dark indoor one in Yorkshire. In churches and ceremony rooms in the UK lighting is often gloomy and there are restrictions on where you can move to or even what you can photograph. Usually in France no such restrictions apply and the biggest challenge might be that the sunlight is too strong! I'm not complaining about that – sunshine is always very welcome and I can adapt my settings to compensate for very strong light or shoot in different directions. Flare looks beautiful and atmospheric on wedding images so I make the most of these opportunities.
I don't want anyone really to remember that I was there and while vows are being made, it's especially important that I don't detract from what's happening. So while I move around a lot to get a variety of close-ups and scene shots, I try to do it quietly and without obstructing guests' views. Sometimes I feel like an elephant though!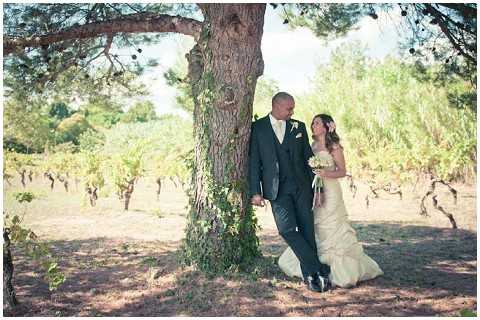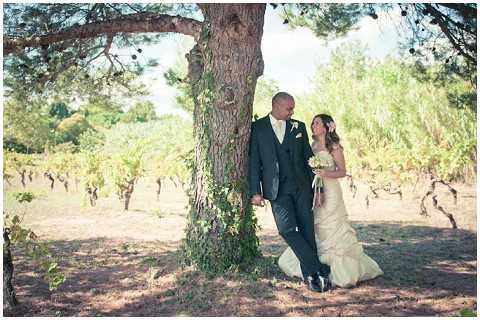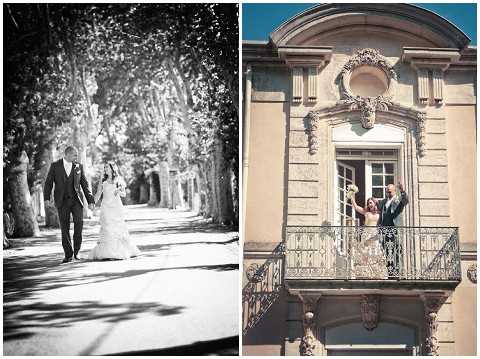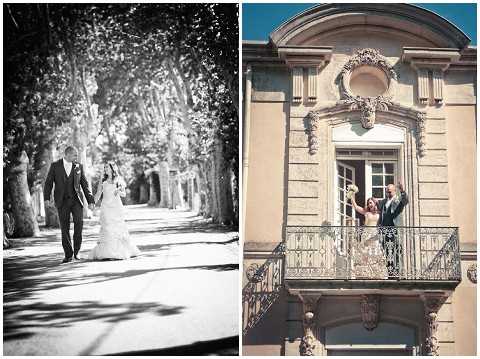 After the ceremony, I'll let the bride and groom mingle with their guests for a while and enjoy the celebration. I'll try to get a lovely image of as many of the guests enjoying themselves as the day goes on and this stage is a great chance for some happy candid images.  If group shots have been requested I'll try to get them done at this point, enlisting the help of a friendly best man or usher who can do the bossy bit for me gathering the key people together.
Then I'll discreetly take the bride and groom away from the main party for a few minutes. This is always a success as it's the first time they've had on their own since they got married and it's lovely for them to spend a few precious moments together. I won't direct them to do anything in particular – not everybody's demonstrative and touchy-feely – and the best images are the ones that show them being themselves, but I'll look out for where the light is most gorgeous and where the backdrop is pretty and position myself where I can get the best angles.
I love it when the couple are game for having a fun of visual fun. Last summer I photographed a stunning chateau wedding where the bride and groom rowed around the lake with me in the boat and the same bride cycled up and down the avenue on a vintage bike with her wedding dress hooked up around her knees! They sat on hay bales, then jumped off them and waded through long grass in an orchard, all in the name of art. Such adventurous spirits are unusual but most of the people I photograph trust me to make images that make doing something they might not otherwise dare worthwhile.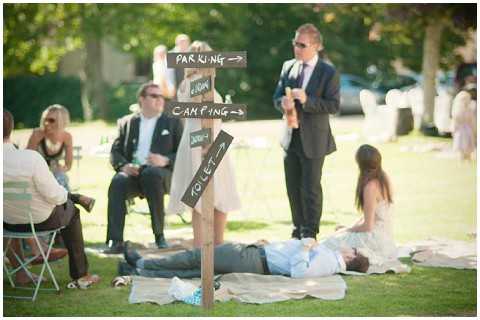 As the day progresses into evening the French light usually becomes softer and even more special. If the reception continues outside I'll add flash into the mix only when it becomes necessary as it goes dark. Speeches provide lots of laughter and I sometimes have to remind myself to keep photographing as I laugh too. If someone's words are particularly poignant I am reduced to tears and seeing through my viewfinder gets a bit challenging!
The first dance usually marks the end of my day and after photographing the couple on the dance floor or under the stars I'll head off, still smiling. Editing the wedding afterwards makes me smile all over again – seeing the priceless moments I captured, then transforming my chosen shots into individually beautiful images. I feel so lucky – I can't think of any other job that would give me as much pleasure in so many ways."
Thank you Susie for letting us in on her day behind the lens and view more of Susie's work with a real life wedding at Chateau du Puits es Pratx.
Monique xx