Nearly the end of the week and I have got a fabulous Eiffel Tower proposal to share with you today from the lovely and talented Lindsey Kent of Pictours Paris.
Alpesh surprised his girlfriend, Shetal, with a whirlwind weekend in Paris. Little did she know that Alpesh had an even bigger and better surprise planned for their first night in Paris. They went to the Eiffel Tower to watch the sunset, and just after dark, Alpesh got down on one knee and proposed! She was so shocked and elated; it was the perfect Paris proposal.
To keep the memory alive forever, Alpesh had coordinated a plan with Lindsey Kent of Pictours Paris so that she could capture the couple's special moment on camera. Shetal was in awe!
Lindsey: " Alpesh had asked me to be there to capture his surprise proposal just after dark. So there I sat – looking like a tourist – until he got down on one knee! It was such a beautiful moment, and the sky was a gorgeous hue of purple! The next day we met for a fun engagement session around Paris."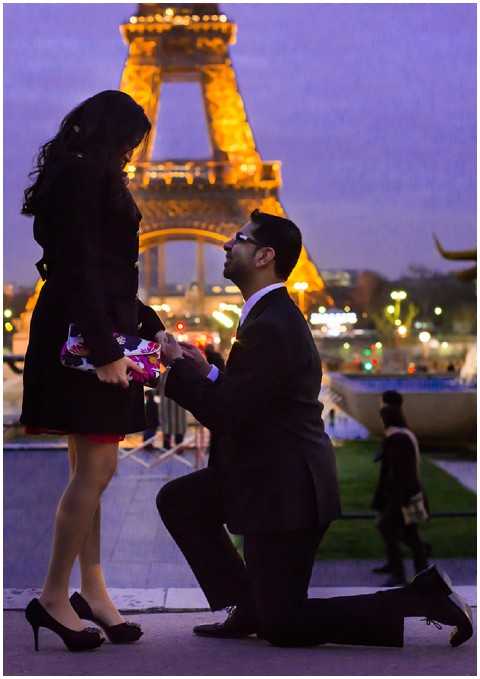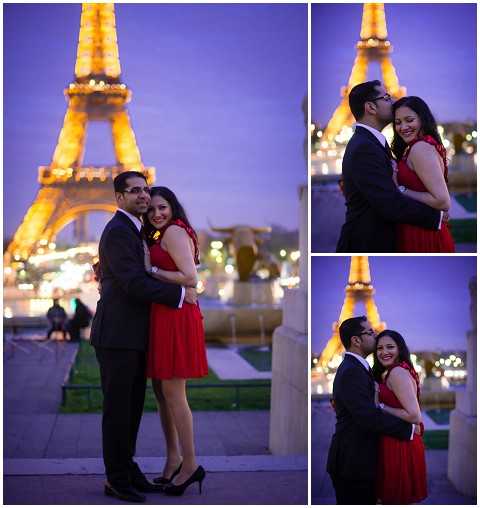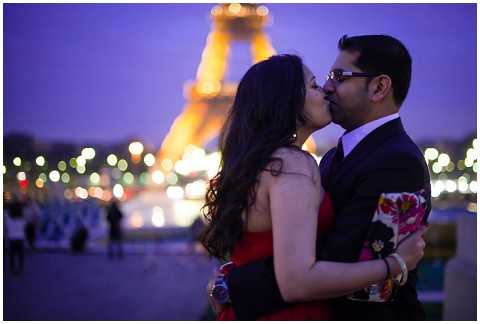 Pictours Paris offers the opportunity to tour through Paris with Lindsey as she takes professional portraits and shares her knowledge of the City of Lights.  So the next morning following their stay at The Renaissance Arc de Triomphe, Lindsey met up with Alpesh and Shetal again for a fun engagement session around Paris. They started off at the Louvre, then went to Pont des Arts "love locks" bridge, Jardins du Palais Royal, and the Notre Dame cathedral. All in all, it was a dream come true weekend in Paris for Alpesh and Shetal!
So romantic and what a beautiful ring!  I love seeing Paris through the eyes of each photographer and if you are planning to propose and want a photographer to capture the moment, find out more about Lindsey at her website www.pictoursparis.com
Monique xx