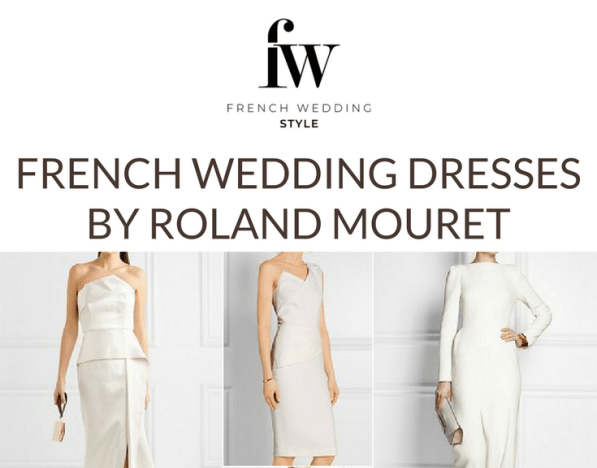 He has been linked to Megan Markle with rumours about the royal wedding dress, but today if you don't have a royal budget we are sharing Roland Mouret French Wedding Dresses available to purchase from the comfort of your own home.
After being approached to design a close friend's wedding dress, Mouret aspired to create a small bridal collection, a kind of 'love' collection for that special moment.
Mouret says of his inspiration: "I want my bridal dresses to be a bit more sexy. I wanted to create something that is about you and your partner, a one-to-one private relationship with the dress – not just something to please friends and family."
Mouret's bridal concept is an organic progression from his already established signature silhouettes. This intimate collection consists of five individual styles available in a range of white and cream hues that have been crafted in the finest fabrics. Each dress comes exquisitely wrapped in a white Roland Mouret garment bag, containing a special message from Roland, and each are sealed with a moleskin bow.
Below is a selection of beautiful Roland Mouret Bridal outfits and you can also find more of Roland's beautiful creations visit here.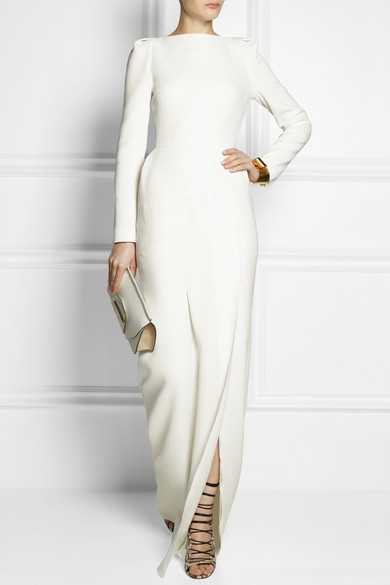 Ella wool-crepe gown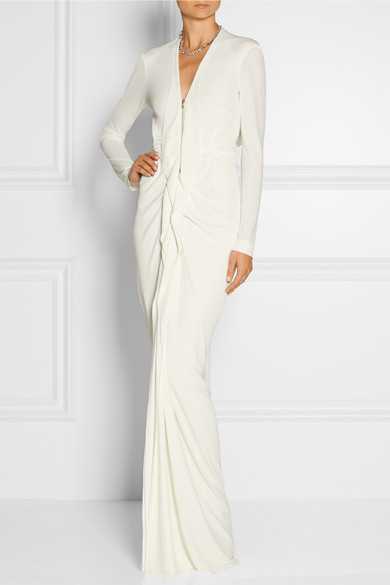 Compeyson open-back stretch-crepe gown
Addover Satin Gown
Gildin Gown
Colston Jumpsuit
Bridal Cape
Roland Mouret one shoulder dress
Strapless Wool-crepe dress
For more information about Roland Mouret visit and purchase Roland Mouret