Happy Friday folks!! Its all about THE dress today here at French Wedding Style with our dedicated Lauren Créations Bridal Wear Collection post.
Are you in the midst of wedding dress shop appointments trying to find the one?
It really is a moment which can be full of many different emotions and here at FWS we believe choosing your wedding dress should be a wonderful and memorable experience. Finding the perfect wedding designer really can be the difference between perfection and disappointment. It doesn't need to include a HUGE budget but it does need a bit of research and quality recommendations from trust worthy sources.
Here are a few words of wedding dress wisdom from a bride to all you gorgeous brides to be… "If I could choose all over again I would start by shopping with trusted suppliers who are kind, knowledgeable, helpful, excited and passionate! I chose my dress the February before my July wedding but sadly the seamstress did a very bad job of the alterations and my lovely dress was unwearable! With only 9 days to go I had to think fast, do I leave the shop and go somewhere else or pick another, luckily out of very little choice I found a beautiful dress which became THE dress. It was an awful experience BUT it taught me so much: Choose your wedding suppliers/dress designers VERY carefully!! Use blogs like French Wedding Style who have so much great info and wisdom on where to go and how to choose your beautiful dress and remember don't sweat the small stuff and it's all small stuff in the end."
Designer Lauren invites you to discover her haute couture boutique where she creates custom wedding dresses with a glamorous and feminine touch unique to you and your big day.
"This is an editorial shoot of a Bridal Wear Collection in partnership with french designer Lauren Créations, based in Lyon France. This editorial was shot at golden hour, when the light is perfect and makes this beautiful bride look sweet and delicate."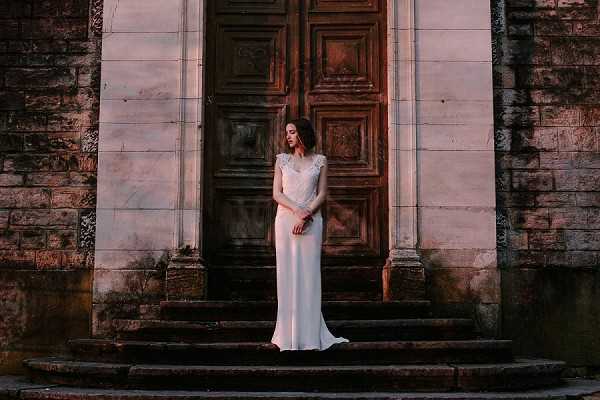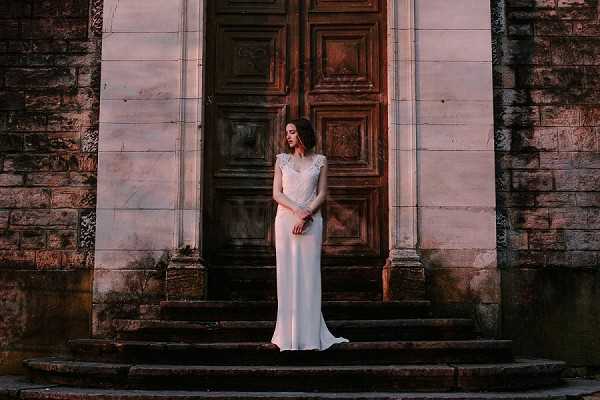 "This shoot mixes the urban très french landscape with the nature around the old city of Lyon. This is a dress inspired by the 30's."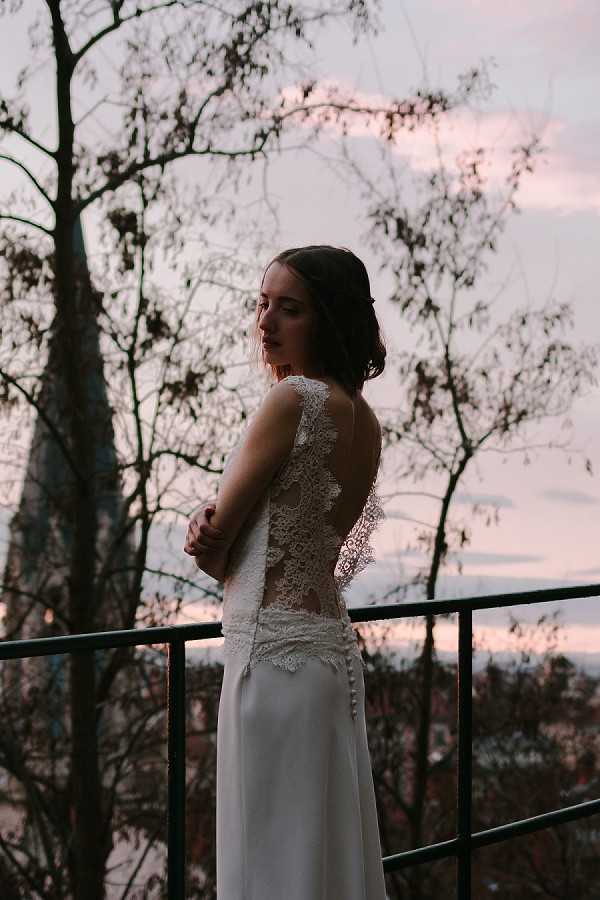 "For this shoot we've chosen the cold morning in Lyon, to capture this poetical bridal dress from french designer Lauren Créations. We were very careful to choose the perfect time just before the sunrise to show the beautiful contrast between the pale colors of the morning sky with Alexandra Edstrom's beauty, our Swedish model."
"Under the still asleep sky of Lyon, we can see this beautiful bride, fragile and delicate in this flowing dress of silk crepe and lace from Calais. This dress inspired by the 30's, is a sample of the glamour, sobriety and expertise of the designer."
"This shoot looks like a dream for every bride, and makes us want to be married again!"
You can see a beautiful array of designers here at French Wedding Style.
Lauren Créations Bridal Wear Collection Snapshot
Wedding Vendors
Brides Dress: Lauren Créations | Photographer: Captainfer Photography
Save
Save
Save
Save
Save