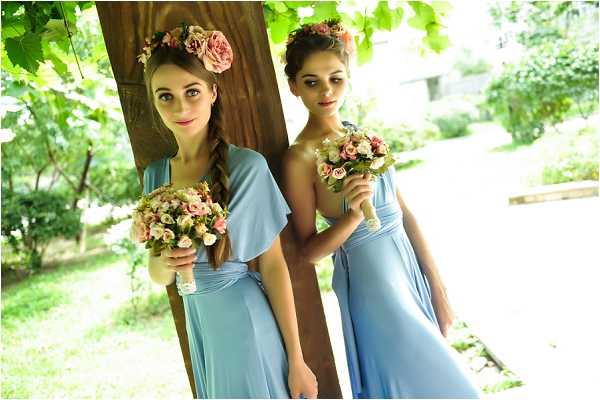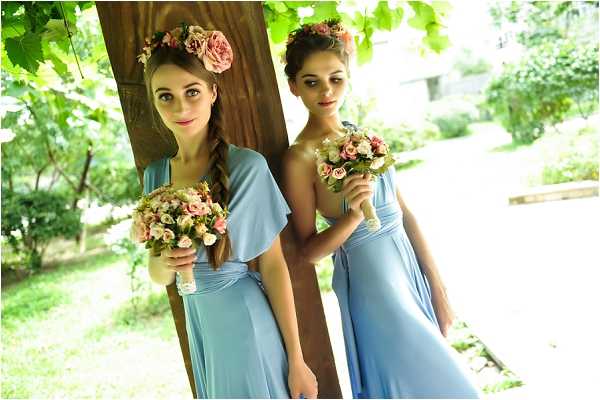 We are opening up the blog today for some bridesmaid inspiration with the help of Infinity Bridesmaid Dresses.   Shopping for bridesmaid of all different shapes and sizes can be difficult. Especially if you are looking for your bridesmaids to be co-ordinated in a matching style. A great place to look would be at Wedding Tropics where you can find all sorts of wedding attire.
A great solution can be a convertible dress as they can be custom made to colour and size to match your wedding style. If you are planning a summer wedding in France. It might be advisable to have short bridesmaid dresses. To enable your ladies to be able to easily move and delight in the summer wedding.
For an elegant wedding a convertible maxi dress might be on your bridesmaid shopping list. You can choose how creative you want to be with it. From straight, to butterfly, high-low or the hem dreamily nestling on the floor.
And if timing has gone a little away from you, Infinity Bridesmaid Dress also offer a rush order service and all dresses are shipped with fast air express carriers such as UPS and DHL.
Understanding how critical colour matching can be. Infinity Bridesmaid Dress also offer a service where you can order swatches for you to match against your other wedding elements and then go ahead and confirm your order.
To find out more visit Infinity Bridesmaid Dresses Website
This is a sponsored post brought to you in collaboration with Infinity Dress
Save
Save
Save
Save