We always love it at French Wedding Style when we feature wedding venues in France and today we are thrilled to throw open the doors to a Dordogne wedding venue, Chateau de Fayolle, a gorgeous 17th century Chateau.  We have known the owners Gerry and Janet for years, and as well as owning a magical space, they are just lovely people to be intricately involved in your wedding day.
Janet and Gerry fell in love with Chateau de Fayolle in 2005 and decided at that point to turn the chateau into a lovely home that they could share with others. Having both owned and run successful companies in the UK and France, they knew that Chateau de Fayolle provided them with an opportunity to offer this slice of paradise in France to couples planning their magical day.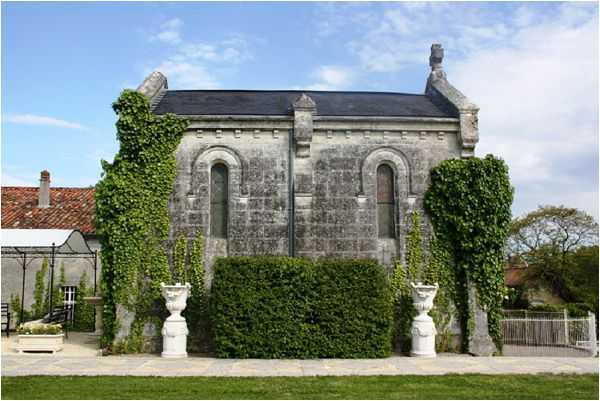 Set in the heart of a Domaine surrounded by parkland, Chateau de Fayolle offers exclusive use of the 17th Century chateau with private chapel, lovely gardens, pool and terrace so that you can invite your friends and family to your wonderful and romantic wedding in rural France.
Janet and Gerry will work with you to create a wedding package that includes all of the luxury and romance that you associate with a French Chateau wedding. Their Personal Wedding Package offers a dedicated wedding planner to help take care of the details, exclusive use of the Chateau reception rooms, the private Chapel and grounds so you can experience this truly romantic venue for your special day.
The Chateau also have beautiful private accommodation of 10 ensuite bedrooms available for up to 20 people and a few children within the Chateau and Lodge. Located within easy driving distance of international airports, Bergerac and Bordeaux, Chateau de Fayolle is also close to Angouleme for those who prefer to arrive on the TGV from Paris and is in the Aquitaine region.
But the Chateau is so much more than just a wedding venue, as the chateau believes that awareness of nature and our surroundings is vital to successful countryside living
To that end the chateau uses no chemicals and takes great care to safeguard and encourage all animal life in the local area. The list of wildlife regularly spotted in the garden and grounds is lengthy and includes Red Squirrels, Barn Owls, Bats, Hedgehogs, Deer to name just a few. The birds that we feed in the garden are significant to and include an ever growing number of Blue Tits and Great Tits.
Like most rural buildings the chateau has no mains drainage and relies on several septic tanks, that through careful management filters almost drinkable grey water into the adjacent fields. Collecting rainwater is something that has been commonplace in France for hundreds of years and like many old French houses has underground stone tanks that collect rainwater for use in the garden.
The swimming pool plays its part to. It has a saltwater filtration system that has no need for chemicals so no eye watering chlorine fumes when swimming.
On a daily basis recycling is also important and whilst it is often easier to throw everything in the bin, recycling is becoming easier. Paper, cardboard and several types of plastic are bagged and sent off to the local recycling centre. Glass bottles and jars go to the bottle bank and where possible shopping is done with the minimum of packaging.
Becoming ecologically aware is very straightforward and becomes a way of life. When you realise that cutting your grass less often leaves more wild flowers for the bees and that hedgehogs eat the slugs that eat your garden plants its got to be a win win situation.
The Chateau also carries on it's credentials for being the location for an eco-friendly wedding, but using up cycled furniture, carpets and china etc, which in France there are are abundance of antique treasures and finds, looking to act as the backdrop to your big day.