It is not often when we think of wedding venues that we get to look at a wedding village and that is exactly what we are doing today, as we introduce Chateau Castigno a whimsical wedding venue in South of France.  Located in the Languedoc Roussillon region of Southern France, Château Castigno is a whimsical world of intimate design, charming elegance & tantalizing tastes!
In the foothills of the Black Mountain, nestled amongst the hilly landscape lies Village Castigno, which has seen a rebirth thanks to the love of one Belgium family who found a rough diamond, a haven of peace in the South of France.
The village and Chateau Castigno offer cosy luxurious retreat for every occasion. Accommodation ranges from 1 and 2 quaint bedroom cottages, and quirky converted stables to a nine bedroom manor. Corridors become twisting cobbled alleyways, where you can bask in the charismatic allure of secluded vine-laden terraces, green velvet views, and leave the temptation of technology behind.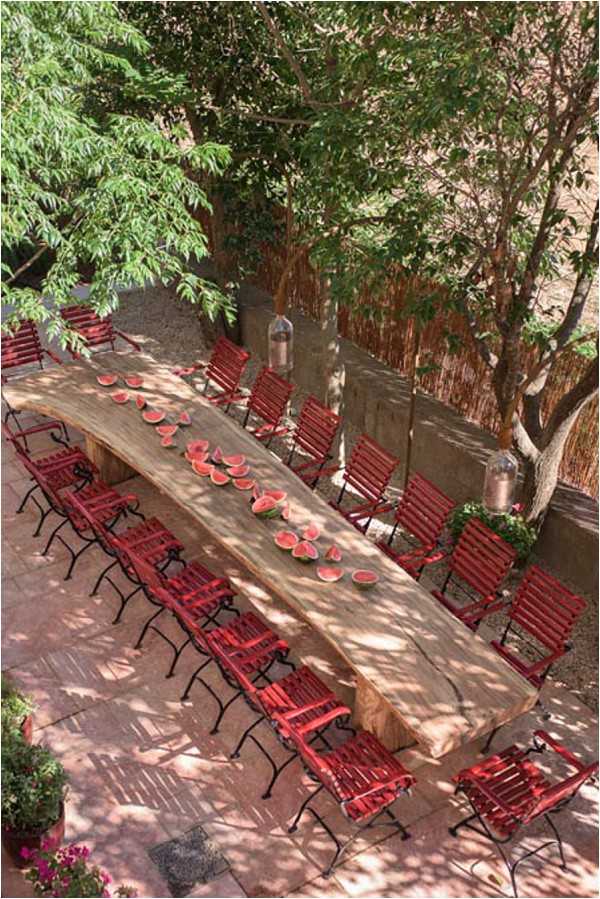 Bathe in the sweet sophistication of contemporary art, the bold hues of wine with a rich, historical back-story. Combine this with the intimacy of a family-owned foray and organic overtures and you have yourself the vibrant Village Castigno reborn.
The village and Chateau can also become the magical backdrop for your dream wedding from 2 to 200 people.   The Chateau and their team are completely at your disposal to create to your dream from recommending florists, make up artists, baby sitters, vintage cars or how about a local gypsy band for entertainment?
And you don't have to decide on one style for your wedding weekend celebrations, as the Chateau can offer charming outdoor rehearsal dinners, chic and elegant formal dinning and garden style brunches for post wedding celebrations.
Castigno prides itself on its sustainable surprises, with an exquisite range of locally produced organic-wines and gourmet fare; from the fine dining at La Table and the daily fresh tapas delicacies at La Petite Table, to the tranquil tastes from "NOMAD KITCHEN " where you dine at sociably long-table under the trees.
Your guests are also part of the whole experience with wellness facilities available in the village and all of your wedding guests can stay within the village itself.
Guests can bask by the pool, sample the eco wines at intimate wine tasting ceremonies, venture through the labyrinth of vineyards and tuck into picnics. 
Castigno village even has its own ART Galerie by a curator from the Venice Biennale, its bespoke Lingerie Boutique, Petit Peche by Majo Rey and wellness treats for those who want to unwind.
Contact Details:
Website: www.chateaucastigno.com
Email: [email protected]
Facebook: www.facebook.com/castigno/
Twitter:  https://twitter.com/chateaucastigno
Instagram:  instagram.com/chateau_castigno