I am super thrilled today to be able to introduce you to our brand new resident cake expert Cakes by Beth!  It is no secret that I love cake and desserts and not just eating them, but making them aswell, so it delights me that Beth from Cakes by Beth will be joining French Wedding Style as our resident cake expert.
You will remember Beth from her stunning French Chateau cake, but as well as visually tempting us with her creations, she will be providing monthly insight into the delicious world of cakes, showcasing current cake trends and tempting us with tasty treats.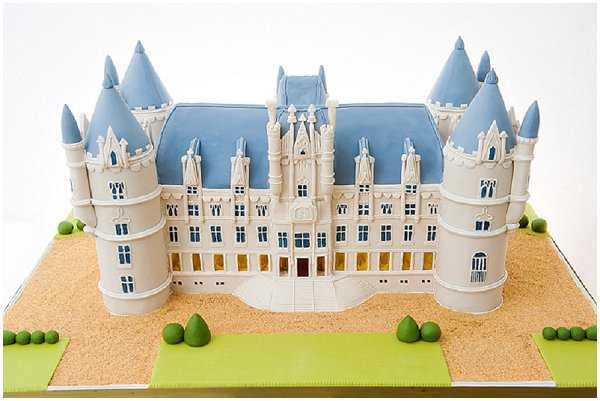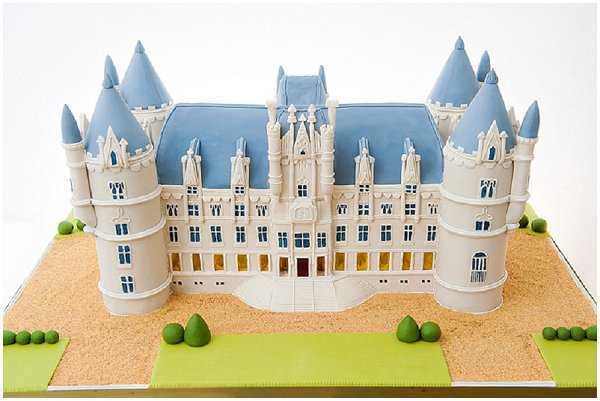 However Beth doesn't just love cake, she is also harbouring a love affair with France: " I think one of my most treasured moments in France is a really simple one. We took the overnight ferry to Brittany and arrived in Saint Malo in the early morning. We sat by the harbour and watched the sun rise. It was so peaceful and pretty, and the start to an amazing holiday."
Let's waste no time to delve into the world of cake and meet Beth!
*****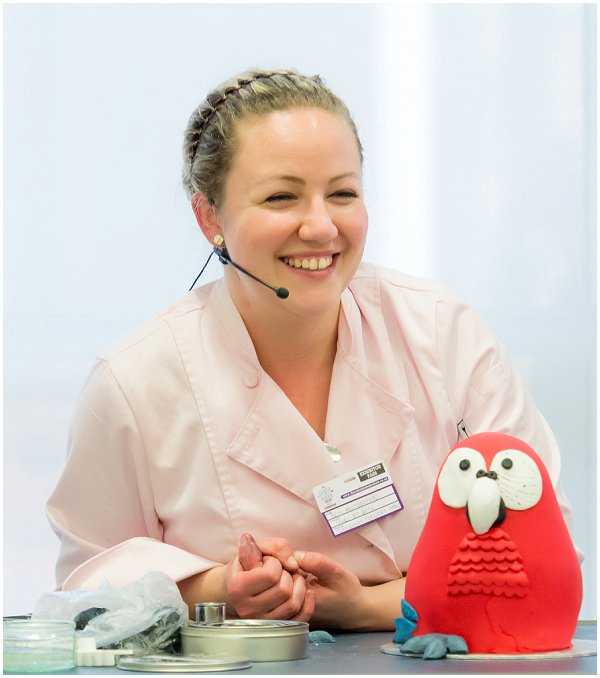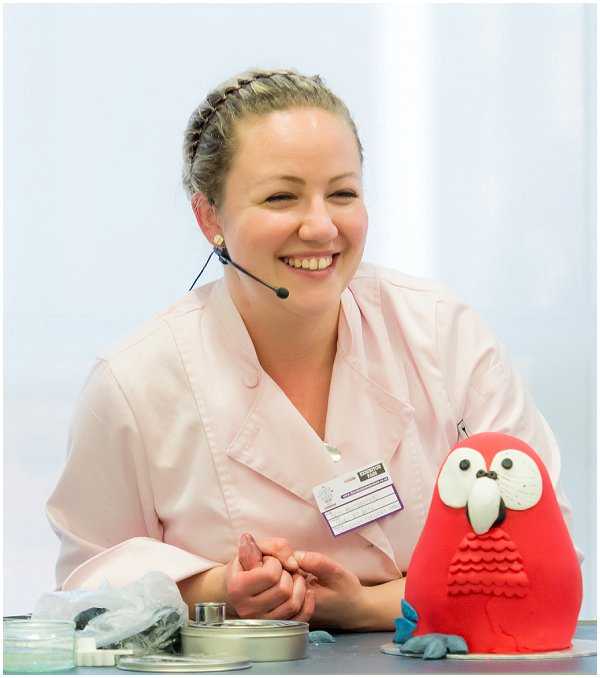 "Hi! My name is Beth and my cake company is Cakes by Beth. I am a research scientist by trade and have always had arty and creative hobbies, especially drawing, which were things that I did in my spare time. However, it was during my PhD that my obsession with cakes really began and ultimately resulted in me taking the life changing decision to work for myself as a professional cake designer.
As a research scientist, I would spend most of my days devising, repeating and amending experiments to prove or disprove scientific theory, and so I wanted something creative to do in my spare time. It was nearing my brother's birthday and having made a few decorated birthday cakes for family members before, I thought it would be nice to surprise him with a cake…only step it up a gear and do something a bit more challenging.
It worked out really well and I presented my brother with a 3D carved cake based on a character from the show Sesame Street. I couldn't wait to do it again so made fancy birthday cakes for friends and relatives whenever I could., constantly researching different methods, developing my techniques and honing and refining my skills. When several of my friends got engaged and asked me to make their wedding cakes, this opened up a whole new area of cake decorating to me (again, cue more research on everything wedding cake related that I could possibly get my hands on!) and it just grew from there.
I have currently had the enormous pleasure of working on two weddings in France…and by complete coincidence, they were both held at the same venue, Chateau Challain in Challain-la-Potherie, just North West of Angers. The first cake was ordered by Cynthia, the owner and wedding planner, as her clients, a couple travelling all the way from Russia, wanted their cake to be a replica of the chateau for their fairytale wedding.
I nearly fell off my chair in amazement when I received the enquiry but was only too happy to help (I absolutely love a challenge!) and cue six months of planning, planning and more planning, and I created the metre-long detailed replica. The couple also wanted the cake to light up in some way so I added waterproof LED lights to the ground floor windows and outside steps.
About six months later, I received an email from a lovely lady in Norway who was planning her wedding in France. Malin was still in the process of sorting out her venue at the time, but wanted it to be quite centrally located. Somehow I just knew which one she would choose…and sure enough, she did! This cake was a more classical tiered cake with an elegant, contemporary design based around Malin's bridal gown, along with a dozen cupcakes to sit around the base, and "bride and groom" gift boxed cookie favours for all the guests. As with all of my wedding cakes, I personally delivered and stacked the cake on location.
This year, I have created cakes that fit into two main categories: modern elegant and quirky bright. For the modern elegant designs, the cake is either white or ivory with pastel flowers, lace details and hand piped designs and often details inspired by the bride's dress. The flowers can be made from sugar, cascading down the front of the cake or in an asymmetrical scatter, or fresh to match the table centres and bouquets and sitting between the tiers.
Floral work by Flowers by Jemma Holmes
In complete contrast, many couples are opting for bright and bold designs, using their wedding colours or a really bold design in a big way. I have created sculpted tropical birds, hand painted tattoo designs, blended a gold paisley design with alternating red and ivory beaded tiers, and even created a 3D elephant carrying a stack of luggage.
No matter how bold or subtle the colour scheme, birdcage shaped wedding cakes are still very popular and I have created a lot of completely different versions of this modern classic. All of my work is bespoke and my designs are always personalised so that each cake is unique to each couple so it's amazing where you can take an initial concept."
But I wanted to find out a little more about the lady behind the apron and so asked some unusual questions.
What 3 things would you take onto a dessert island?
Beth: "Despite being a science geek and considering myself quite a practical person, I am rubbish at DIY so I would choose items for comfort and entertainment while I was there. I would take:
a giant woolly jumper to snuggle up in when it rained
my camera as I love taking photos wherever I go
a big sketch book and pencil. I love drawing and am always making lists so this is where I'd put all my ideas and thoughts. I'm sure that even on a dessert island, I'd see cake design inspiration everywhere!"
If you could make a cake for anyone, who would it be or your dream cake client?

Beth: "My dream cake order would be to make a special birthday cake for Sir David Attenborough, he is my childhood hero! I absolutely love animals and make sure I watch pretty much every programme that he makes. He completely pioneered the concept of wildlife programming, something we take for granted now. The absolute best."
And finally of course favourite flavour of cake?
Beth: "I like really simple, punchy flavours so I think I would have to say zesty lemon sponge with lemon curd and vanilla buttercream. I always tend to gravitate towards fruity flavours when it comes to pudding and this one is so light, refreshing and zingy."
I am so delighted to welcome Beth and I hope that everyone will make her feel welcome.
To view more of Beth's stunning cake designs visit www.cakesbybeth.co.uk which are available for weddings across France.