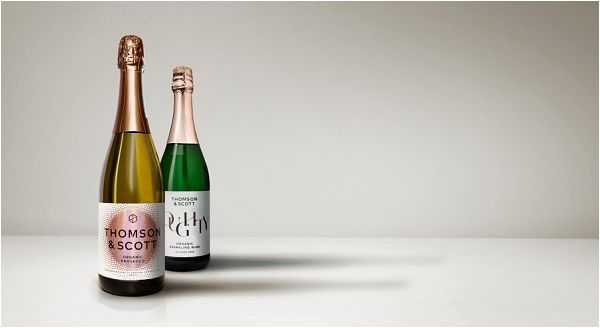 Today on the blog we are thrilled to welcome Thomson & Scott, experts when it comes to organic and vegan champagne choices for your wedding day, and your wedding catering. Amanda Thomson originally created Skinny Champagne and Skinny Prosecco because she loved to drink delicious sparkling wine but she wanted to know exactly what was in the bottle.
So let's turn the blog over to the Thomson & Scott team to find out more about vegan champagne and exactly what is in our favourite tipple:
Fancy a little meat with your wine? How about in your wine?
Ok maybe not meat, per se, but perhaps some other animal products? Much like not all wine is created equal, not all wine is created vegan either.
"Isn't wine just… grapes?" you may find yourself asking. Au contraire, dear friends! Read on.
During production, many wines go through a fining and filtration process aimed at clarifying the final product. This is because, whether we like it fruity, earthy, dry or sweet, one thing we don't want our wine to be is murky. Among the items used to remove the tiny particles of sediment floating in our newly fermented wines are egg whites, gelatin (which is derived from collagen taken from animals), casein (a protein found in milk), and a delightful substance known as isinglass, which happens to be derived from… wait for it… fish bladders.
Don't put that glass of wine down just yet. Generally speaking, these additions are designed to adhere to floating particles and then precipitate out. So, there's very little trace amounts left in the final product.
Nevertheless, we at Thomson & Scott are sticklers for the details. And so, if you or your wedding guests are practicing a vegan lifestyle, then it should go without saying your wine should fall in line as well. The good news is that there are some 100% vegan certified wines out there for all occasions if you know where to look.
Former BBC entertainment journalist and Thomson & Scott founder Amanda Thomson always loved sparkling wine but never liked the way she felt after drinking a glass or two too many. So, she went on a mission to find the purest products she could… which ended up being much harder than she anticipated, because the wine industry doesn't require wine companies to list ingredients on their labels.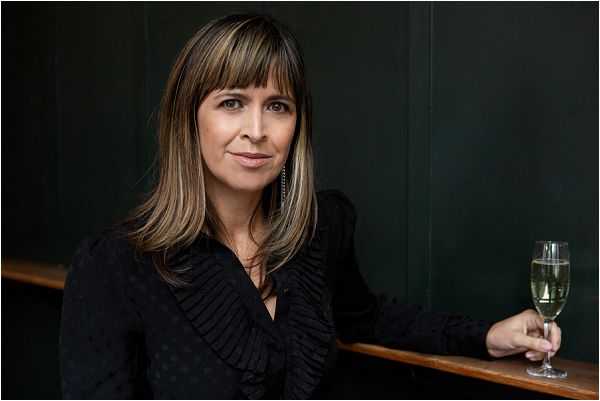 "We all demand to know what's in our food," she observed. "Why would we not do the same for what's in our bottle?"
In the process, she learned that wines can contain all sorts of added ingredients, from various pesticides, herbicides and chemicals to quite a bit of added sugar. Armed with this information, Amanda set out to create sparkling wine that was free from all unnecessary ingredients, including chemicals, unnecessary added sugar and animal by-products. Thomson & Scott was born, and with it a line of ultra-low sugar, vegan certified and organic sparkling wines.
For the classic bride, Champagne is the perfect choice. If you want a vegan Champagne you may have to demand information you're not going to find on the label.  If you're wanting to avoid the deadly sugar granules go for a Champagne that the French call zero dosage, which essentially means zero sugar formula added.
For a sparkling wine toast that is fresh and fun – and a bit easier on the pocketbook than proper Champagne – Amanda offers Thomson & Scott Prosecco as the perfect pour. At about half of the sugar of most Prosecco on the market, it is 100% organic, 100% vegan and remarkably crisp with green apple, white flowers and citrus on the nose and an elegant, dry finish.
Want to provide an option for your guests that is not only low-sugar, vegan and organic, but also 100% alcohol free? Noughty is the latest addition to the Thomson & Scott portfolio and is taking both the wine-drinking and sober-curious crowd by storm. While other dealcoholized wines on the market have fallen short on flavour, Noughty tastes just like the real thing, without the hangover.  You can feel good as you head off on your honeymoon and your guests begin the process of recovering from the previous night's festivities.
For more information on the options available from Thomson & Scott for your vegan Champagne visit their website.