Today's real life wedding is epic and I really do not use that word lightly.  The fairytale Beauty and the Beast Wedding Liudmila and Vladimir held at Chateau Challain in Loire Valley in France for the Russian couple,  actually started earlier with the wedding ceremony in Venice, Italy before the couple jumped onto a private jet and flew to France for their main wedding celebrations.
Like any good fairytale it started with a knight in white armour arriving on a horse and the fair maiden arriving in a horsedrawn carriage.  There were soo many wonderful details to this wedding from the stunning flowers to the beautiful table design, that I have tried to include as many as possible without crashing the blog due to excess images!
The ceremony took place outside Chateau Challain on the lawn with friends and family watching before the couple went for a portrait session with photographer Javon Longieliere using the props of The Beauty and the Beast musical to capture some truly unique images.
The linchpin of the Beauty and the Beast theme was a live musical interpretation of the Disney classic by a team of actors from Liverpool UK, who took themselves, a whole host of costumes including a large yellow ballgown, giant candlestick and clock over to the Loire Valley for the wedding.
Following the musical the couple cut the Chateau Challain replica wedding cake and following a kiss above the iconic red rose, took their first dance.  Be sure to visit the blog later today for an inside look at the spectacular Chateau Challain wedding cake by Cakes by Beth and how she created it.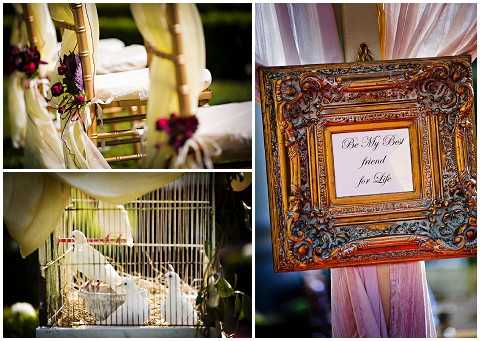 The wedding celebrations that moved onto the Beauty and the Beast Musical  – Part 1.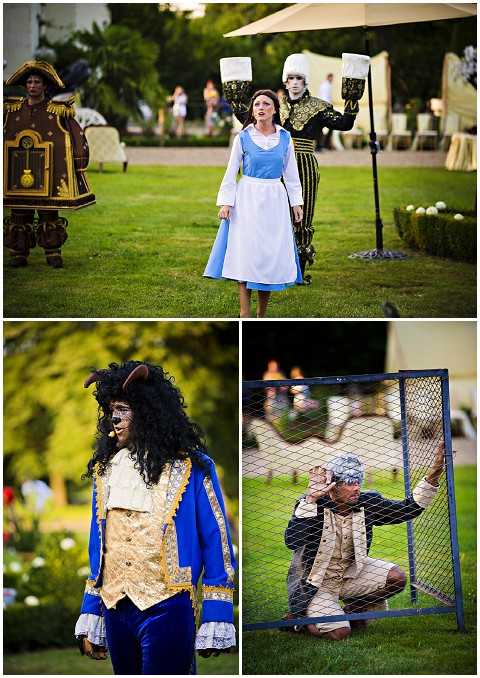 Then intermission where the guests enjoyed dinner on the grounds facing the Chateau ready for the second half.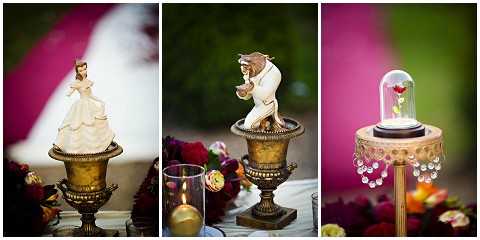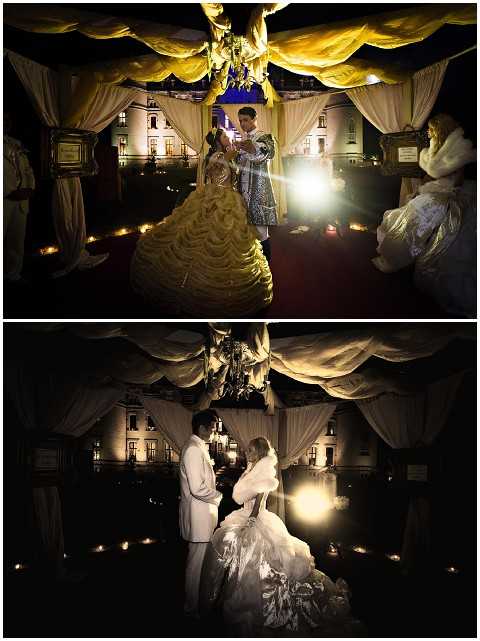 Monique xx