Your bridesmaids are chosen for their dear relationship to the bride, but it can mean that as a bride your are left with the decision of how to dress bridesmaids, who all have their own unique style and dress requirements.
For my wedding 5 years ago, I had a Maid of Honour (my sister) and one of my best friends as my bridesmaid.  Luckily there was no need to contemplate any unique bridesmaid style ideas, as we are all between 5,2 – 5,4 and the same body shape.  We were working to a colour palette, but I left the decision of dress to my beautiful ladies as I wanted a dress they were comfortable in and could potentially wear again.
But if you aren't as lucky as I was, today's Bridesmaid Style Ideas is your saviour, as today's post brought to you by Debenhams takes a look through the flatter cuts for bridesmaid dresses.
Bridesmaid Body Shape
The first step is to identify your bridesmaid body shape, so that you can dress accordingly:
Apple – Your bridesmaid is an apple if her figure is widest at the top, with a round stomach and broad shoulders.  She also most likely has fabulous legs.
Pear – She's a delicious pear if she's curvy around the hips, bum and thighs, yet smaller on top.
Hourglass – Hourglass ladies have hips and a bust that are equally as wide, emphasised by a significant smaller waist.
Rectangle – Your bridesmaid is boyish, or a rectangle, if she's roughly the same width up and down the length of her body.
Once you have identified the body shape, choose the theme and style of dress to match your bridesmaid.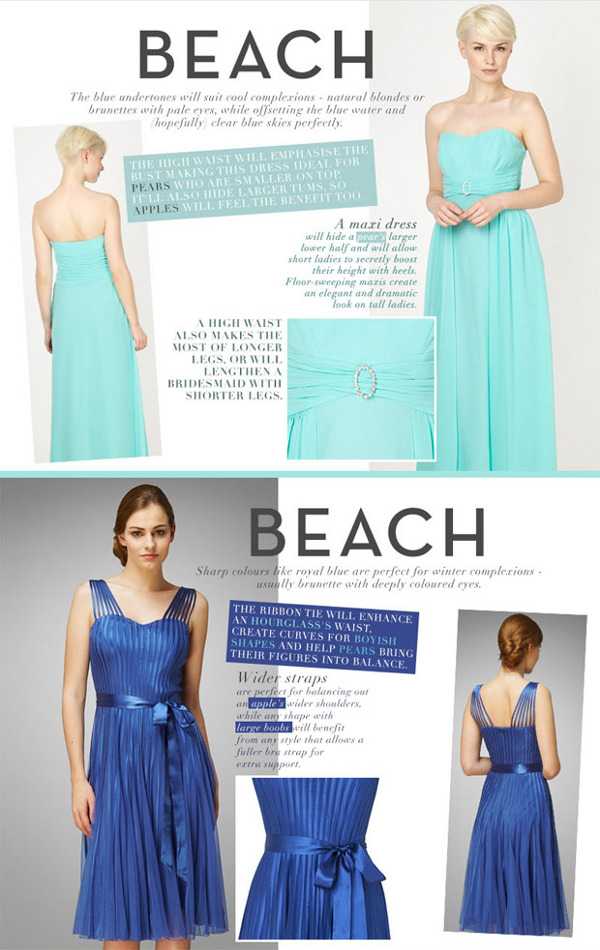 Beach: Top –  Turquoise bridesmaid maxi dress, Bottom – royal blue ribbon dress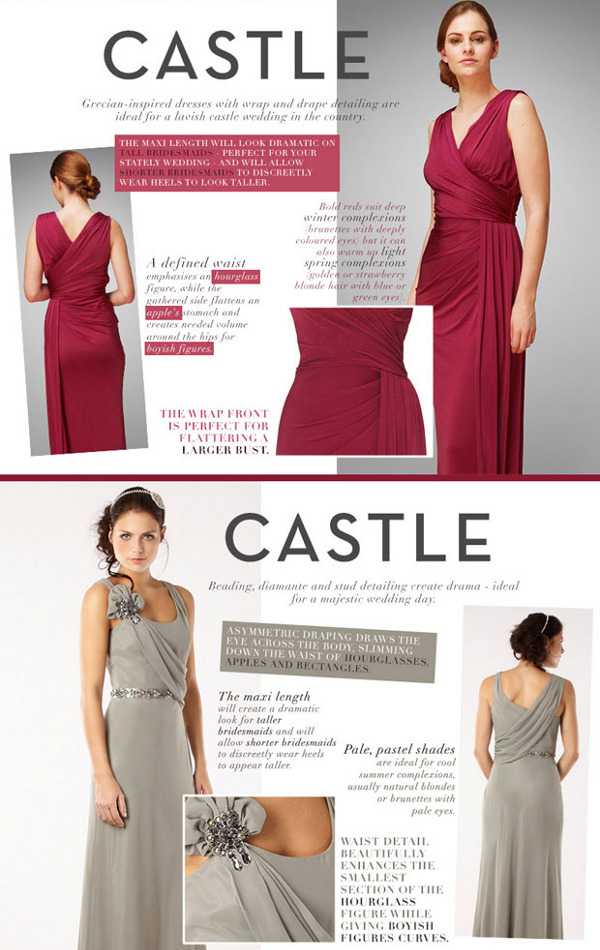 Castle: Top Grecian inspired bridesmaid dress, Bottom – Light green asymmetric draped maxi dress,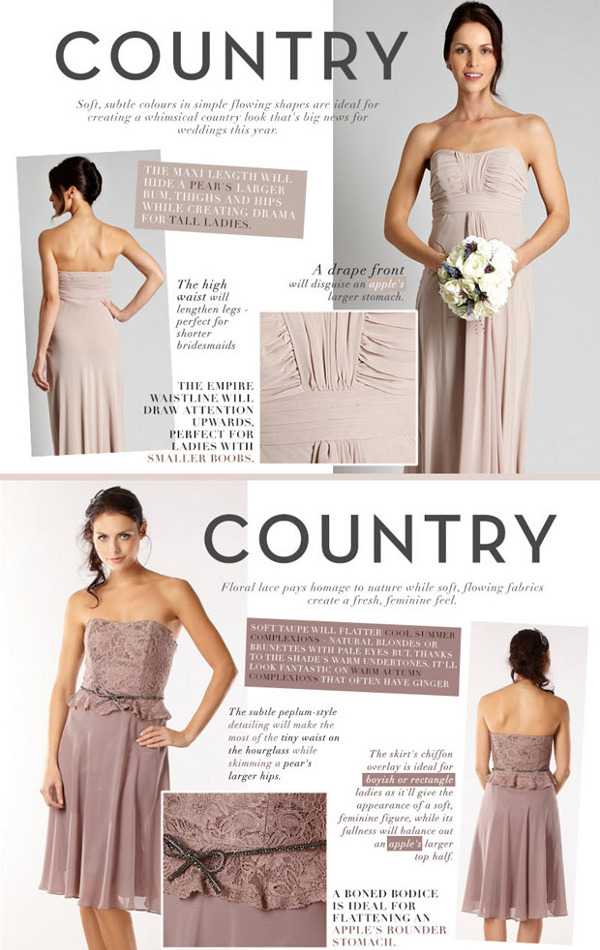 Country: Top Ruched bust bridesmaid maxi, Bottom – Taupe bridesmaid dress,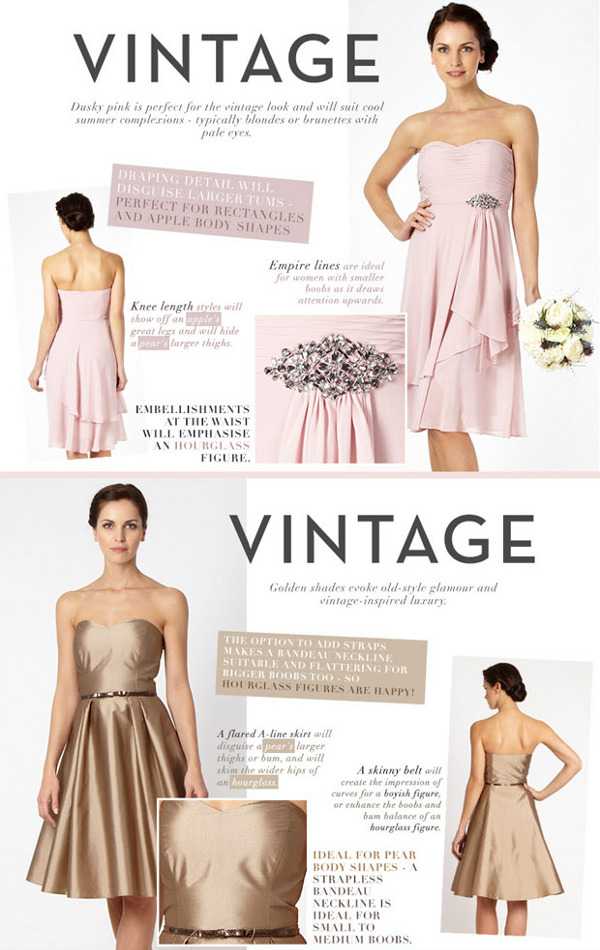 Vintage: Top – Dusky pink bridesmaid dress, Bottom – Gold Bandeau dress,
Happy Shopping!