Today's post is inspired by two simply beautiful dresses from MaxMara Studio Spring Summer 2012 by Giampaolo Sgura.  The two floral printed white dresses with orange tied belts, would fit in perfectly for any shabby chic wedding, which got me to thinking about other non bridal wedding dresses.
Whether it is short or long, formal or shabby chic or a dress with some colour today I'm taking a look at the range of non bridal dresses available for your wedding.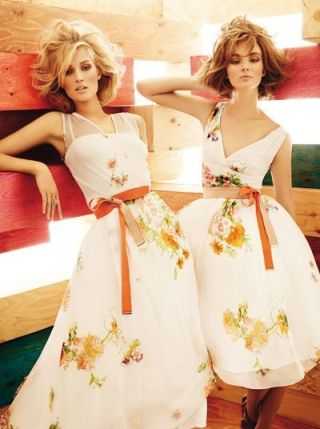 Max Mara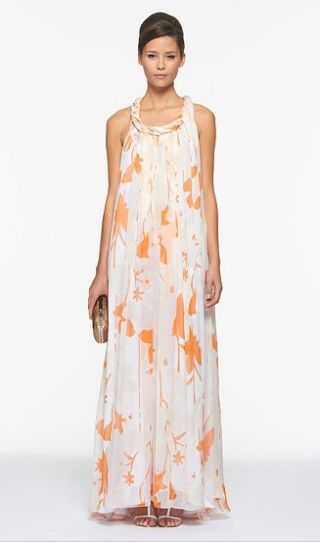 Max Mara
With so many beautiful dresses available, I would love to hear from brides who have chosen to wear a non bridal dress.