Most weddings may take place in the summer season, but it is surprising to learn when the majority of engagements take place. Think woolly scarves, hot chocolates, warm fireplaces and snow falling outside. Far and away the greatest romantic phenomenon is a Winter proposal.
Winter also welcomes the Festive season, where friends, family and love are being celebrated. Every December tens of thousands of tiny ring boxes get placed under the Christmas tree each year. In fact, according to a study conducted by Chillisauce. One third of UK men will opt for a Christmas proposal. This is backed up by a 2015 study conducted by Facebook. Where they found that 2.6 million people in the US alone changed their relationship status to "engaged" between Christmas eve and Christmas Day.
To demystify the Winter proposal phenomenon, London jewellers Taylor & Hart give you the top reasons why the Winter season is so popular for getting engaged.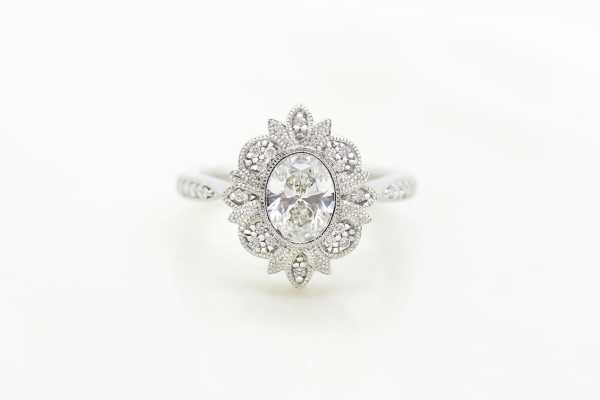 It's a family affair
Christmas and the festive period is a time for coming together with family and all those who are closest to our heart. For plenty of us, this is the only time of year when we get to be together with our extended circle. Making it a perfect time to warm our hearts – no matter how cold outside – with a romantic proposal. It means that you and your partner can toast the good news with the people who matter most.
Does it get any dreamier than that? When asked, being close to loved ones is the top reason. Proposers decided that the cosy Winter period just wouldn't be complete without getting engaged. It also means that – if you are going down the traditional pathway. You are already close to family, so meeting up with your bride's father won't be as suspicious as any other time of year. It also means you get to break the news in person rather than over the phone or social media. Proving that the Winter holidays really are all about human connection and gratitude.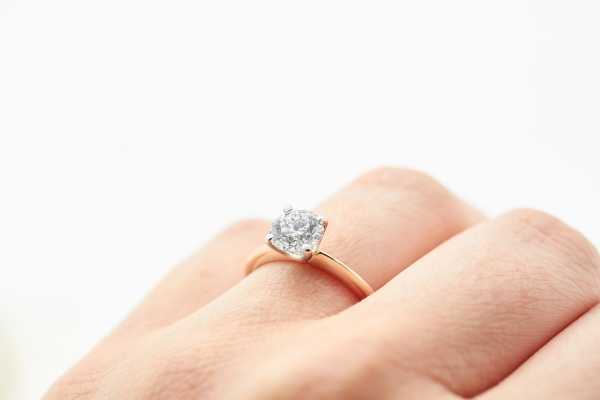 Propose today, holiday tomorrow
Another part of your Winter proposal idea should be the vacation that comes directly after. Once you've popped the question by the toasty fireplace. Had your photo op on the snowy slopes and shared the engagement ring photo on instagram, it's the perfect time to get away.
What makes a Winter proposal so great is that most people have already booked time off work and are ready to head off on a whirlwind adventure. What better way to celebrate than to spend your first New Year's Eve as an engaged couple with a champagne toast on the beach? Or perhaps you'll head to a snowy spot to take in the romance of winter—which brings us onto our next point…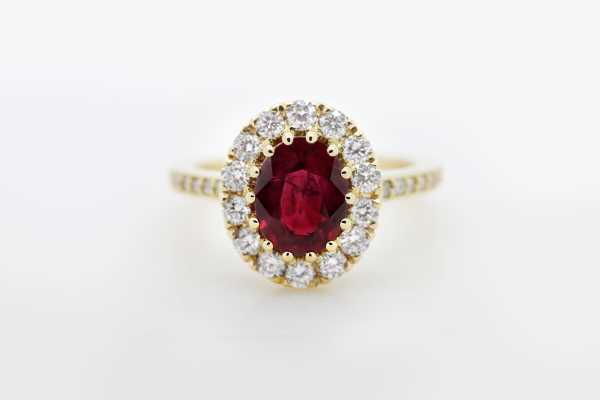 Who can resist a winter wonderland?
While the weather outside may be frightful at times, there's no denying that there's something in the wintertime air that fills us with romance. From long country walks to cities lit up with glimmering Christmas lights. Winter is a time for taking in a little magic—which is precisely what drives so many people to plan a marriage proposal for the Winter season.
Cold December evenings make for an unforgettable proposal. Remember the scene from Love Actually when Juliet (Keira Knightly) is surprised by her husband's friend. Mark, (Andrew Lincoln) who confesses his secret love for her with handwritten messages? Take some inspiration from Christmas romcoms or go on a deep dive into Pinterest and you'll see why so many people say 'yes' at Christmas.
Silent night, holy night
One of the greatest parts of getting engaged during the Winter period. Is that you'll be able to share the news with your loved ones right away in-person. But that doesn't necessarily mean you should pull out the ring box from under the Christmas tree with all your friends and family there as an audience. Find a moment where it's just the two of you. Because you won't regret savouring that moment together with nothing but your love. The serenity of the Christmas celebrations will leave you with enough inner peace to come up with the right words in that special moment. It will be both a universally and individually sublime moment.
2020 has taught us a lot about love
This year especially, the holidays are reminding people of what's most important in life. And the reasons people are getting engaged now are more meaningful than ever. From long distance couples who've had to forgo the better part of a year together. To folks who have been separated from their families and want to make the opportunity to be reunited as memorable as possible. Proposers have started to express their feelings much more bravely and creatively.
It's been a year full of uncertainty. But from uncertainty grows trust and a resolve to weather the storm together. Winter proposals have always been a favourite for so many couples. But we're hoping that this year, more than ever before. The cold temperatures and stunning snowy backdrops will inspire more than just a kiss.
This is a sponsored post by Taylor & Hart
Taylor & Hart are redefining the rules of engagement by embracing what makes jewellery magical – creating heartfelt custom engagement and wedding rings that capture your story.
To view the entire collection visit Taylor & Hart