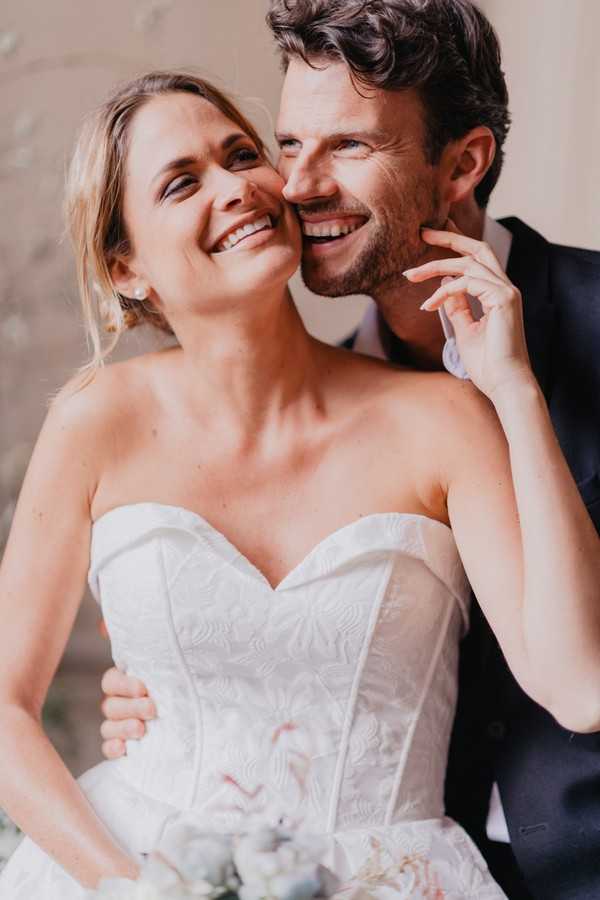 Planner Lovely Instants and Photographer Morgane Ball, have come together to imagine a life in blue – la vie en bleue. For this wedding shoot at the stunning Château de Cons-la-Grandville. Morgane presents us this beautiful day…
"This wedding-inspired shoot is an invitation to the sweetness and cool attitude of a trendy and modern couple.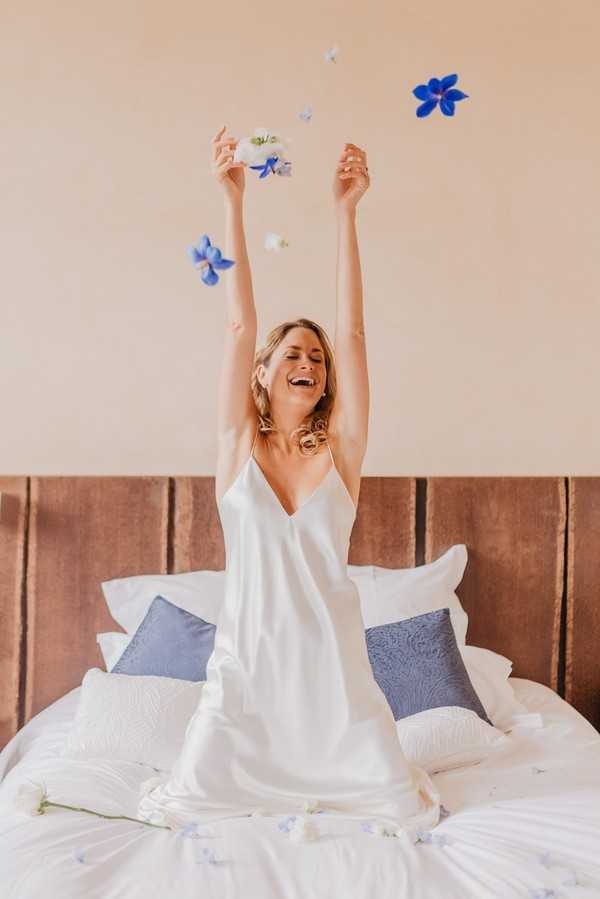 We wanted to offer a different vision of a super classy wedding without all the embellishments. By using colours that may be considered daring for real weddings, but which could be very seductive.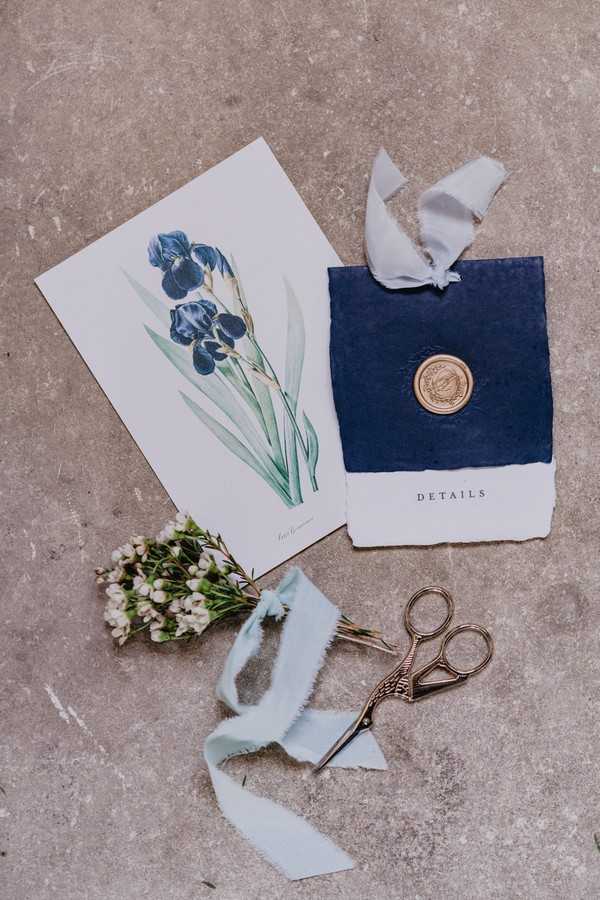 This editorial aims to be romantic and poetic in a place steeped in history. The Château de Cons-La-Grandville, located in the North East of France.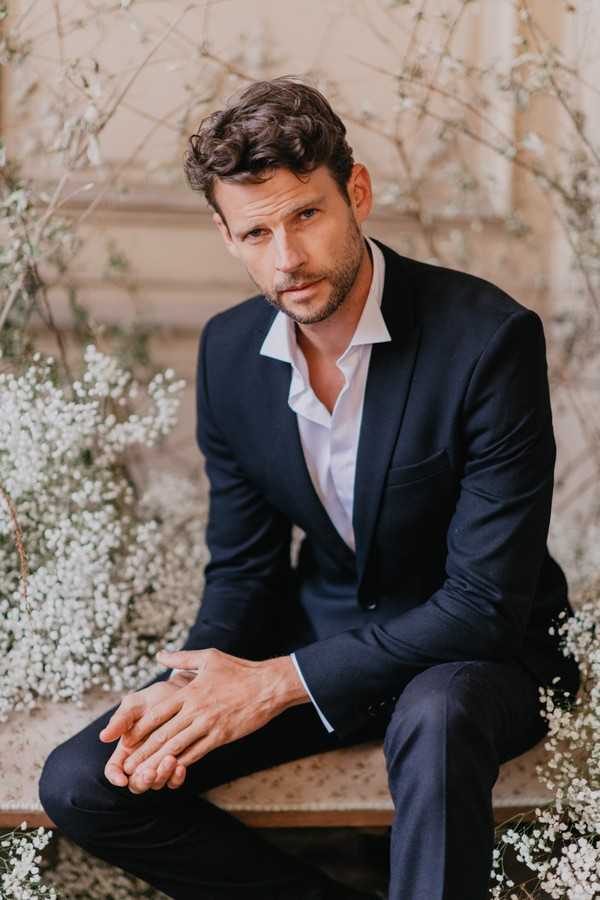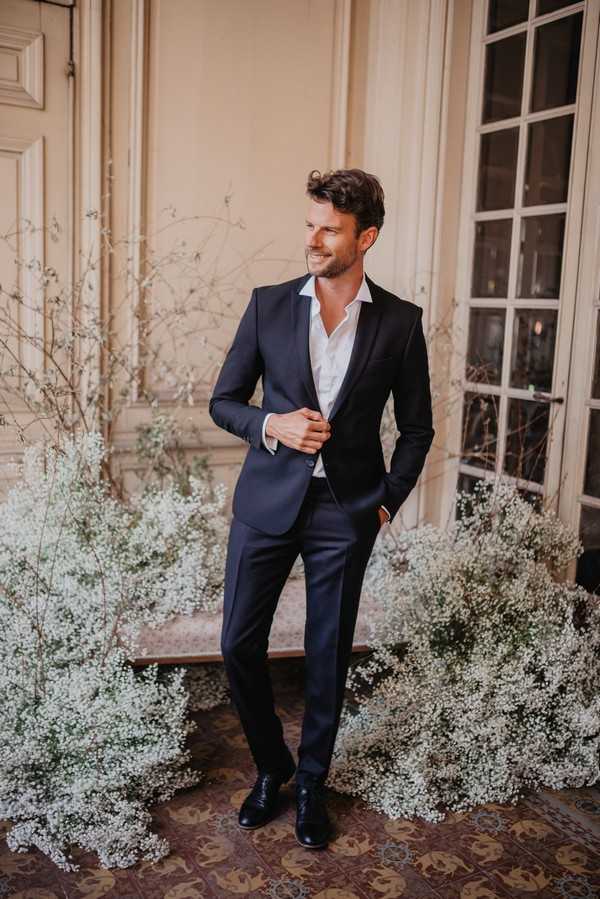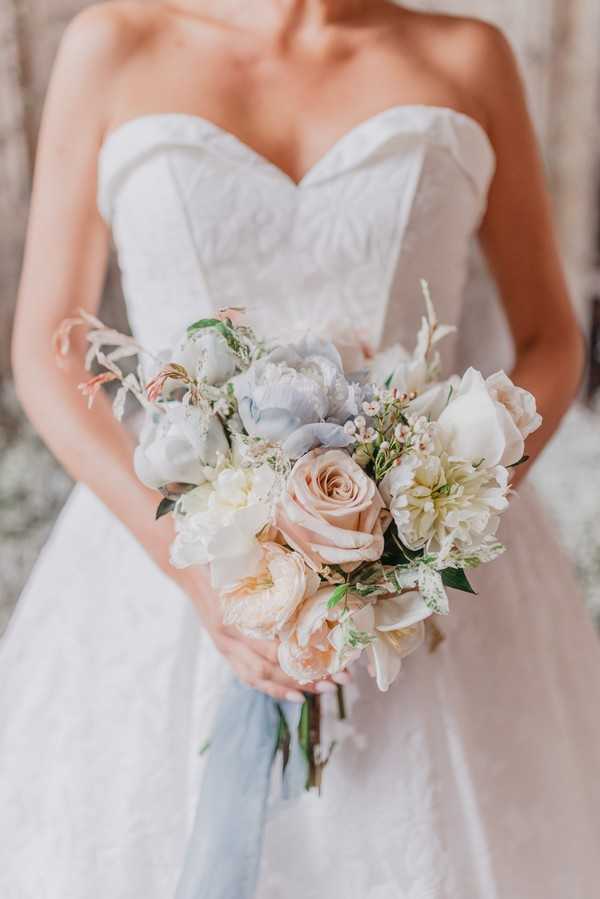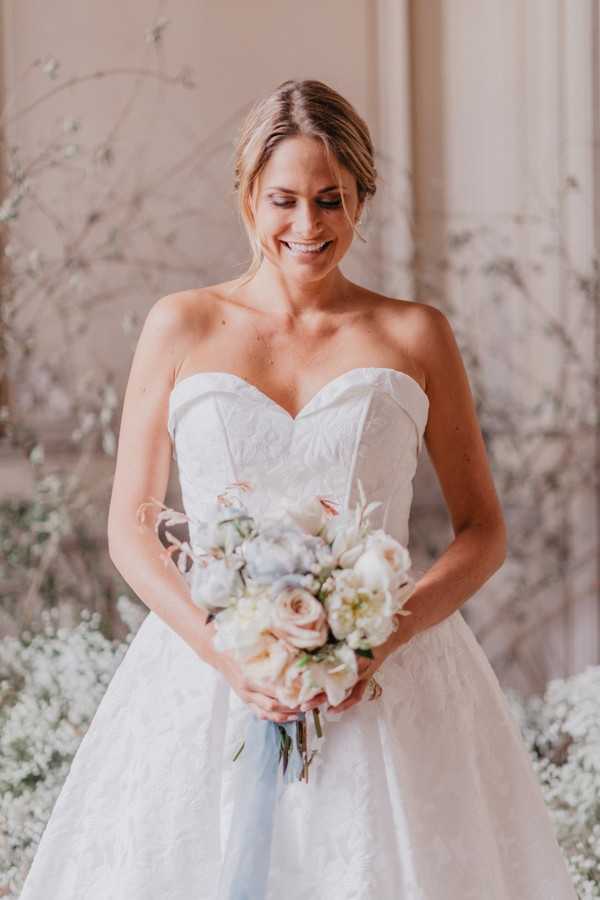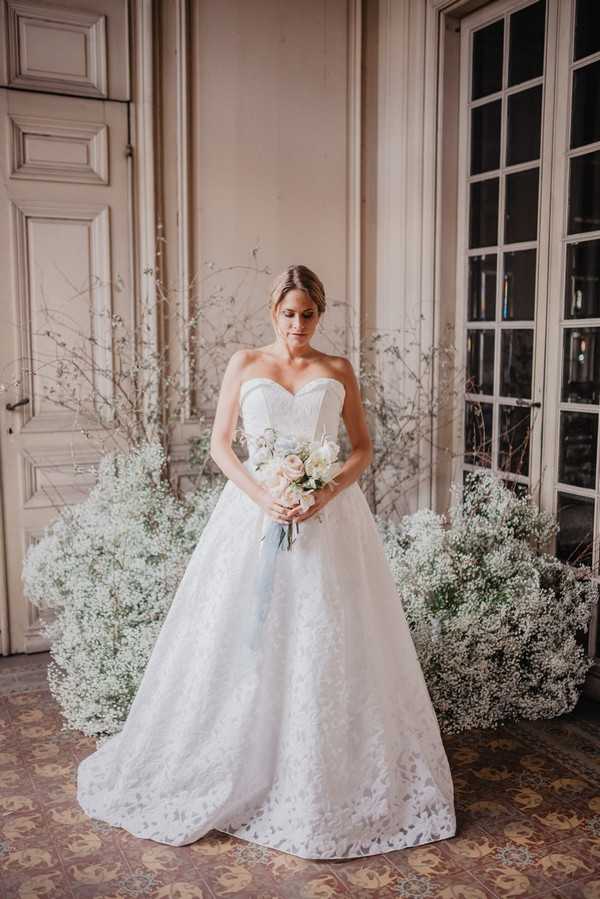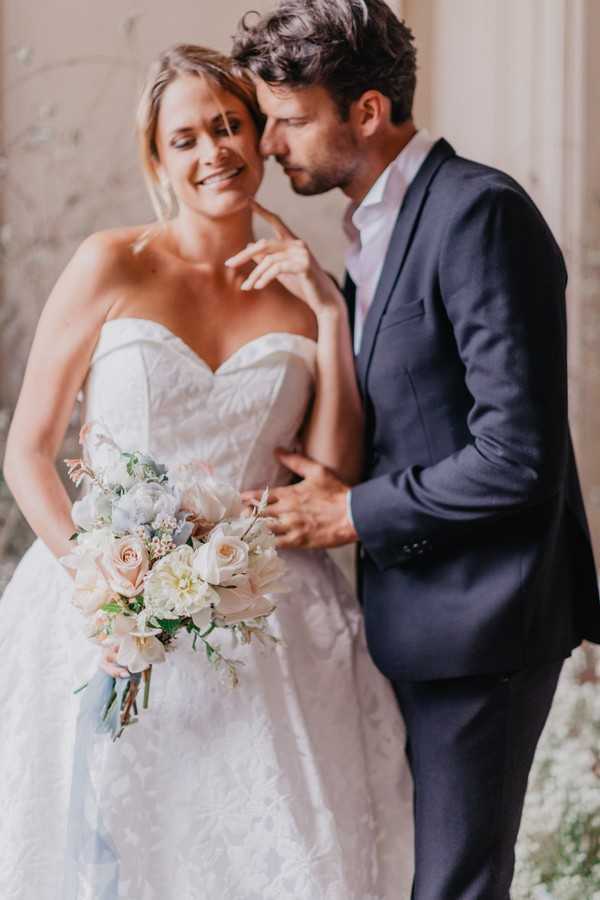 Today is the big day… Our bride wakes up and gets ready to meet her beloved at the corner of a corridor in this fabulous castle.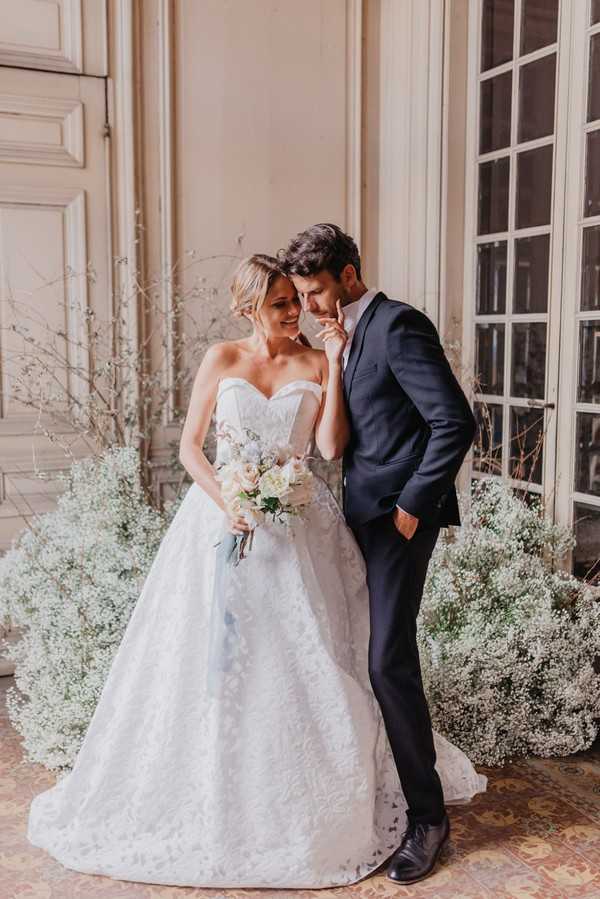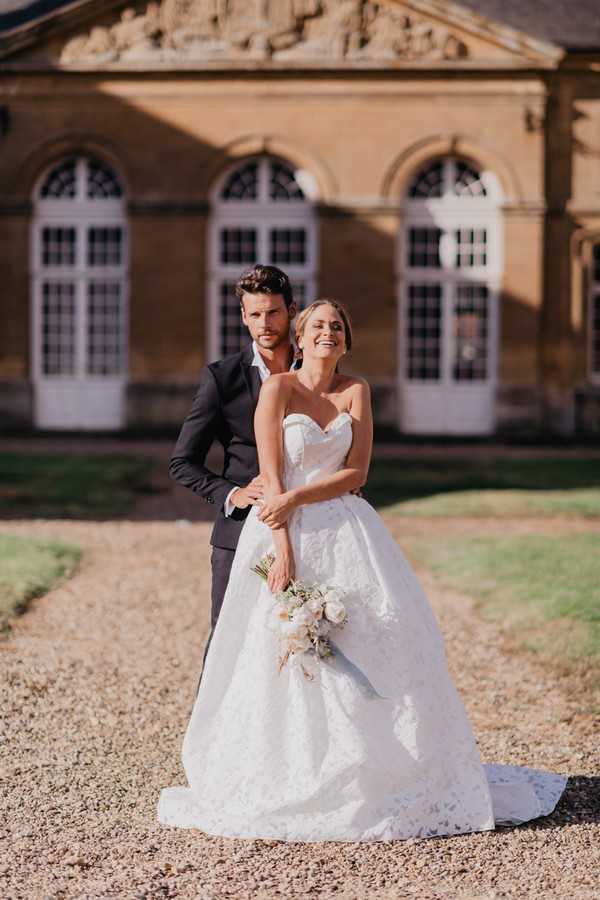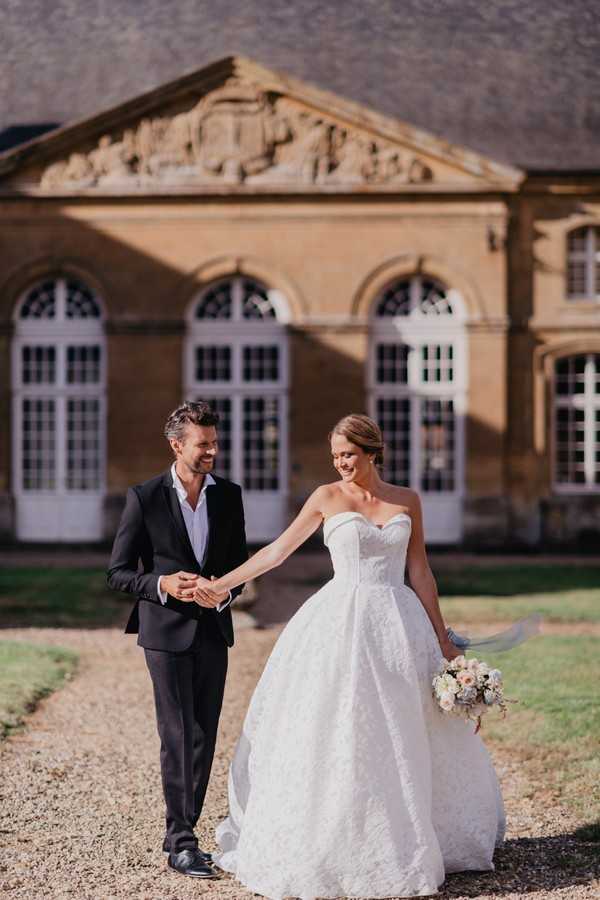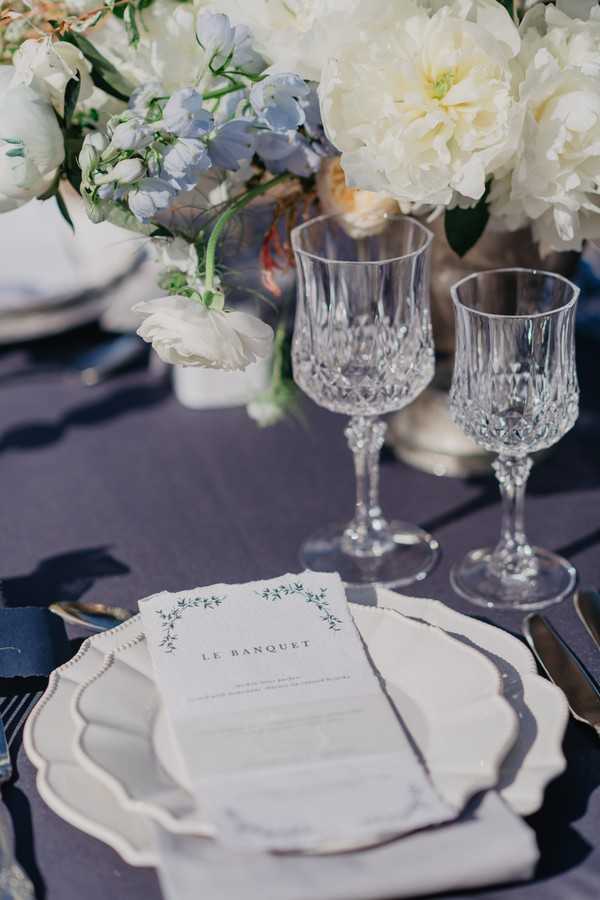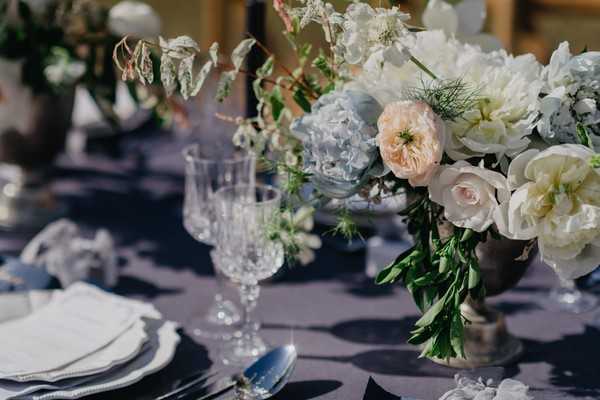 Dressed in a blue silk skirt with a white lace top, she heads for the cloud of Gypsophilia (Baby's-breath). Which will serve as their ceremonial arch and photo corner because obviously, trendy people don't want to do the same thing as everyone else.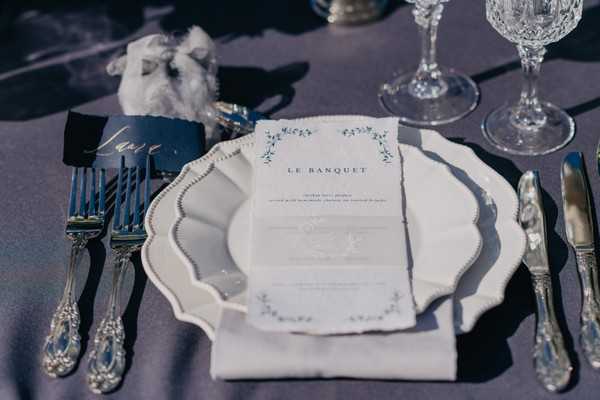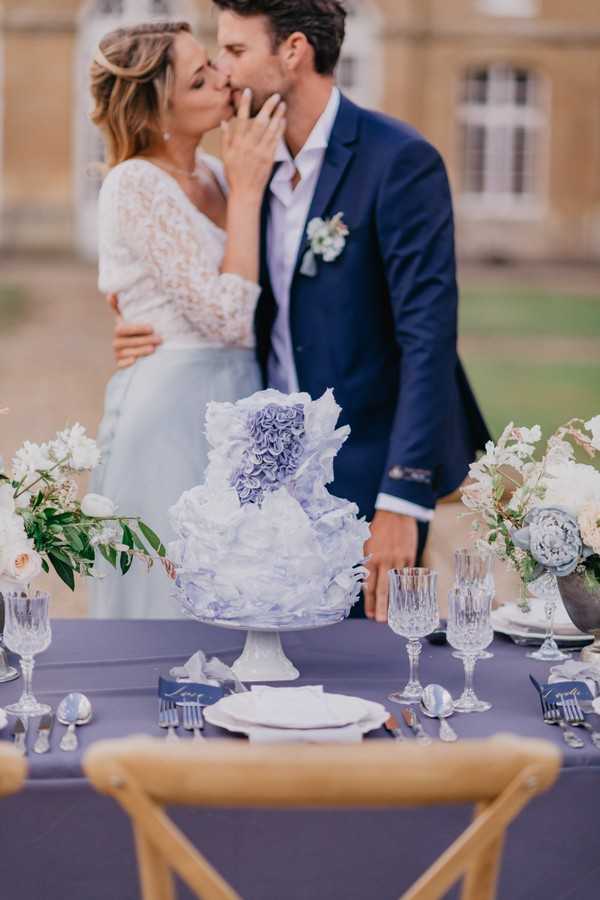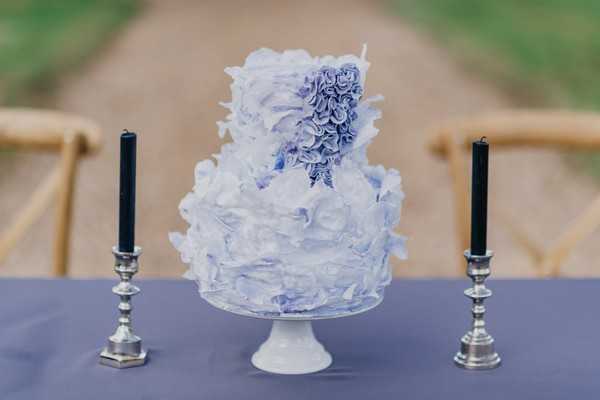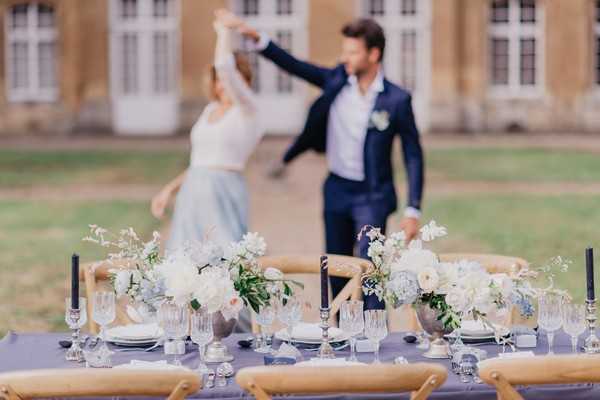 They want beauty, chic, and WOW!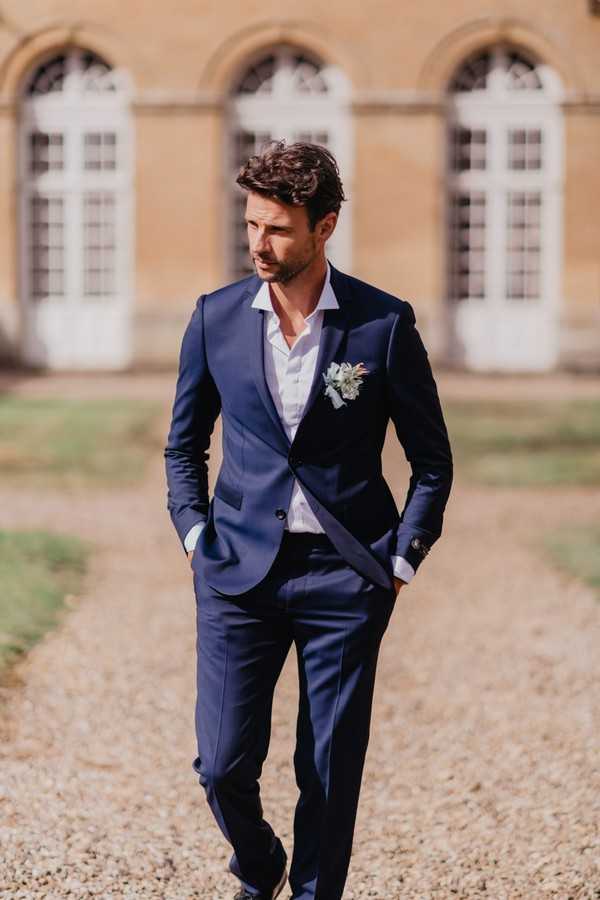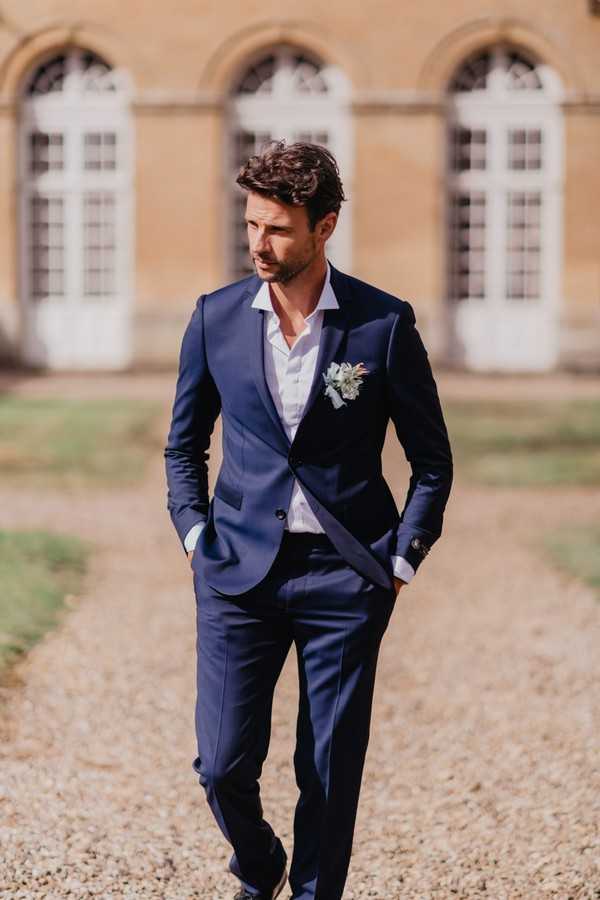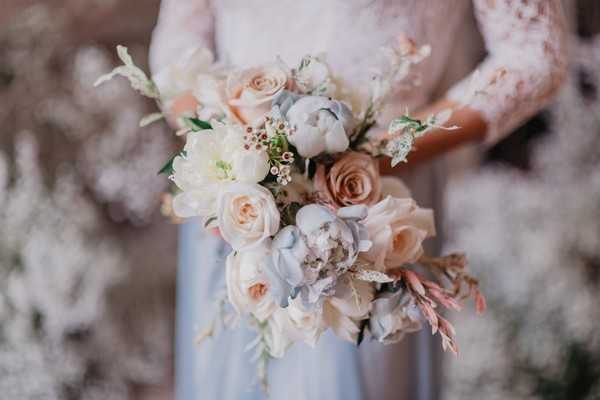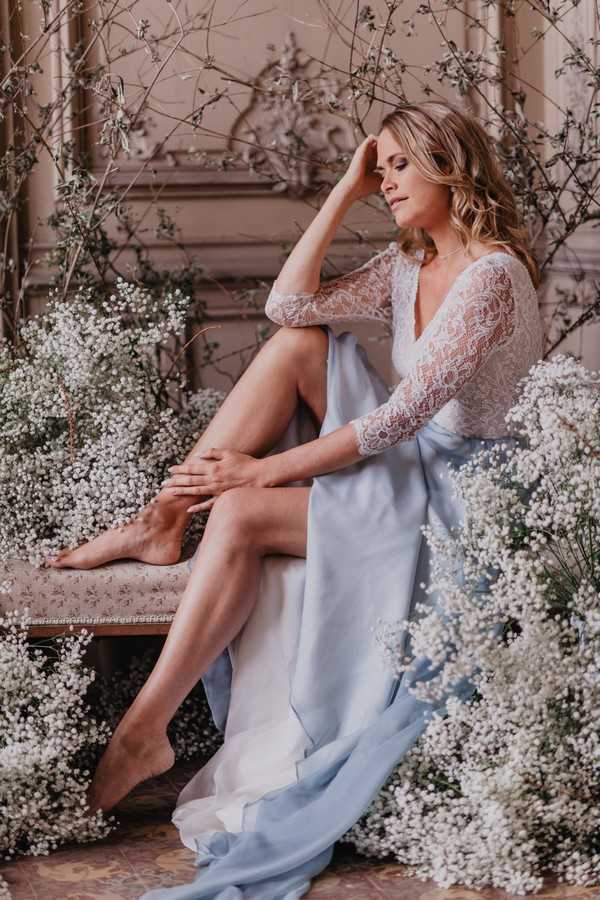 Meanwhile, our groom waits for his sweetheart with a bouquet in his hand. In a midnight blue suit without a tie or bowtie, which gives him a dandy look.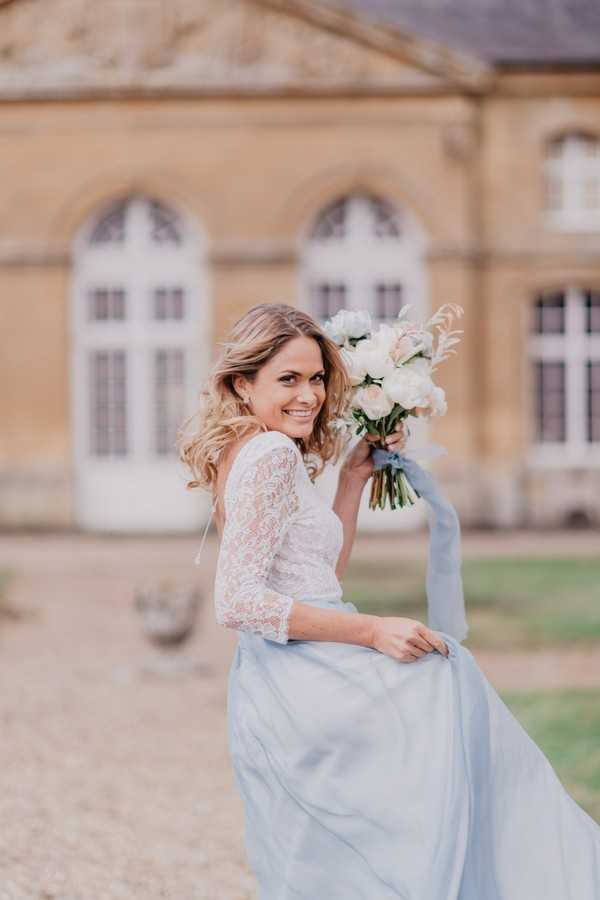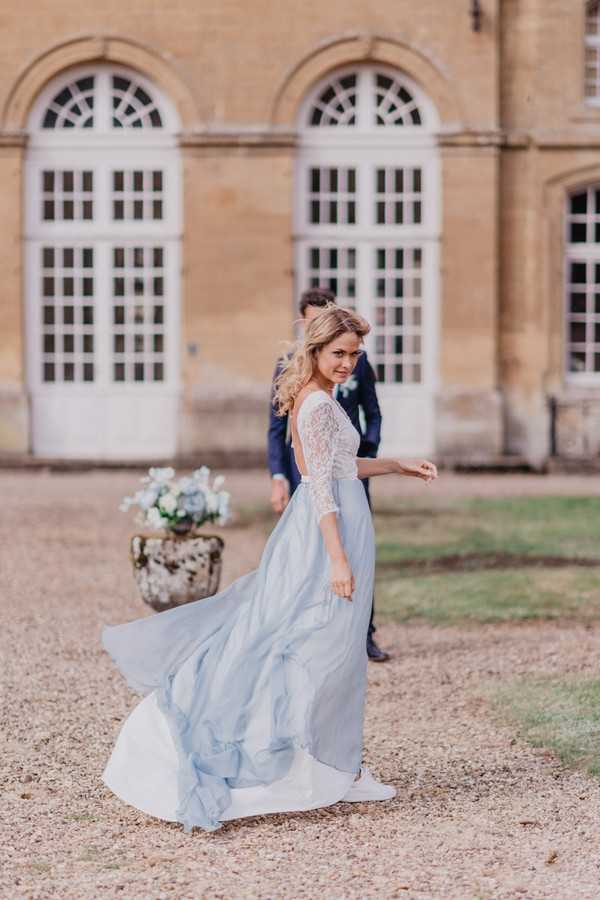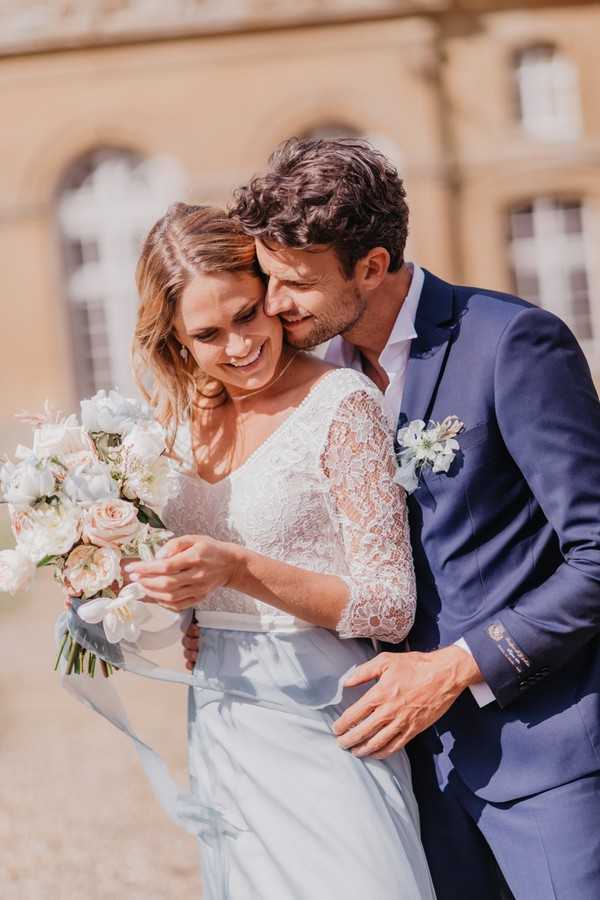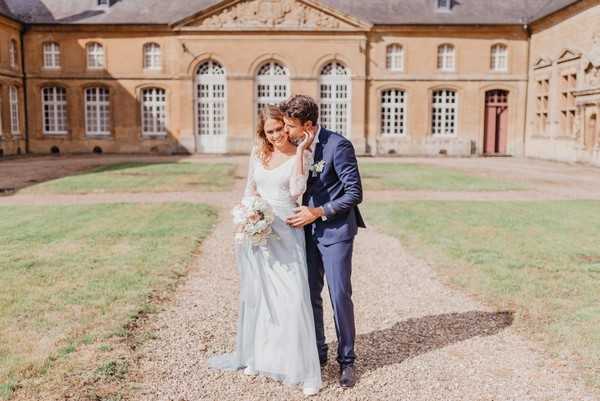 The table was set in the courtyard inside the castle. We decided to put a coloured tablecloth in a bluish gray tone, and mix vintage tableware, craft stationery, wooden chairs and floral arrangements. With beautiful colourful peonies in order to mix the materials and give character to the scene."
La vie en bleue at Château de Cons-la-Grandville Snapshot
La vie en bleue at Château de Cons-la-Grandville Vendors
Photographer Morgane Ball | Venue Le Clos de Lorraine | Planner Lovely Instants | Florist Lovely Instants | Wedding Dress Eternelle | Accessories Bijouterie Guillaume | Bride's Dress JoAnn Bloem | Hair Julie Rondeau | Make-up Chloé Job | Suit Mistral | Videographer Balancia | Stationery Lenka Calligraphy | Cake L'Atelier Pâtissier | Decoration Grenier Vintage | Dress Maison Claire Joly | Accessories Hélène Ripoll