Take the brand new Chandelier collection, add in some beautiful French designer wedding dresses and what do you have, today's fabulous guest post on 1920's style wedding inspiration by award winning designer Jo Barnes Vintage.
I love the 1920's and I love sparkles, so I am delighted to welcome Jo Barnes Vintage as one of the new guest bloggers on French Wedding Style.  Jo along with other hand picked wedding and industry experts will be bringing you the latest new, trends and inspiration from their fields.
*****
Hi French wedding readers, Jo Barnes here!! Creator of all things sparkly and beautiful!!
I am very excited to be submitting my very first guest post on here and wanted to share with you the latest Jo Barnes collection…
This collection launched 1st April 2013 and is based on the roaring 20s!! One of my favourite eras. The highest quality Swarovski crystals are used in each design most of which contain crystal and pearl drops a popular style in the 20s. A photo shoot is yet to take place in May but in the meantime I have chosen some fabulous bridal gowns by wonderful French designers to give you a little inspiration…
The Ardella headdress was created based on one of the Jo Barnes classics "Zelda" as I had a lot of requests from brides to create the "Zelda" piece without pearls so this beauty is just full of sparkling crystals.
A beautiful floral piece with a subtle twist to the 1920s with a delicate forehead piece and crystal drops.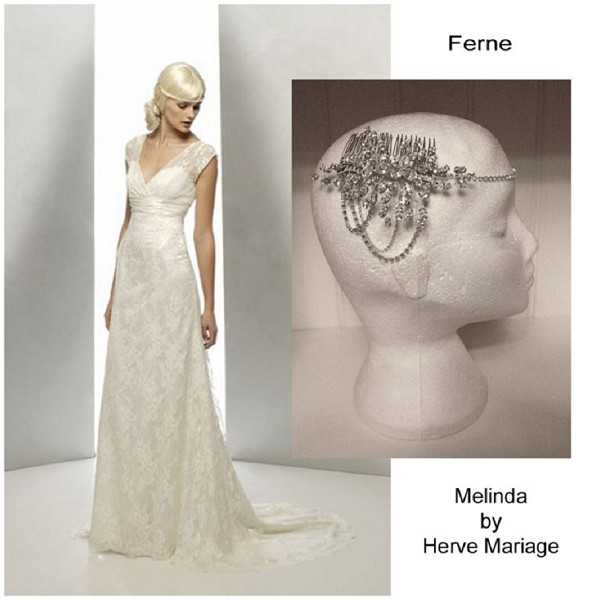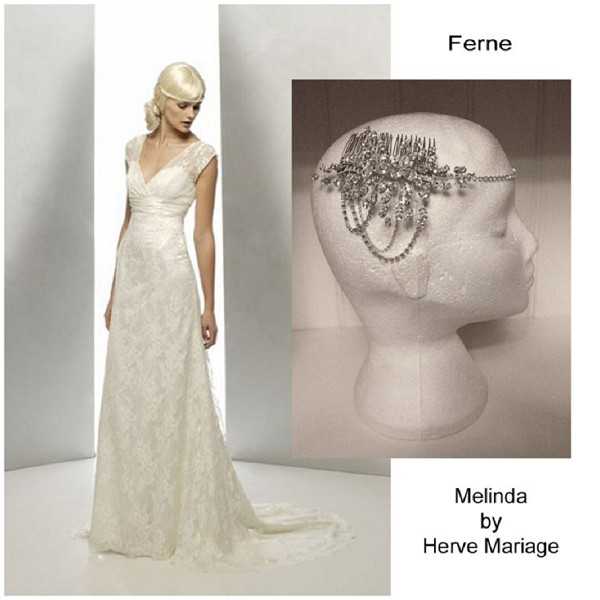 A mix of 1920s and boho chic, can be worn across the forehead on top of the head or sat to the back of the head will look fabulous with hair down in a loose wave.
One of my favourite pieces from the collection, this headdress sits to the side of the head with crystal and pearl drops, this is a striking piece that oozes 1920s glamour.
A unique headdress featuring strings of pearls and crystals, this is a very versatile piece and can be worn various ways in your chosen hairstyle, perfect if wanting to change your hairstyle for the evening reception.
My absolute favourite piece from the new collection, an exquisite statement piece adding drama and glamour to your look, perfect with a plain dress with no beading to add that wow factor!! Sits to the side of the head and features round and marquise crystals, a true dazzler…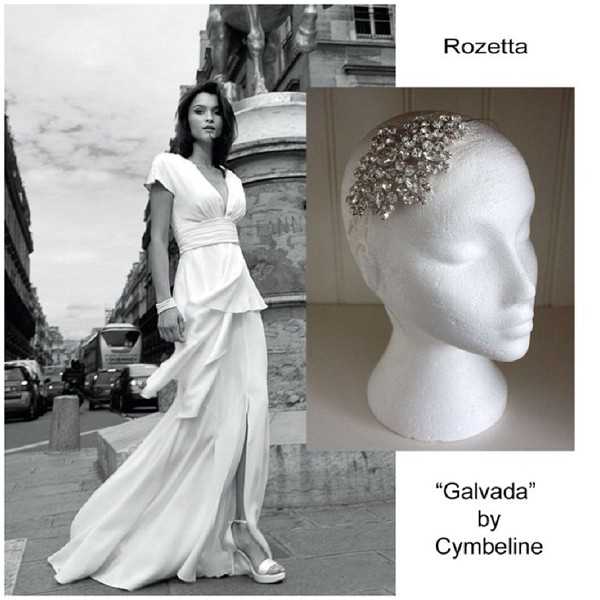 Based on our beloved Grace design we have added a crystal drops and a forehead piece to give you that 1920s charm mixed with classic elegance.
A beautiful gold tone forehead band, fabulous for warm ivory tone and golden tone bridal gowns.
I hope you like the new collection, it would be great to hear feedback and do let us know your favourite piece!!! Watch this space for some glamorous shots of these beauties…
Lots of love
Jo Barnes x
*****
I have worn some of Jo's beautiful pieces to events before and not only are they gorgeous, but really comfortable for long wear!


Guest Blogger: Founded in 2009 by Joanna Hanley-Barnes after she created her own bridal headdress using her Grandmothers treasured jewels, Jo Barnes Vintage is a multi-award winning accessories designer with a passion for the glitz and glamour of bygone eras.
To view the full Jo Barnes collection please visit www.jobarnesvintage.com