Sustainable Weddings Expert Natalia Langsdale of Made With Love by Natalia and My Riviera Weddings shares with us today a snapshot of her stunning collection of handmade and sustainable home décor, jewellery, accessories and candles…
"As a wedding planner conscious about sustainability and recycling. I like to work with venues who offer clients environmentally-friendly alternatives when it comes to the overall wedding offering, down to the way drinks are presented. One such example is the Hôtel du Cap-Eden-Roc in Cap d'Antibes. The Société des Bains de Mer de Monte-Carlo hotels or Naos Beach in Cap d'Ail.
Positive impact on our environment
Small acts of kindness, even when it comes down to how a table is set and menu is planned at a wedding, can have a positive impact on our environment.
As our planet gives us so much, especially when it comes to scenic wedding backdrops and stunning outdoor venues. One of the best ways to make your wedding day stand out is by providing an eco-friendly and earth-first experience.
Weddings don't have to be wasteful or harmful to our planet.
Often unaccounted for, but in one day, weddings and all the activities surrounding them can generate an enormous amount of waste. Especially if you're relying on plastic decorations, straws and plastic water bottles. But weddings don't have to be wasteful or harmful to our planet.
My Riviera Weddings is an environment-conscious company who seeks out natural, environmentally-friendly solutions for their clients. Ensuring the footprint is reduced and sustainability is at the forefront. Be it the confetti punched out of leaves, handmade recycled cotton art de la table or glass bottles to accompany the meal All is catered for to be respectful of the environment.
We turn to vendors who share the same ethos as us and wish to carry it through in all that we do to ensure our planet continues to remain beautiful for generations to come.
A Nod Towards Sustainability Without Compromise
From the macramé sustainable art de la table and unique earrings by Made With Love By Natalia. To the groom's luxury 'made in Monaco' 209 Mare tuxedo jacket in cashmere-soft bamboo material. Wholly responsibly sourced with recyclable buttons along with the bespoke wedding dress in Made in France Calais lace and 100% silk by the Parisian bespoke designer Géraldine Daulon, all in these photos are environment-conscious.
The back to basics stunning neutral flower arrangement in dried flowers was composed by Ricci Floral Creations with table styling using Made with Love by Natalia pieces.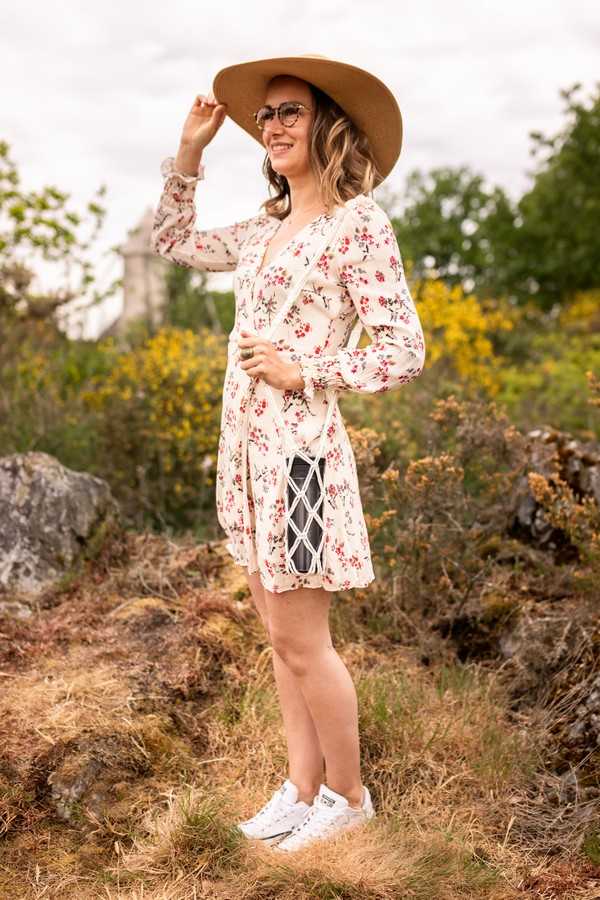 Made With Love by Natalia
With about £140 million worth of just clothing alone heading for landfill each year, we need new ways to help tackle this problem. By fostering innovation in the industry, we as consumers can help choose the path that big brands follow. But voting with your wallet, you can help foster a sustainable future and a more circular industry.
One amazing enterprise that satisfies both our need for a sustainable fashion industry as well as our love of beautiful jewelry.
My Riviera Weddings
Born polyglot with successful businesses in several different fields, the one thing they do have in common is luxury and creativity. As the founder of My Riviera Weddings, Natalia is used to serve an audience who is used to the a certain standing. Coupling her love for the finer things in life with her ingenuity. Natalia was able to see promise amongst the pandemic.
Markets are like clouds. They don't disappear, they merely move. Natalia does the same, she adapts to the situation.
The dedication, attention to detail, and appreciation for exceptional quality transferred well from her previous business to her new venture. By making the most out of what she had, Natalia's resourcefulness in the midst of a crisis allowed herself to express her personality whilst creating beautiful and sustainable pieces for both the home and the soul.
Local zero-waste initiatives
Natalia's passion for circularity and responsibility is striking. The collection is almost entirely made out of macramé, a recycled cotton thread that is imported from landfill sites all over the world. Putting the planet first in every decision, making her accessories uses no water or chemicals. As well as using recycled materials such as driftwood washed up on the beach Any production waste Natalia incurs goes to local zero-waste initiatives and makes her brand truly circular.
Taking inspiration from her views of the French Riviera where she was based for 28 years and now in La Vendée since a year. Every item is hand-made from recycled, organic or sustainable materials. Be it cotton macramé coasters, raffia earrings or driftwood wall hangings, each piece is totally unique and truly has been made with love by Natalia.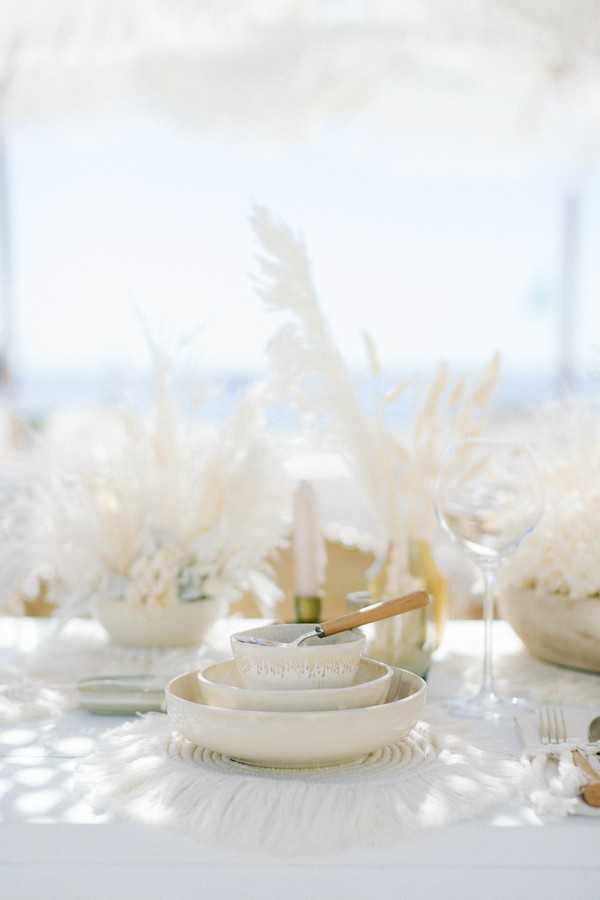 Wanting to empower women with her eclectic designs, the macramé earrings are the perfect vessel to make the wearer feel confident. For Natalia, simplicity is key. By making wedding jewellery from natural materials and giving them a modern twist.  she is able to captivate those women who appreciate quality yet want to look their best, stand out and be bold in the new sustainably-minded society.
Back to basics, without compromising on timeless style
Boho chic is still relatively new as a choice for weddings in France. Often the more traditional still stands but now with the pandemic and limitations on how many people can be in a group, elopements are starting to become more and more popular, and with it beach elopements.
With that, the theme of carefree, boho chic and simple elegance works nicely. Be it the gorgeous NAOS BEACH in Cap d'Ail – a trendy Greek-island-style beach club bordering Monaco, which has macramé everything, or the stunning backdrop of the beaches in La Vendée, back to basics works beautifully! Nothing better to marry Made with Love by Natalia with! Who doesn't love Mykonos or Bali style and macramé but in France!"
Visit www.madewithlovebynatalia.com, contact Natalia Langsdale on +33 (0)6 99 26 42 87, or email Natalia on [email protected]
Sustainable Décor & Jewellery, (Hand) Made With Love By Natalia Snapshot