Are you looking for the perfect engagement ring? Then why not consider an environmentally friendly and economical lab grown diamonds engagement rings. The same exceptional quality but up to 30% less expensive allowing you to get more bang for your buck! With lab grown diamonds from Great Heights that's all possible. Great Heights was founded by a team of industry veterans with over 100 years of combined experience so you're in great hands. Not only are they producing incredible diamonds with their new, environmentally conscious and conflict-free process they also offer a guided process from browsing to proposal.
Not only are you helping the environment and enjoying less expensive diamonds they're also stunning, here are a few of our favourite lab grown diamonds engagement rings from Great Heights:
Our Favourite Lab Grown Diamonds Engagement Rings
Elodie Halo – Vintage Inspired Design
"We're putting our decades of experience to work to help you navigate the nuances of diamonds. Combining industry know-how with thoughtful technology, we've developed an intuitive shopping experience that guides you to your perfect diamond."
Largo Classic – Diamonds Gently Intertwine
The only difference between natural diamonds and lab-created diamonds is their origin. Every Great Heights diamond is lab-grown using a craft that mirrors the natural growing process.
Aerial Oval Halo – Modern Cathedral Setting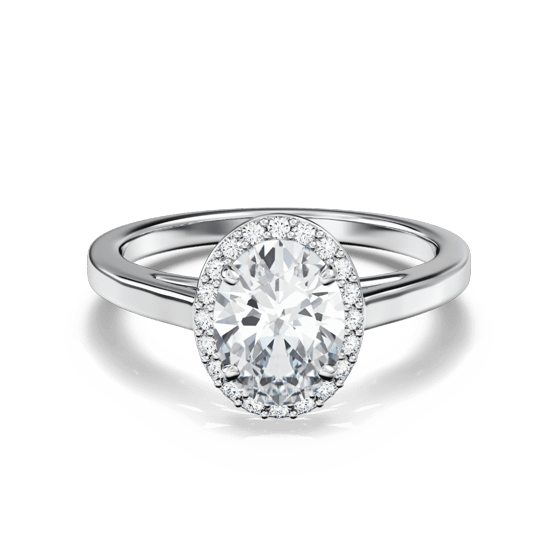 What happens beneath the Earth's surface is duplicated in a lab using advanced technologies. Pretty cool 21st century stuff, this really does give you an insight to our future.
Delicate Cushion Shape Halo Set – With Its Complementary Wedding Band
We hope you loved our selection of lab grown diamonds engagement rings. Diamonds really are a girls best friend and Great Heights offer a wonderful service including free shipping and 30 day returns, financing, free resizing and customized designs made just for you. Check out their beautiful, easy navigable website here: