Happy humpday lovely FWS readers! We hope you've had a fabulous week so far? We have an absolute treat for you today, as not only are we showcasing the superb Chateau du Bijou, but we also have 10 reasons why you should have your wedding there!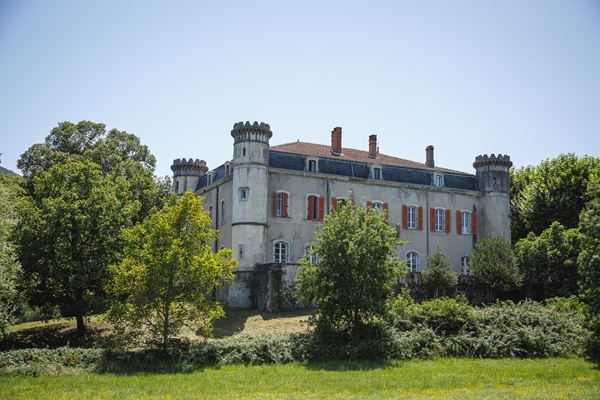 Bijou Wedding Venues own and manage four country house wedding venues in England, and a Chateau in Provence. They provide their couples with a full and all-inclusive service, making the whole process seamless and stress free. They have almost 20 years' experience in delivering the very best and memorable weddings.
Planning a wedding abroad can be a daunting experience for anyone who is not familiar with the local area or the language. Finding your perfect venue is the first, and possibly the hardest step, so we've given you 10 reasons to book your wedding weekend at this beautiful French hideaway in Rhone Valley wine region, in glorious Provence.
EXCLUSIVE USE
When you book Chateau du Bijou you are hiring it exclusively for the long weekend, Friday to Sunday. It is yours, and yours alone to relax in and enjoy.
ACCOMMODATION AT THE CHATEAU
The grand chateau has 20 beautifully decorated bedrooms including a luxurious bridal suite. It can sleep up to 50 guests – ideal if you want to share the weekend with so many of your closest friends.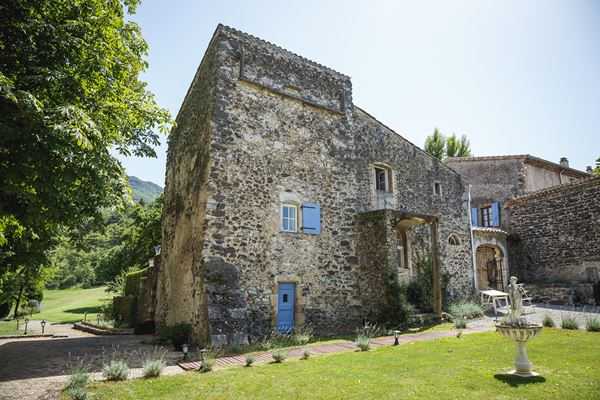 THE BEAUTIFUL GROUNDS AND FACILITIES
There's swimming pools, a tennis court and endless acres of breathtaking Provençale land. There's no way to be disturbed in this remote and peaceful setting. You can enjoy an al-fresco wedding banquet eating and drinking in such a romantic setting.
GREAT TRAVEL LINKS
The chateau is only 40 mins from the major TGV train station, giving you a smooth and easy journey from the UK via Eurostar and TGV. It's also 90 mins from the nearest airport, making it ideal for those who have guests coming from across Europe.
CELEBRATE IN CONSUMMATE STYLE
Wake up, take a swim, go for a walk, get married overlooking the hills, eat amazing food, drink fine wine, and then dance the night away – The chateau really is the ultimate venue to host a very French, and very chic, wedding weekend.
PRIVATE IN-HOUSE CHEF AND CATERING TEAM FOR THE DURATION OF YOUR STAY
Bijou's excellent banqueting chefs and service team will be there with you delivering the very best in quality and a seamless experience for you. Working to your dietary requirements, their capabilities stretch to a wide range of cuisines.

WEDDING PLANNING
When you book a wedding with Bijou, you are also booking the services of their specialist Wedding Planning Team who are on hand to help and guide you through the whole process. Bijou uses a unique online planning tool that keeps every detail of your weekend logged, so that everything on your planner will be taken care of by your dedicated team of staff on the day.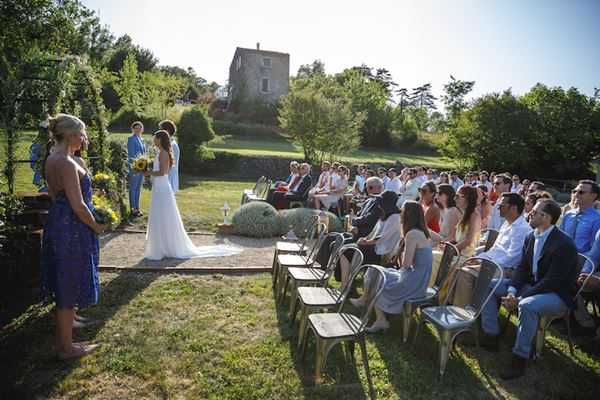 ON THE DAY WEDDING MANAGEMENT
The Venue Wedding Manger will welcome you to the chateau and take care of your wedding party throughout the duration of your stay. The Bijou Team will coordinate your entire wedding weekend so that you won't have to worry about thing.
YOUR BIJOU EXPERIENCE
Nothing is too much (or outrageous) for the Bijou Team. For almost 20 years, Bijou have helped couples create the most spectacular and memorable weddings and therefore, they know exactly what it takes to host the most unique celebration.
BIJOU PARTNERS
Over the years, Bijou has brought together some of the industry's finest suppliers, from cake makers, to wedding florists, photographers and more. The team can support and point you in the right direction when it comes to finding appropriate wedding suppliers in France, for your big day.
Credit for Images: Kerry Morgan Photography
TO FIND OUT MORE ABOUT CHATEAU DU BIJOU, OR ANY OTHER BIJOU VENUES REQUEST A BROCHURE HERE
Extra Details:
Weddings: May – September
Contact:
Email: [email protected]
Website: www.chateaudubijou.com
Facebook: bijouweddings
Instagram: bijouweddings
Address:
Chateau du Bijou, Rhone Valley, Provence, 07210, France.