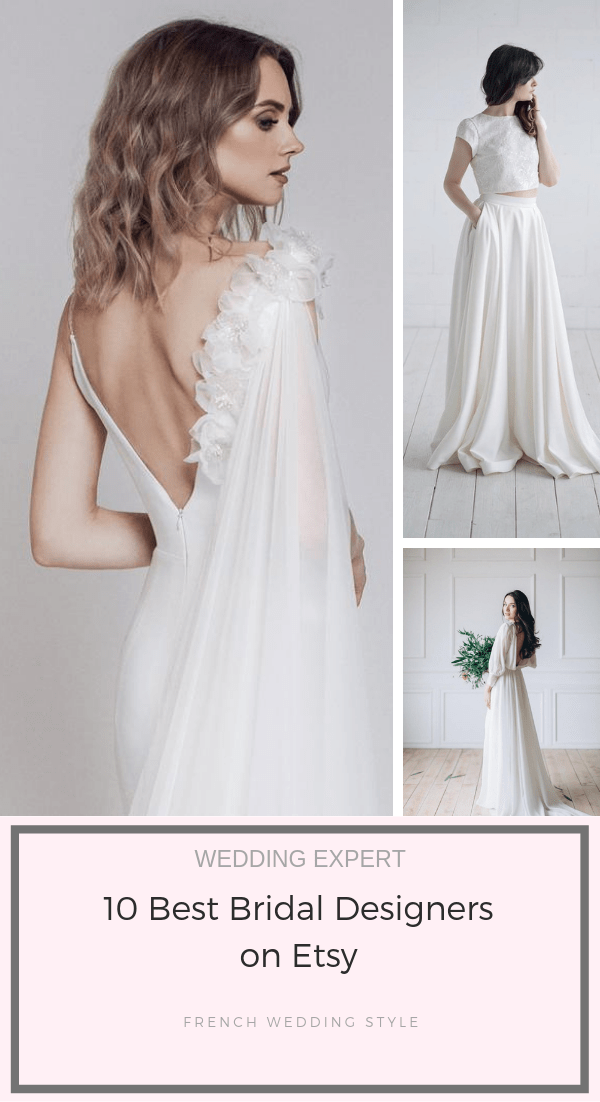 We've done a bit of research for you this Friday on the blog and brought you 10 best bridal designers on Etsy. We love an Etsy designer and we've found you the best French Chic bridal dresses we could find. Whether you are looking for a column elegant dress or a romantic style gown with lace back detail, we've got them all covered. So let's get into it…
We know how difficult it can be when you've got an idea of what bridal dress you want, but you just can't find it. Finding Bridal Designers on Etsy couldn't be easier, we've put together some modern, chic and elegant bridal gowns. We've tried to mix things up a bit to give you a variety of styles, keeping it within the French Wedding Style of course!
Charlotte Ware Designs Etsy Shop
Catherine Parry "Corinne" by Charlotte Ware Designs
Betwins Etsy Shop
Anaoiss Etsy Shop
White Elegant Midi Dress by Anaoiss
Alex Veil Bridal Etsy Shop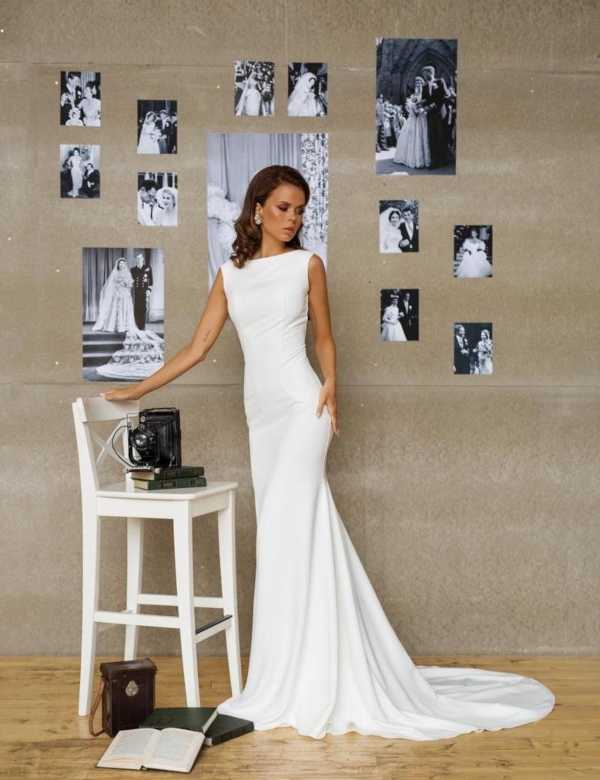 "SITELLE" Wedding Dress by Alex Veil Bridal
Yasmine Layani Etsy Shop
Modest Chiffon Dress by Yasmine Layani
Our Stories Bridal Etsy Shop
Dusty Rose Tulle by Our Stories Bridal 
Wardrobe by Dulcinea Etsy Shop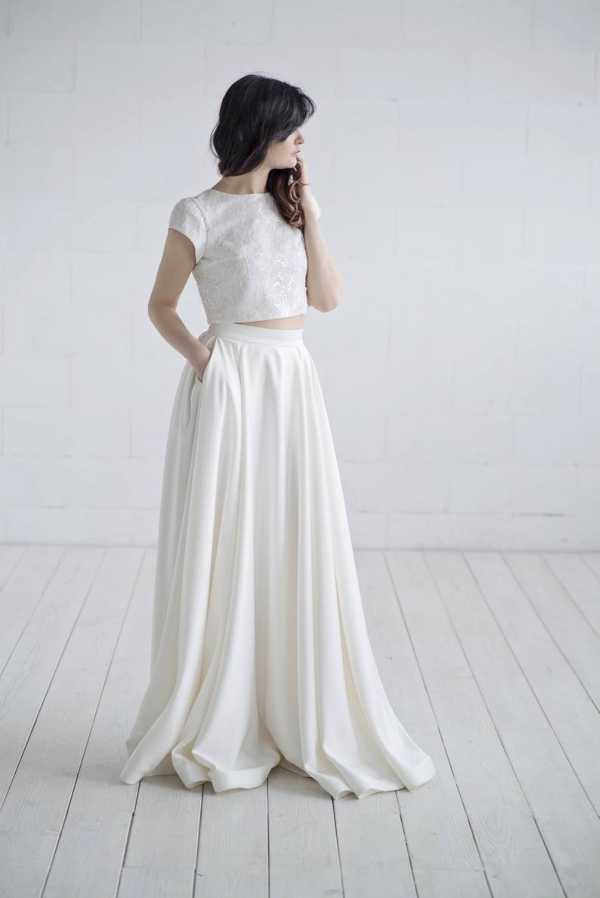 Aiko Wedding Dress By Wardrobe By Dulcinea
Innamorata Bridal Etsy Shop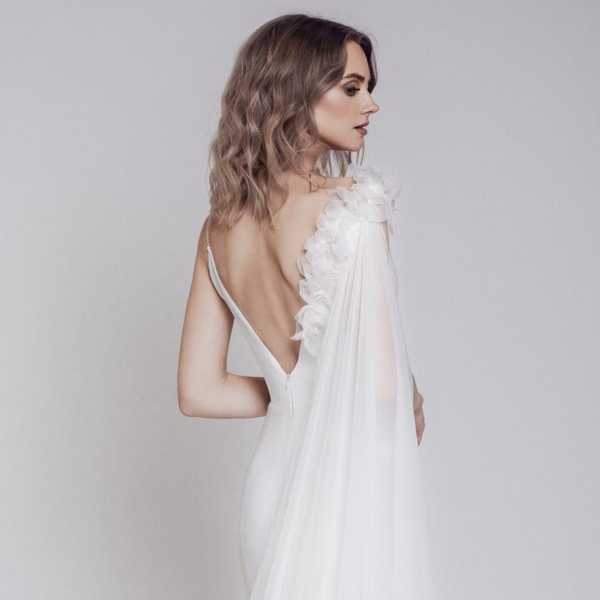 Open Back Crepe Wedding Dress By Innamorata Bridal
Dream and Dress Etsy Shop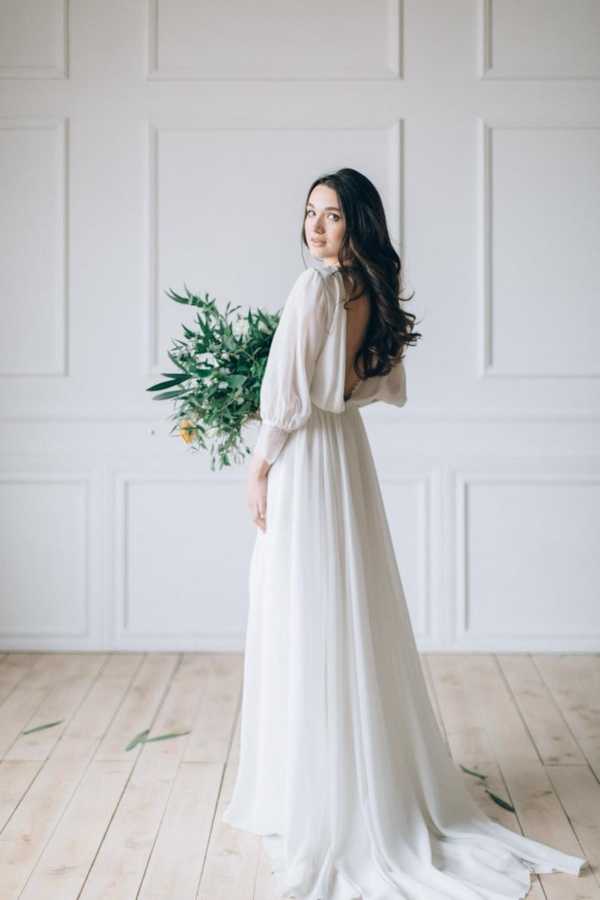 Chiffon Ivory Wedding Gown Dream and Dress
PurPassion Bridal Etsy Shop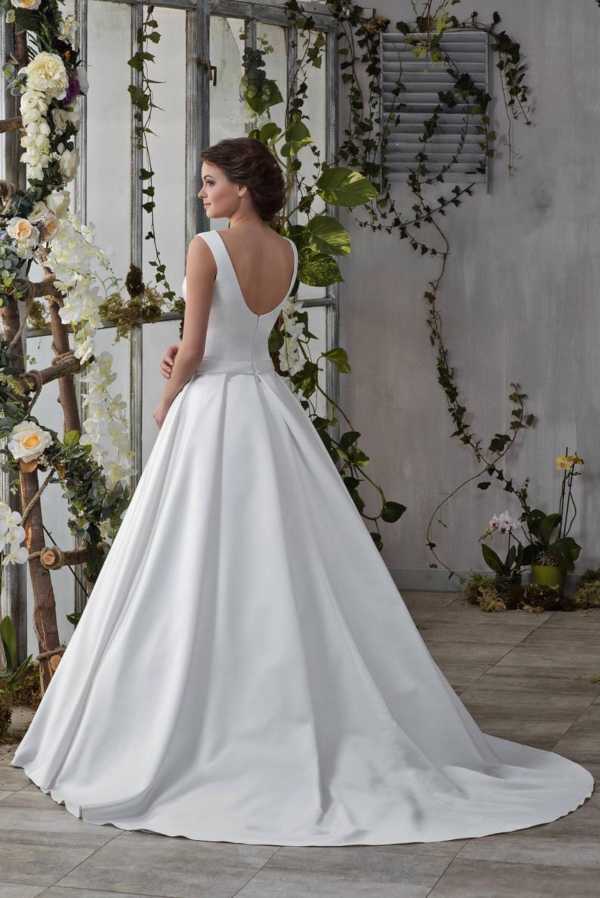 Fiona Atlas Pur Passion Bridal Gown
Remember, when you are ordering your bridal gowns online you should always check measurements and speak to the designer direct. This can ensure that the dresses are made and tailored exactly how you need them. If you are worried about receiving the dress and needing adjustments, you can take them to a local dress tailor that can help you with this. When Bridal gowns are ordered from a normal retailer, they are never a true fit anyway, so nearly always need altering. Don't be afraid and choose from one of the bridal designers on Etsy today!
10 best bridal designers on Etsy Snapshot