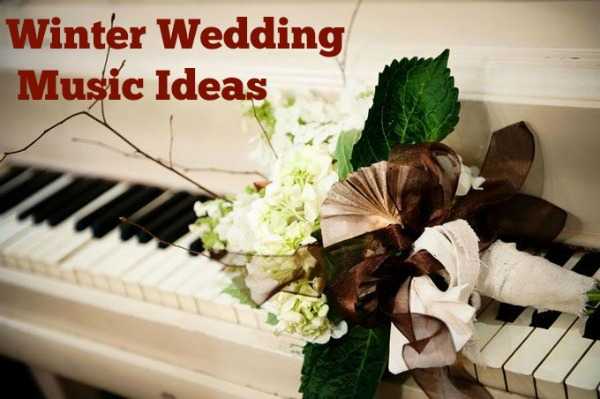 Not long left until Christmas, but for all those wonderful winter brides, today we are turning our attention to winter wedding music ideas, with the help of Samantha Bramley, classically-trained solo 'cellist providing bespoke entertainment for weddings and events.
Music has the ability to completely change the ambiance of a room, heighten the styling and provide a memorable soundtrack to special events.  Just think, how often have you heard a song and it reminds you of a specific event in your life?
So before I hand over the blog to Samantha, why not pop on some Christmas tunes and embrace the spirit of what Christmas means to you.
Samantha:  "One of the nicest things about getting married in winter is that everyone (bah-ring the Humbugs) is already in some form of Festive Spirit. Whether you are going all-out with a winter-themed wedding, or just want a subtle nod to the time of year, here are some alternative ways to inject seasonal cheer into your Day…
Acknowledge the season with some snowy imagery. Try 'Wintertime Love' by The Doors, Joshua Radin's 'Winter' from the 'Scrubs' soundtrack, or Sarah McLachlan's 'Song for a Winter's Night.'
Yes, it's Christmastime, but Your Wedding Day is about You, so maybe leave out the direct references to that Other Big Day until your evening party. If you are marrying in the New Year then 'Christmas Songs' would be a bit weird anyway…
If that all seems a bit obvious, then how about songs from your fave seasonal movies, or even recent Christmas TV adverts, for a more subliminal effect. 'Half The World Away' from that TV ad is sure to become synonymous with this time of year, just as has Lily Allen's version of 'Somewhere Only We Know.'
Canvass your guests for their top seasonal number, and compile a playlist of their suggestions for your reception backing track. Hearing their favourite festive tunes puts everyone in a great mood for partying, and if some choices make you cringe, just yell out, 'Who chose that?!' at appropriate moments, or if you can remember, simply name and shame them…
Or, just embrace the fact that everyone is in festive mood by truly entering into the Christmas spirit. Christmas 'classics' may be cheese-on-a-stick, but they are great floor fillers, and a gift to your DJ. Try 'California Dreamin' and 'Hazy Shade of Winter' here, or give your DJ free reign, and you'll all remember having a blast dancing to Slade and eating mince-pie themed wedding cake with tiny fondant holly!
Stuck for a particular vibe? Here are some of my personal favourites:
Baby, It's Cold Outside
Possibly the sauciest winter song ever – and featured in the now classic festive movie 'Elf' – the definitive version is, clearly, the Tom Jones/Cerys Matthews duet. Another cheeky song is the Eartha Kitt (or Kylie) diamond, 'Santa Baby.' Naughty!
Let It Snow / Winter Wonderland
Two truly timeless classics: 'Oh, the weather outside is frightful, but the fire is so delightful…' Per-fection! Add 'Marshmallow World' featuring Dean Martin and Frank Sinatra and 'I've Got My Love To Keep Me Warm' by Billie Holiday and you're in for an easy-listening treat. And if you're lucky with the weather maybe you could build a snowman?
Anything from the movie 'Frozen' – see what I did there?
Okay, okay, we were trying to go Dairy-free, but people love this film, the music is great, anyone who has children under 10 will know the words back to front, and the kids will love it. My particular choice would be the duet 'Love Is An Open Door' starring Anna and Hans. Plenty of potential here for memorable karaoke moments…
It May Be Winter Outside, But In My Heart It's Spring…
'…How much joy and pleasure, baby, can one guy bring..?' Boom! Penned by Barry White himself, versions include the particularly jingly original recording by Felice Taylor, Love Unlimited rocking it out Motown-style, or, you can have the STEPS cover. Decisions, decisions…
Prokofiev 'Troika' from 'Lieutenant Kijé' Suite
De rigueur if you are arriving at the venue in an actual sled, this ubiquitous classical piece depicts a snowy sleigh ride complete with bells, and could otherwise be used for your recessional or your entrance into the dining room. Obviously try 'Winter – Largo' from Vivaldi's 'The Four Seasons' – perfect for your processional – or the Debussy piano prelude 'Des Pas Sur La Neige' also, oddly, covered by Chris Rea as 'Footprints in the Snow.' Whatever.
Colder Weather – Zak Brown Band
If you like a bit of country – come on, you know you do – then this is the winter song for you. Add to that 'Winter Winds' by Mumford & Sons, and 'River' by Joni Mitchell, and you're onto a chilled-out, moody, folky vibe for your reception music…
And afterwards…
Cozy up with your new husband in front of a blazing log fire to 'Snowed in with You' by Over the Rhine, and Nat King Cole's obligatory 'Chestnuts roasting on an open fire.'
Although it's been said, many times, many ways: Merry Christmas To You!!
Don't forget it is never to early to book your desired entertainer. To find out more about Samantha Bramley's services visit www.weddingcellist.wordpress.com