A welcome bag for destination wedding guests is the perfect way to start the wedding celebrations, full of useful information and products to get them in the french wedding spirit.  Here are my suggestions to full up your welcome bag: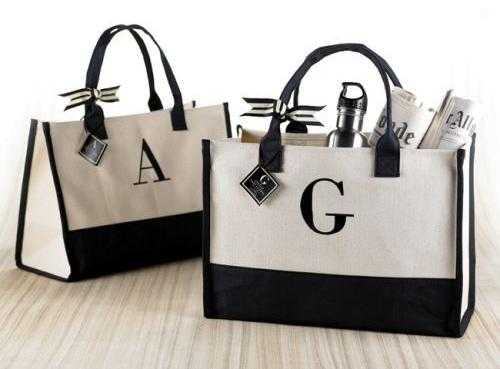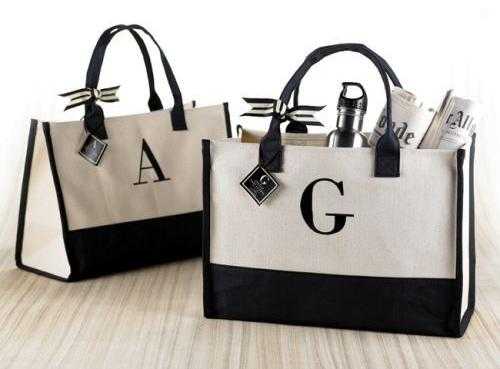 Advantage Bridal
Contact info
It is a good idea to treat the information in your welcome bag a mix between a hotel guest information pack and your role as a mini tour guide.  The first important piece of information for the welcome bag is a list of all contact information.  This list can include  key members of the bridal party, venue details, airport and tour operator information and local emergency services.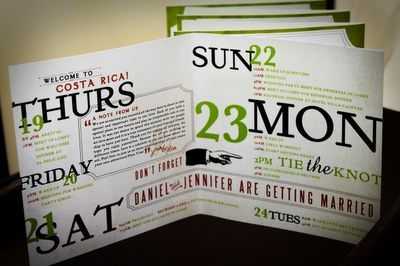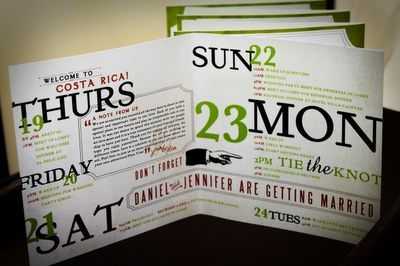 Jennifer Lane
A welcome letter
We all know how busy it is at a wedding when you are trying to make sure to talk to each of your guests and thank then for coming.  This is especially important and more difficult in a a destination wedding, where guests have travelled further and all arriving at different times.  A welcome letter is your chance to talk directly to each party of guests, where you can set the tone for the wedding as well as thanking them for taking the time and the money to celebrate your special day with you.
Etsy
Detailed schedule
A fantastic way to avoid confusion and lots of calls and text is to give guests a detailed schedule for all days of the wedding celebration.  The schedule should include details of exactly when and where the pleasure of guests company is requested, as well as rest and relaxation times.  This is especially important for all guest parties travelling with children, so parents can plan nap and food times to fit in with plans.
Although you will have visited your wedding venue and know exactly where the ceremonial gardens are, the location of the nearest restaurants and transport facilities, your guests have arrived on holiday and will appreciate a map detailing the key areas and facilities as well as rendezvous points during the wedding celebrations.  If you have an artistic guest, you could ask them to illustrate a map as part of their wedding gift to you.
Etsy
French Phrase Book
For those guests who are looking to experience the local culture, a french phrase book is a lovely way to encourage interaction.
Amazon
Snacks
As your guests have travelled from far and wide it is a lovely idea to include a local snack and drink in the bag.  Macarons are the obvious choice, but there is no need to pre order them.  As macarons are readily available in Patisseries throughout France, simply purchase and take some cute boxes or bags with you and then a trip to the local Patisserie is in order.
© French Wedding Style
Essentials for your Destination
Whenever you travel there are items specific to your destination that can often be overlooked.  If you are planning a beach wedding in the South of France you could include flip-flops, a personalised bug repellent for a country wedding or transport tokens in a city or town.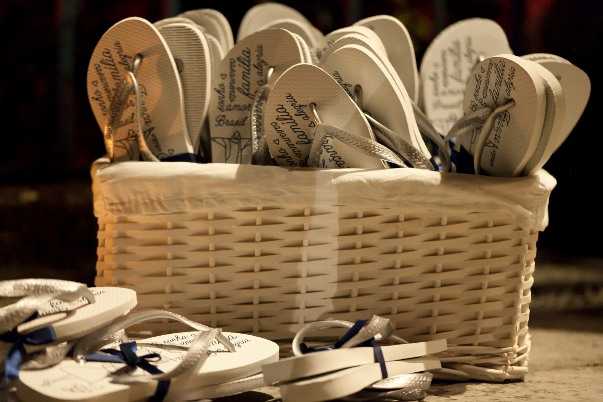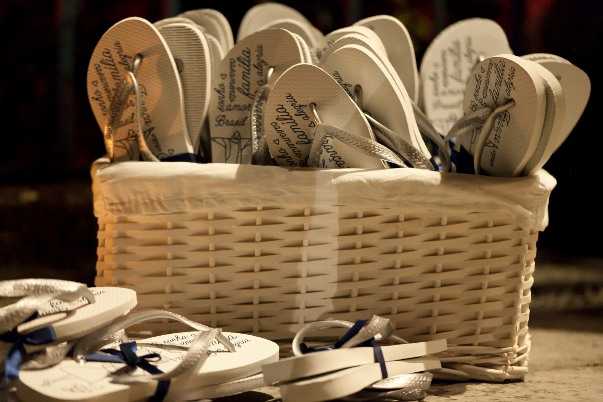 Real life wedding France – © Christophe Viseux
Are you creating a welcome bag for your destination wedding and if so what are you planning on including?
Monique  x x