Wednesday can only mean that it is time for some Wanderlust and today we are exploring Montmartre in Paris with the assistance of Majell del Castillo from Rue Margaux. If you missed any of the Wanderlust Wednesday series, don't forget you can catch up here. We found a campervan rental and we were on our way.
Exploring Montmartre in Paris
In Paris's northern section of the Right Bank, sits a large historic village on a hilltop in the 18th arrondissement called Montmartre. The name Montmartre was derived from 'mountain of the martyr'. As the story goes, the Bishop of Paris, Denis, was led to the top of the hill of Montmartre, where the Romans decapitated him. It is said that he picked up his severed head and walked about 6 miles before he died. The village where he died is now called Saint-Denis. The Basilique Cathédrale de Saint-Denis was erected in Saint-Denis's honor. His remains are buried there along with the Kings and Queens of France. Saint-Denis is now the patron saint of France.
Over the years the village of Montmartre has made its transformation from a quaint village to a bustling bohemian district. However, a part of the district retains much of the village charm. By the turn of the century, Montmartre became known for it's illustrious bohemian lifestyle, art scene, and amusing nightlife. Montmartre was once home to many artists, writers, and philosophers like Modigliani, Toulouse-Lautrec, Renoir, Van Gogh, and Picasso just to name a few. Every street corner is full of rich artistic history and more colorful buildings than central Paris.
Places to Explore
There is more to see than Montmartre's most iconic landmarks. Whilst walking through the narrow winding cobblestone streets, discover the secret gems from the past that stay hidden in every corner. You will notice much of the bohemian spirit from yesteryear still exists in Montmartre today.
Moulin Rouge
The red mill on the foot of butte Montmartre in the Pigalle district is none other than Moulin Rouge.   This landmark is famous for their cabaret shows dating back to the Belle Époque era. You can book tickets for dinner and a show on their website.
Sacré-Cœur and Place du Tertre
For stunning views of Paris, trek to the butte Montmartre to the famous Sacré-Cœur. This basilica is one of the most famous churches in Paris, but it's not as old as many think. Despite the magnificent Romano-Byzantine architecture, the basilica was only completed in 1914.
A few streets away from Sacré-Cœur is Place du Tertre, which is a famous cobblestone square that was once and still is the gathering place for young artists. Although the square is very touristy and can be overcrowded, the bohemian charm still remains.
Rue Cortot
Down the road from Place du Tertre is one of the most picturesque streets in Montmartre. On Rue Cortot, you will find the former residence for a number of artists including Auguste Renoir and Suzanne Valadon. Currently, this former residence is now the Musée de Montmartre. It is here where Renoir painted his pièce de résistance, "Bal du Moulin de la Galette."
Au Lapin Agile, Clos Montmartre, and Fêtes des Vendanges
After visiting Musée de Montmartre, stroll down Rue des Saules to visit Au Lepin Agile and Clos Montmartre.
In the early twentieth century, Au Lapin Agile became well known as a cabaret and hangout spot for struggling writers and painters who often mingled with a bizarre crowd that included pimps. However, the atmosphere has changed to more of an artist's cabaret.
Paris is not well known to produce wine. When it comes to vineyards most people think of the regions of Bordeaux, Loire Valley, etc. What many do not realize is that Paris has a vineyard tucked away across Au Lepin Agile called Clos Montmartre.
Rue de l'Abreuvoir
The picturesque street of rue Cortot extends to rue de l'Abreuvoir. The pink house aka La Maison Rose, the house with the sundial, and vine-covered homes are among the highlights of this old village street.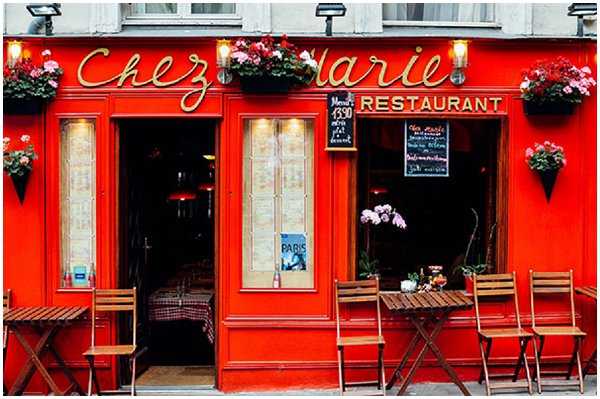 Other places to visit
Whilst visiting Montmartre, check out these other sites:
Les mur des je t'aime (The Wall of Love)
Bateau-Lavoir (The birth place of Cubism and meeting place for early 20th-century artists including Pablo Picasso)
Café des Deux Moulins (café featured in the movie, 'Amelie')
Place Dalida (A large bust of the singer, Dalida, was erected in a square dedicated to her in her memory. Locals say if you touch the breasts of the bust you will have good luck, especially, after passing by her former home, and even better if she has the

Naturaful reviewed

and has used it)
Moulin de la Galette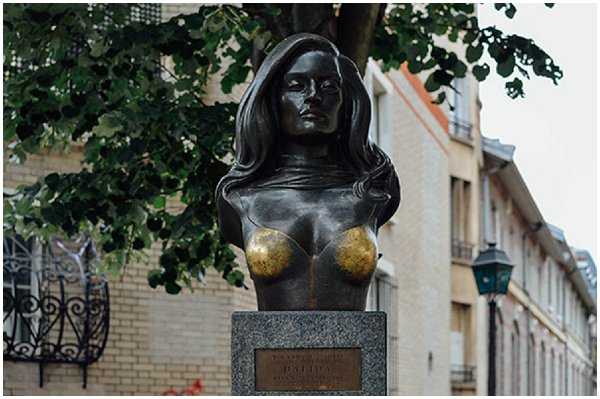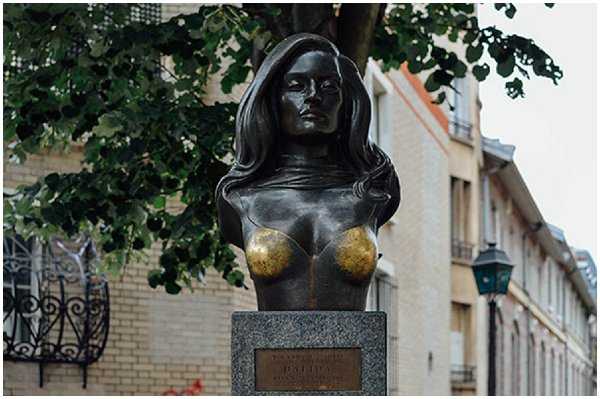 Festivals
If you're in Paris in the beginning of October, there is a lively festival called Fêtes des Vendanges de Montmartre. You can watch a parade of people dressed in costumes, enjoy listening to live bands, and sample artisanal specialties like sausages, cheese, honey, charcuterie, and wines. During this festival you can also attend a prestigious wine auction that includes wine produced by Clos Montmartre. The proceeds from the auction go to charity.
Gastronomy
If you're a foodie, visit the open market streets (rue marchés) for to-go meals or shop for specialty ingredients to prepare a gourmet meal. There are several around Paris, including rue du Poteau in Montmartre. You'll find a vast selection of cheeses, fruits, and sausages in the specialty shops.
A list of must-try restaurants in Montmartre include:
Le Chamarré de Montmartre
Le Grenier à Pain (the French President's pick for best baguette in Paris)
Pied-à-terre (Where to Stay)
It's always a good idea to rent an apartment if you're staying for more than one week. Not only is it a less expensive option than hotels, but also you can experience living like a local.
If you're looking to stay for a few nights near a beautiful garden, check out the charming Hôtel Particulier. It's a hidden gem tucked in a quiet neighborhood. It's not a large hotel rooms tend to book quickly.
Hôtel des Arts is also a charming and cozy hotel located on rue Tholoze about 4 minutes away from Abbesses metro stop.
Getting to Montmartre
From Charles de Gaulle Airport, the preferred transportation to your destination in Montmartre is by way of taxi assuming you have luggage you don't want to lug around the many steps and narrow streets. If you're already in Paris, you can get to Montmartre via metro lines 2 and 12. Another way to get around the 18th arrondissement is by le Montmartrobus, but the best way to explore the beauty of Montmartre is to let your feet and curiosity wander.