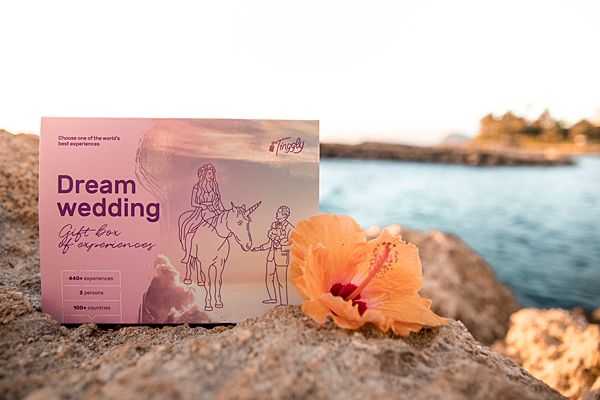 Picture the scene. You and your partner have been living together for years, and you're about to get married. Friends and family are curious what you might want as wedding gifts, and to be honest, you're scratching your head too, but you know that you're looking for unique wedding gift ideas that aren't mainstream. After all, you've already got everything you need in the house…
Step in Tinggly's unique wedding gift ideas which consist of trips and experiences from all over the world. From an adrenaline filled shark encounter experience in Hawaii, to the much more relaxing Rum experience in Barbados – with hundreds of options in between, in almost 100 countries.
And the great thing is, your wedding guests don't need to decide which experience to buy you – they just need to buy the gift box.
You and your partner get to choose which experience you want to go on, and the best thing is, you have 5 years to decide which one!
So if you're stuck for ideas of what you want, then let your guests know about the options that Tinggly unique wedding gift ideas can provide.
The gift vouchers from Tinggly can either be delivered in a stylish box, or as an evoucher via email so your guests can create their own packaging, to give it that personal touch (so watch out for any random stories that they might have of you…).
And as Tinggly say themselves, it is a Global gift. They sell gift collections, not specific experiences.
And don't forget that you don't need to be getting married to be able to enjoy an experience, you cold be wanting to thank some one for pet sitting, or say farewell and good luck to a colleague who is leaving work. See all the collections available at Tinggly here
This is a paid for post.