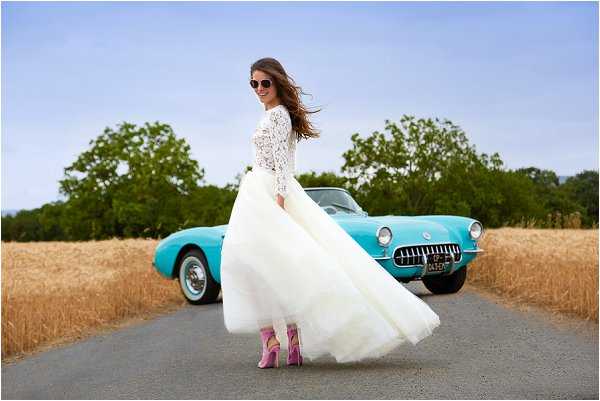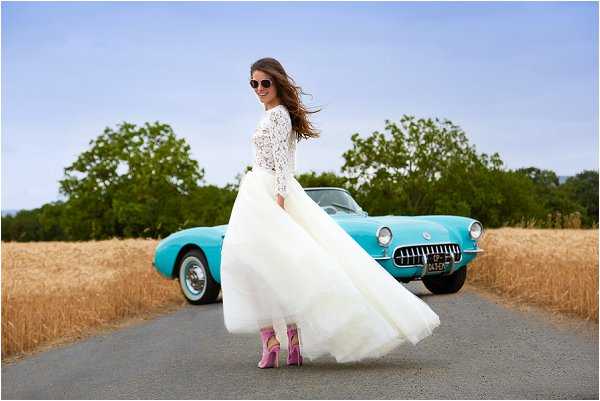 Today we are opening the doors to The Study once again as we have created a list of the top 10 French wedding dresses from a variety of French designers. If you're planning to purchase your gown in France then this post is perfect for you!
We have featured some simply beautiful dresses from some of the best French designers like Rime Arodaky, Delphine Manivet and Elise Hameau to name but a few so get those Pinterest boards at the ready ladies as we dive on into dress heaven…
10. Alternative Peach Wedding Gown – Delphine Manivet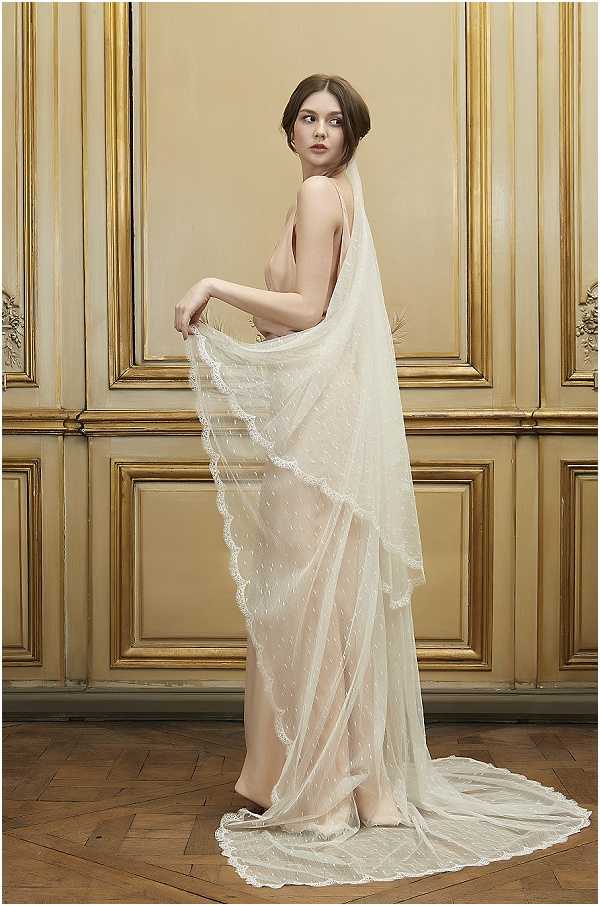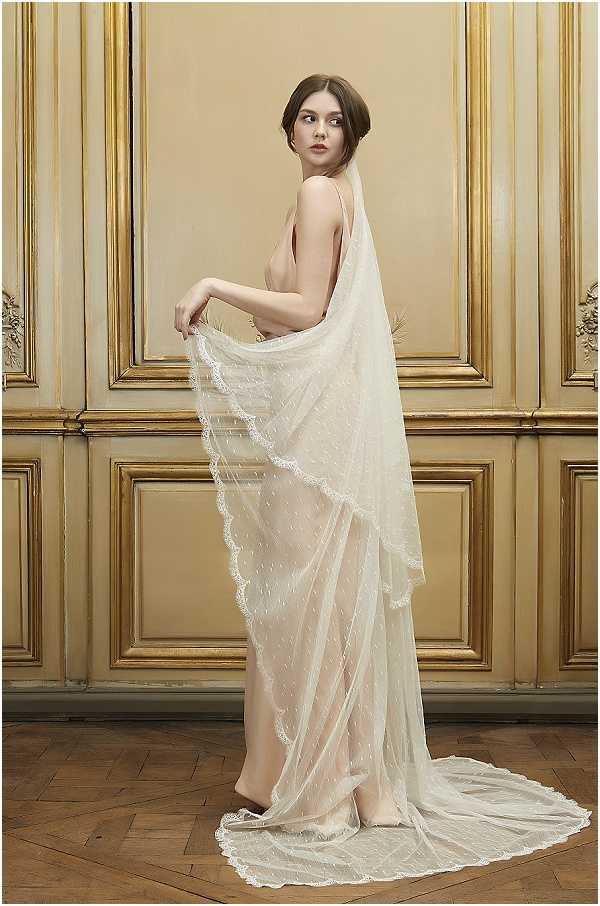 This elegant peach gown made it into our top 10 due to its uniqueness. We love a coloured alternative for our brides. Making this gown extra special is the delicate scallop edged veil, because every bride needs a sensational veil photo in her wedding album.
Whether you are looking for bohemian beauty, Parisian glamour or a hint of retro influence, this designer is a must see.  As a French wedding dress designer who has created many celebrity dresses including Lily Allen, Delphine Manivet really does allow any style of bride to explore her feminine attributes in a modern and stylish way.
9. Two Piece Lace Wedding Dress – Fabienne Algama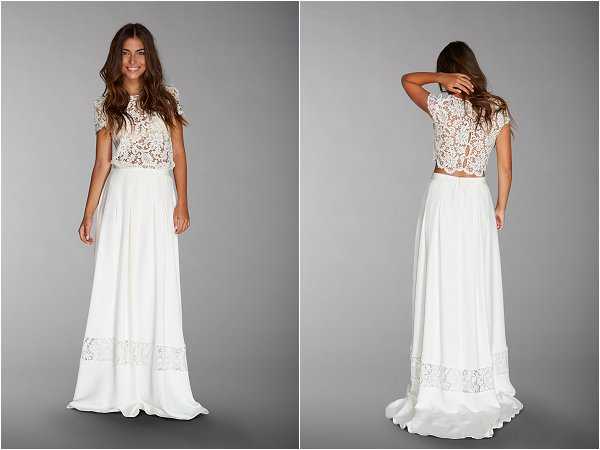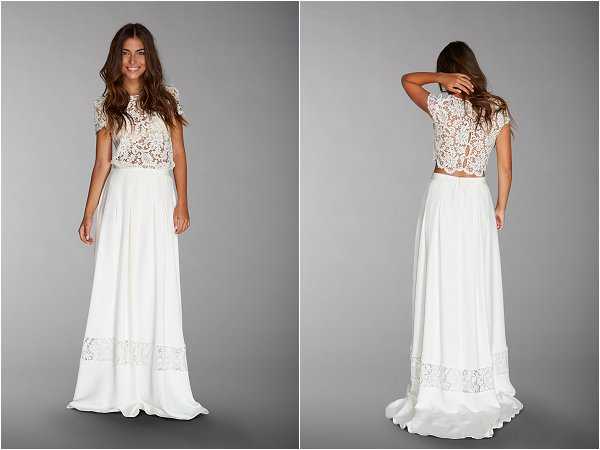 This flattering two piece number is a favourite of ours here at FWS, we are so happy that the two piece trend is still going strong. We adore the high waisted flattering skirt teamed with the capped sleeved lace crop top.
This designer has been featured on the blog many times before both as collections and as the outfit of choice in real weddings, welcome Fabienne Algama. Her collections usually feature Fabienne's renowned attention to detail, exquisite use of lace and open backs all combined with a huge dose of relaxed fun.
8. Scalloped Edge Lace – Rime Arodaky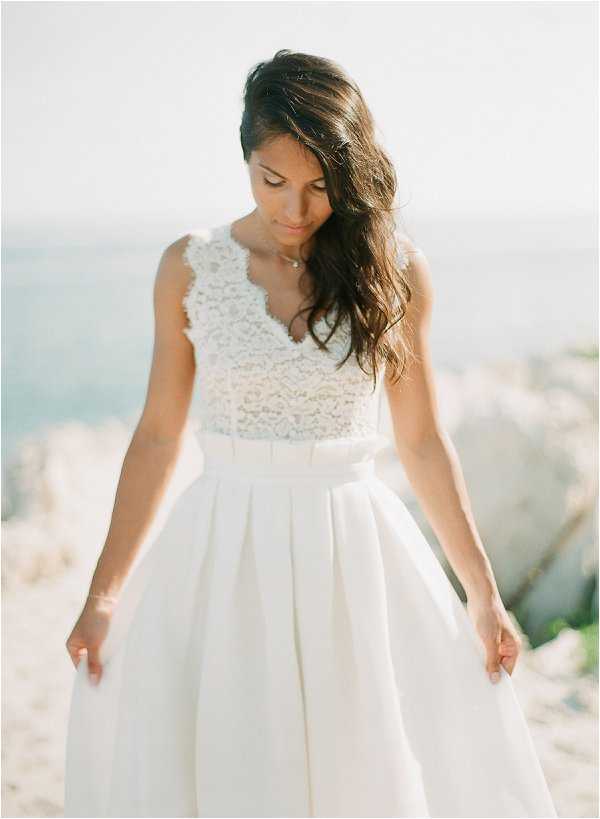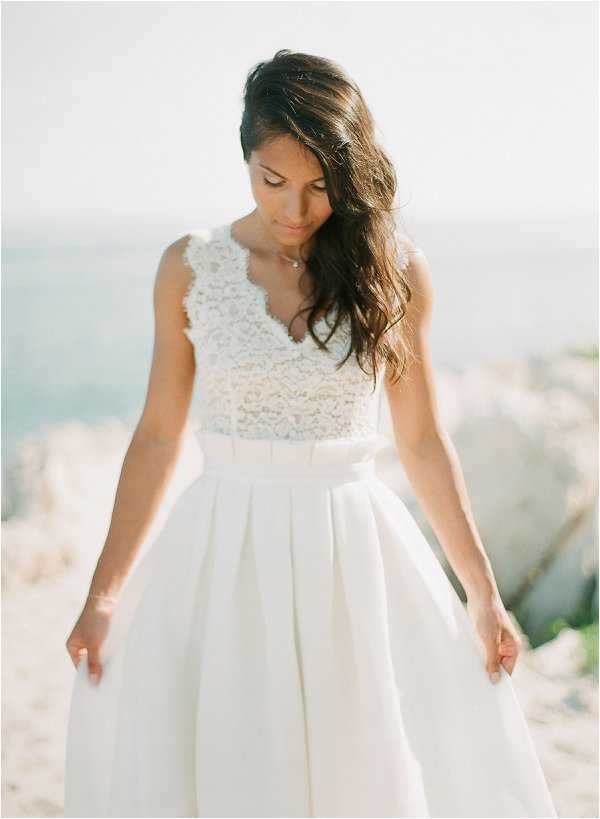 We adore this scalloped edged lace wedding dress, perfect for a hot summer wedding on the French Riviera!
Rime Arodaky is known for her fierce femininity, creating dresses that stand out for all of the right reasons. Embracing Parisienne chic her dresses are unashamedly sexy and are all custom-made in France with a focus on fluidity and lace.
7. Unique Long Length Wedding Dress – Manon Gontero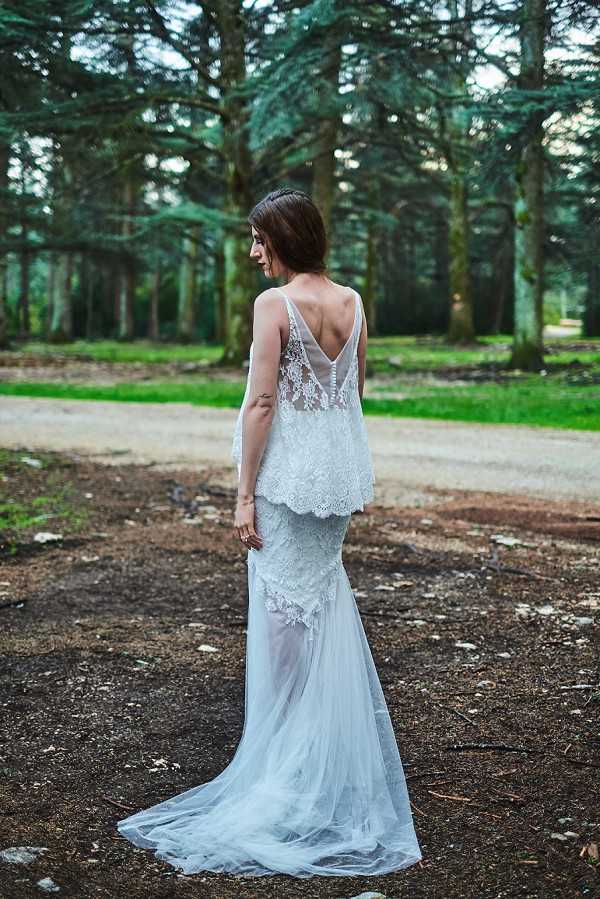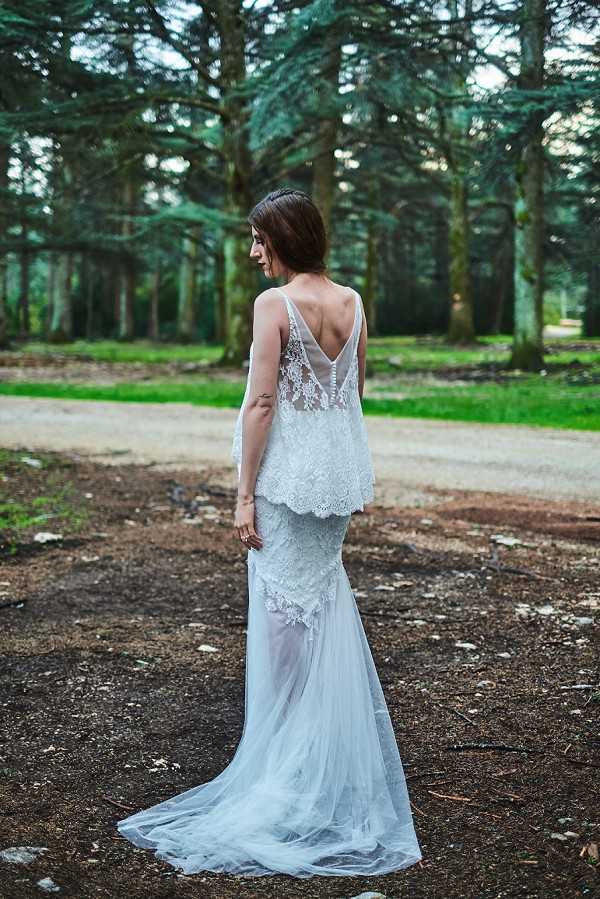 This two piece gown with exquisite lace detailing is a show stopper to say the least. Taking into consideration style and comfort its the perfect dress to say I Do!
Manon Gontero is a French wedding dress designer based in Marseille in the South of France. Manon creates tailor made-dresses for all women who what to be chic and feminine but with a hint of rebel about them. Manon focuses on personalised and custom dresses using natural materials such as Calais lace, silk crepe, tulle, mousseline to create unique and exquisite bridal gowns.
6. Fashion Forward Number – Paolo Corona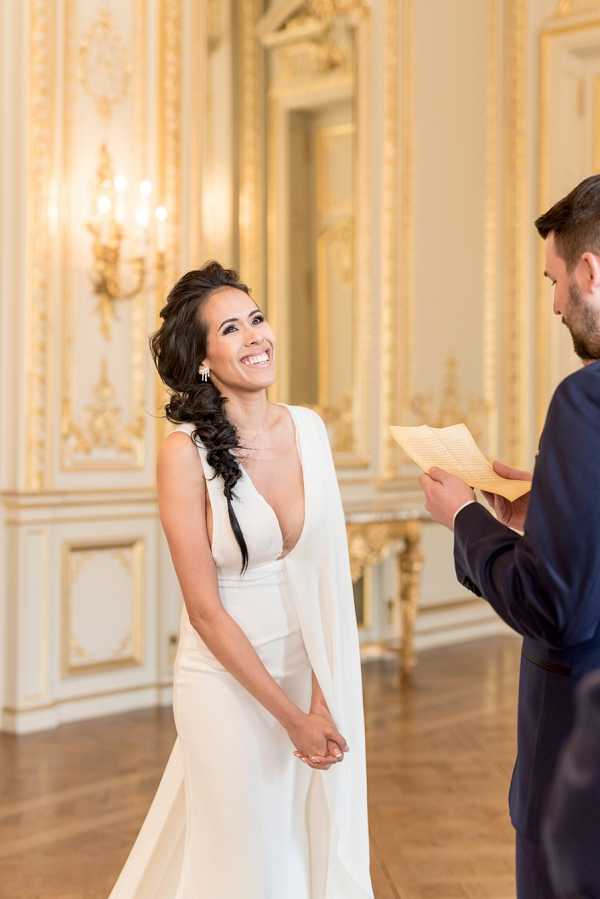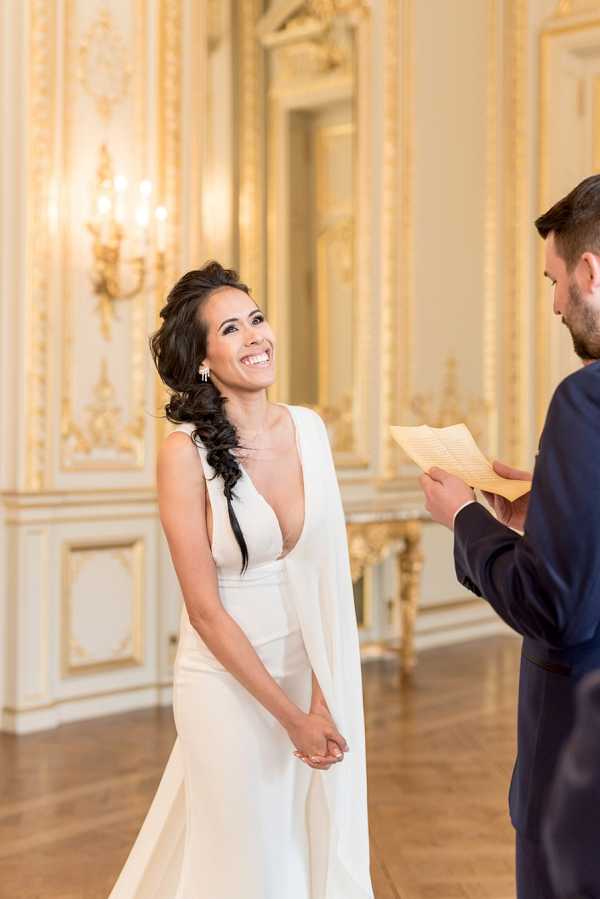 We love a fashion forward bride and we can't think of a better design to suit a modern yet chic wedding than this number by Paolo Corona. The cape is the icing on the cake with this gown!
Paolo's designs can be described as "simplistic" yet complex. He loves to create pieces that offer the client the ability to play and wear as she wishes. Dress trains can detach and morph into a cape, invisible zippers allow a bride to go from "ceremony long" to "dancing short" and other exciting customisations that yield a final product specific to the brides taste and forever welcome in her wardrobe.
5. Two Piece Adele Wedding Dress – Alesandra Paris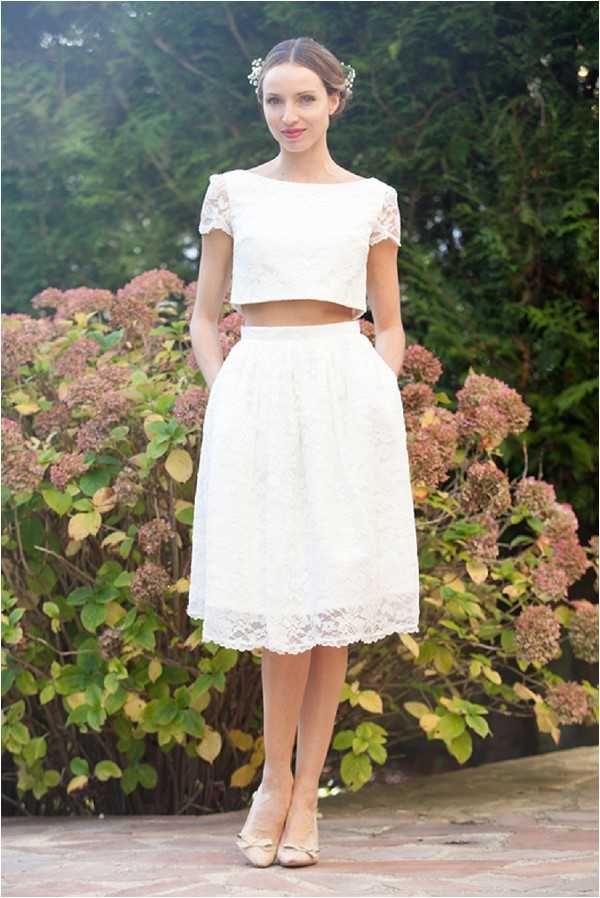 High tea weddings are certainly popular and this Adele wedding dress by Alesandra Paris is the perfect tea dress with a twist! Cool, stylish and sweet, perfect for any garden party wedding!
Alesandra is a fashion designer and trained in fashion schools and universities in France and the UK. After being unable to find the dream dress for her wedding, she made her own wedding dress and since then has fallen in love with wedding dress design and founded her bridal label in Paris in 2012. Alesandra seeks to create bridal wear that is simple, elegant and sophisticated, yet combines the highest quality of materials and craftsmanship. By combining the modern style, with a vintage touch and attention to details, she aims to make each wedding dress unique and one-of-a-kind.
4. English Rose – Celestina Agostino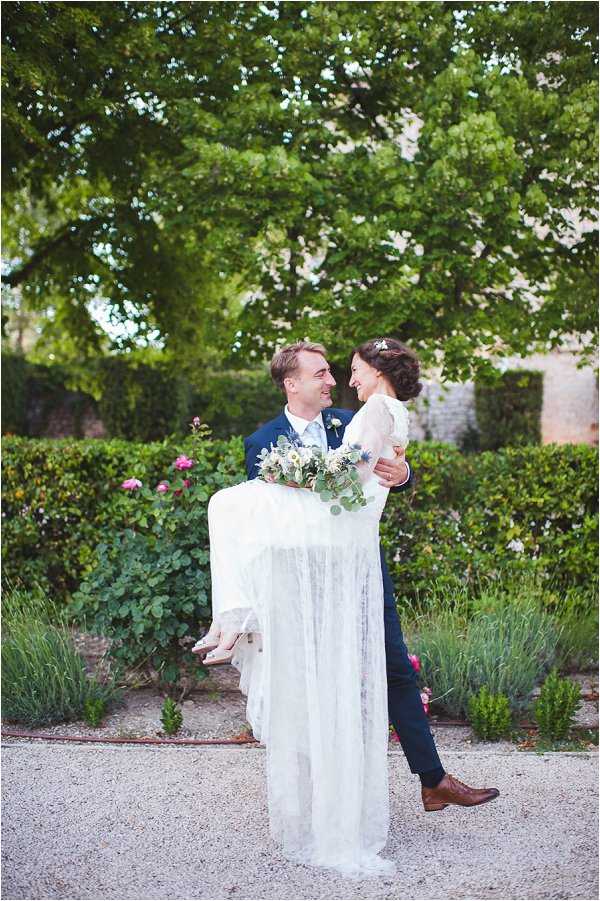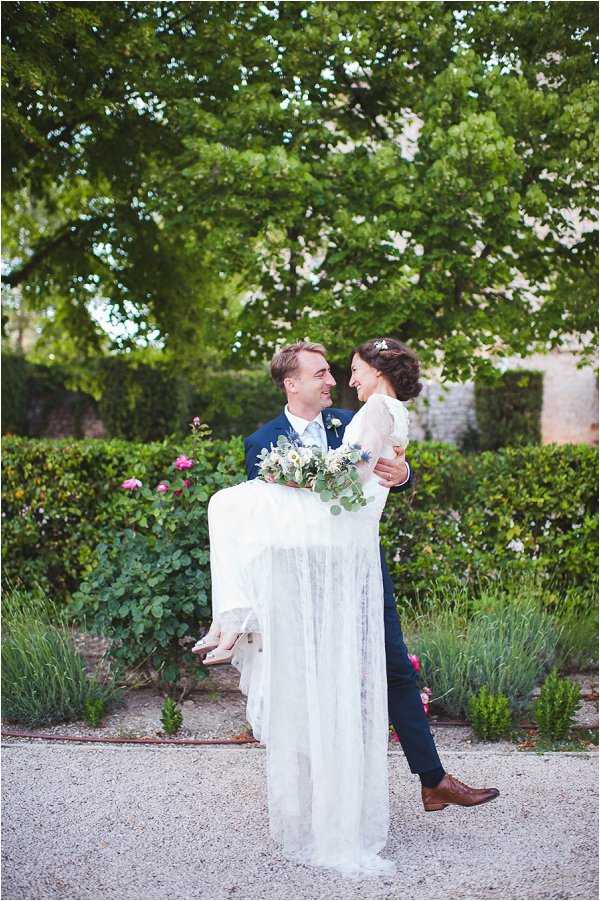 Even though Celestina Agostino is a French designer this gown reminds us of an English rose bride and we can't get over how elegant it is.
Celestina Agostino creates custom-made wedding gowns in the heart of Paris. She's known for her intuitive approach to design. Each consultation starts with an interview so that Celestina can get to know her client and create a gown that matches her personality making her service extra personal.
3. Backless Showstopper – Rime Arodaky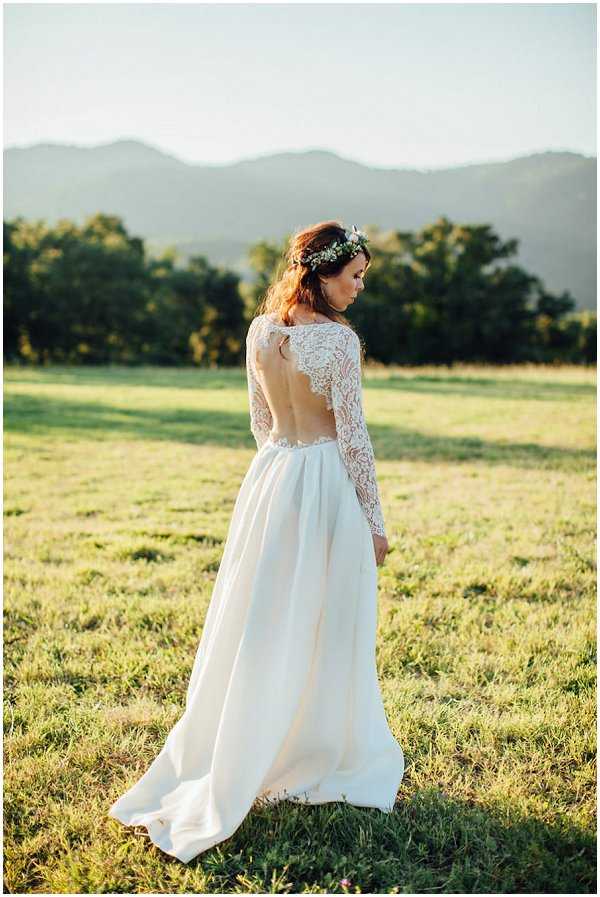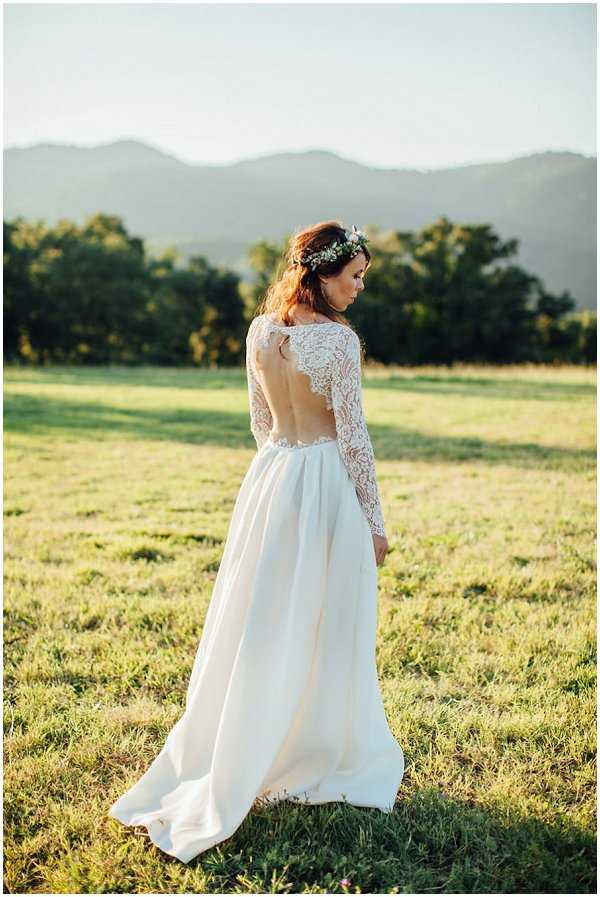 We love a backless gown here at French Wedding Style and we can't stop gazing at this long sleeve number, isn't it just gorgeous? We know so many brides who would like to wear a long sleeve gown in the summer but most are much to hot but Rime Arodaky has created the perfect summer long sleeve robe!
Designer Rime Arodaky founded her store with the help of her team in 2011 in her hometown of Paris. Rime's collections speak to women who challenge the status quo, and believe in the emancipation of the millennial woman.
2. High Waisted Long Robe – Elise Hameau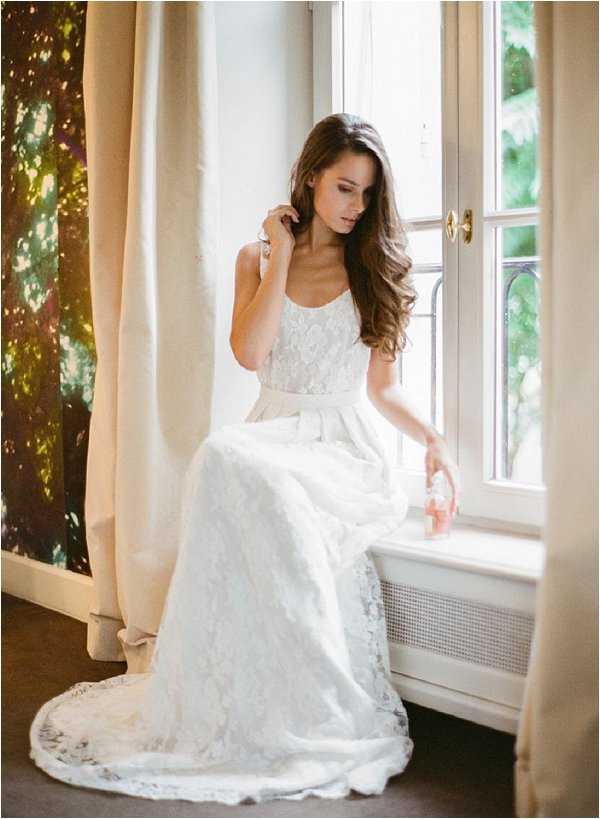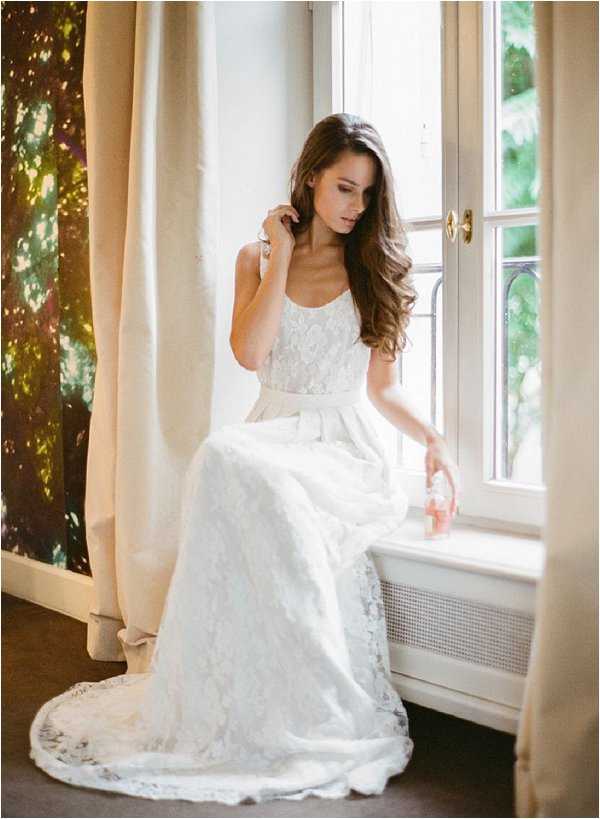 The flattering style of this gown made it our second place winner, not only for its high waisted skirt and sleeveless top making it perfect for a warm summers day but also for its comfort and practicality, its the perfect wedding gown that you can also dance the night away in.
Elise Hameau has been the designer to watch ever since she debuted her very first bridal collection in Paris in 2012. Elise advocates a pure and sophisticated style, with a hint of nostalgia.
1. Audrey Hepburn Inspired Dress – Delphine Manivet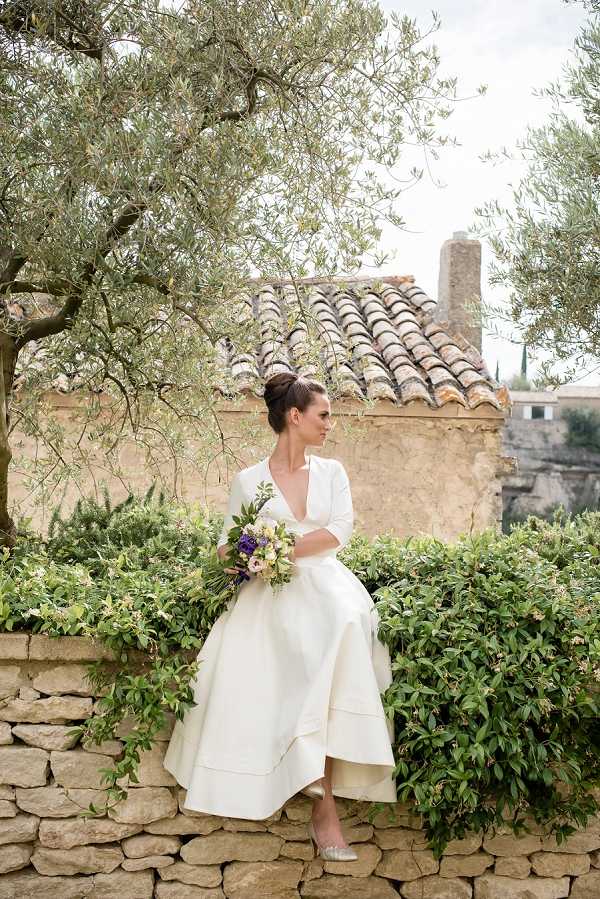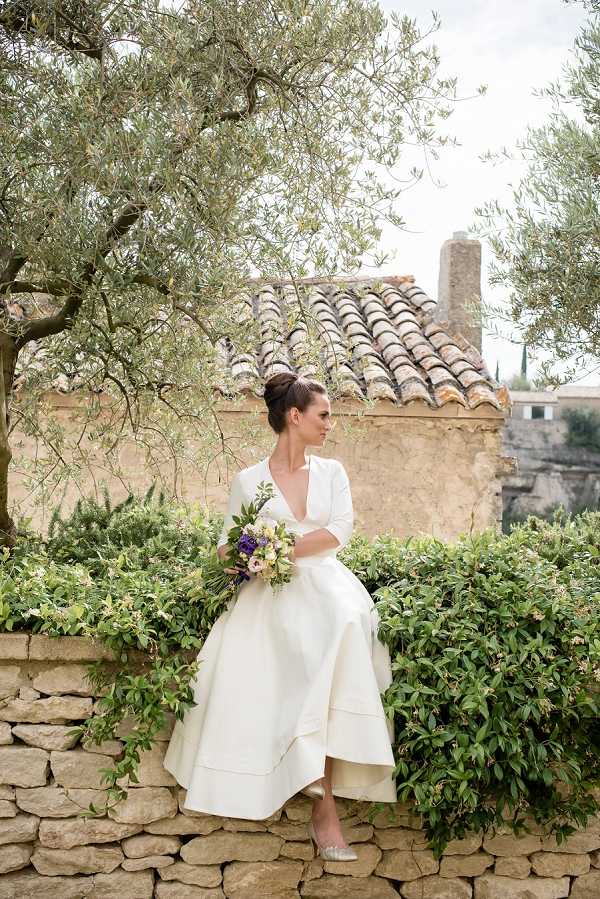 Of course this stunning Audrey Hepburn inspired dress by Delphine Manivet had to be our number one. Not only did Audrey think Paris was always a good idea her style was adored by the world and we love that this wedding gown gives a nod to a bygone era. Perfectly elegant in every sense of the word!
French designer Delphine Manivet just wants to make women beautiful. Her designs are classic and feminine with a contemporary edge. After finding it difficult to find her own gown for her wedding day she decided to design her own which led her into a beautiful new career.
There you have it our list of top 10 French wedding dresses. I really hope that you've enjoyed scrolling through these images and hopefully your Pinterest board is now filling up nicely with some gorgeous wedding dress ideas!
Top 10 French Wedding Dresses Snapshot