This editorial shoot is a daydream getaway, an elegant wedding yet simple as a weekend among friends. A moment that escapes from "common life" covered by the iodized nature of a Wedding In Ile de Ré.

I almost wish we were butterflies, and lived but three summer days.
Three such days with you I could fill with more delight than fifty common years could ever contain.
~John Keats
Audrey & Julien hit the road with their yellow van this morning, as they already did together. Unlike today, they get to marry.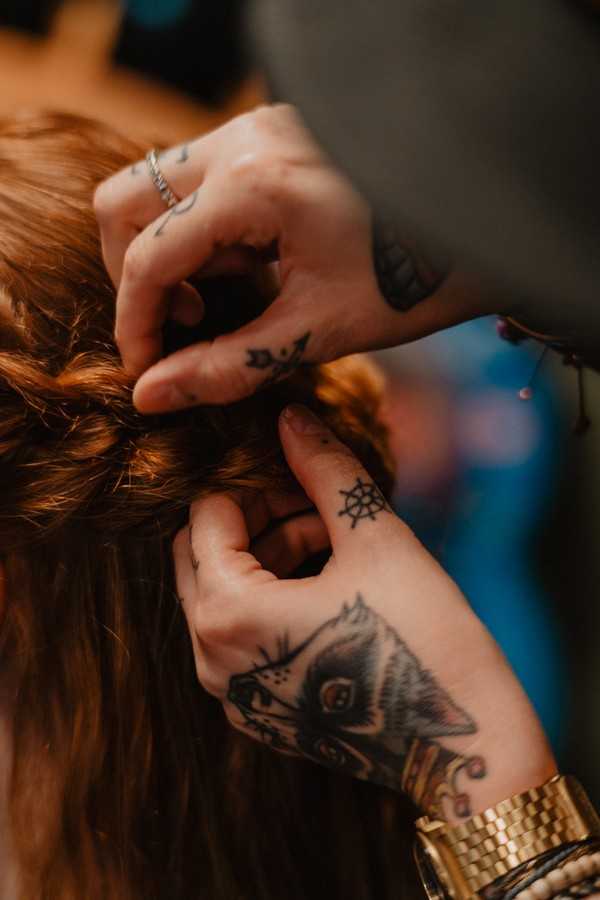 A magic ceremony took place in the heart of the forest delighted by Audrey's music and an exchange of vows with a fire ritual included. Afterwards, there was an original cocktail service as an appetizer before dinner time. Candlelight dinner was served by Matahari vegan catering service which was absolutely pleasing to the palate.
Alicia, Wedding planner Ebentalis, chose natural wood for the main table set outside and decorated in terracotta shades with candles, hanging garlands and flowers.
An adventure surrounded by nature where we experienced three days of daydream craziness, proving that any project is possible if it's done with love. Ile de Ré has that magic: Sunsets, woods, marshlands, light and ocean. We tried to captured the essence of wilderness in our images, without leaving any mark behind us.
The Perfect Road Trip: A Wedding In Ile de Ré Snapshot
The Perfect Road Trip: A Wedding In Ile de Ré Vendors
Planner Ebentalis | Lead Photographer Los Caballeros Weddings | Videographer Los Caballeros Weddings | Wedding Dress Alma Real | Grooms Outfit Blandin & Delloye | Bar Tenders Art Cocktail | Hair Barn's | Makeup Yana Marquise | Accessories Camille Desoos Paris | Accessories Le spécialiste Vintage | Shoes La magie de la mer | Stationery Delicate Paper | Jewellery Lanastones | Florist Les Filles à Marier | Catering Matahari Bouiboui | Craft BeerBières de Ré | Honey Abeille de Re | Venue La Ferme des Baleines | DJ Sonomax La Rochelle | Lighting Tivoli-Rochelais | Helping Hand Ship and Fish