Today we travel to Ferrières-en-Brie, a small village-city near Paris, between the Seine River and the Marne River valleys, for this refined Franco-Asian intimate elopement which took place at the luxurious historic Château Rothschild of Ferrières.
Chateau Rothschild is famous for hosting some of the most lavish high-society parties in history: the Proust Ball in 1971, and the Surrealist Ball in 1972. These parties had guestlists to envy, with RSVPs from celebrities such as Brigitte Bardot, Audrey Hepburn and Salvador Dali, to name a few. It also made a feature in Beyonce's 2013 music video Partition.
What better way to celebrate love than in such an iconic building? Natalia Arribart of Let's Dream of Paris Photography talks us through this gorgeous couple's day…
While our beautiful bride Melanie and her future husband-to-be Nelson had their delicate preparations at the cosy 4-Star Hotel Paxton, the famous Salon Blanc at the luxurious historic Château Rothschild of Ferrières began to prepare for the arrival of the enamoured couple.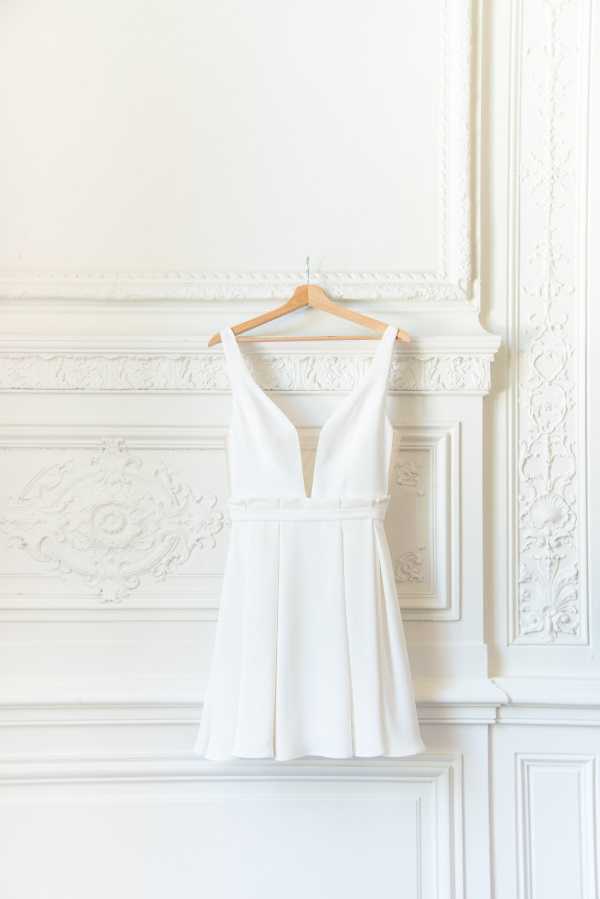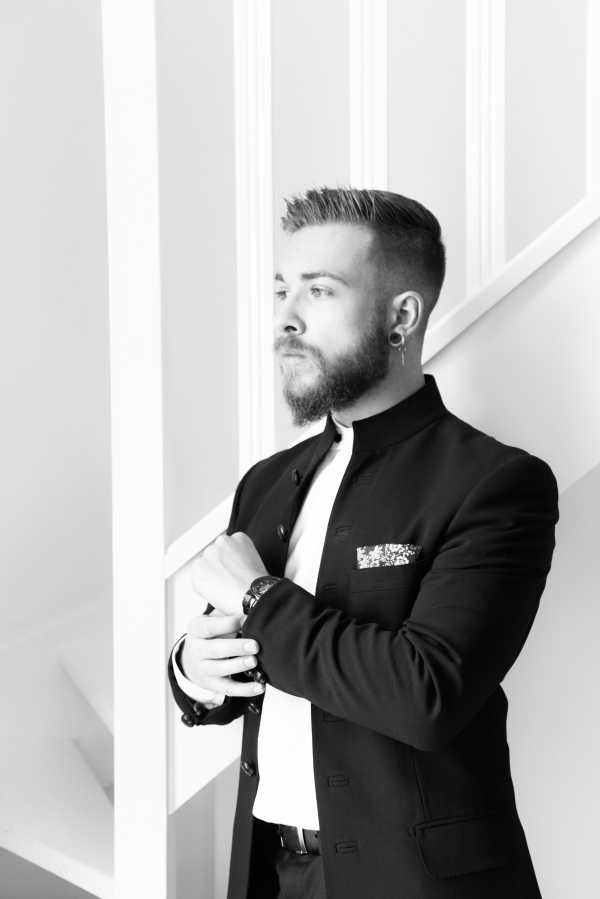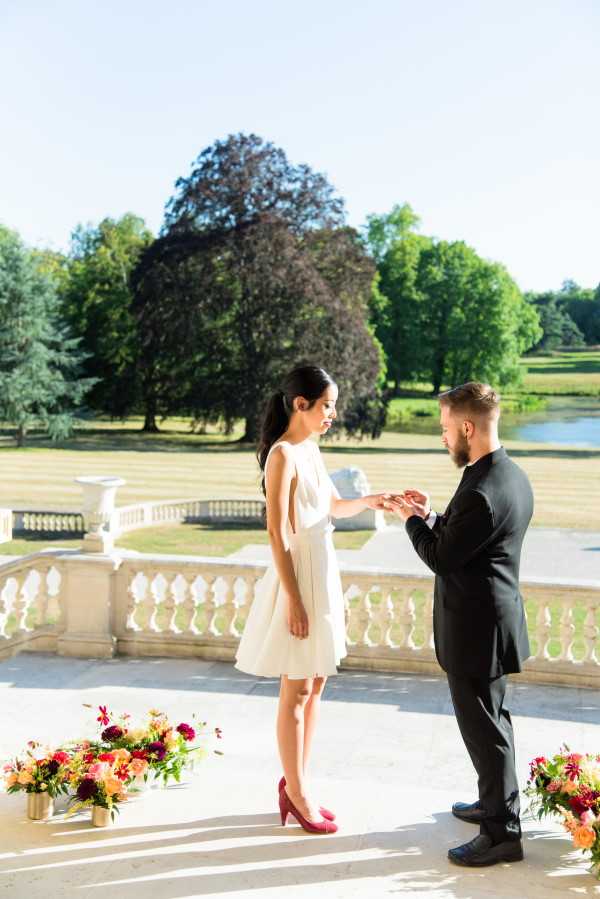 Stacie, florist from Passiflore, has chosen to add to this dazzling place – framed with sculptured ceiling moulds and crystal chandeliers – with some bursts of red carnations, pink and orange roses, and purple dahlias. It was the perfect match as the colour red is sacred in Asian culture, representing happiness and the white symbolises purity and brightness.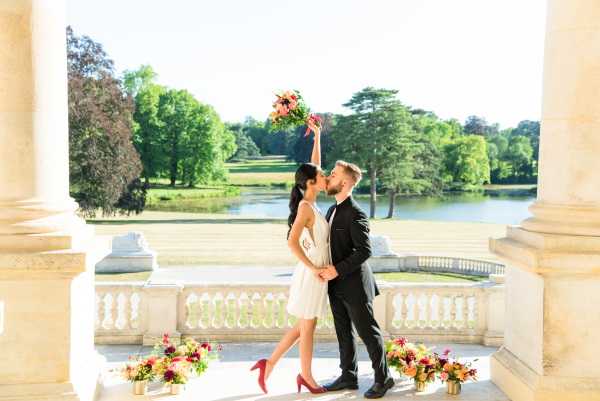 Stéphanie, wedding planner at Des Bulles et des Etoiles, was on one hand inspired by the rich neo-renaissance style of this castle which was once considered in France as the largest and the most luxurious. It's countless golden columns, classical statues and impressive paintings represent the classical Rothschild design, at it's best. On the other hand, she also wanted to honour the Asian culture of the bride by adding some oriental vases, some Japanese details like the fine stationery and the patterns on the gold and red wedding cake.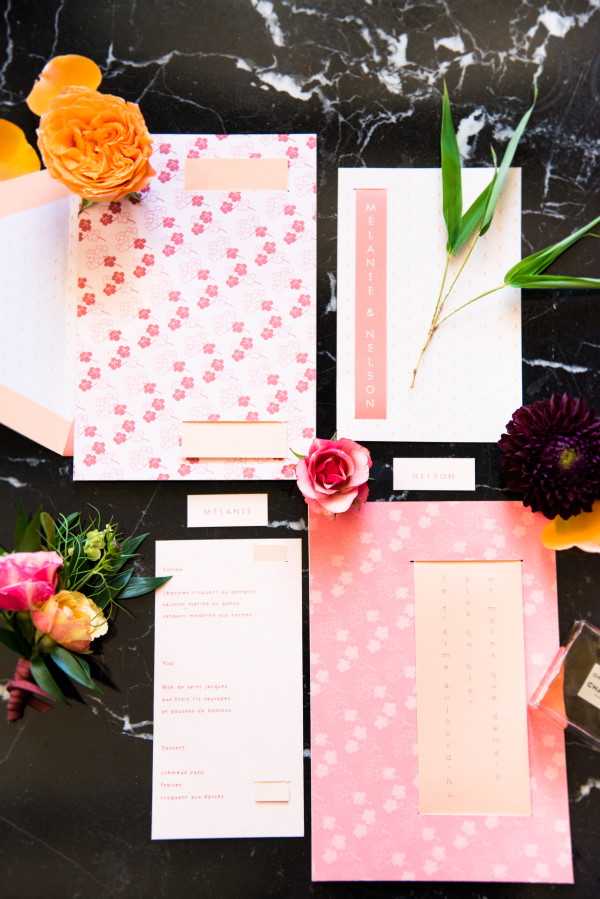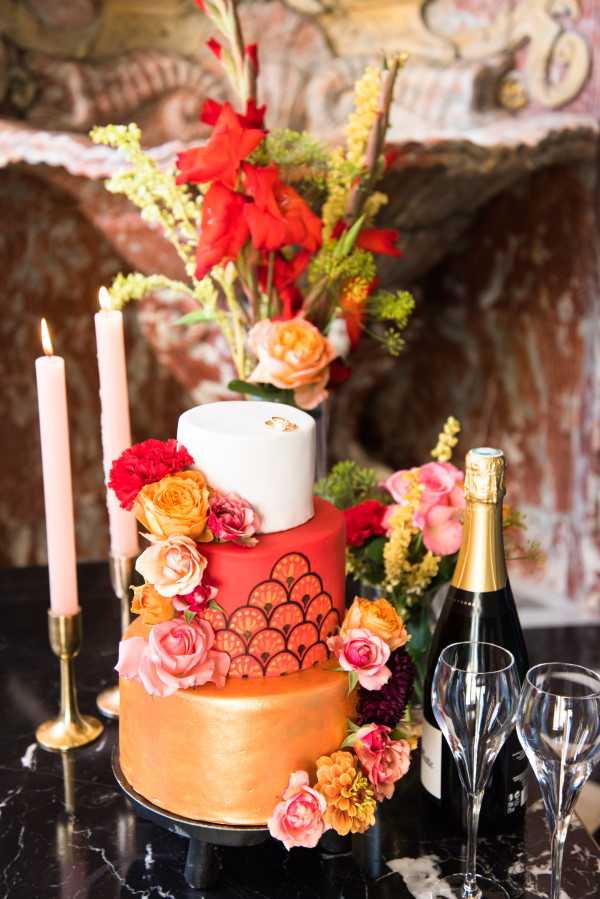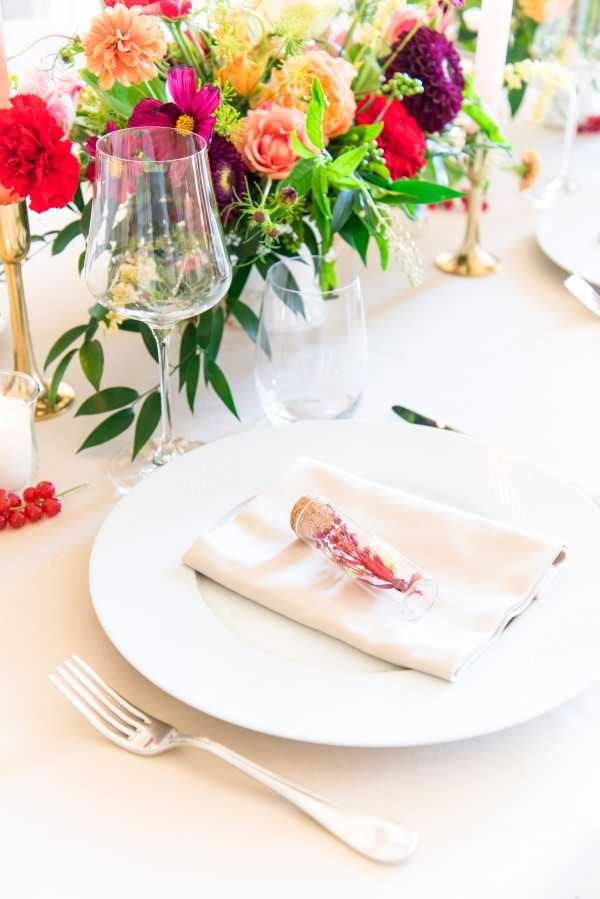 The young couple was looking radiant on the terrace in the front of the fabulous park of 132 hectares, which is among the biggest English garden in the Paris region. They shyly but joyfully exchanged their vows and their alliances, binding them together from now on.
The enormous main portrait gallery of the castle, where their first dance took place, made this moment very special and memorable. The contrast between their mere happiness and the majestic room resulted in a seizing moment.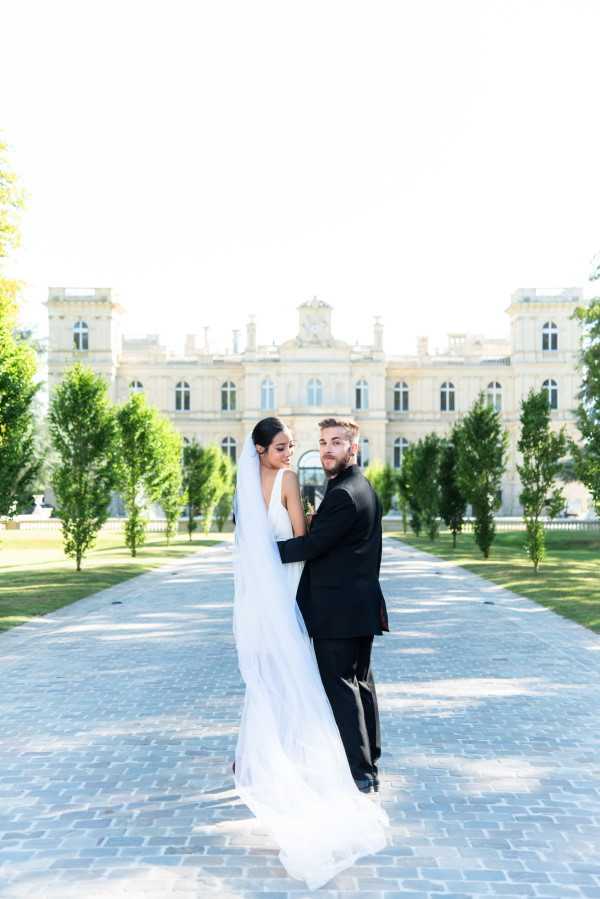 It was a modern marriage between two unique cultures, and achieved a perfect balance between simplicity and richness between the bright touches of colour and the pastel tones of Chateau Rothschild's Fine Art collection.
Intimate Exchange of Vows at Chateau Rothschild Snapshot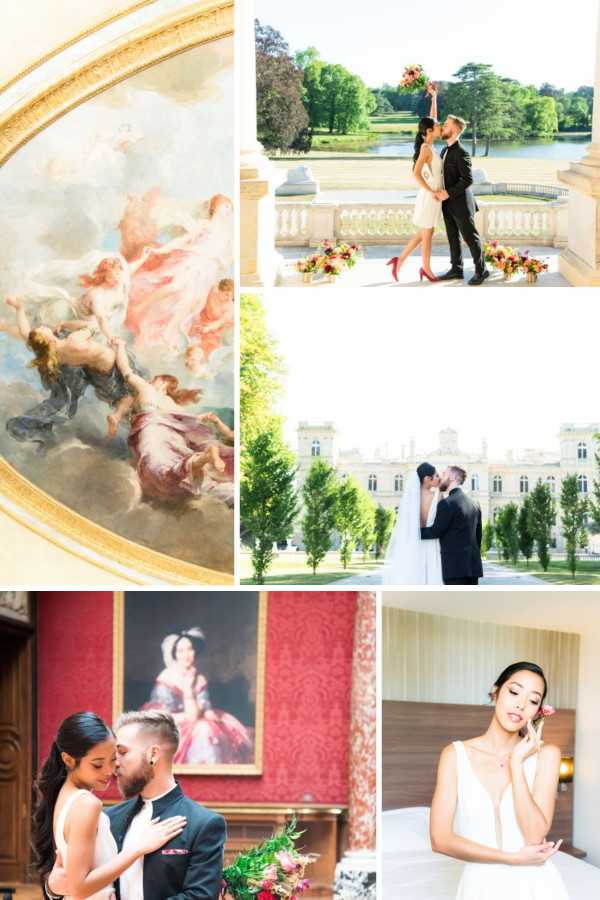 Intimate Exchange of Vows at Chateau Rothschild Vendors
Wedding Planner Des Bulles et des Etoiles | Photographer Let's Dream of Paris Photography | Videographer Estevam Visuals | Wedding Dress Fanny Sathoud | Accessories Diamantissimo Joaillerie | Shoes Aymée | Hair & Makeup Adèle Langlois | Suit Chris Von Martial | Stationery Atelier Chichipompon | Florist Passiflore | Venue Château de Ferrières