Time to set sail and engage your wanderlust dreams as we are off to visit Saint Jean Cap Ferrat in the South of France with the assistance of destination photographer Abbie from Love as Art.   If you missed any of the wanderlust series from last year, you can catch up here.
Saint Jean Cap Ferrat France
I can't wait to share one of the little gems on the French Riviera that has stolen my heart. Saint-Jean-Cap-Ferrat. This little town sits between Nice and Monaco on it's own little peninsula.
Saint-Jean-Cap-Ferrat has an interesting history. It's charms have lured royalty and celebrities to the town for years. King Leopold the II of Belgium owned an estate in the town and you will see his name as you discover the town.
Other famous residents include Beatrice Ephurussi de Rothschild. Madame Rothschild built an amazing villa which is now a tourist attract, museum and gardens called Villa Ephrussi de Rothschild.
The town centre is small with a few boutiques, boulungrie, and a casino super market for picnic essentials, and lovely cafes. All along the peninsula you will find various beaches, all with their own unique character.
The main tourist attraction is the Villa Ephurussi Rothschild. You can spend a good part of the day wondering around the gorgeous house and gardens. You have a lovely view of the sea and it really is a magical location. It is also worth knowing you can hire the villa and it's grounds for events and weddings big and small.
The next attraction is the sea and the nature. Two of the main beaches are the Paloma Beach and Plage de Passable, which I prefer and has a little café right on the beach. (also a bit of parking near by) There is a hiking trail going both up and down both sides but I will warn you some parts do share with cars.
Nature and the sea are the real attractions to the area, I know it's this that brings back celebrities and normal visitors alike back year after year. If you want a gorgeous location to relax, unwind and connect this is your heaven. If you want to go shopping or have night life, it's best to expect to have to travel into Nice or Monaco or to pick another destination. There are various near by towns if you want to use Saint-Jean-Cap-Ferrat as a base to explore the area.
Have you ever wanted to try diving? Highly recommend by friends is a lovely company that offers beginners first dives to more experienced diving experiences. The sea is just amazing from down below. For more info check out Cap Ferrat Diving.
Also it is worth noting, some areas are closed to the public certain times of year to attempt to protect the famous who choose this bit of paradise as their home.
I have stayed at 2 hotels in Cap-Ferrat. First the fancier of the 2, the luxurious Grand Hotel du Cap Ferrat. If you are looking for the ultimate in luxury and service, you are at the right place. It really is one of the finest resort hotels I have visited. The Dolphin Club allows swimming with a view of the sea. Outdoor and indoor dining options so no need to leave the hotel during your stay if you so wish.
Private salon and spa services and opulent rooms with views of the sea. And I have to say honestly some of the most friendly staff I have encountered. (and I am a 5 start hotel expert in my work and personal travel.) The hotel was recently acquired by the Four Seasons group. Couples who are found of the Four Seasons experience, you won't be disappointed. Worth mentioning they do hold events and they are photography friendly if you fancy combing your honeymoon or other special trip with a photography session in their gardens. The only downside to the The Grand Hotel du Cap Ferrat, is leaving!
Another hotel option I have stayed at is the Hotel Villa Cap Ferrat. It is much smaller than the Grand Hotel, will appeal to couples (and families) who are on more tight budget but still want to stay in a lovely hotel. With only 20 rooms it is very cozy and nicely laid out. One perk is private parking, which is a small fee but not always possible at hotels in the area.
The Hotel Villa Cap Ferrat isn't far from the town centre and a short walk will take you to the beach or the town centre. Just around the corner from the Villa Rothschild as well which is a must visit while in Saint-Jean-Cap-Ferrat.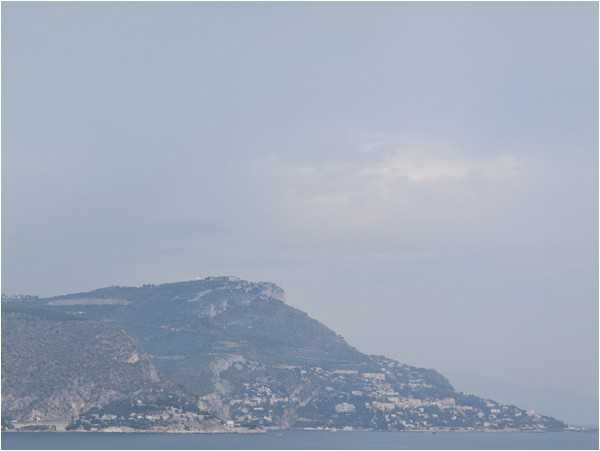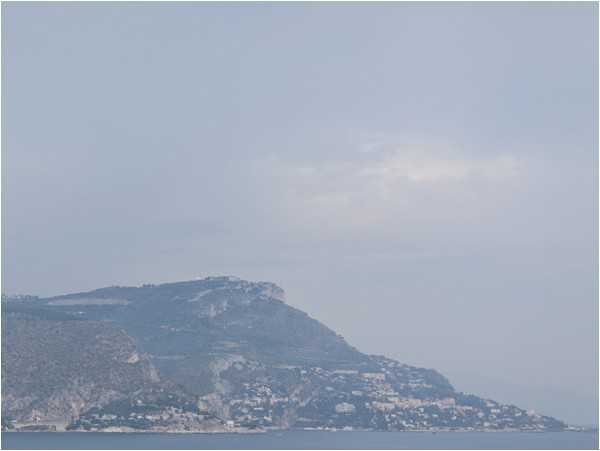 Restaurant options are quite varied for such a small area. The Grand Hotel of course has it's own restaurants, which are also open to the public and make an outstanding choice.
For a quick lunch the main road in the centre is dotted with cafes for a snack, lunch or a glass of wine.
Try Chez Marius for a trendy drink option just in the centre.
If you fancy treat, one of the other lovely 5 star hotels has a very well recommended restaurant called La Table du Royal .
Recommend by many locals for amazing seafood is La Cabane de la Cailler. Beautiful view and an ever changing menu to keep up with recent catches by the local fishermen. It's hard to remember sometimes that fishing used to be the main product of this gorgeous little town.
To get to Saint-Jean-Cap-Ferrat the easiest is to fly into Nice then to rent a car or taxi to your hotel. Public transport is not easy in this area, so if you are staying at a resort, like the Grand Hotel you will be OK without a car, but if you fancy a trip to nearby Monaco, Nice, or Eze, you will either need to rent a car or taxi. Same to be said if you are coming via the TGV in Nice, the nearest train station is Villefranche-sur-Mer.
To see more work by Love as Art see here.
 Snapshot of visiting Saint Jean Cap Ferrat France